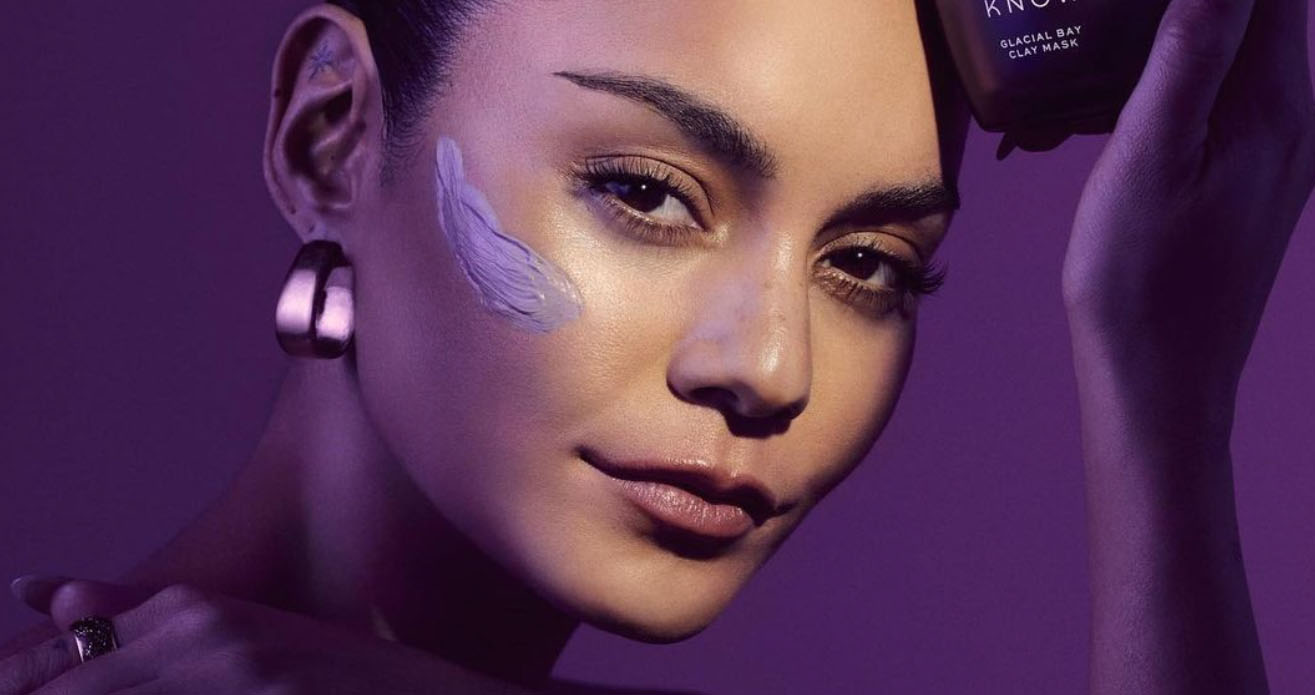 Vanessa Hudgens Relaunches Know Beauty
Skin is in.
Actress, singer, and entrepreneur Vanessa Hudgens recently announced the relaunch of Know Beauty with the debut of a new detoxifying clay face mask.
The relaunch aims to "center Know Beauty around simple, effective, and elegant solutions to real skin problems, rather than yet another multi-step routine," the company said in a statement.
Know Beauty relaunches with the Glacial Bay Clay Mask, which is a wash-off clay mask made with mineral-infused colloidal clay, sustainably harvested from an active glacier in British Columbia, Canada. It is 100% cruelty-free and vegan, with certification from PETA's Cruelty-Free and Vegan Program, and made in the U.S.
The formula was created with Mary Berry, CEO and founder of Cosmos Labs. Together with Vanessa, they spent nine months developing and testing the new clay face mask. The Glacial Bay Clay Mask is expected to be the first of several planned products.
"For me, taking care of my skin is a form of self-love and meditation, and the Glacial Bay Clay Mask is a huge part of my personal routine," said Vanessa Hudgens. "I'm so excited to work with Amazon to relaunch Know Beauty and connect with a new group of customers who are also passionate about finding solutions to help them look and feel even more beautiful."
"We settled on Canadian colloidal clay as our hero ingredient—a truly unique, not often seen form of clay that has powerful natural healing properties. It's gentle on the skin and draws out impurities without leaving skin tight and dry after," added Mary Berry. "Supporting ingredients like lactic acid gently support skin cell turnover, while giant sea kelp locks in moisture and improves skin texture."
Know Beauty was first launched in June 2021 with a personalized skincare concept that required customers to share a DNA sample to receive a tailored formulation. Vanessa Hudgens originally launched the brand with Madison Beer.
The Glacial Bay Clay Mask is now available in the Know Beauty online store, as well as on Amazon. It retails for $35.