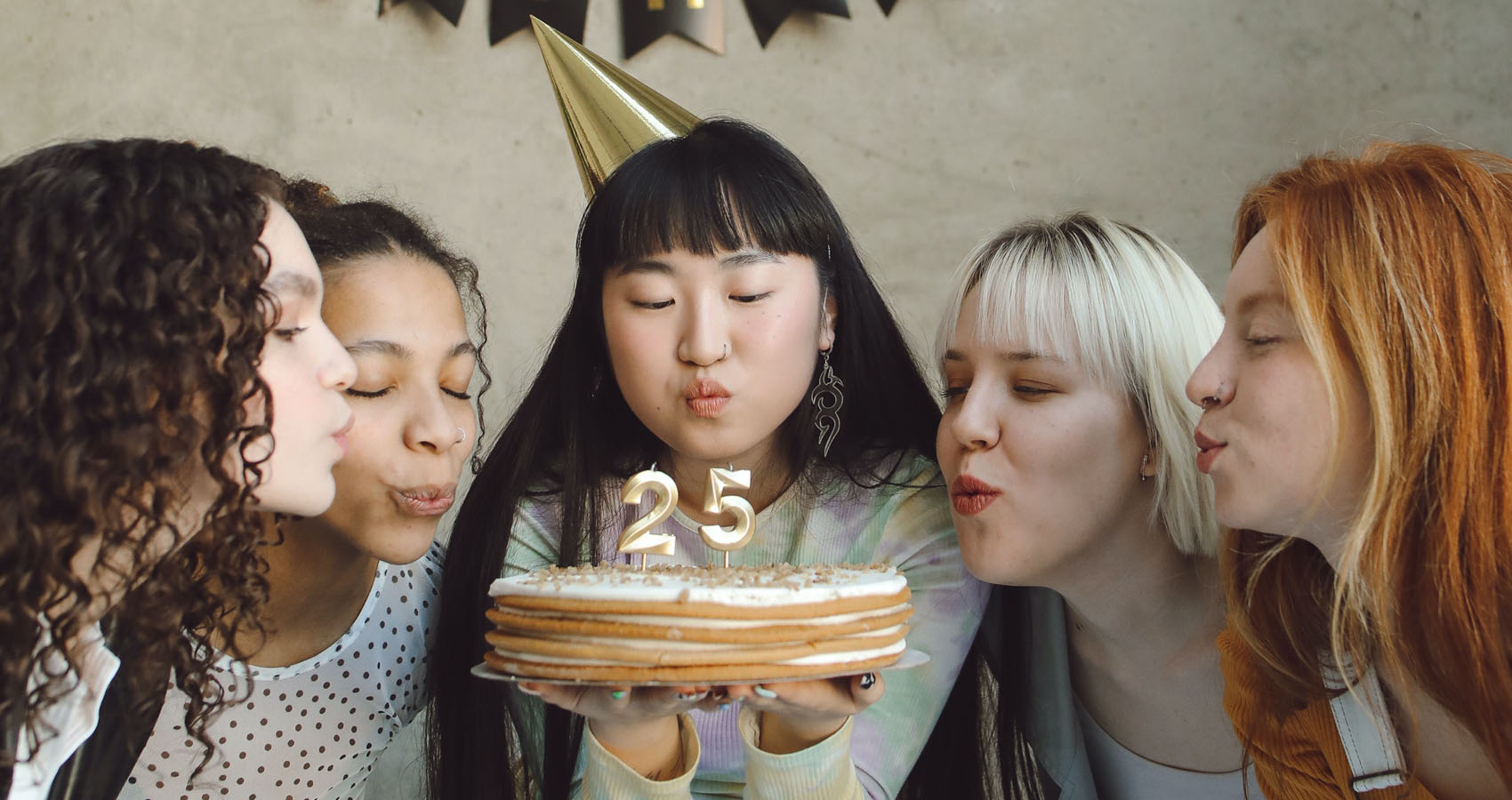 Top Birthday Gift Ideas For Your Bestie's Milestone Birthdays
Do you opt for something silly or sincere?
So, your bestie's birthday is approaching, how exciting. No matter what age you are, the exhilaration of a nearing birthday never quite goes away. Visions of eggless cakes, balloons and brightly wrapped presents come to mind.
Now, add to the equation the upcoming birthday being a milestone; whether your best friend is turning sixteen or sixty, the pressure to get her an appropriately incredible birthday gift can be a tricky task. Do you opt for something silly or sincere? And what's going to convey how much she means to you whilst also being an appropriate birthday gift?
We answer these questions with a list of the perfect present ideas for each of those special milestone birthdays, so that you never have to worry about being out of ideas for an ideal gift again.

Gifts For Her Sixteenth Birthday
Editors note: Visit Puravida Bracelets for the perfect gift for your besties.
Sweet sixteen is such a fun age. You finally begin to feel like an adult, but you're still young enough to be silly and have fun. These are the years you'll make those incredible memories with your best friend that will last a lifetime, but what kind of birthday gifts for her do you get?
The ultimate sweet sixteen presents are best friend charm bracelets. These sweet jewelry items will forever freeze this moment in you and your friend's life and encapsulate exactly what you mean to each other. Charm bracelets like Feng Shui bracelets can bring an extra touch of positive energy and harmony to your bestie's life on her birthday. Available at every price point, this accessory is accessible to all, and is sure to make your bestie feel special on her birthday.
Fashionable clothing is also a great gift idea for a bestie who's turning 16. A girl stepping into her 16th year means she's looking forward to being a young adult but still has a little room for childlikeness or playfulness.
Check out the latest cuts and designs of tops, skirts, and dresses online. Your best friend can show off her best assets with an off-shoulder top or a mini skirt and shorts in one. But don't choose overly sexy clothes. Instead, opt for trendy pieces that will make your bestie look sweet. Moreover, you can pair them with accessories, such as colorful dangling earrings.
If your bestie is a plus size, you can find oversized clothes with cool designs online, such as at Justice. Make her confident about herself by choosing the best oversized clothes that fit her personality and fashion style. You might want to include a friendship necklace to complete your bestie's outfit of the day or OOTD.
Gifts For Her Eighteenth Birthday
Eighteen is the ultimate birthday. Finally, you're an adult; the grown-up world is yours to conquer and who better to conquer it with, than with your best friend? So when her birthday begins to draw near, what incredible gift will you get her?
To celebrate the beginning of her adulthood, getting your bestie a bottle of champagne is a fun way to say happy birthday and congratulations on becoming an adult. This gift is one she'll love and definitely put to good use.
For something that will last a little longer, however, getting a picture book made for her, dedicated to all your best moments throughout your friendship up until that point in time, is something she'll be sure to cherish forever. An eighteenth birthday is such a momentous date that opting for something a little different and sentimental is definitely the best route to take.

Gifts For Her Twenty-First Birthday
Similarly to how eighteen was the beginning of official adulthood, twenty-one also marks the beginning of a new chapter. This is when so many begin to enter the workforce, finish their studies, or find themselves in some other way. Your twenties are a decade of self-expression, excitement and growing up.
This is the time to get your bestie an investment bag, something that will carry her through the decade, housing all the bits and pieces she needs to feel her most confident. A beautiful bag can be tailored to her tastes whilst also being a little more mature than past accessories she has purchased herself. As this piece is a little more expensive it's a great plan to spread the cost amongst your friends, as that way it is less costly for you, whilst also allowing you to afford the best option for her.
A 'career success' advice book is also a perfect gift for your bestie on her 21st birthday. It's a great way to show how much you support her dreams and how excited you are about what she can accomplish in her career. 'Career success' advice books are available online both in hardcover and eBook versions.
Gifts For Her Thirtieth Birthday
"Thirty, flirty and thriving!" Your thirties are the decade in which so many begin to settle down, and let go of the inhibitions that followed them throughout their twenties. It's time to show your bestie how far she's come from that first bottle of champagne you bought her all those years ago.
Celebrate her thirtieth birthday with some beautiful wine glasses. These are an item she'll love and use for years to come, whilst also signifying reaching a new level of maturity. Beautiful glasses can be displayed almost as an interior decoration whilst also being utilized for hosting or entertaining. I sense fabulous girls' nights are on the horizon for you and your friends!
With many different offerings out there to choose from, you should also ensure that you opt for glass designs that reflect her personality. If her taste is simple and classic, for instance, then traditional, tasteful wine glasses are the failsafe route to take. Similarly, if her interests are a little more left of center and quirky, then go for some glasses in a funky shape and color that will really make her smile.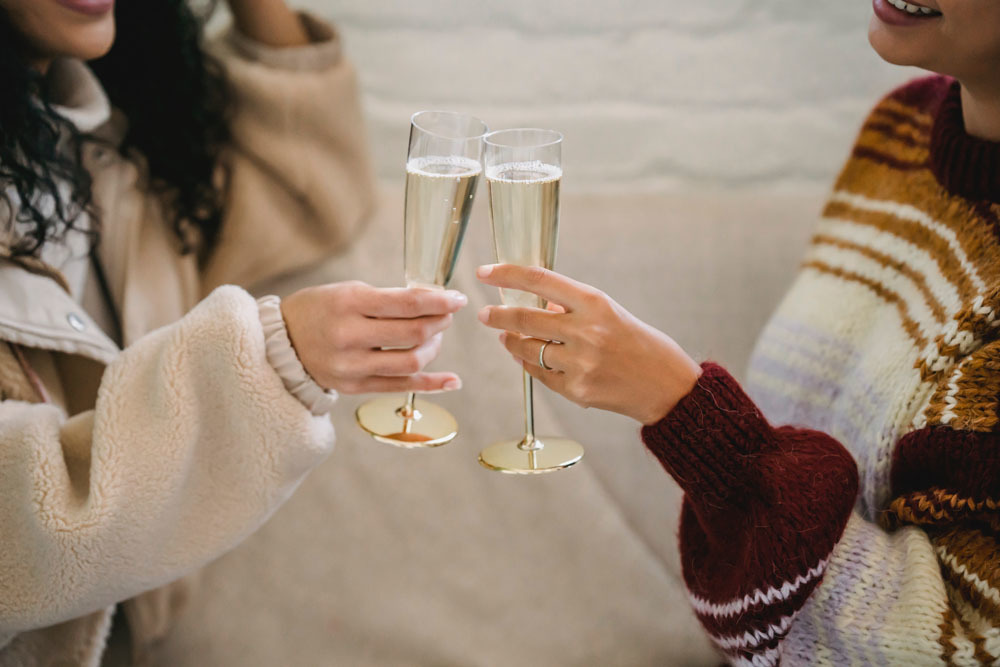 Gifts For Her Fortieth Birthday
It's your best friend's fortieth birthday! Time to sing to the tunes you sang as a teenager and dance the night away like you're both eighteen again, except this time around, your gift won't be a bottle of champagne, but instead a trip away. Taking a trip or a spa weekend is the perfect present to pamper yourselves and spend your big day giggling like teenagers again. As we grow older, spare time becomes more of a luxury than it once was, so treat your best friend to a weekend of luxury and a little slice of life that is nothing but decadence and fun.
~
No matter what age you met your best friend, they fill a special hole in your heart. They're the person that you share countless laughs as well as the occasional tears with. You go through everything together, from the pangs of heartbreak to the cheers of excitement over every new life milestone you reach together.
So, as they reach each new milestone themselves, getting them the perfect gift is so important, as it truly makes them feel as special as they make you feel. We'll hope that you'll be sure to make them feel like the Belle of the ball with the thoughtful and considered present ideas that we've outlined above.