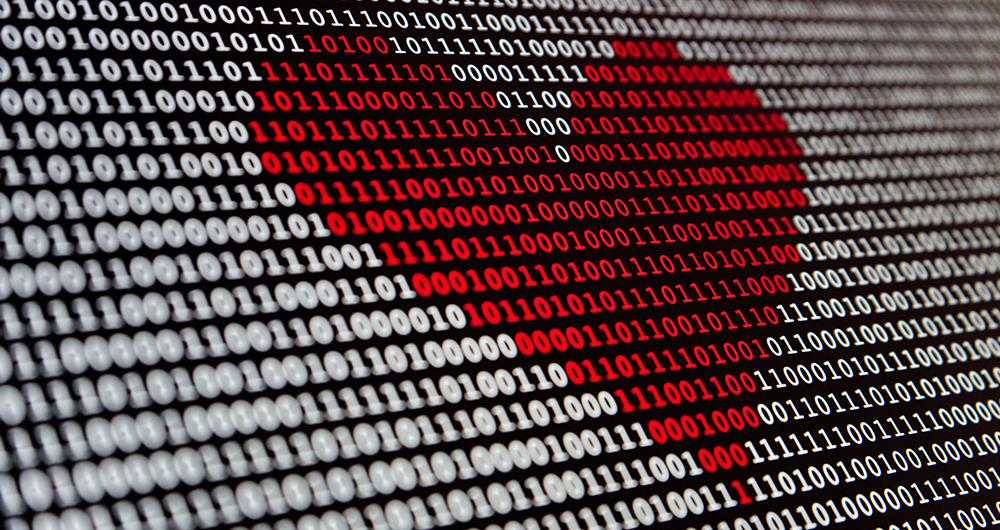 Top 10 Tips To Safely Date Online In 2021
Enjoy the online dating experience.
Dating has never been easier and more fun, thanks to mobile dating apps.
You can sign up on your favorite dating app, create a profile, and boom! Five minutes later, you're in love.
People choose online dating for various reasons, including fun, finding meaningful relationships, or simply for sex.
Online dating is not slowing down anytime soon. Research shows that, in 2017, we had 28.9 million online dating users in the United States. Unsurprisingly, this number has shot to 49 million in 2021. In 2024, it's expected to hit 53.3 million.
When people date online, they easily share personal information, including their full names, home addresses, and all kinds of photos.
Sharing such personal information online is risky. The commonly reported dangers that online daters share are being drugged, scammed, and sexually assaulted.
So, how do you ensure safety when dating online?
10 Smart Tips to Help You Date Safely Online Use these tips and you'll enjoy the online dating experience:
1. Use a Legit Dating App


With at least 2500 dating sites in the U.S., you can be sure not all of these are safe. You can't know who these apps share the users' info with.
That said, it's best to join a dating app that'll keep your data and yourself protected
These hookup sites are safe and legit and most have free plans while some require a membership fee. So, the choice is yours.
One more thing:
When you stop using a particular dating site, do yourself a favor by deleting the profile.
2. Keep Your Contact Details Private As mentioned earlier, people tend to share a lot of personal information when dating.


After all, honesty is the best policy, right?
You may be right, but you don't know the person on the other end so well.
Once you share your full names with a date, most will likely run an in-depth internet search. The search might lead them to your working office on LinkedIn, your phone number listed in an online ad, and your address tagged in one of your Instagram posts.
So, don't post any identification information on your profile, such as a personal email, phone number, or address.
Additionally, set your social media profile information to private and don't authorize any application to share your location.
3. Research a Little Bit More on Your Date It's essential to confirm your date is who they claim to be by checking other platforms that may contain their photos.


It could be that the profile photo on the dating app is similar to what's on their Twitter profile.
You may also discover whether you're dealing with a catfish – someone using a fake profile photo belonging to a celebrity or model.
4. Use a Google Voice Number Rather than Your Real Phone Number


For an added layer of security, acquire a free phone number from the Google Voice app. This app lets you check your messages, voicemails, and calls without sharing your real phone number.
If you notice someone coming across as creepy, you can block them. Keep your real number secure and share it with those you're comfortable with.
5. Don't Share Excessive Personal Info Upfront It's easy to fall in love, feel comfortable with someone to the extent that you reveal a lot of personal info with them.


So, when just chatting up to know each other on a dating site, avoid sharing details about the places you frequently visit, your birthday, family member's address, and their photos, so quickly.
Hold such personal details at first until you get to know one another a little bit more so you feel comfortable. Such information could even come after a couple of dates.
Just don't rush to reveal so much about yourself to someone you barely know.
6. Don't Be Afraid to Click the Block or Report Button You can meet a good date on Tinder, Plenty of Fish, or another dating site only to discover the conversation is getting weird.


Whether it's body shaming, harassment, name-calling, or extortion, you can report the individual. Most of these platforms have buttons to let you block or even report someone when you feel uneasy.
7. Chat via Phone before the First Physical Date So, you've been chatting with this amazing guy or girl for a few days or weeks and think, they're worth meeting.


Don't move from the dating app to your first date. Instead, talk to them on phone first.
Why is this crucial?
Well, when you talk to someone on phone, you get the opportunity to pick up specific verbal cues, which may not manifest through app chats or phone texts.
On top of that, it lets you feel the person better ahead of the date.
8. Video Chat Him or Her before Meeting


Talking on the phone is an excellent way to get to know the person better.
But video chatting them is even more effective and for a good reason: you get to see the person.
So, if they claim to be someone they're not, you'll know all about it here.
There are many apps for video chatting, including Google Hangouts, Zoom, Skype, and Facebook Live, just to name but a few.
9. Meet at a Public Place On your first two dates, you want to avoid meeting at private places.


Instead, go to a public place with plenty of people around, such as a coffee shop, restaurant, or park. In case you feel uncomfortable, other people will be around to help.
Most importantly, meeting at a public place allows a trusted friend or family member to hang around in the vicinity and help if something goes wrong.
And this brings us to the next point:
10. Share the Deets with Someone Else Do you think you've found love online? Good for you, but don't keep it all to yourself.


Before meeting your date, it's essential to talk to a close friend or relative about the person you just e-met, the place you intend to meet, the time, and so on.
Confiding in someone gives you the confidence to know that another person knows all about it, and should anything go wrong, they'll be there to assist.
Pro tip: If meeting at a restaurant or bar, let the waitress or bartender know if your things go south on your date. You can hint at them through a code. For example, some bars suggest that their patrons order an 'Angel Shot' (secret code) when they feel unsafe.
Final Word
There are plenty of dating sites out there, but exercise caution when using them. Avoid sharing excessive personal details, play detective on your date before meeting them, involve someone you trust, and don't fear reporting any scam or aggressive behavior.