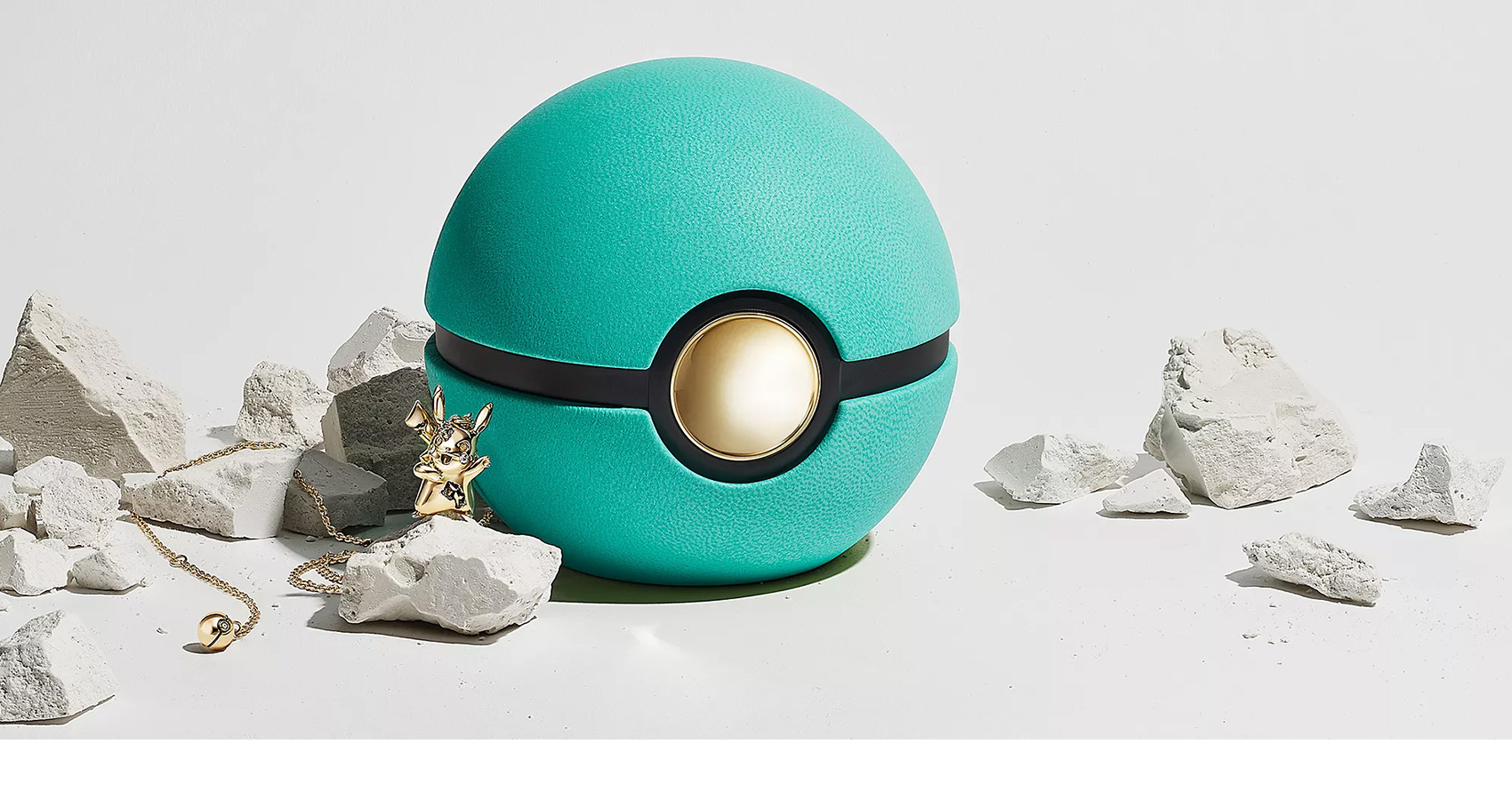 Tiffany & Co. Unveils Dazzling Pokémon Jewelry Collection
By Daniel Arsham
Tiffany & Co. joined forces with Daniel Arsham, the artist behind the amazing "Future Relics" series, to create some stunning jewelry inspired by your favorite Pokémon. This collection is not your typical bling. It's made of oxidized sterling silver, which gives it a cool, vintage vibe.
The pieces look like they came straight out of Arsham's Pokémon sculptures, which he showed in his "A Ripple in Time" exhibition. You can choose from six awesome Pokémon: Pikachu, Charmander, Squirtle, Jigglypuff, Cubone and Mew. The collection has three different styles to suit your taste. There's a pendant with one Pokémon on it, a necklace with all six Pokémon on it, and a special Pikachu pendant that comes in either sterling silver or 18k yellow-gold. The silver pieces come in a beautiful Tiffany Blue Box with the logos of Tiffany, Arsham Studio and Pokémon on it.
The gold Pikachu comes in a limited edition Tiffany Blue Poké-Ball that you'll want to keep forever. If you're drooling over these gorgeous accessories, you better act fast. They're only available for a limited time through Tiffany & Co. You have to enter a draw to get a chance to buy them. There are three separate draws, one for each style, starting from November 29.