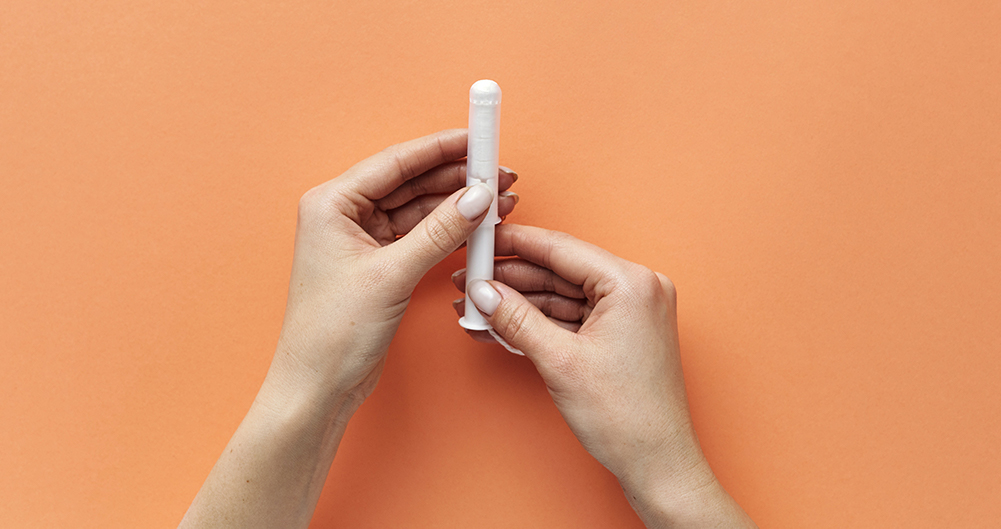 This TikTok Tampon Trick Will Totally Change Your Manicure
It's the nail polish life hack of a lifetime.
Summer is fast approaching, and that means your pedi needs to be just as good as your mani when you slip into your favorite sandals. So, you'll likely soon find yourself in a pickle you've probably been in before: you want to take the polish off of your toenails for a fresh pedicure without messing up your manicure. Or, maybe you've got one chipped nail, and you'd like to repaint that finger without having to redo all the rest. Either way, the question is simple: how do I remove the nail polish I don't want without losing the polish I want. Well, send up a thank-you to the TikTok gods, because one TikTok user has cracked the case.
Popular TikToker, @ag380gtmgmt posted a video last month that begins with the words "I'm about to show y'all a life hack." Well, since then, it's gotten over 85,000 likes, and we're willing to bet that many future manicures have been saved as a result.
First, she pours nail polish remover into the bottle's cap. Then, she pushes the tip of a tampon out of its applicator and dips the tampon into the cap. She then holds the applicator while she removes the polish on her toenails with the nail polish remover-soaked tampon. The result? The applicator guards her manicure from the nail polish remover while allowing her to get rid of that old pedicure just like you would erase with the back of a pencil.
It's a super-easy solution to a common problem, but we admit— we never would've come up with it, ourselves. Thanks, TikTok!