The Inside Scoop on The SUPERBLOOM Music Festival With Festival Organizer Fruzsina Szép
Music festivals, women in power, and the connectivity of music.
The new SUPERBLOOM Music Festival is now underway and ready to make waves throughout Europe. This highly-anticipated music festival will take place at Olympiapark in Munich on September 3rd and 4th with Megan Thee Stallion, Glass Animals, Rita Ora, David Guetta, Macklemore, Calvin Harris, Stromae, and several up and coming musicians headlining. SUPERBLOOM is more than a music festival in that it is an all-encompassing entertainment concept.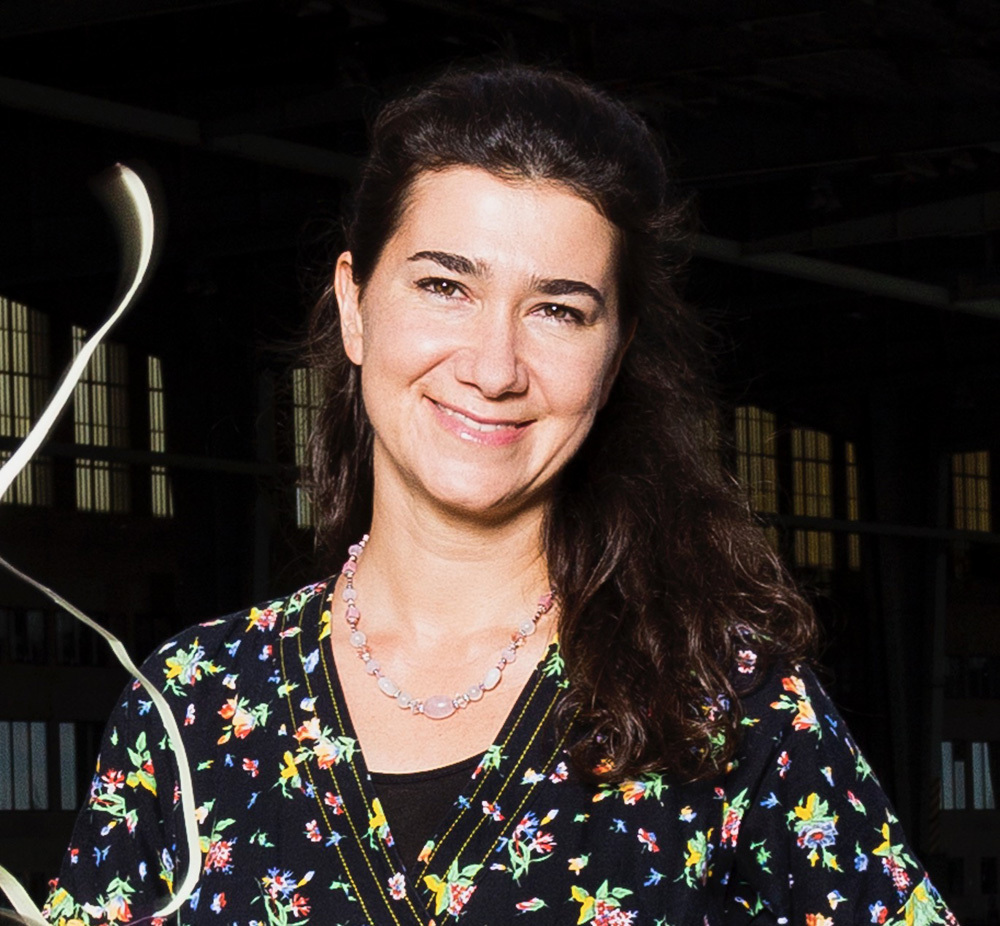 The mastermind behind this plan is Fruzsina Szép, managing director and festival director. Having previously worked as festival director of Lollapalooza Berlin, she has ample experience in the music landscape, co-founding the "TAKE A STAND" movement, being a panelist at international conferences, and being a lecturer at international universities, in which she teaches art management, creative concept development, and festival organizing. She also holds the distinction of being the only female festival director in Germany and one of the few in Europe.
Recently, she gave Fizzy Mag an interview in which she discussed her exciting new music festival and gave all of the juicy details.

I understand that Munich is your hometown and that you are excited about the event taking place there. What can festival-goers expect from the experience in Munich?
I grew up in Munich, so it means really a lot to me personally to organize a festival there and to give something back to the city. Back in the mid '80s my family and I were political refugees because we had to flee the communist regime in Hungary - and Munich welcomed us with open arms. I will never forget this.
Superbloom will hopefully be something completely new and unique to Munich and the historic Olympia Park. With Superbloom we would like to bring a new concept to this traditional location. Beside the common concert venues Olympia Stadium and Olympia Hall, we´re implementing our concept in the entire park.
How does SUPERBLOOM differ from other music festivals?
We are a festival with 50% music and 50% experience in focus. We fuse concerts by national and international newcomers and superstars with 12 experience areas from sustainability, science, new technologies, medicine, art, dance, new circus, comedy, performing arts, fashion, lifestyle, beauty and sports, and as well an area just for kids and families. So, there will be something to discover at every corner.
I also play with a handful of creative things that aren't mentioned in the program, but are surprise programs and happenings on site. Additional to that we also have comedians, podcasts, and a keynote speaker in the line-up. This year, one of the most famous anti racism trainers and speakers Tupoka Ogette, will be spreading her message on the main stage! I hope her vision and message will reach many souls out there.
The venue specifically is Olympiapark. Is there a specific reason for this location?
Since we will also be called "city festival", we also need a venue right in the heart of the city. The Olympic Park with its spaciousness, the special architecture, the beautiful green park, the big Olympic Lake, and its traditions is therefore the perfect spot for our new festival.
Planning a music festival must be a difficult task, even more so during a global pandemic. How did the postponement of the festival and Europe's COVID numbers affect the execution?
These last two years were very tough, especially mentally for me and for the whole team, because we had to start from scratch every year - always under the premise that we don't know when the pandemic will be over. But we have never lost sight and faith in our goal to finally make SUPERBLOOM happen. So, that's why it's really wonderful that we have the chance to do it this year. It's not so easy to establish a new festival brand on the already very crowded European festival market, but I'm convinced that Superbloom will find its space in the European festival family.
You have an impressive lineup of musicians. How did you decide on these musicians?
It is important to us to present both established superstars and newcomers in the line-up of SUPERBLOOM. The mix of national and international artists also plays a big role. Besides well-known artists like David Guetta, Calvin Harris, Megan Thee Stallion, Macklemore, Rita Ora or Stromae, it is equally important for us to support upcoming acts like Mimi Webb, Sam Ryder or the Ukrainian artist Alyona Alyona. We will also have our own newcomer stage, where we will present many great upcoming artists. They are the stars of tomorrow. In addition, there will be a separate area for singer-songwriters in the Hideaway area, and visitors will be treated to newly interpreted brass sound at our Beer Brass and Beats area.

You are the only woman to head a music festival in Germany, and one of the few in Europe. What does it mean to you that you are the only woman in this position?
I'm not particularly proud of that, and it scares me when I'm asked that question. I actually only know a handful of wonderful women who run music festivals in Europe. But why is that? Why aren't there many more female festival directors of music festivals of this size? For me, it is important to set a good example here and actually in everything I do. Women do things differently than men - not better, but not worse - and that's why I wish there were more women in such positions. I mean, it's 2022, times have to change.
Can you talk about the path that got you to this point?
It hasn't always been easy for a woman to get involved in a very male-dominated industry. It requires a lot of energy, strength and belief in oneself, one's vision and dreams. I made it with a lot of work, respect and love for my colleagues and the teams I was part of. I persevered and proved that I can do it, and hopefully I can do it so well that people realize that behind a festival there are people who care about even the small details.
Some of the most important jobs I had in the past were the program and artistic director at the Sziget Festival in Budapest, Hungary, the role of the festival director at Lollapalooza Berlin and now the managing and festival director at SUPERBLOOM in Munich. Each position has been a great learning process and I'm very grateful to have been involved in these festivals and hopefully to have been able to contribute with my work to make these festivals strong and beautiful. My focus is now on SUPERBLOOM and on the team and everything related to it.
How do you balance your professional life with your personal life?
Of course, it's not always that easy. I gave birth to a wonderful little girl last August, and she is of course my main focus now. But I also have the festival - which I like to call my second baby. And the whole team that is connected to SUPERBLOOM. I try to do the balancing act between both and still often have the feeling that I don't do 100% justice to either. But I do my best, try to motivate my team and also be there for my little daughter. But to be honest, having a little baby and a new festival that needs me almost as much as my child is the most difficult work-situation for me.
I have heard you described as working on a well structured link between the Eastern and the Western European Culture Market. Is this something that's important to you?
Yes, very much so. I was born, lived, and worked in Hungary, but I grew up in the Western world, so I see both sides and I have always been a big supporter of music and art and of my colleagues and friends from the CEE region. I have always tried to be kind of a link and a "bridge builder" between the East and the West. Even now, with SUPERBLOOM, I want to continue this mission.
You are the co-founder of the TAKE A STAND organization, which promotes inclusivity in the music industry. What was the impetus for co-founding this movement?
I'm a board member of Yourope, the European Festival Association, and the idea came up in 2016 when I was sitting together with two wonderful colleagues from Yourope and we were at a conference organized by the EU. We were talking about the recent distrubing times and terrible inhumane situations with terrorist attacks on music events, where many people were killed and injured. Music should be a language of freedom, peace and togetherness and that was the birth of Take A Stand. Take A Stand is aimed at all those who stand up for the European ideal and its values, all those who believe in peace, inclusion and dialogue as opposed to fear and exclusion.

What do you hope to achieve through this initiative?
To create a movement that promotes social cohesion in our society and encourages awareness and tolerance for all cultures, genders, races, religions, sexual orientations, skin colours, and origins. To motivate people to participate in political and social activities and to advocate peaceful dialogue, humanism, tolerance and mutual understanding in order to make the world a better place for everyone and for all of us.
We mainly want to reach the visitors at our festivals who are part of Yourope and many others, but we see that our initiative has already reached a much wider range of people. We have been present at many conferences – not only related to music - and panel discussion, and there have already been many interviews with various people who are our ambassadors at Take A Stand. We have also really achieved a lot through word of mouth in the last 6 years.

Have you noticed any improvement in the state of the music industry since the launch of your initiative?
Absolutely, and of course there is much more to do, but I see that the awareness is there and the issues that were and are important for Take A Stand are now part of daily discussions of many festival teams. That makes me very happy.
What will a successful festival look like to you?
I have a very concrete vision of what the festival should look like. My team and I work non-stop to realize this vision and I'm very grateful for that. It is sometimes a very utopian and very romantic idea, but that's exactly why we do a festival. It is about making dreams come true for our audience. It is about creating a world that is not part of our everyday life, but it is a world that we like escape to, to get new impressions, to have new experiences, to learn new things and meet new people, to feel light and free, to feel happy and timeless, to feel love and be loved. I hope so much that our visitors will see and experience all that on the spot. My big goal is to create a magical world where everyone can find their happy moment to remember for a lifetime.
Up Next, Inooknit Takes Us To Wonderland With Their Latest Shoe Collection