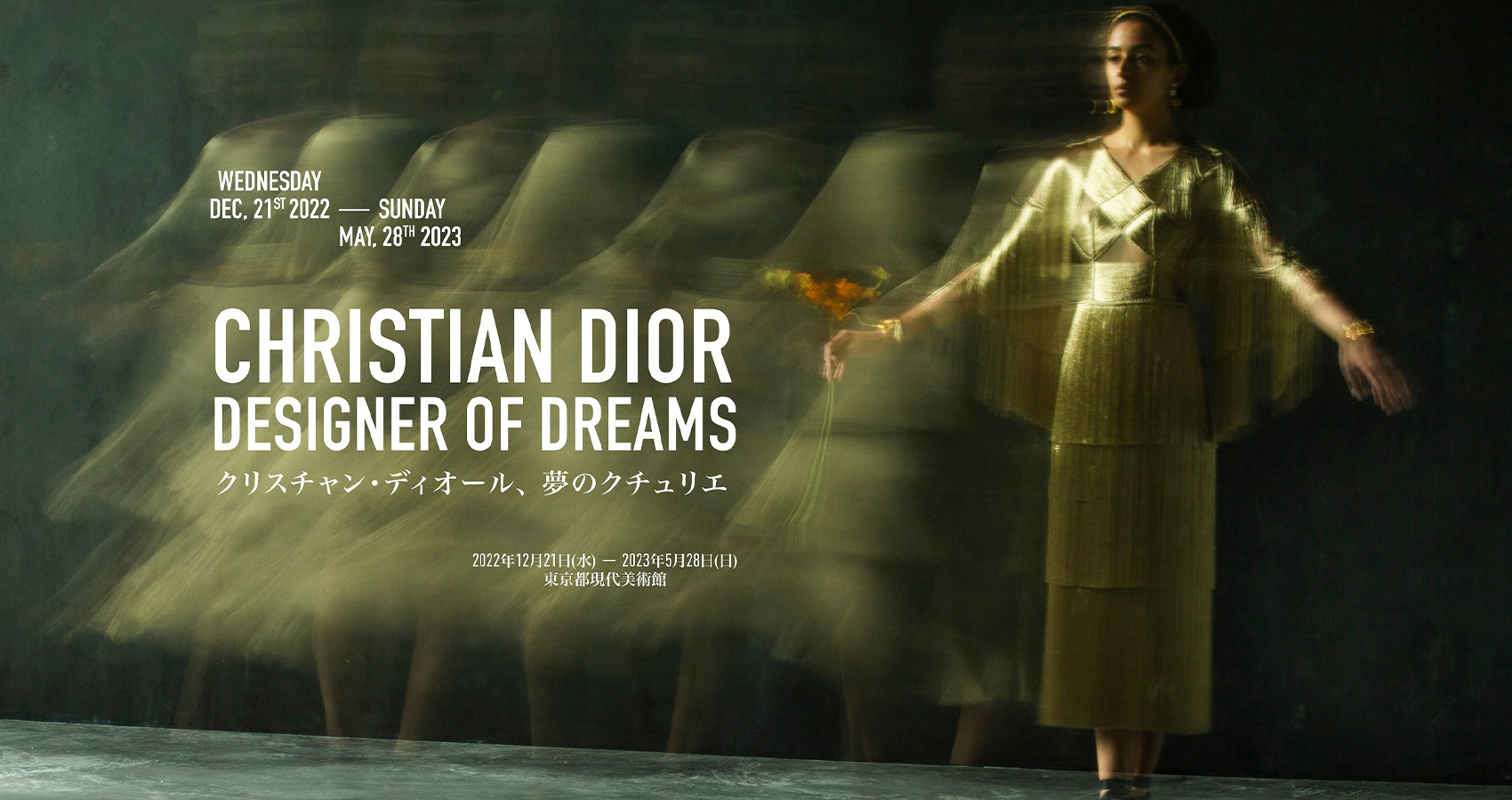 The Christian Dior Exhibit Is Coming To Tokyo
The captivating Dior exhibit will be presented at the Museum of Contemporary Art Tokyo.
In recent years, museums all around the world have been able to take in the beauty of the Christian Dior: Designer of Dreams exhibit, and now that beauty will soon be able to be appreciated in Tokyo. After having great success at the Musée des Arts Décoratifs, the exhibit is set to be presented at the Museum of Contemporary Art Tokyo and serves as a celebration of the long history between Dior and Japan.
Paying tribute to Japanese culture, architect Shohei Shigematsu, partner of OMA, has designed a new scenographic narrative alongside the curation of Florence Müller. As the founder was deeply fascinated by Japan and took heavy creative inspiration from the culture, the exhibition will unveil seventy-five years worth of passion and wonder that never failed to be depicted throughout the many Dior collections.
The deep admiration and one of a kind collaborations are reflected in archival documents, in which have yet to be presented to the public. The exhibition will spotlight the designs of Dior and his successors Yves Saint Laurent, Marc Bohanm Gianfranco Lerré, John Galliano, Raf Simons and Maria Grazia Chiuri. The showing will feature accessories and haute couture looks as they progress from the past to the present with one of said looks being the Bar suit—the iconic token of the New Look.
Other iconic works to be featured are the reinterpretation of the Lady Dior bag in the Dior Lady Art and Lady Dior As Seen by projects, and the innovation and progression of the world of Miss Dior and J'adore perfumes. As visitors take in the captivating work from the legendary fashion house, they will also be able to appreciate prestigious work from the MOT's collection and experience specially created pictures from Japanese photographer Yuriko Takagi.
The Christian Dior: Designer of Dreams exhibit will be available to visit in the Museum of Contemporary Art Tokyo starting December 21, 2022.
Up Next, Bella Hadid Officially Marked Her Spot In Fashion History