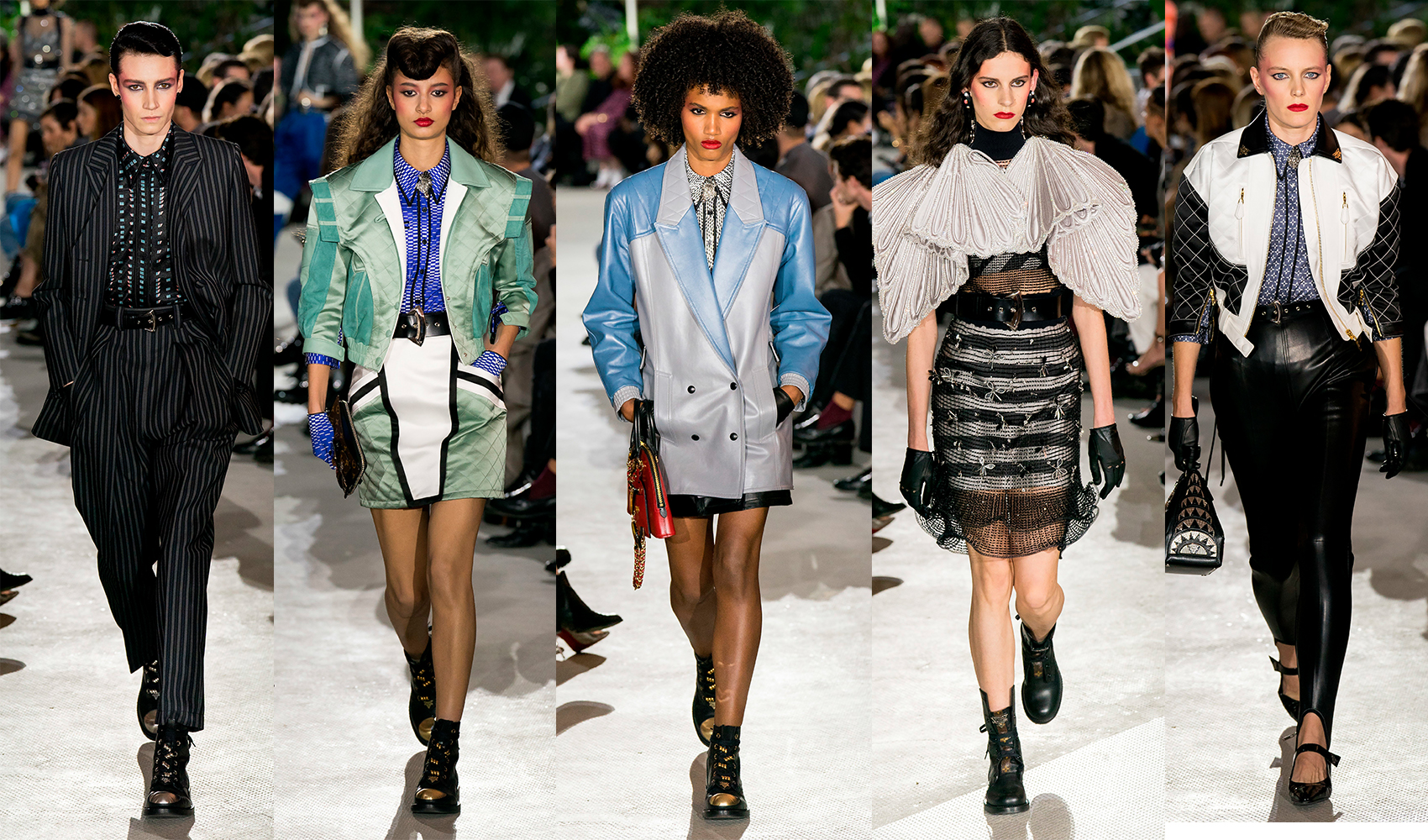 Take A Look At Louis Vuitton's Cruise 2020 Collection
A bedazzled New York.
Louis Vuitton's Cruise 2020 show, featured the luxury fashion house newest bags, apparel, and footwear.
The show itself took place at John.F. Kennedy airport's TWA Flight Center in New York. The collection delved into the long-running stylistic conversations between Paris and New York. The Cruise 2020 collection features travel-ready bags, footwear for women on the go and a range of glamorous clothing.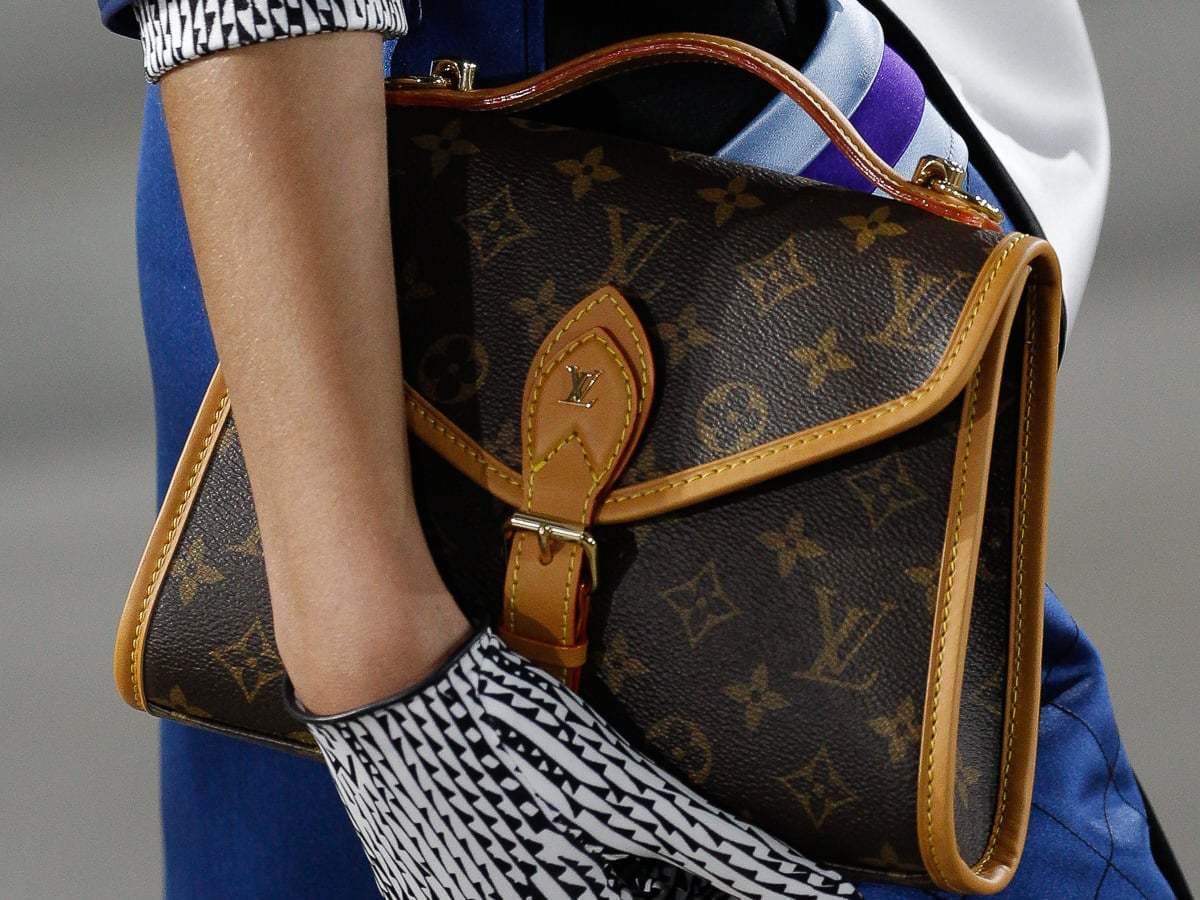 Image credit: Purseblog.
The collection's bags will feature a new triangle-shaped Louis Vuitton logo made from gold hardware. You can grab yourself a bedazzled bag in the style of one of New York's skyscrapers. There really is a bag for everyone with side bags, an egg-shaped clutch, mini bags, phone cases, wallets and handbags available in the classic tonal-brown monogram, as well as in blue patchwork. For those looking for something more sophisticated the new black and gold mini monogram, trunk clutch is for you. Accessorize your bag with a new key chain, including a cute Santa Clause character with an embossed monogram beard.
For footwear, you can expect a series of sandals and boots. The gladiator styled sandals and low pair of heels are embellished with silver metal for grommets, and alternate between monogrammed leather and perforated metal. A pair of pointed-toe boots also feature the same staple pattern. A new combat boot also arrives in simple black leather with a monogram tongue.
The collection's apparel includes a rhinestone covered strapless dress, puffy skirts, wide shoulder outwear, and cropped jackets. New York's legendary skyline has been transposed as prints on some of the jackets. You can accessorize your look with LV belts, blanket scarves, and statement necklaces.
The collections will be available at Louis Vuitton's online store.
Image credit: Vouge.
Next up, Chanel Is Lifting Hand Cream Standards All Over Again