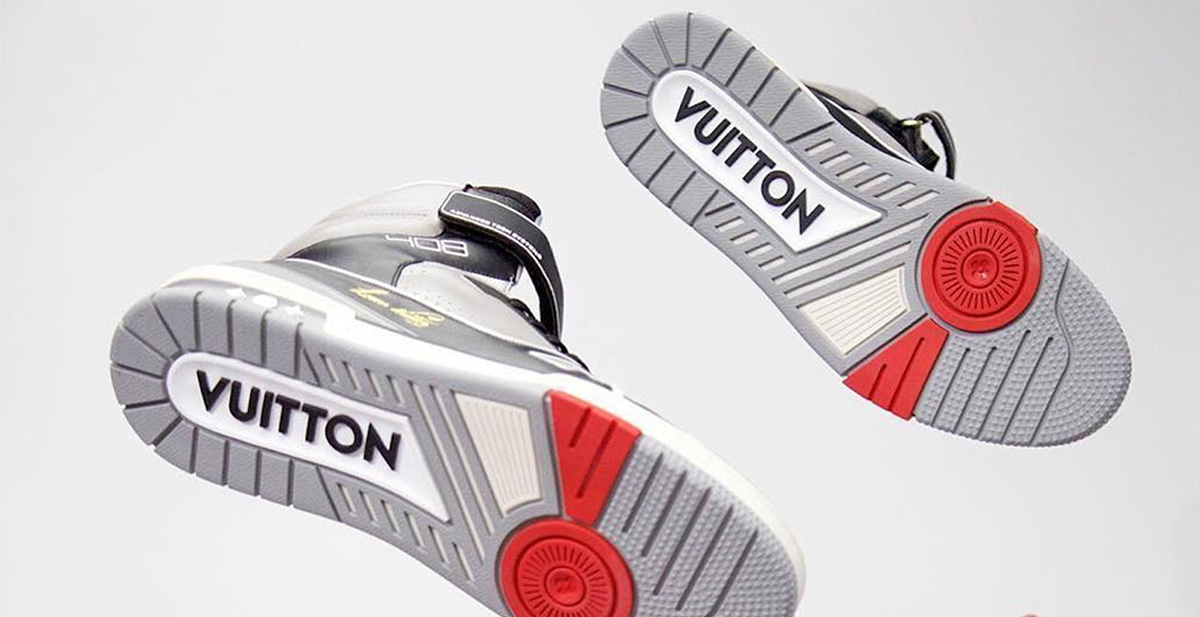 LV Sneakers Got The Virgil Effect
Puma got Jay, adidas got 'Ye but LV got Virgil.
Louis Vuitton, LV, the classic French Powerhouse of Luxury fashion teased its cult children with snip its of its LV Sneaker architected by Virgil Abloh. Appointing the 37 year old Off-White creator already ruffled a few feathers, but it gave LV Menswear a fresh perspective, one that is away from the established fashion school sketcher to an architect, a real person with a love of style. LV has been a mover and shaker in the past two years, firstly appointing Janaye Furman as the first Black Woman to open an LV show in 2017 and now appointing the first Black Man to lead LV's Menswear line.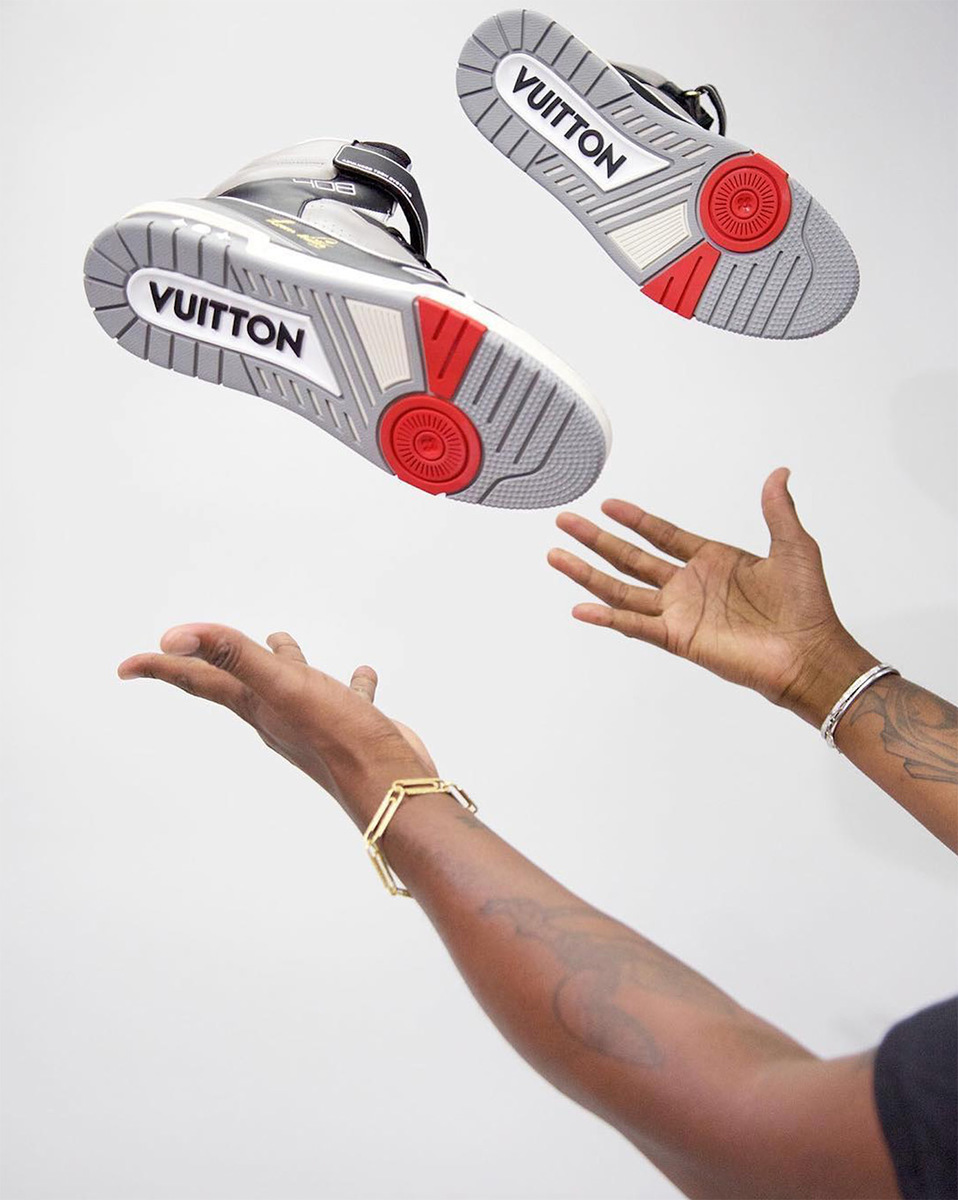 Virgil, like Janaye, didn't disappoint. With all of us at the helm of instagram, flying to Paris for the show or eagerly waiting for Getty Images to give us a look at the Collection, cause we broke or at work. But it wasn't until Matthias Patillon, LV mens footwear designer decided we couldn't wait until today to see the LV Virgil Sneaker Creation.
Virgil wanted an 80's vibe to his sneaker, something not in fashion but intriguing enough to draw you in and become fashion. A black, white, grey, red color way on high top Nike Air Force 1/ Air Jordan 1. A grey sole with the a new 'Vuitton' typographical logo and red pressure point detail. On the upper, the sneaker features a yellow scribed 'Louis Vuitton' and a black ankle strap with the iconic Virgil wording featured.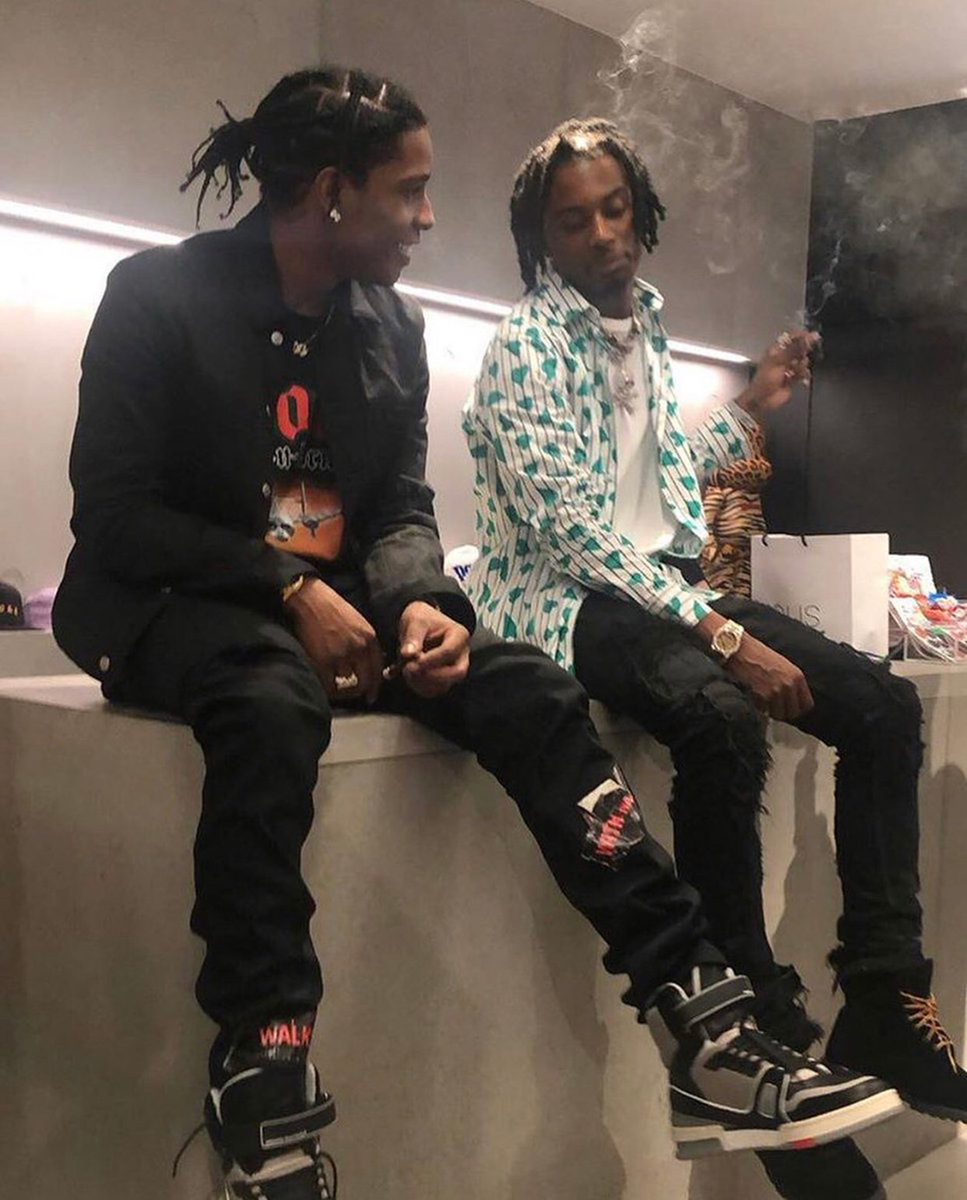 Whether we get to see this today at the LV SS19 launch or whether it releases straight to retail, is yet unknown. While this maybe a 'Men's' sneaker, have we ever known Virgil to not be unisex? Have we all not purchased a men's sized sneaker before?
Virgil, what do you have in store for us today?

Photo: upscalehype