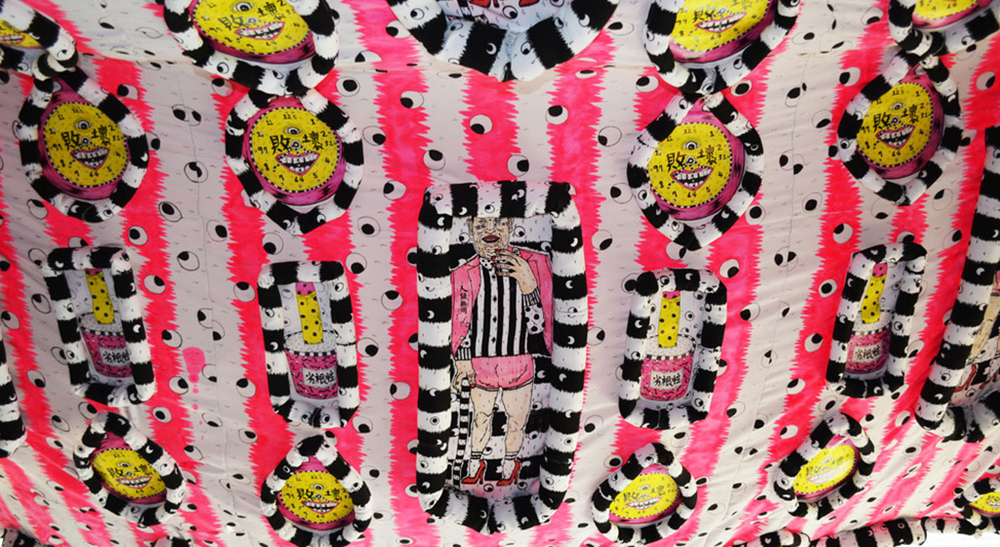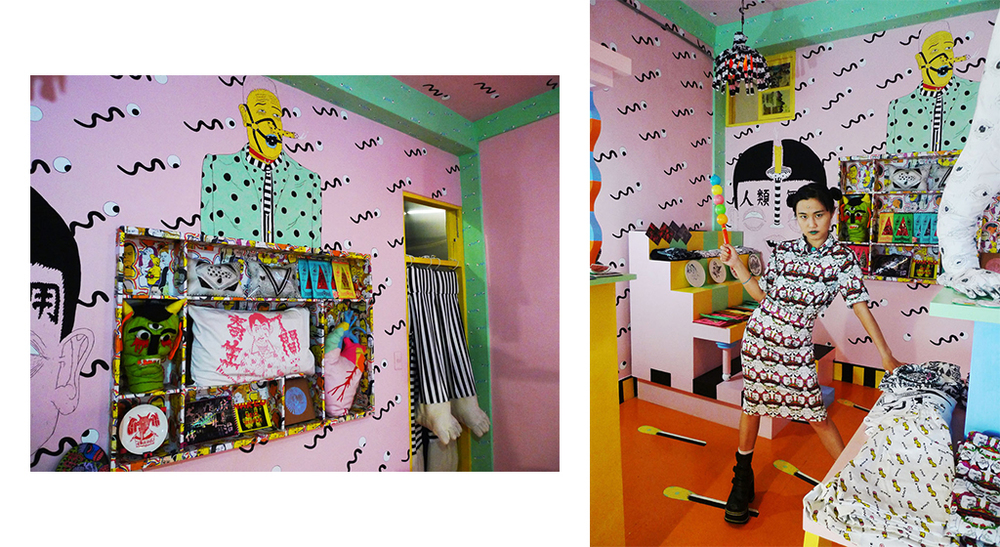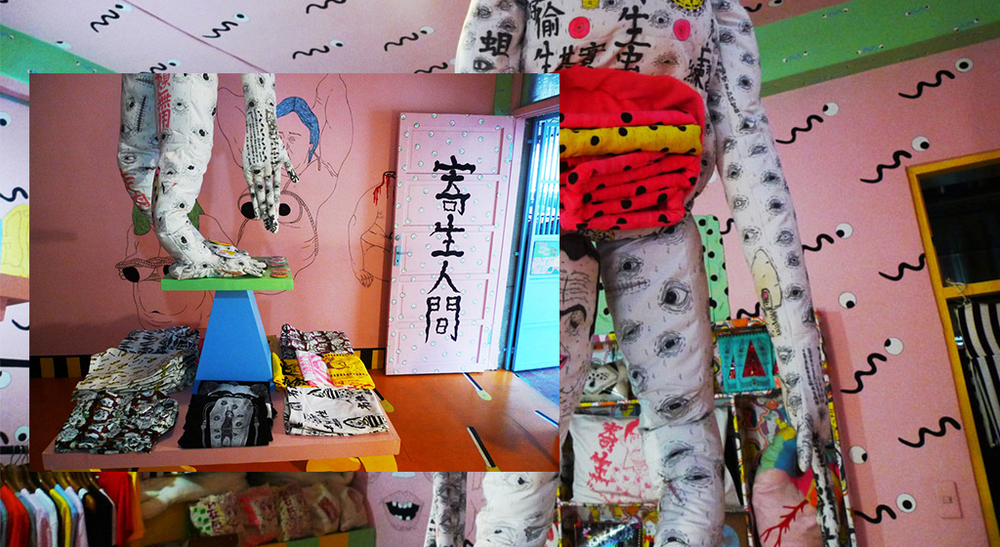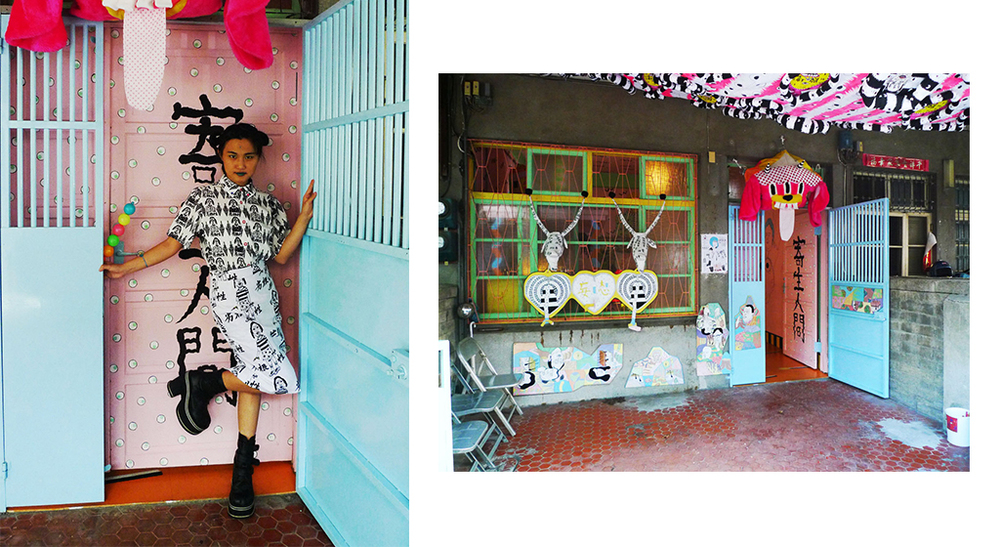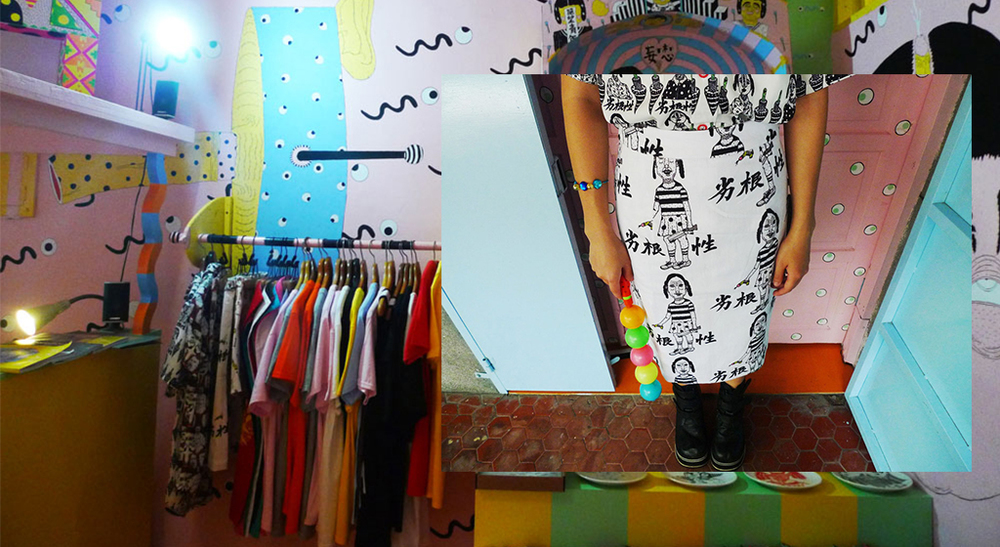 Can You Eyes Handle This? Taiwanese Brand And Shop Naked
'Naked' is a Taiwanese brand and shop that came to life in 2010, borne from the minds of two young artists, CHEN I-CHUN and LIAO YEN-WEI.
Prepare yourselves – your head will be cracked open, your thoughts warped and your ideas twisted and spun about.
I-Chun and Yen-wei aim to shake us awake, make us look at the world differently, force us to stop and think whilst making sure we look damn crazy good at the same time too. Each piece is conscientiously handcrafted and treated as if it were a unique piece of art.
The shop is situated on two floors; the first adorned with a pink guillotine, Marshmallow type monster suits printed with elaborate and detailed pictures, an electric chair, popular hand-printed tights and t-shirts, a bloody ominous looking axe and a whole lot more. The second floor is a space which, in the words of I-Chen and Yen-Wei "is open to all forms of imagination", it's a platform – for anyone.
'Naked' is a world of dreams and nightmares, of startling colour and a rotten grotesque kind of joy. This isn't about clothes; this is about activism and anarchy peppered merrily with maggots and bacteria. Of course it's so much more than a shop; it's an artistic space where people can share, explore and encourage new ideas and, if we're really lucky, change the world. – MIDE CARTER
NAKED on the net: TUMBLRÂ INSTAGRAM FACEBOOK