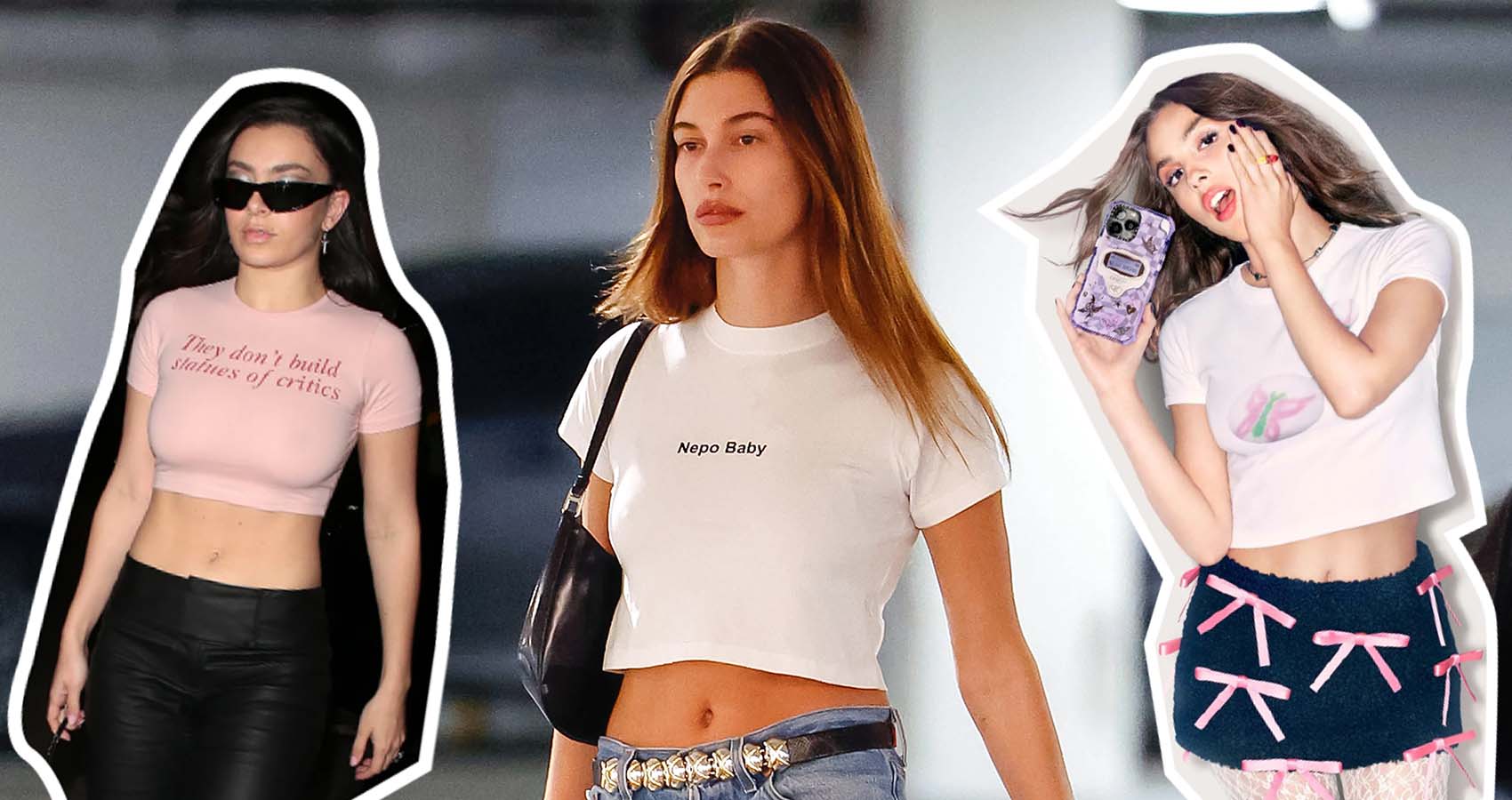 The Baby Tee Revival: Where to Score Yours (Even from the Kids' Section!)
Get ready to slay the summer with these trendy outfits!
Let's take a trip down memory lane to the iconic '90s when Britney Spears and Justin Timberlake were the ultimate power couple. Remember that moment when Britney rocked her "Dump Him" baby tee with a fierce fur coat? That single fashion statement sent shockwaves through the tabloids, and the baby tee trend was born!
Now, in the year 2023, get ready for a blast from the past as baby tees make a dazzling comeback. Those graphic-adorned little shirts with sassy messages are back in the spotlight, making waves among celebs like Hailey Bieber, Charli XCX, and Olivia Rodrigo.
Hailey Bieber's "Nepo Baby" baby tee has become the latest must-have, inspiring fans everywhere to embrace the teeny-tiny trend. Whether you're a fan of luxury fashion or prefer more affordable options, you'll find a baby tee that suits your style.
The best part? These baby tees are so cute and cozy that they might even fit your baby cousin! So, it's time to dive into the nostalgia and explore our ultimate baby tee lookbook. Get ready to rock those adorable shirts and show off your '90s-inspired style like a fashion superstar!