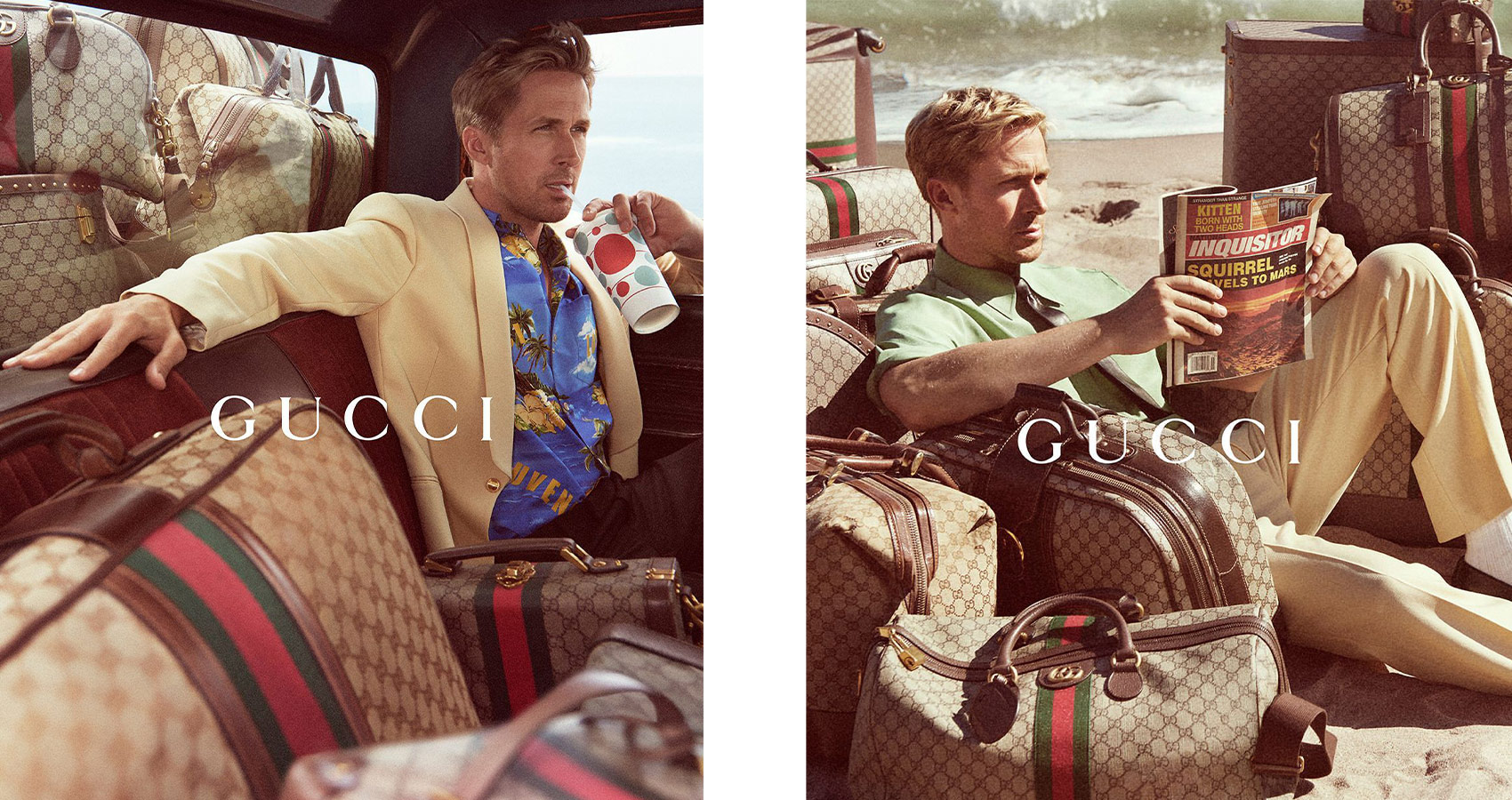 Ryan Gosling Is The Newest Face Of Gucci
The actor explores travel culture in the Gucci Valigeria campaign.
Actor, musician, screenwriter and director Ryan Gosling has been chosen to be the new face of Gucci. The latest campaign is titled Gucci Valigeria which looks into travel culture through the lens of the luxury label. Under the creative direction of Alessandro Michele, Gucci Valigeria delves into a dreamlike world that explores the endless paths that encompass traveling.
"Travel for Gucci was never purely physical. Gucci is the brand that accompanied the artists, writers, actors and directors of Hollywood on their journeys," said Michele in a statement. "This is why I wanted the advertising campaign to recount a situationist dimension where the protagonist traverses a 'non-place' that is first and foremost a mental place, the same as those who, in the past and present, choose Gucci because they grasp the significance of creativity used to build imaginary places."
The campaign features the Gucci Savoy collection—a line that consists of luggage and travel items. As a label that started out as a luggage company, the new collection takes traditional silhouettes and modernizes it with an elevated monogram and subtle embellishments. The stunning campaign photos—taken by acclaimed photographer Glen Luchford—captured Gosling on a beach pushing an array of suitcases and duffle bags on a trolley as he walks among the foamed waves.
"Obviously the world keeps moving forward, whether I'm traveling or not. But I feel my life gain momentum when I travel with it," said Gosling in a statement. "To bring everyone together in a country where family is at the center of everything, it was very meaningful."
Gosling's partnership with Gucci is hardly surprising especially since during The Gray Man press tour this summer, the actor was spotted donned in custom Gucci outfits on the red carpet. Additionally, with the highly anticipated Barbie movie scheduled to come out next year—where Gosling is playing the beloved Ken—him being the face of Gucci comes at a time of high popularity and recognition.
Check out the campaign video down below. The Gucci Savoy collection is currently available to shop on Gucci.com.
Up Next, Kim Kardashian Shines In Latest Stuart Weitzman Campaign