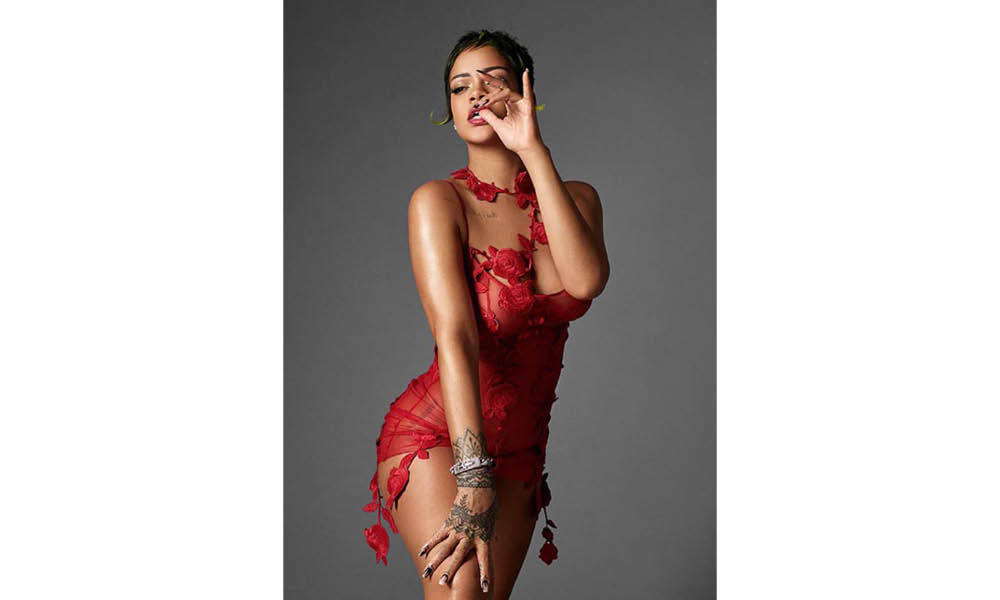 Rihanna Makes Forbes' New Hit List
How the singer became a self-made billionaire.
A pop star, fashion icon, and entrepreneur – Rihanna is a multi-talented phenomenon. The 33-year-old has built an empire, which, according to Forbes, is now worth around $1.7 billion. This makes her the wealthiest female musician in the world – coming in a close second to Oprah Winfrey as the richest female entertainer.
But fans may be surprised to learn that it's not Rihanna's music that is her main source of income. After launching Fenty Beauty in 2017 - the cosmetics company is now worth an estimated $2.8 billion, of which Rihanna owns 50%. The beauty empire provides the singer with the bulk of her fortune (an estimated $1.4 billion), while the rest of Rihanna's earnings come from her lingerie company, Savage x Fenty (worth an estimated $270 million), and her career as a chart-topping pop princess.
According to Shannon Coyne (cofounder of Bluestock Advisors), the success of Fenty Beauty is attributed to its inclusive approach. She told Forbes: "It was medium, medium-dark, dark. We all know that's not reality. She was one of the first brands that came out and said, 'I want to speak to all of those different people'". Its products celebrate diversity, with the foundation being offered in 50 shades, focusing on harder-to-match skin tones for women of color.
The beauty range has superseded other celebrity-founded brands such as Kylie Jenner's Kylie Cosmetics and Kim Kardashian West's KKW Beauty. The billion-dollar brand prides itself on creating universal shades that appeal to everyone, making Rihanna a talented entrepreneur in her own right.
RiRi continues to take the world by storm, and we can't wait to see what she'll do next!
Next up, Stormi Webster Is "Working On Her Own Secret Brand"