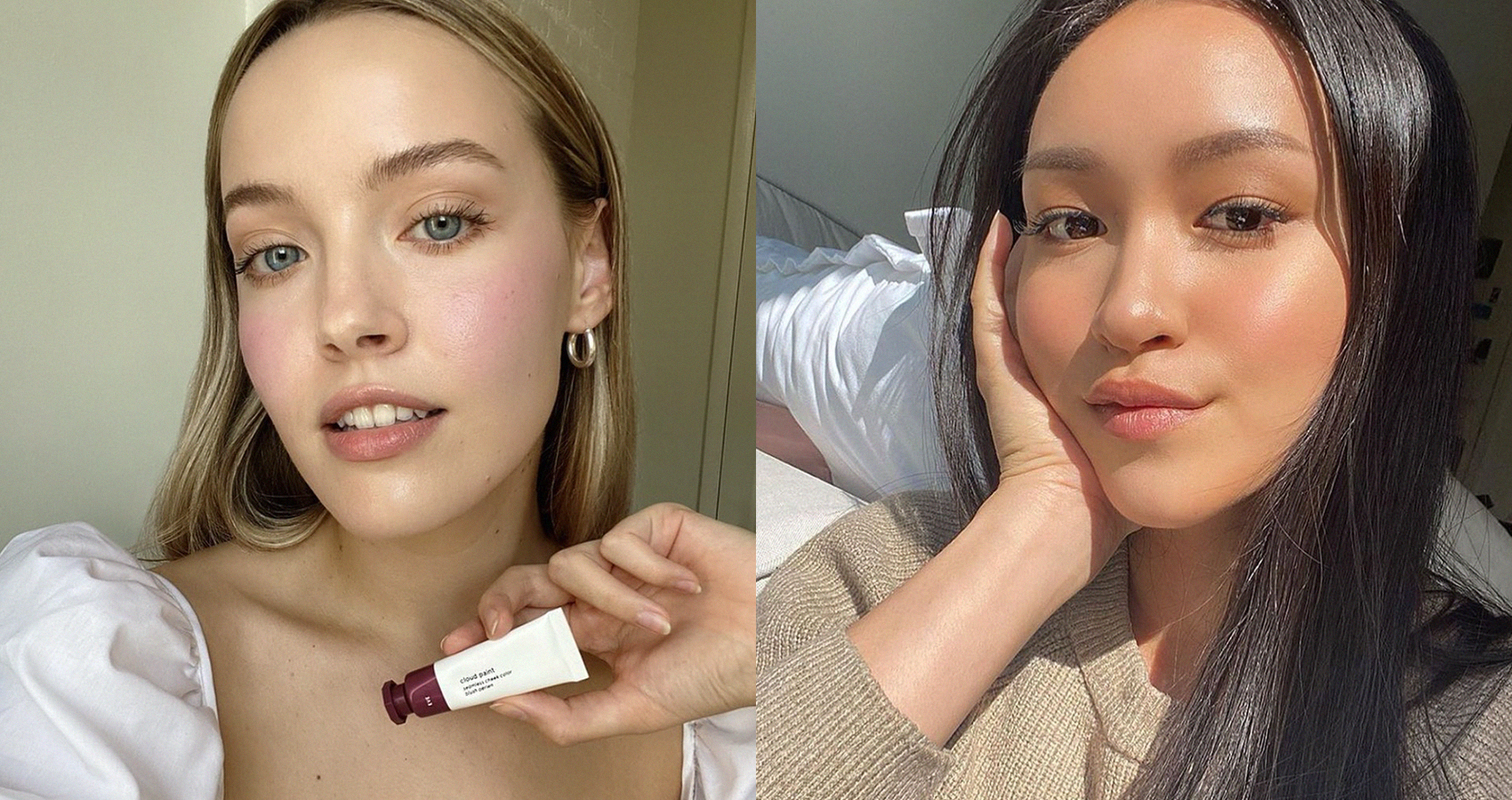 The Perfect "No-Makeup" Makeup Routine
5 Steps To Natural Beauty (Wink).
The "no-makeup" makeup technique is all the hype, these days. Looking good while keeping up the notion that you rolled out of bed as perfect as you appear? Cheeks flushed pink to perfection and lashes to die for? Sign us up.
Here is a list of products for a simple and quick routine that'll have you running out the door looking fresher and cuter than a bun out the oven.
Tarte Maracuja Creaseless Undereye Concealer
Step one: concealer. Apply your best concealer for the job, preferably patted in with a sponge or even your fingers for a seamless, barely-there look. I typically use this Tarte concealer as I can get away with not setting it, but another one I love for slightly more coverage is Glossier's Stretch Concealer. The key is to cover all that visibly dark tiredness while having people comment on the brightness of your eyes, not the cakiness of your face. It's also important to uphold an adequate skincare routine to ensure you prevent any unexpected breakouts or dryness. Skincare is one of the most important things to focus on yourself, and you could even top it all off with a Hydrating Mask at the end. A mask like this will ensure your skin receives all the moisture it needs and prevents fine lines. This way, you won't have much to do when it comes to making your skin look bright and even every morning!
Shop it here for $26
Glossier Solar Paint
Step two: bronzer. Cream bronzer is the best bet for a truly spectacular sun-kissed look. Dab a couple of drops of this onto your cheekbones and spread up to your temples. Cue questions about your nonexistent trip to Greece over the summer.
Shop it here for $20
Milani Baked Blush
Step three: blush. Powder blush will set your goddess bronze perfectly and last longer than cream blush. This Milani blush in particular also has a certain luminosity to it, so it kills two birds with one stone by giving the illusion of having applied a sheen highlighter atop. Apply liberally to the tops of the cheekbones and there you have it. Juicier apples have never been seen.
Shop it here for $6.89
Kosas Air Brow Tinted Clean Voluminizing Eyebrow Gel
Step four: eyebrows. Promise us something, won't you? Don't leave the house without in the least combing your brows. The eyebrows are the framework to the art that is your face, and while you don't need to spend your entire morning filling them to perfection, it's always good to sleek them up a little with some clear or tinted brow gel.
Shop it here for $22
Glossier Lash Slick
Step 5: lashes. Now, if you don't want to bother with monthly lash extension refills for a truly effortless lash, then mascara is the go-to. And what best than a mascara that lengthens your lashes without looking clumpy and fake? Without looking like you're wearing any mascara at all? Glossier, the gods of "no-makeup" makeup, have mastered this art with Lash Slick. Try it out, it's worth it.
Doing a "No-Makeup" look is a lot more time-consuming than you think. This is why most women prefer having eyelash extensions done. A classic volume eyelash extentions is just perfect when aiming for a 'no-makeup" makeup look.
Shop it here for $16