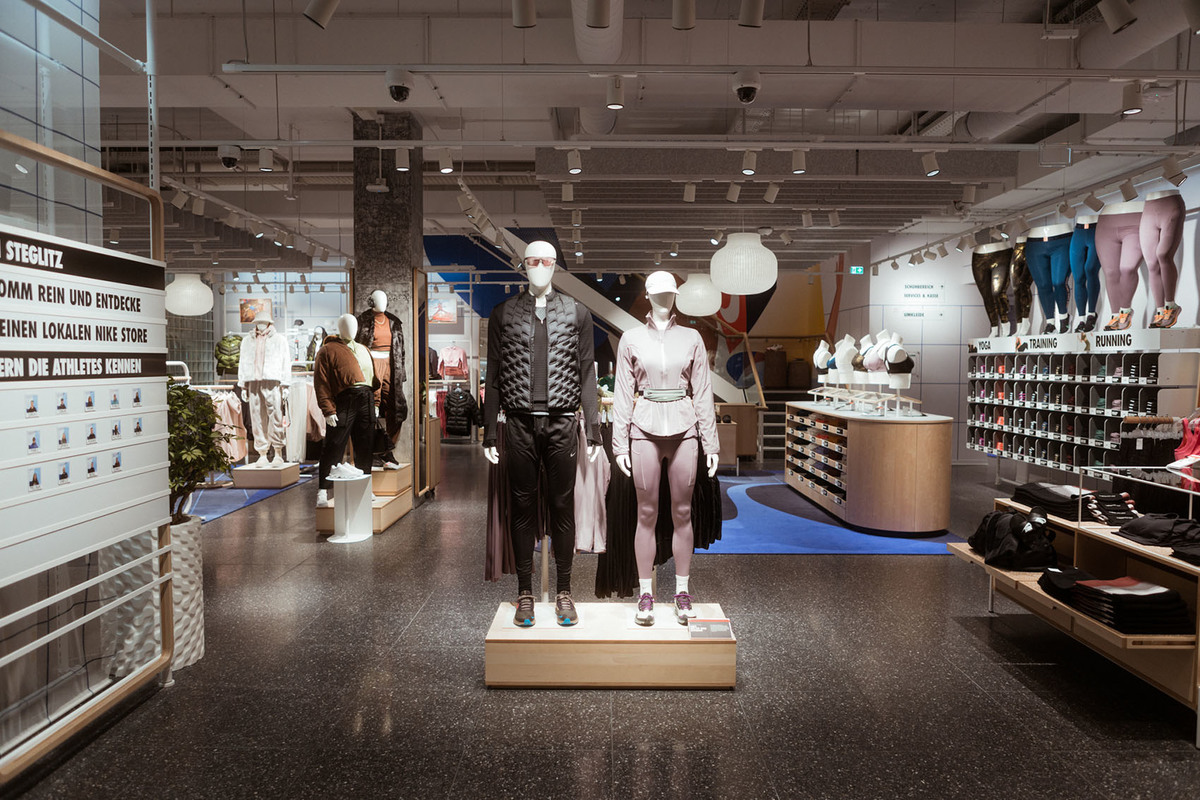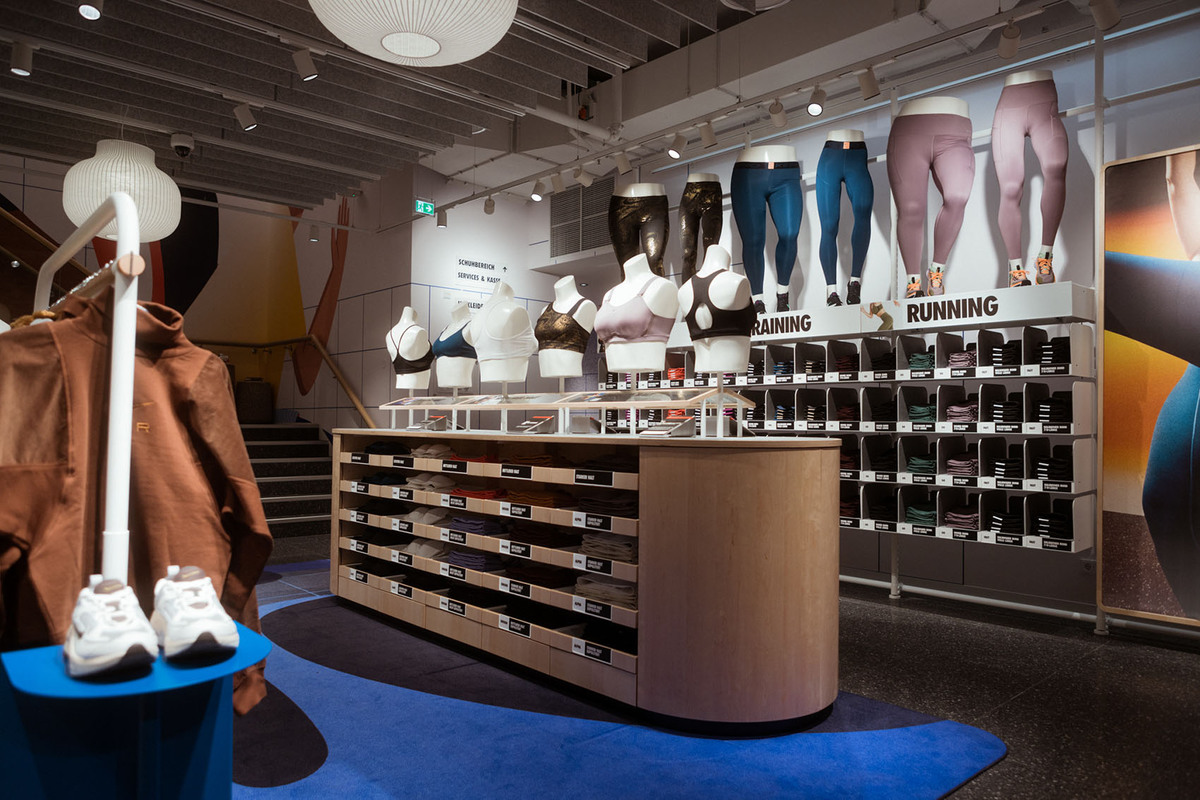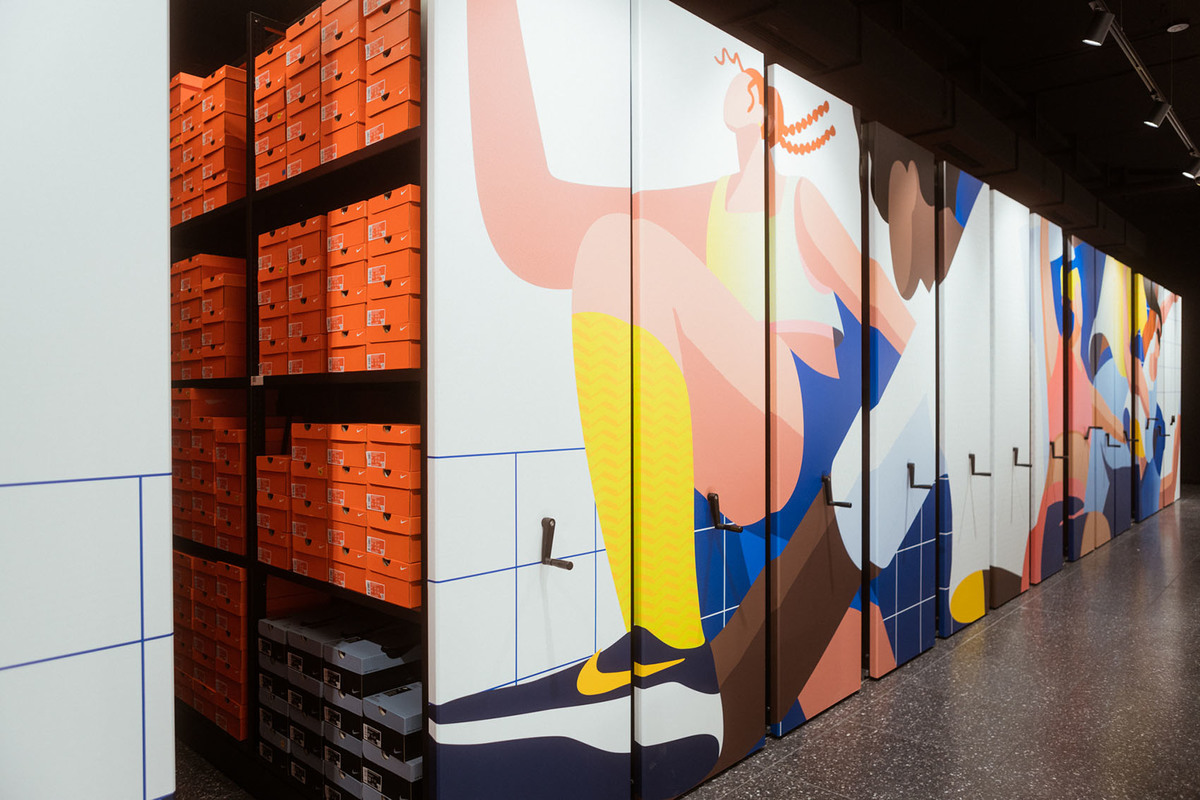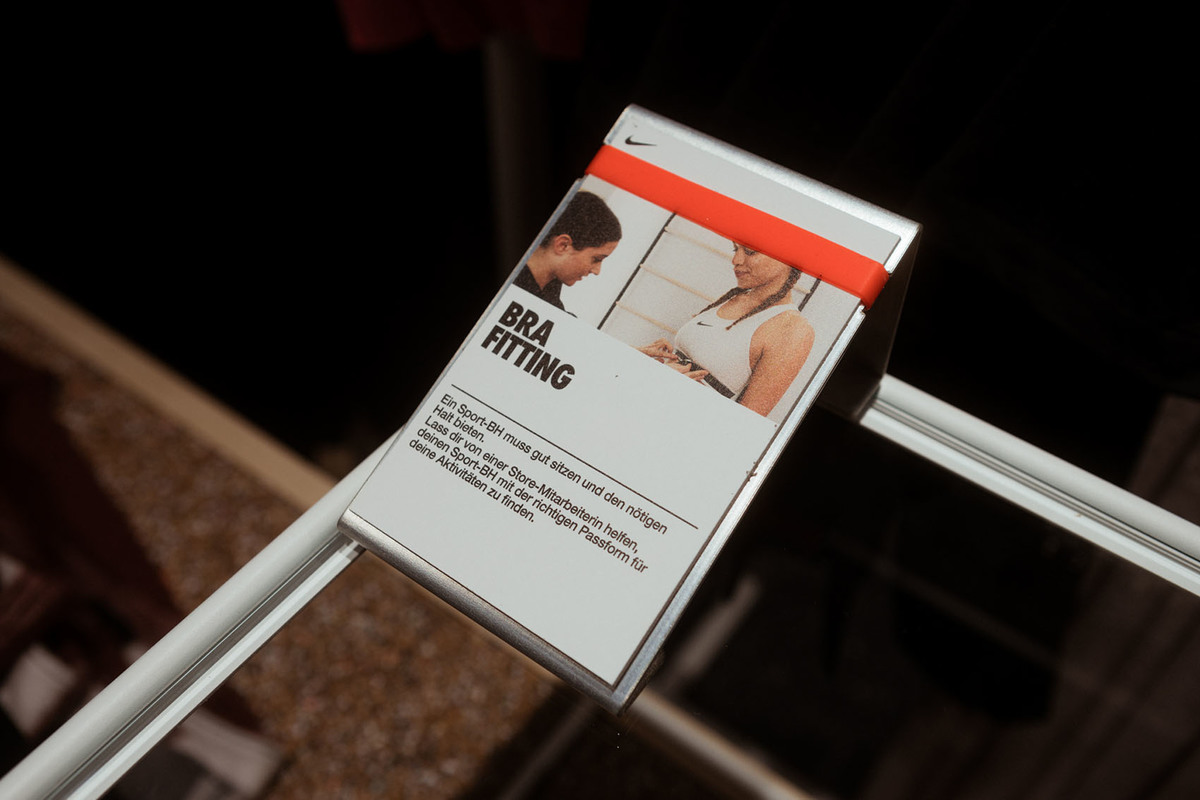 Nike by Steglitz - The New Meeting Place For The Fitness Community in Berlin
Designed with HER in mind.
The Nike Live Concept is designed to deepen relationships with Nike Members and enable 1:1 connections by offering easily accessible digital services and direct access to the local fitness community. On almost 900 square meters, Nike by Steglitz provides products for women, men, and children, focusing on running, training, and yoga.
Nike's goal is to get more people involved in sport and exercise - NTC Dance Sessions and Community Runs led by Nike trainers help members to make sport a daily routine. The Nike Live concept was also one of the first places to test Nike Grind and leftover material throughout the store - used in mannequins, hangers, floors, and the Sneaker Bar Service area.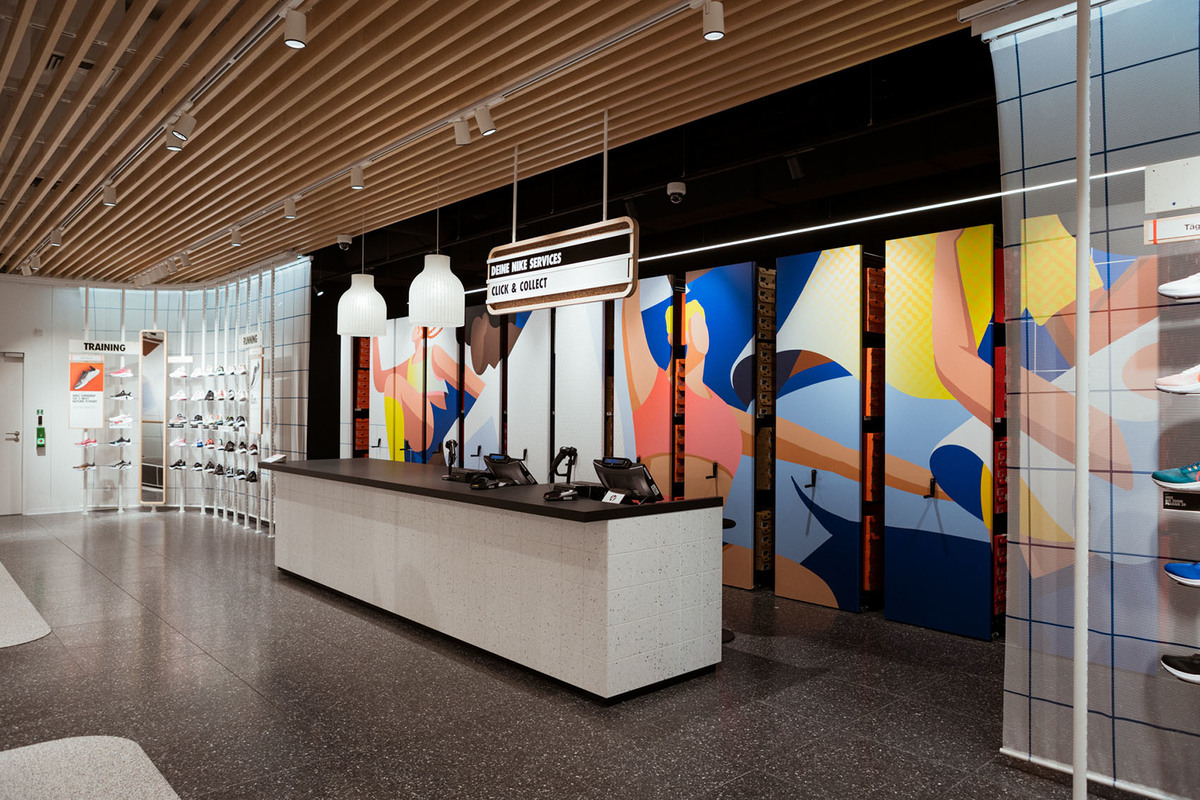 Designed with HER in mind
Nike by Steglitz is a place that aims to serve all women in Berlin with services specially tailored to "YOU."
From the store layout to the product offering, Nike by Steglitz has been designed with a particular focus on the needs of women to cater to all customers.
In the Nike by Steglitz Store, customers can use the Nike Bra Fit service, which helps to match their body type with the right bra size and style. The circumference and strap can be precisely determined by a Nike employee or with instructions for your own measurement.
Address
Schloßstraße 11-12
12163 Berlin, Germany