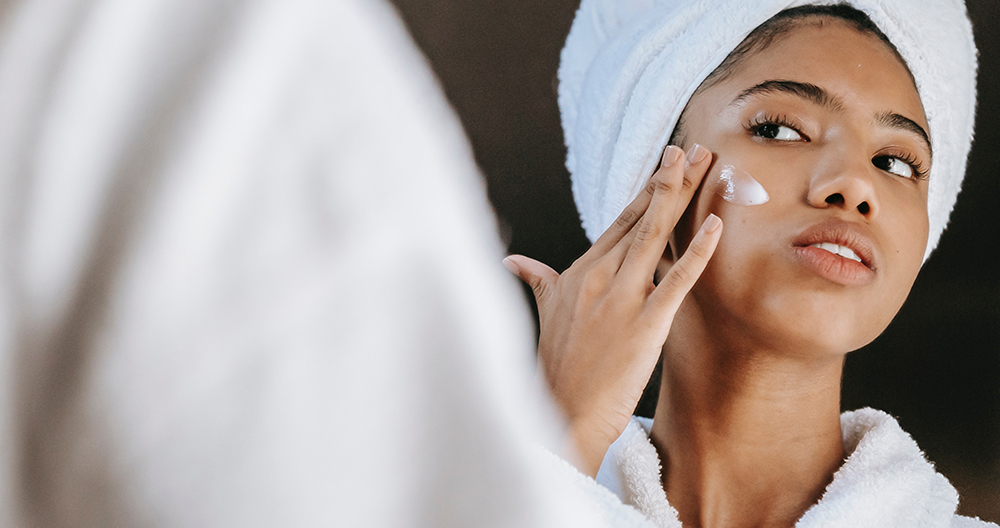 A New Skincare Line For Darker Skin Tones
We all need protection from the sun
Game, Set, Match to acing skincare.
A new skincare line is coming our way with a focus placed on protecting darker skin tones from the sun.
The new line named Kinló has been created by tennis champion Naomi Osaka with the brands name paying homage to Osaka's Haitian and Japanese roots.
I'm very excited to announce that I'll be launching @kinloskin ,a new brand of skincare products developed to protect and rejuvenate melanated skin tones. I hope these products can help a lot of people and potentially save lives. More coming this Fall : https://t.co/iG1v54RBuJ

— NaomiOsaka大坂なおみ (@naomiosaka) April 27, 2021
Placing importance on protecting skin with more melanin, Osaka aims to fulfill the oft-neglected market of POC targeted sun care.
Naomi believes that awareness needs to be brought to this matter saying "...even if you have melanin, you need to take care of your skin, and I am passionate about that."
Her new line will feature a range of products such as SPF 40 face lotion with blue light protection, SPF 50 face lotion for outdoors, an eye cream, body spray and lip balm.
Excited to announce KINLÒ, a new functional skincare brand formulated specifically for people with melanated skin tones created by @naomiosaka!

For more information, visit: https://t.co/0sMz0pdcqX#KINLOSKIN #STAYGOLDEN pic.twitter.com/GP83OmPvX0

— KINLÒ (@kinloskin) April 27, 2021
The whole range is priced under $20 USD and will be launching in Fall 2021.
Next up, The Best Refillable Beauty Products