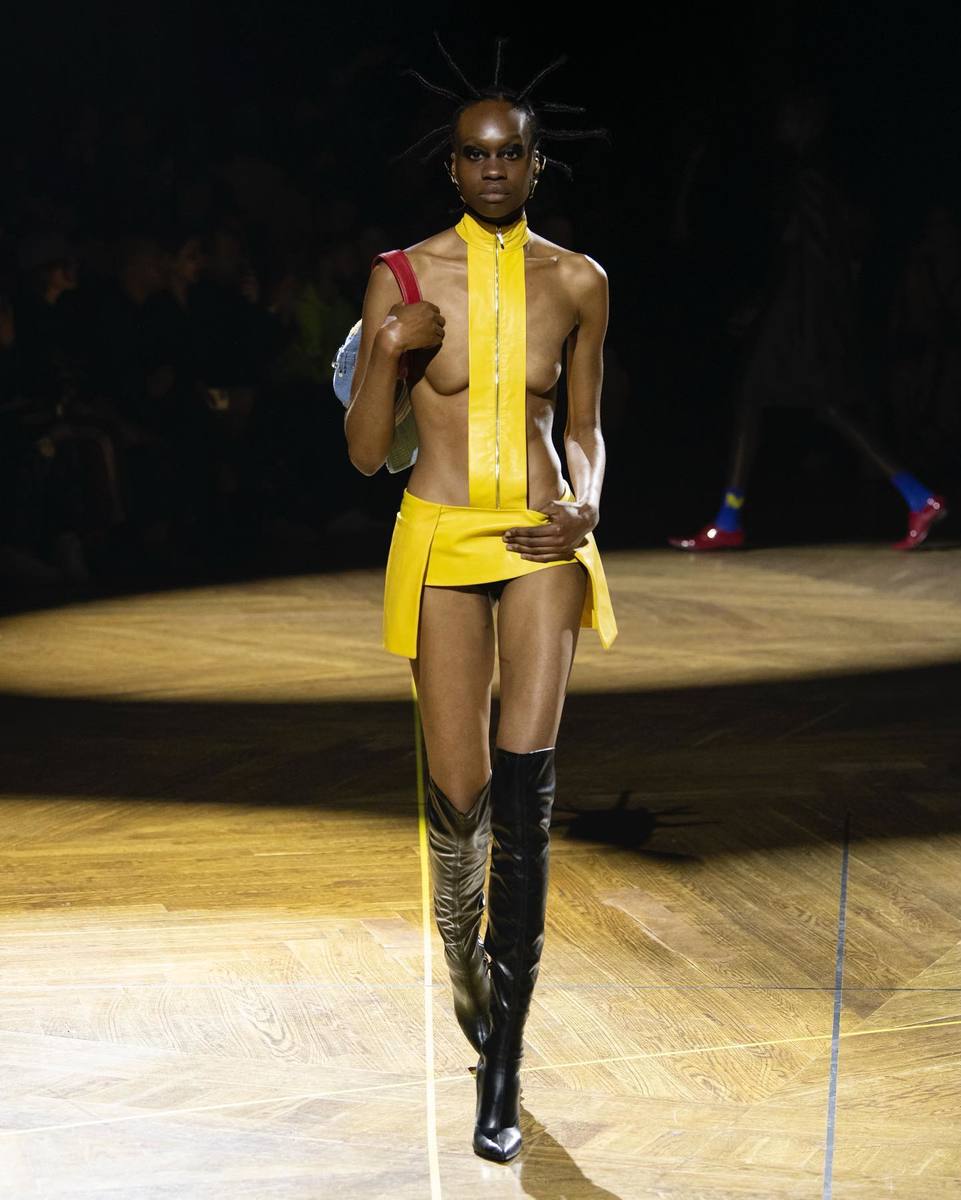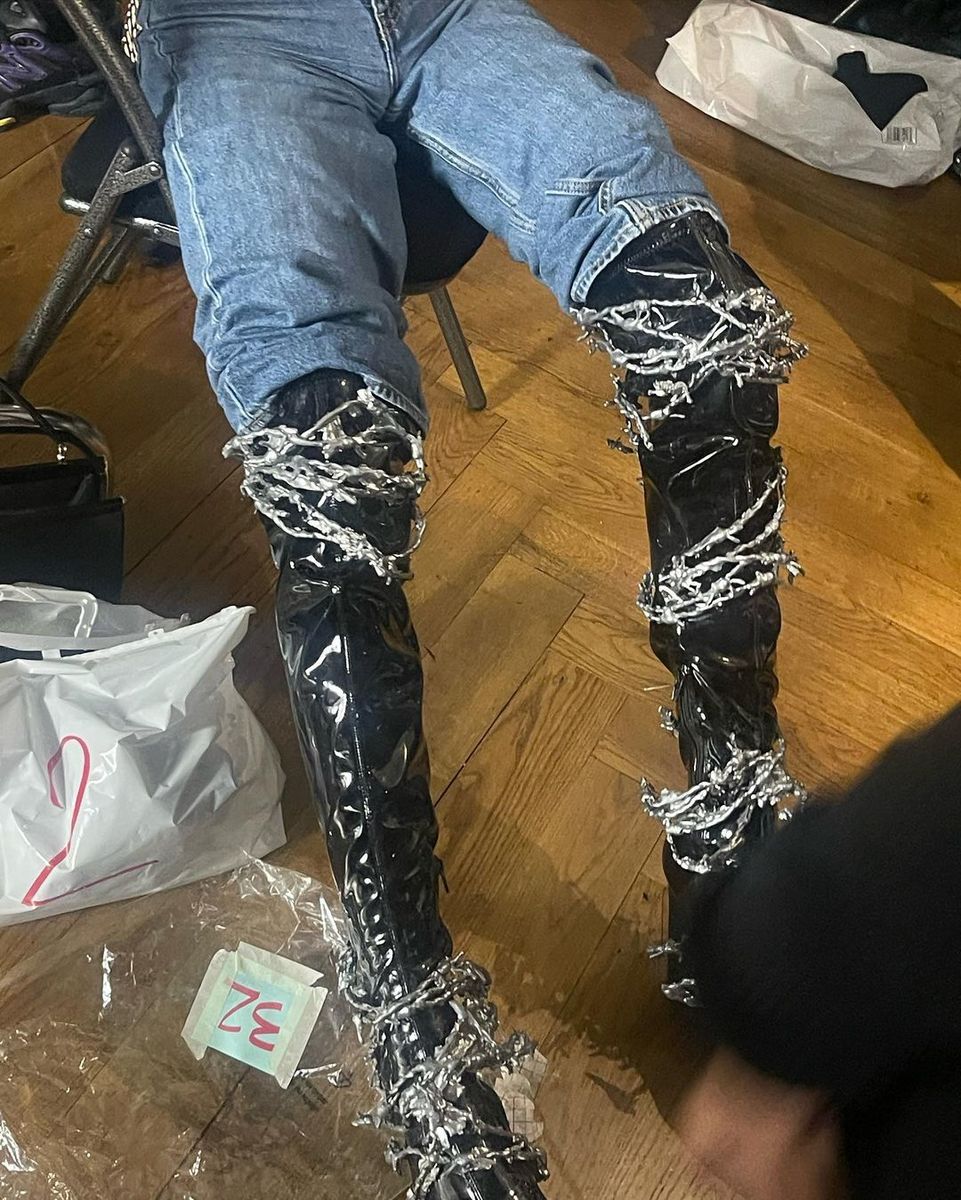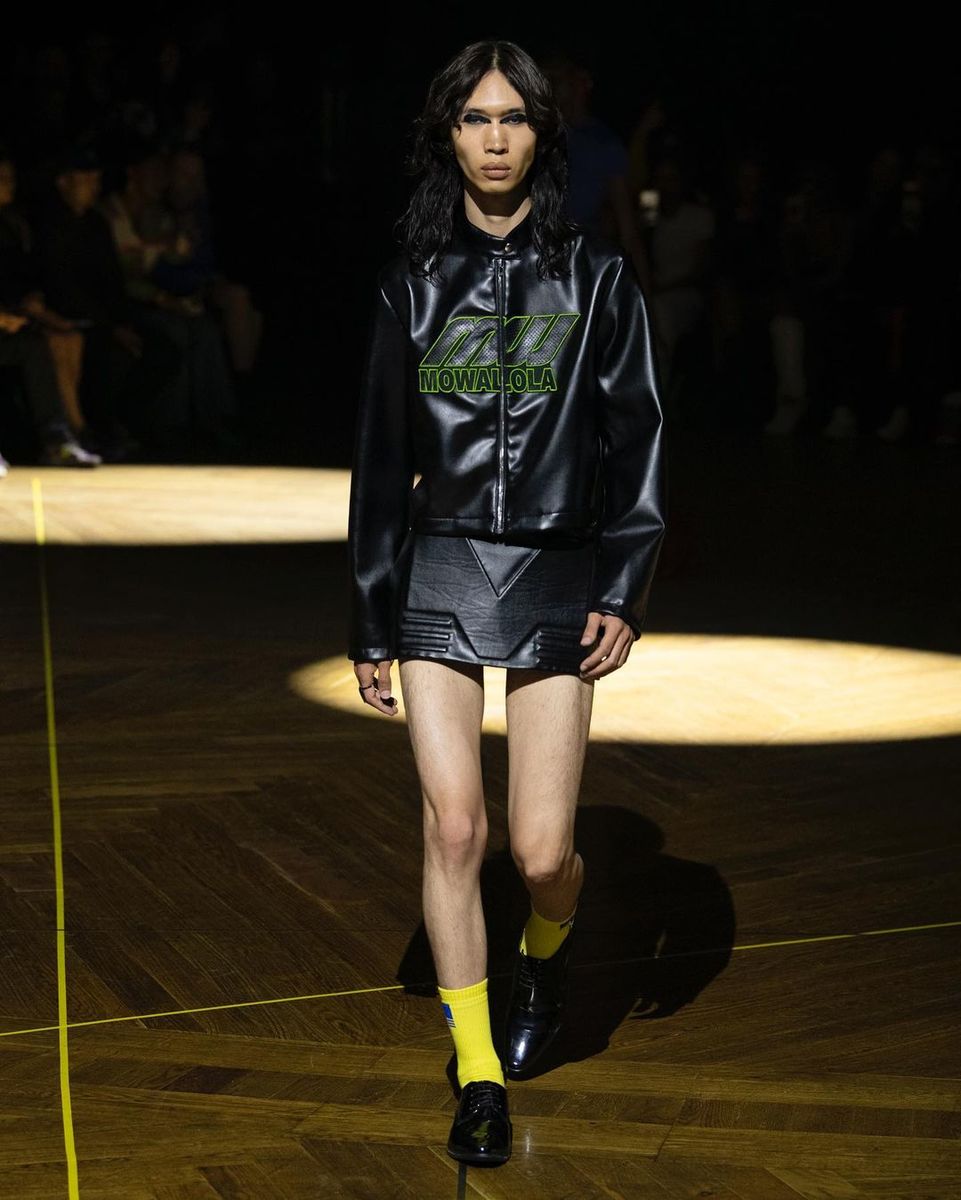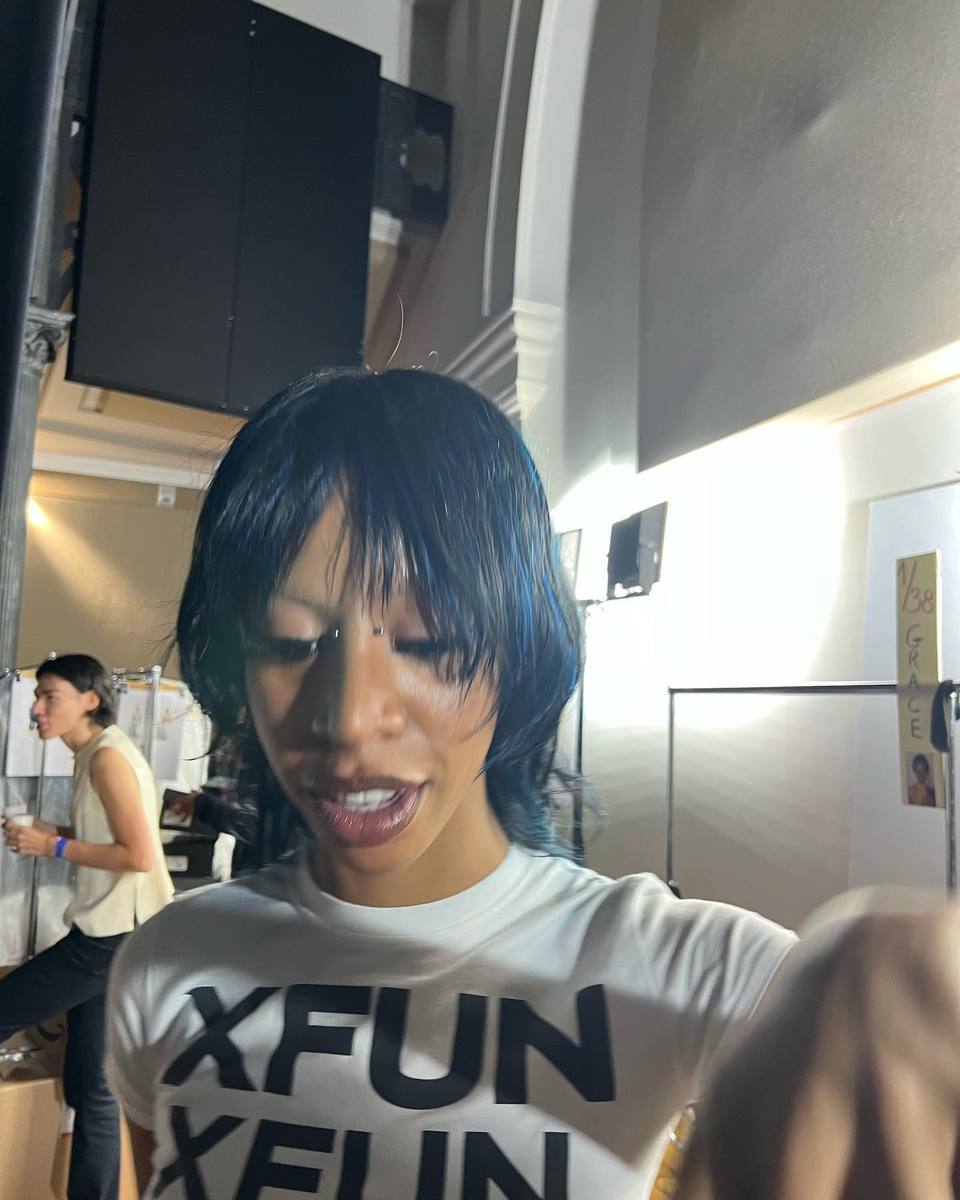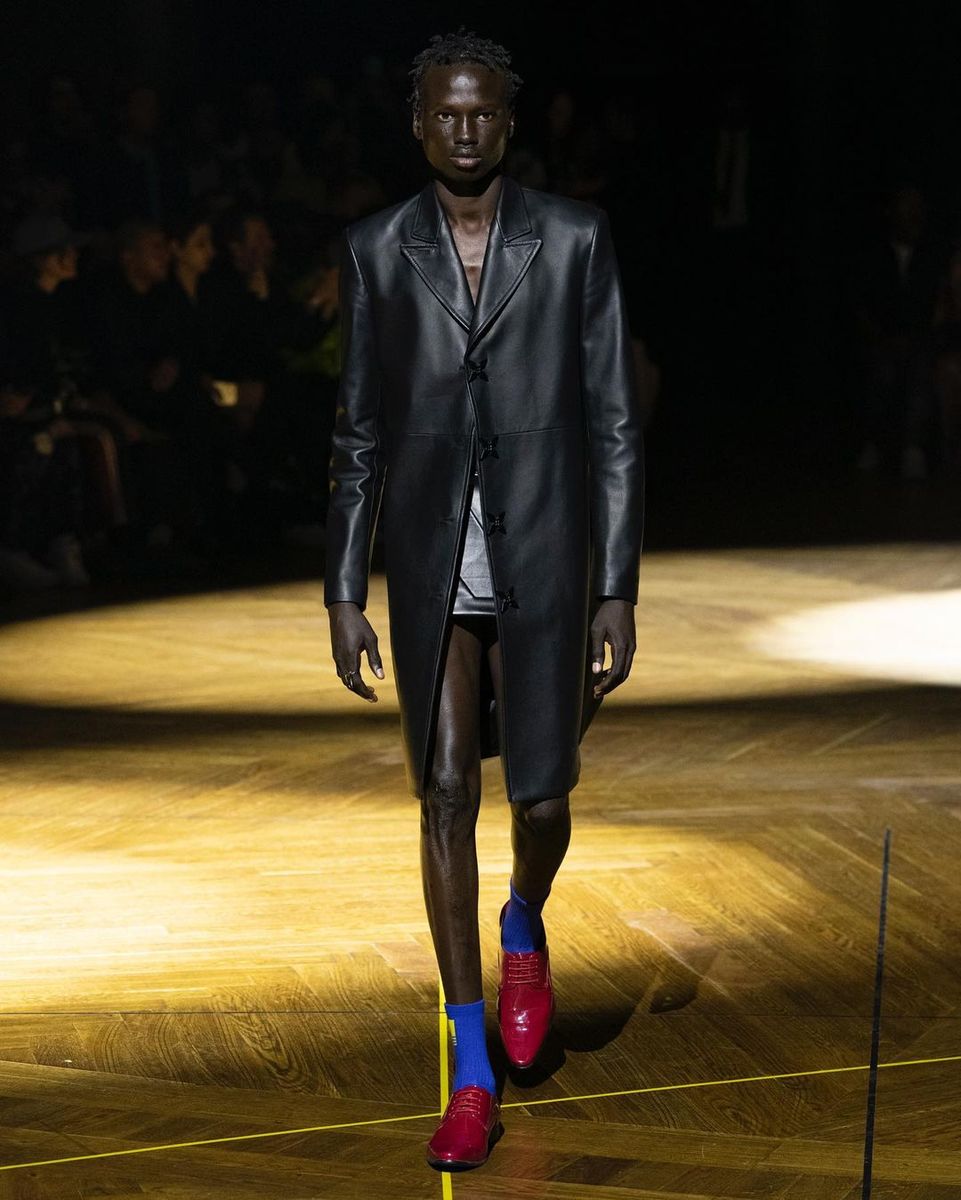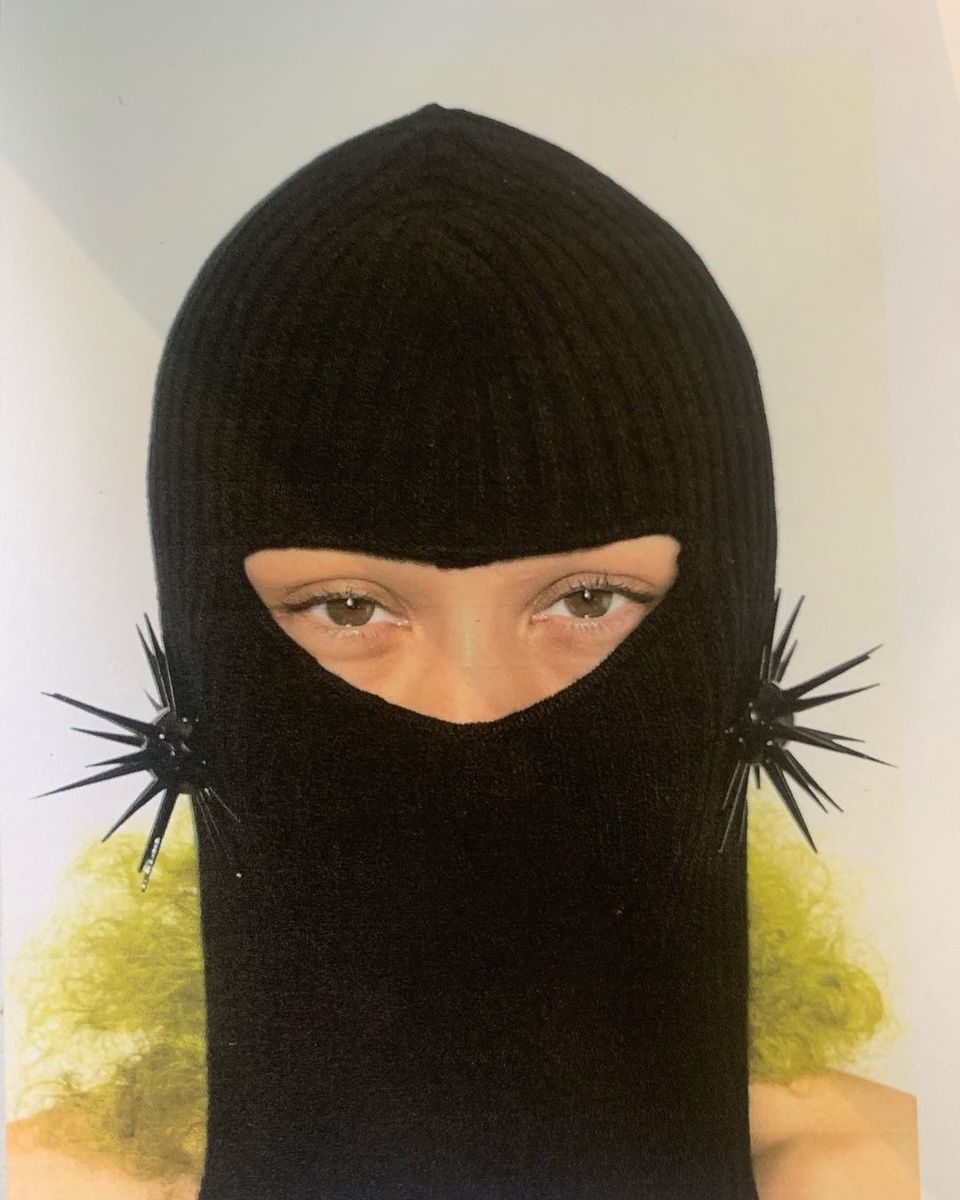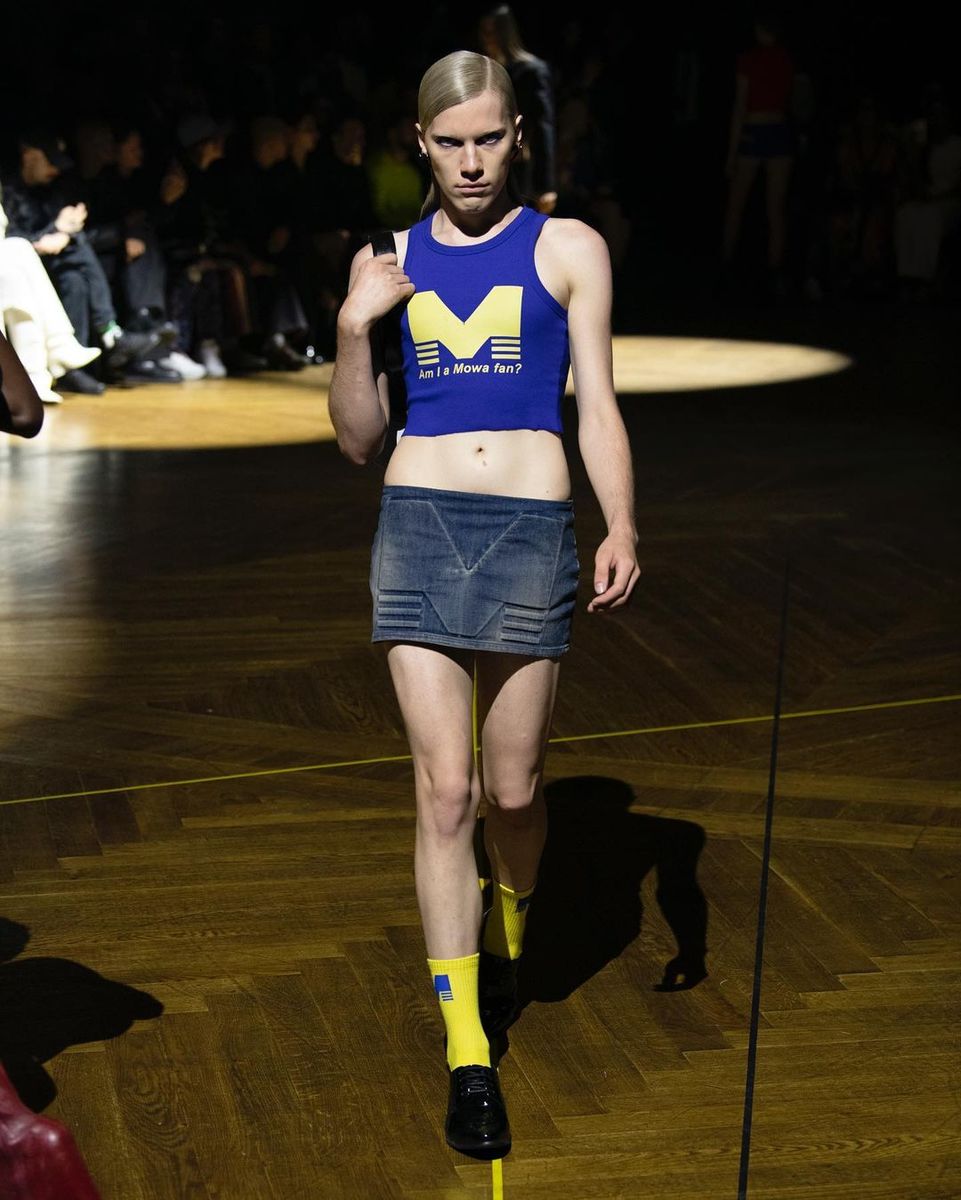 Mowalola Returns From Hiatus With A Criminal-Inspired Collection
The UK-based designer introduces a collaboration with New Balance.
Mowalola Ogunlesi presented a criminal-themed spring 2023 collection during Paris Fashion Week menswear, a return to the runway for the London-based designer. The collection, titled "Burglar Wear," draws on themes of greed and deception and reinterprets classic criminal clothing. The designer's collaboration with New Balance debuted in the collection, the first pairing of the labels.
The collection's garments deconstruct many forms of criminals, ranging from pastors to white-collar bankers to internet scammers. A pinstriped suit is cut into a low-waisted mini skirt and matching cape, subverting Wall Street fashion. Ogunlesi redesigns religious wear in black leather and places crucifixes on rosary-clutching parts of the body. Balaclavas, perhaps the most stereotypical crime-associated attire, reference BDSM through leather peepholes and bounding ties.
A palette of primary colors and a recurring Batman-type pattern mixes the motifs of comic book villains with the motifs of real-life villains. There is also a nod to early-2000s style with low-rise pants, miniskirts, baby tees, and Regina George-approved circular chest cutouts.
The New Balance collaboration continues the Y2K nostalgia, updating the 90/60 silhouette from that era. The sneaker features a black base color with two combinations of accents, one with purple and yellow and the other with teal and pink. An exaggerated midsole adds another Mowalola touch to the shoe.
"Burglar Wear" comes three years after Ogunlesi's last collection. During this time, she worked as fashion director of Gap and Yeezy, staying in the role for one year. Ogunlesi credits working with Kanye West as the force for her confidence and individual voice as a designer.
The Mowalola and New Balance collaboration will launch in Fall 2022.
Up Next, Kim Kardashian Credits Kanye West For Conceptualizing Her Skincare Line