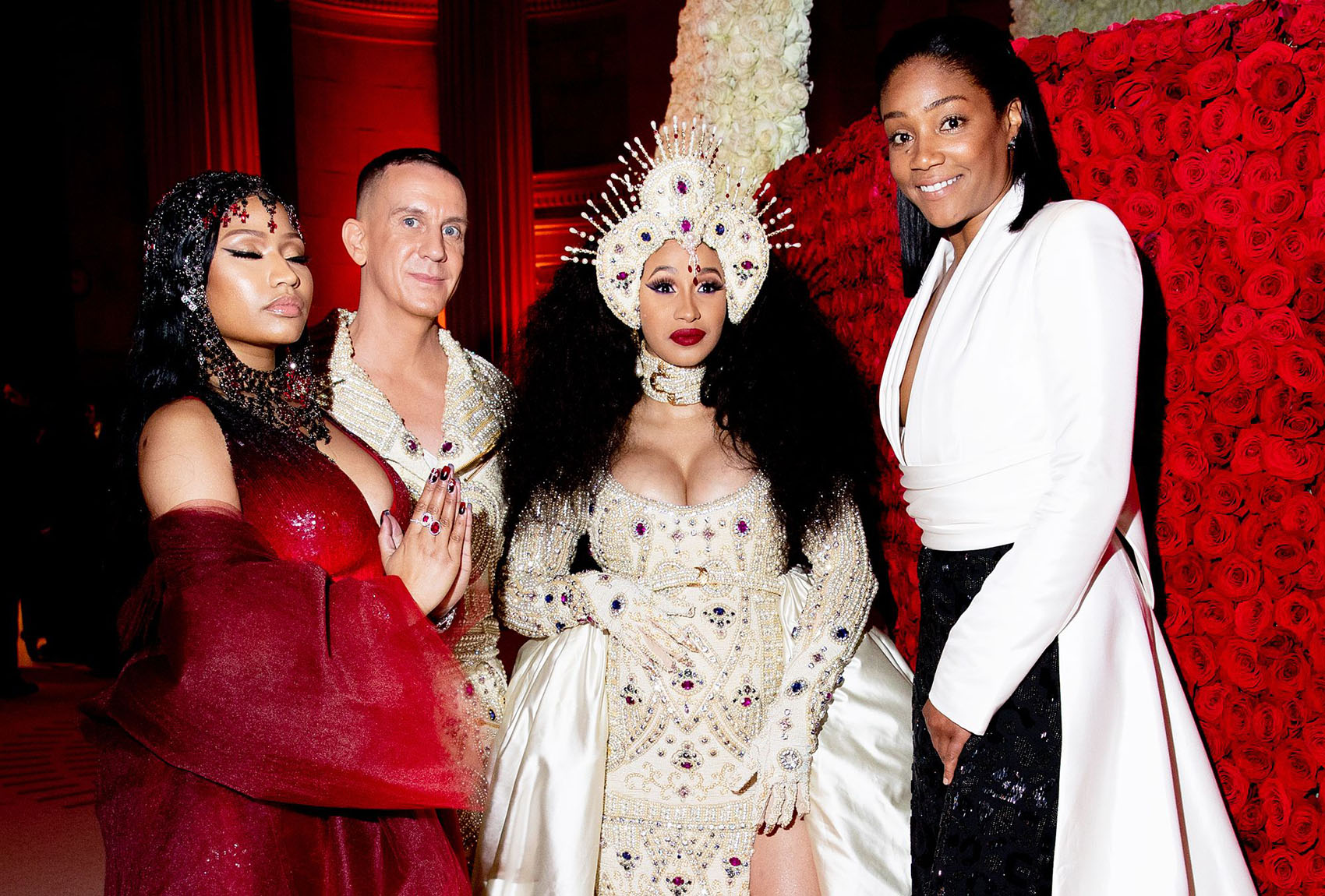 More Drama Between Nicki Minaj And Cardi B
Nicki shades Cardi B on Joe Budden podcast.
A day after arguing with Joe Budden on her radio show Queen Radio, Nicki Minaj went on his podcast the Joe Budden Podcast to solve the issues between them two. Whilst doing that she might have taken some shots at fellow rapper Cardi B.
Minaj points fingers at media personalities like Joe Budden and DJ Akademiks for instigating drama, like the incident on MotorSports and accuses them of spreading lies to tear her down.
"When you're insecure you tell lies—you tell lies because you don't want others to shine based on their talents sometimes," she says on Budden's podcast.
"So I am going to tell the real deal. I always have receipts to prove what I'm gonna say. Always, and that will never change. My point is there were a lot of people who I never said anything bad about who I thought I was cool with that jumped on the hate train. When you say a thing like, 'We're passed it.' Yes, I'm passed it. Praise be to God."
Nicki also states that she only relied on her talent in the beginning of her career and was still able to succeed.
"I still had to go through these things because of people like you who made a sport out of tearing down a young, black woman who's done nothing but come in this game with an authentic come-up, writing raps, and doing what the fuckin' was really necessary. No Instagram, no reality shows, no sucking DJs' dicks."
The majority of the podcast listeners were convinced that the last part was a dig at Cardi B who came to fame by appearing on the Reality show Love & Hip Hop: New York (VH1) and having a big social media following.
But Nicky wasn't done throwing shade yet.
"I would feel so fucking crazy if I had No. 1s and Grammys and ain't on nobody's top 50 list," she says on the podcast when talking about her status in the music industry. Minaj tells Budden that even though she is lacking some awards, she is still considered one of the greatest rappers unlike other unnamed artists.
Nicki's fellow rapper Cardi B who people believe she is throwing shade at has multiple No.1 singles, a No.1 album and even got a Grammy for best Best Rap Album with Invasion of Privacy. Cardi B wasn't listed on Ebro Darden's list of the top 50 rappers of all time however, whereas Nicki was positioned at No. 33.
The drama between Nicki Minaj and Cardi B was fueled after Cardi posted a list of the world's top-performing albums (including her album Invasion of Privacy) shortly after the podcast came out.
She captioned the post with: "Only list I give a fuck about."
Next up, Liam Hemsworth Breaks His Silence On His Split With Miley Cyrus