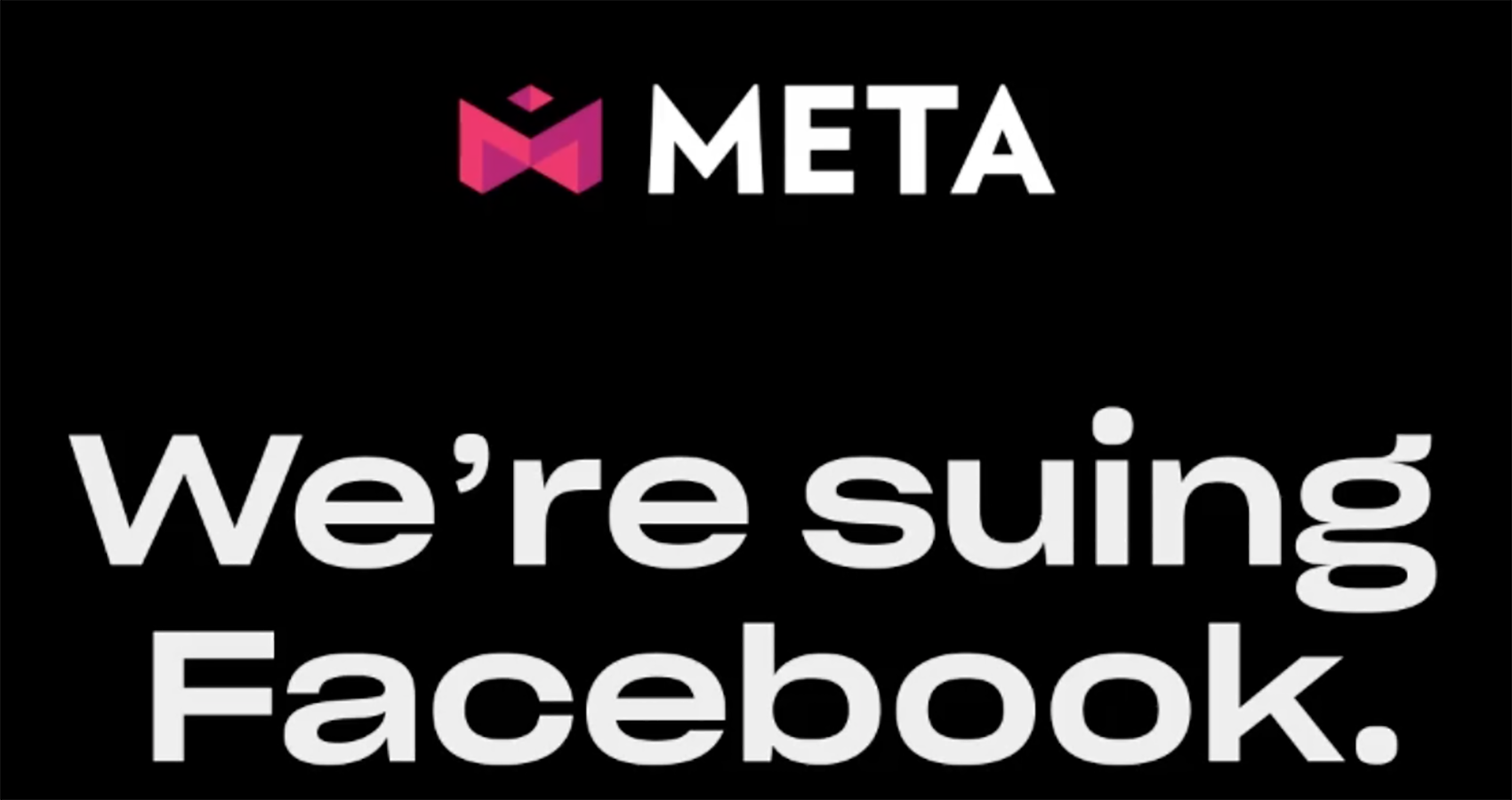 META Sues Facebook And Instagram Parent Company, Meta
The art immersion company wants their name back.
Meta, the parent company of Facebook and Instagram is being sued for trademark infringement by the immersive art company META.
In a statement posted to their website, META addressed the infringement that Meta explained that Facebook had seized their trademark and name October 28, 2021. According to the statement META had been building their name for over 12 years.
META was founded in 2010 by Justin Bolognino. According to its website META is a live "multi-sensory" experience encompassing "technology, design, music, and storytelling."
"We were as surprised as you were. Amid the challenges of the pandemic and its impact on the experiential space, we were putting the finishing touches on our new initiative, UNREALITY. Then, one of the most powerful companies in the world took our identity without notice," wrote META.
META had been in negotiations with Facebook for eight months. The art immersion company felt there was no choice but to take legal action.
"The lawsuit alleges that Facebook infringed META's federally registered trademarks and common law trademark rights, and engaged in egregious acts of unfair competition," read the statement from META.
The lawsuit also alleges that a Facebook executive attended a META immersion experience in 2017. The suit quotes the executive in calling the event "AMAZING" and "spectacular" in writing to Bolognino and suggesting that META and Facebook partner in the future.
Now, META is alleging that Meta is creating immersive experiences at the same venues and events as well as working with the same companies.
"This case is about Facebook taking accountability for its actions and committing to move forward ethically and equitably in the revolutionary industry that we have all, together, created," finished META. "This will be an arduous journey, and we appreciate your support."
META signed the letter with Bolognino and Nick Sciorra's names along with the hashtag #therealmeta.