Megan Thee Stallion Drops A Fire Make-up Kit With Revlon
Did someone say hot girl summer?
Megan thee Stallion has released an exclusive new make-up collection with Revlon-just in time for hot girl summer.
Last year, the rapper teamed up with Revlon as their global ambassador- creating her own silver cut-crease look for her campaign.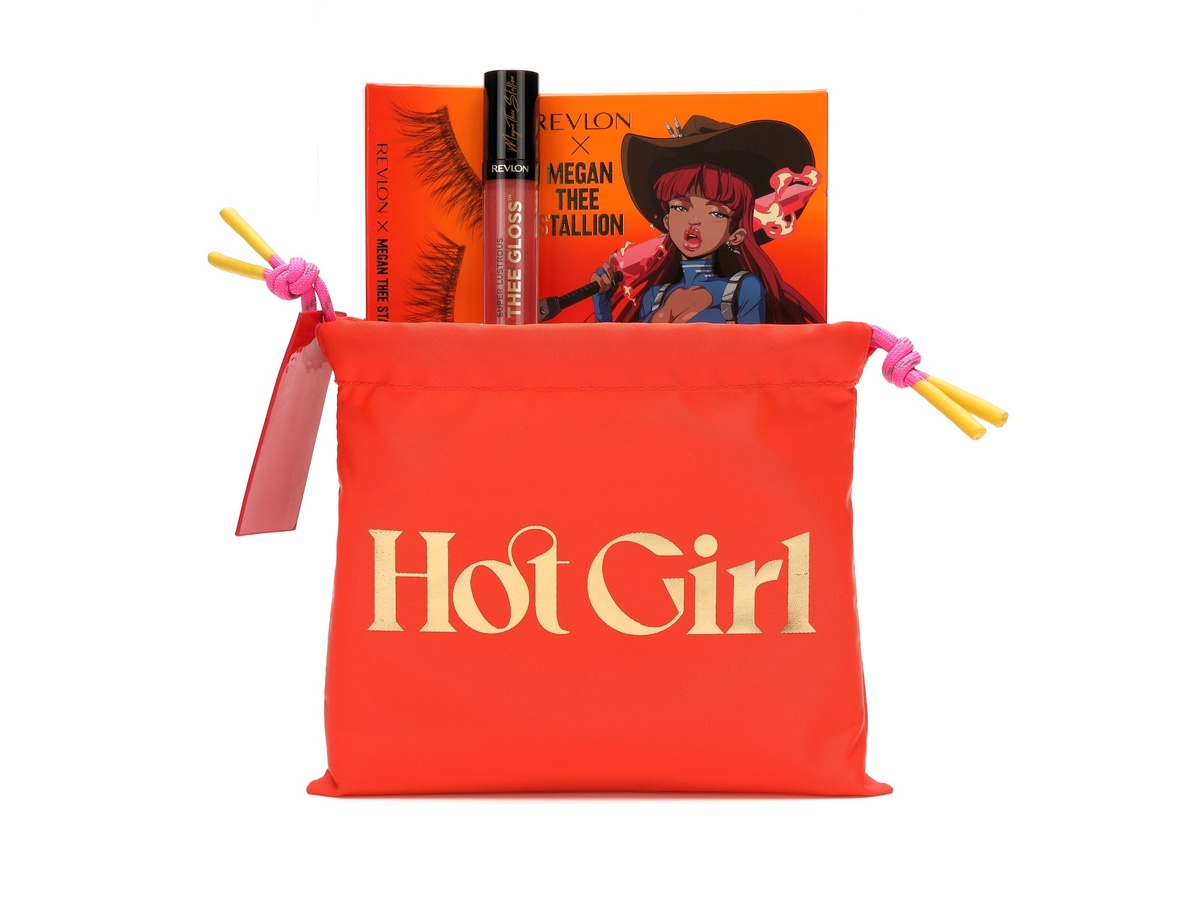 Named the Hot Girl Summer Sunset, the range features a ten-pan eye and face palette with a range shimmery bronze and purple shades created by the rapper herself, a pair of wispy false lashes, a shiny pink lip-gloss, and a "hot girl" makeup bag in red and orange- all sold together for $40 USD.
Revlon will only be releasing 450 sets of the collection via a StockX drop, so if you want to get your hands on one, you better be quick.
In an interview with Allure last year, Megan shared her excitement about the partnership with Revlon. "I've loved Revlon products since I was a kid, and the company has a history that's real close to my heart," she said. "To have the opportunity to be that role model and to champion real diversity is something that's real special to me."
In 1970, Revlon was the first American cosmetics company to feature a black model, Naomi Sims, in its campaign. The brand launched a collection specifically for women of color in 1975, modeled by Iman.
"The whole concept of this campaign fits so well with the Hot Girl lifestyle; having fun, being confident, living your truth, and, most important, living boldly," said Megan.
Revlon X Megan Thee Stallion Hot Girl Summer Sunset collection is now available here.
Up Next in beauty: Pat McGrath Has a Brand-New Palette in The Works