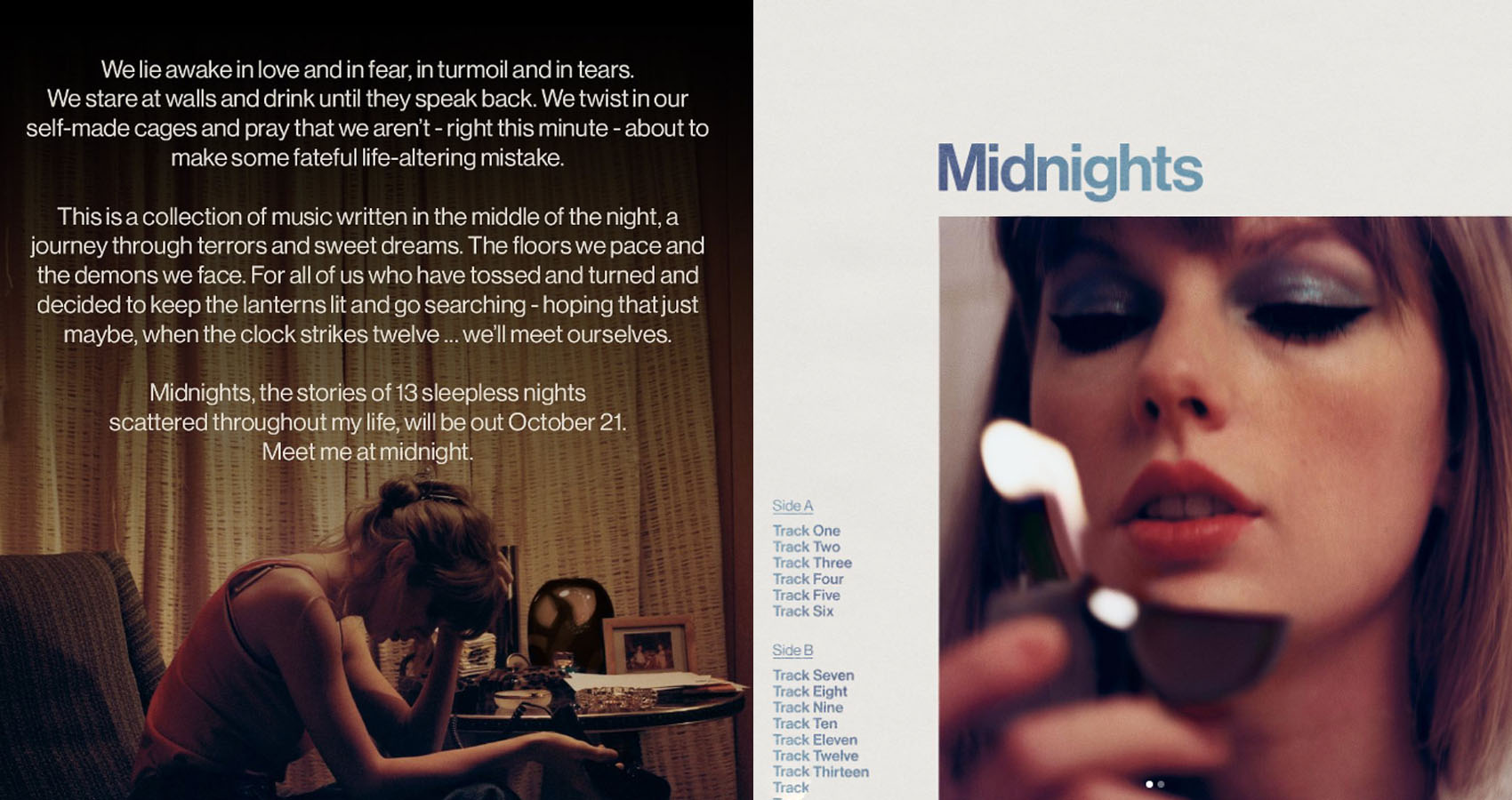 Taylor Swift Has Announced The Release Of A Brand-New Album, Midnight.
Excited is an understatement.
For all my fellow Swifties, I think it can be agreed upon that this is the moment we have all been waiting for. Taylor Swift releasing a brand-new album, when all we were expecting was re-recordings.
And what better way to announce it than after accepting a reward for Video of the Year at the VMA's? Yup, after accepting her award for 'All Too Well: The Short Film' Swift revealed her new album would be released October 21. Get out your calendars and make a note of that right now.
In her Instagram post which later revealed the name of the album, 'Midnights', Swift stated that this album includes 'the stories of 13 sleepless nights scattered throughout her life', 'a journey of terrors and sweet dreams'. Who doesn't want an album for that?
I think we can all expect to cry and scream at the top of our lungs to this new album, because let's be honest there is not one song this woman has released that hasn't been a hit. Taylor's music is always iconic.
As we all wait in anticipation for this album, we will have to settle for purchasing it in advance on her website.
One question is left, will there finally be a world tour alongside 'Midnights'? I guess we can't be too greedy, but let's all just keep our fingers crossed for now.

Up Next, Björk Is Launching Her First Podcast: Sonic Symbolism