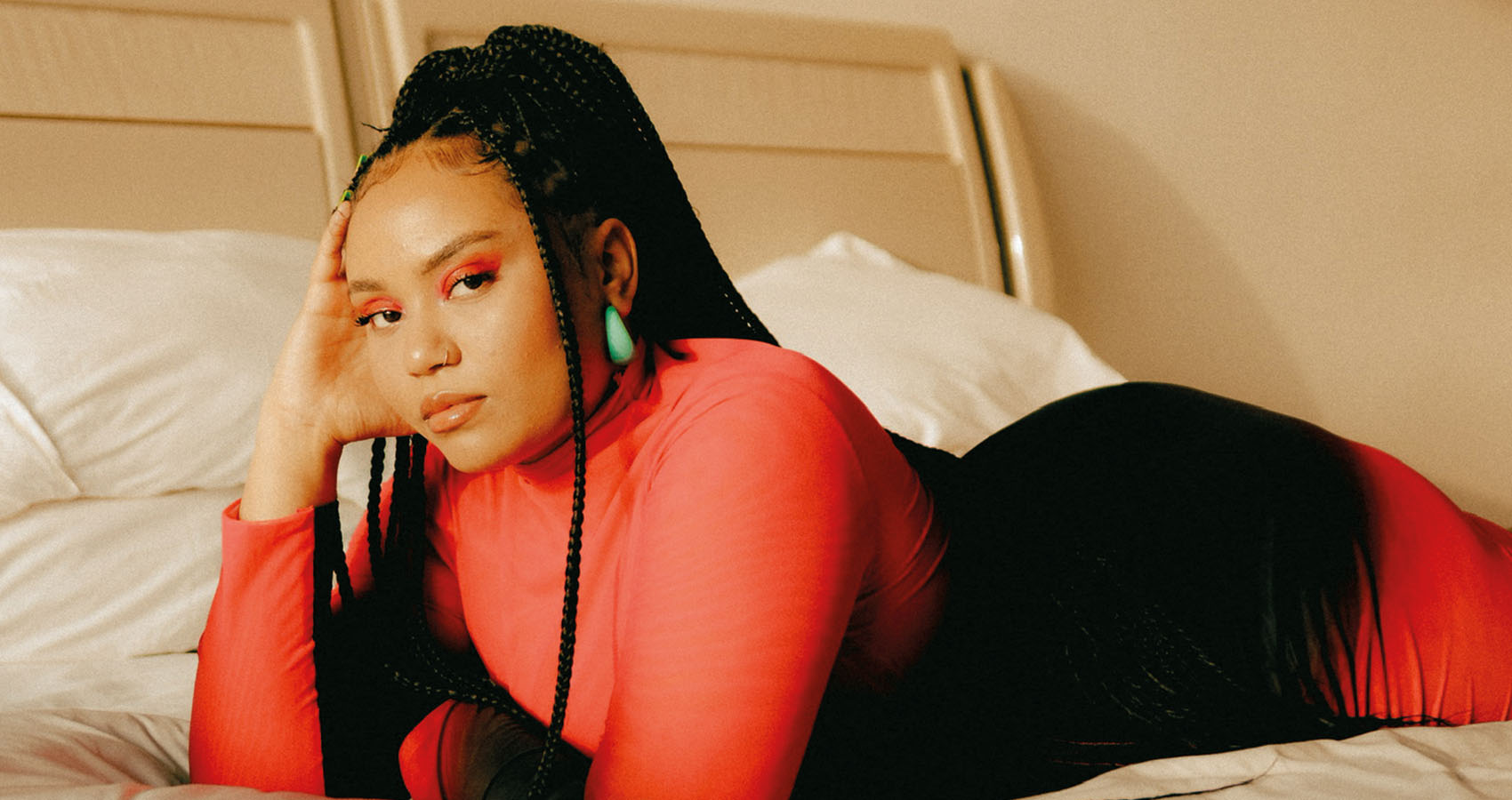 Making Moves with Moliy: How She Manifested Her Own Greatness
We catch up with the Sad Girlz Luv Money songstress on empowerment, the evolution of her sound, and more.
After unapologetically gracing the music scene in 2020, Ghanaian singer Moliy continues to solidify herself as one of the most unique and exciting singers in the game right now. With beautifully crafted melodies, unshakeable rhythms, and distinctly dreamy vocals, Moliy is slowly but surely synonymizing herself with the Afro-fusion genre. And we couldn't be more obsessed.
Born and raised in Ghana, Moliy moved to the US for school in 2017, before returning to Ghana in late 2019 to continue to nourish her talent for music. As the world was put on pause a few months later during the beginning of the COVID-19 pandemic, Moliy was laying the foundations for her hard launch into the industry.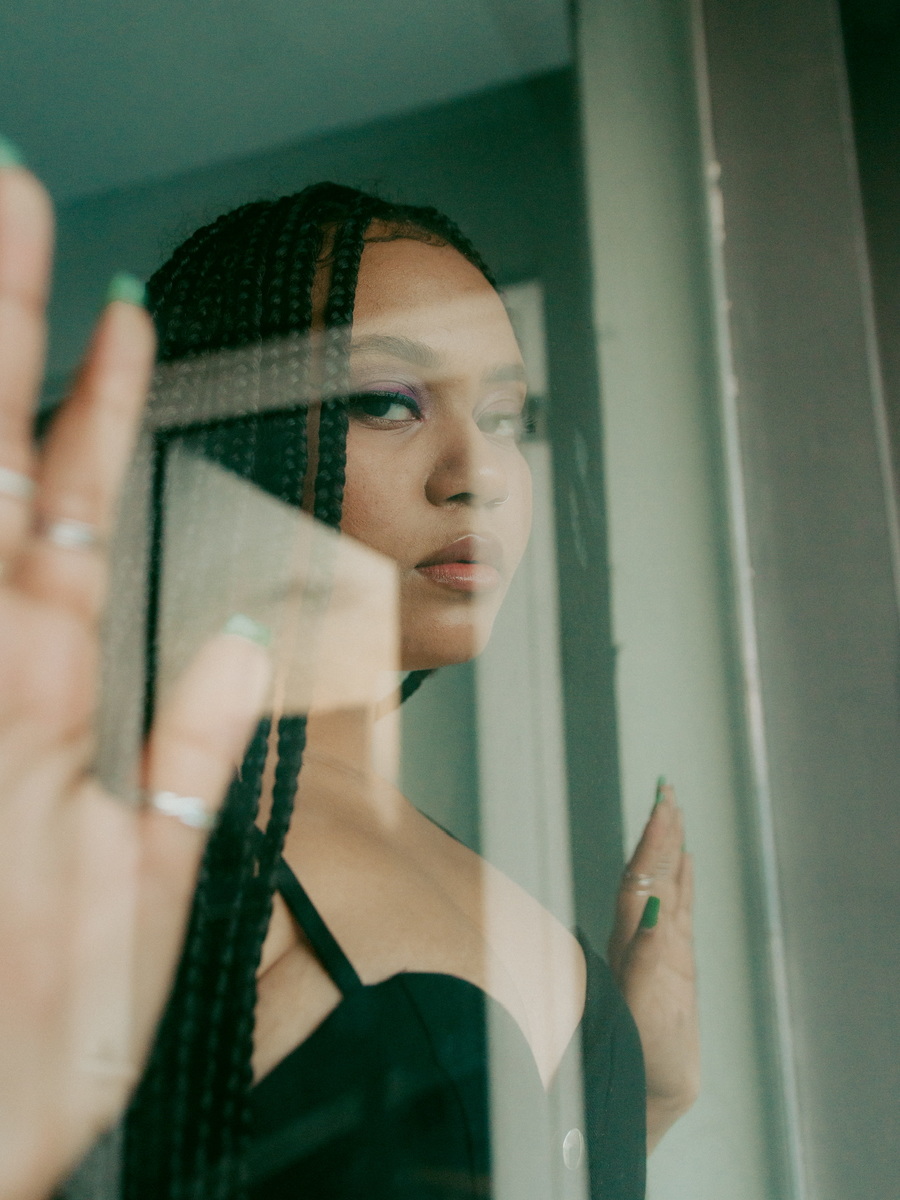 Tackling themes like love, sex, liberation, and growth, Moliy's rare and undeniable talent for creating palpable energies through her music led to one of the biggest collabs of 2021. Her electric alliance with fellow Ghanaian singer Amaarae on the hit 'Sad Girlz Luv Money,' later joined by an ethereal Kali Uchis remix, earned the top spot on the Most Shazamed Songs chart in 2021, and reached #80 on the US Billboard Hot 100. (If you haven't heard this track, where have you been and what have you been doing? Like, for real?)
After dropping her third project 'Honey Doom' last October, Moliy continues to let us know she's one to watch, and embodies the true definition of trusting and believing in your own craft to attract what is meant for you. We caught up with the creative for a lil exploration into her world…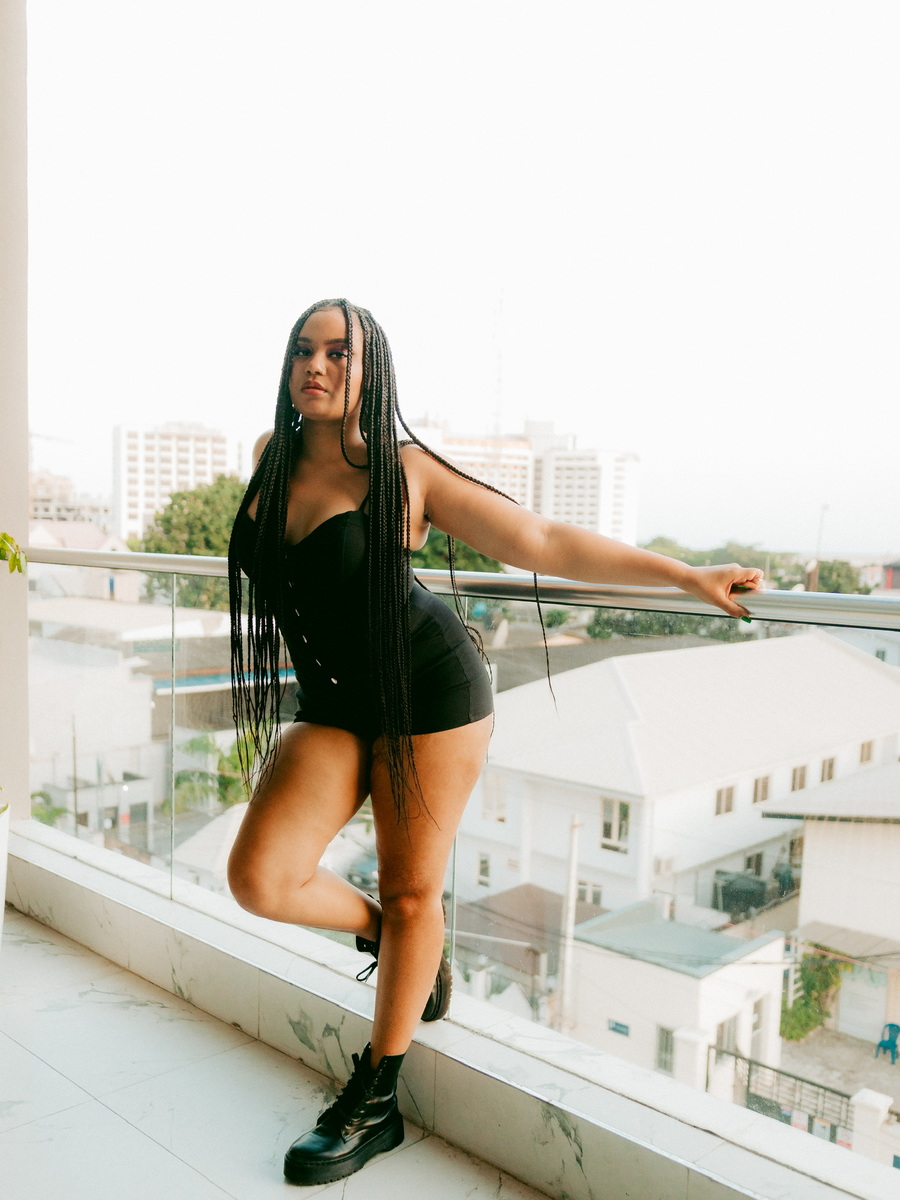 Looking through your Insta you have a distinctly vibrant and unique style. What influences your personal style and how would you define it?
My style is a fine balance between pop star and girl next door. I love bright colors, showing off my figure and really just going off how I'm feeling at any given moment. That means being outgoing and adventurous, showing some extra skin on some days, and sometimes quite the opposite and more like a tomboy or more comfortable.
I like to stay true to who the younger version of me would be inspired by. Younger me was very shy, uncomfortable in her skin and conservative. So I dress the way I do now to say she didn't have to be and embody parts of me that she felt she had to hide away. Like my Fupa.
You probably get this a lot, but I think it's always really interesting to hear - What do your artistic processes look like? How do you overcome creative blocks?
As a songwriter, ideas usually come to me at random moments. Could be a song title, or a melody, or a top liner. So when I'm in the mood to create I have voice notes to pull from. I also get inspired from the instrumentals I hear during a session. It usually starts with me freestyling melodies. I pick my favorites or what I feel fits the vibe then fill in the words.
As for creative blocks, I've turned a blind eye to the existence of such a thing. Creatives aren't machines and we all need to experience life to be inspired. So If you feel like nothing new and original is being created, I say it's time be intentional about making new experiences in your life and be present.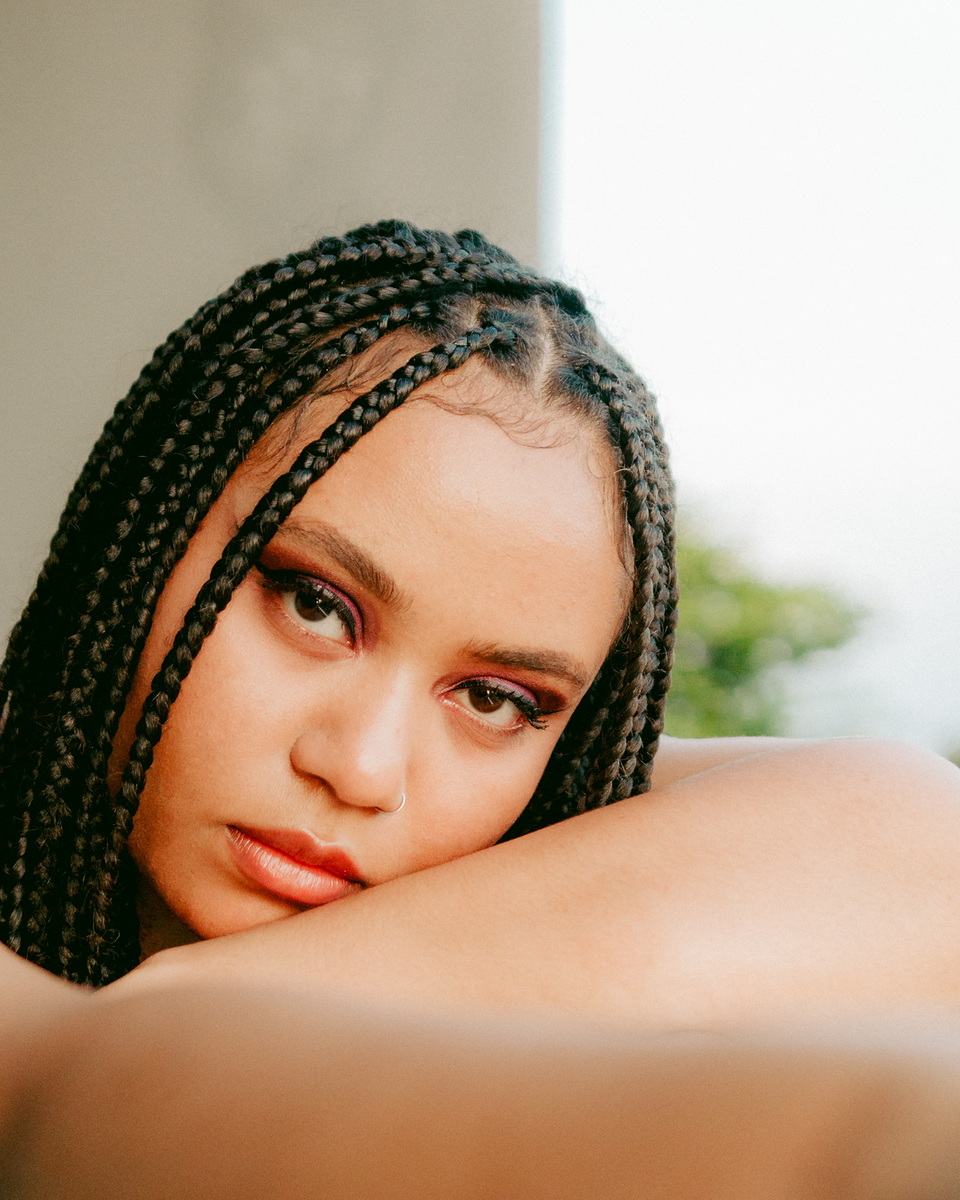 Sad Girlz Luv Money is genuinely one of my all-time favorite songs EVER – both the remix and the OG track. Your hook is infectious! Did you expect it to blow the way it did?
Thank you, it's one my favorites too! Writing that song was very empowering for me. So I knew it would be empowering for everyone else too. I mean who wouldn't want to sing 'I'm gonna get paid' or ' I really like to party'. I think deep down I knew it would go far but maybe not the extent of which it would. I had no clue it would get me my first major collab with Kali Uchis.
How do you think your sound has evolved from your debut EP Wondergirl to your latest project Honey Doom?
My sound has evolved because I've evolved, mentally and spiritually. Wondergirl was testing the waters, saying 'Hey y'all, I'm here! Just a baby girl from Ghana and I want you to know I exist'. It was my introduction to the world of music.
With Honeydoom, I showed the world how versatile I can be, how my sound is ever expanding and you can't really put me in a box. That I'm an artist who can express music in a way that defines the times we're in.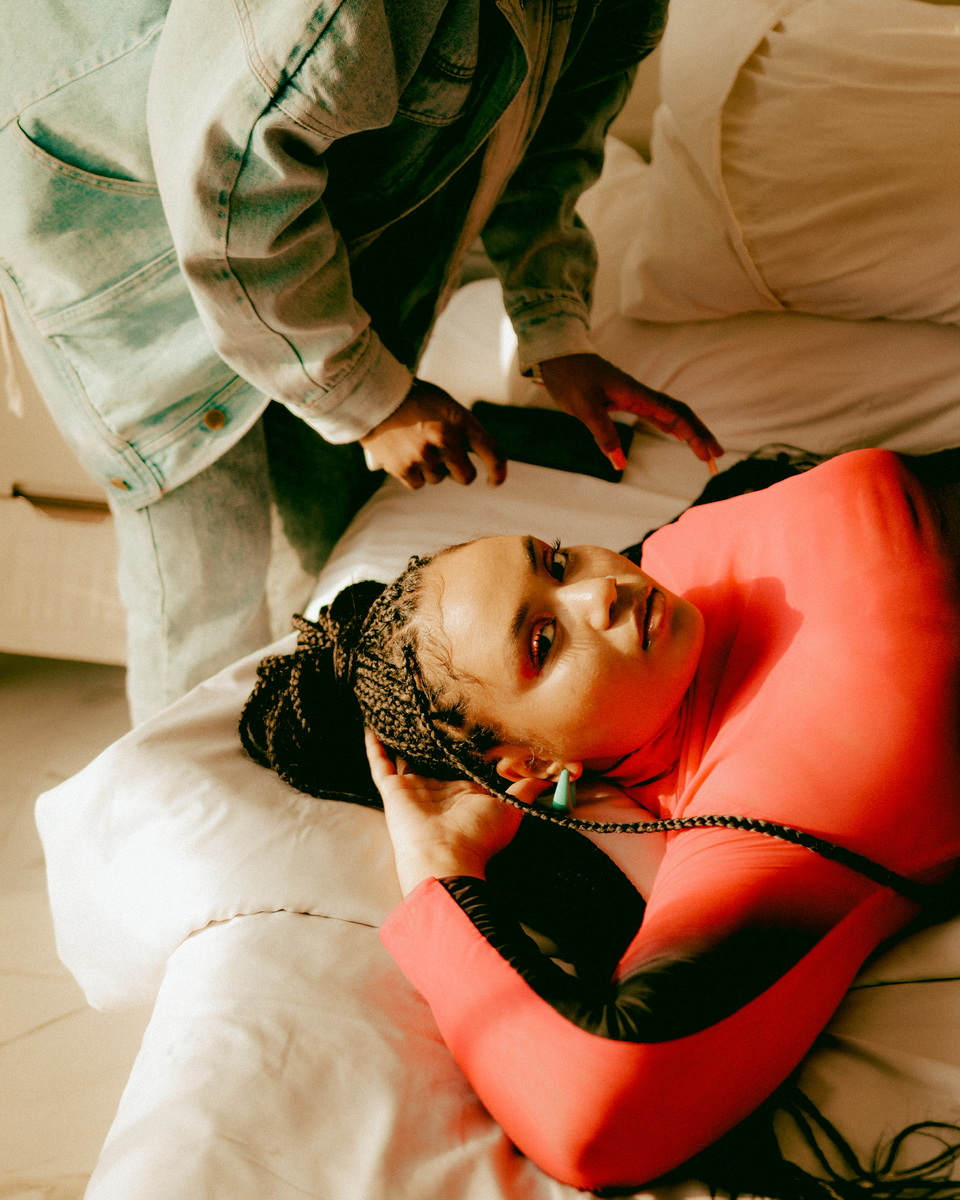 Music and art from across the African diaspora have always been popular, but recently it really seems to be taking the world by storm. What do you think has caused this shift?
I think it's taken a few visionaries to open the doors, and for the youth to witness the possibilities and see that they are endless. With every new achievement, African creatives unlock a hundred more to aspire to dream as big or even bigger.
You've previously spoken about gender disparity and the toxicity of violence against women. Do you think our world can ever see an end to gender inequality?
It's possible, anything is possible. That's why it's important to support survivors and be loud about it too. If we feel empowered about overcoming toxic relationships, if we feel heard and validated, then other women will know they're not alone in the fight. Right now, I use my voice to be an ally, but I know I will create a community that truly supports young women who endure this pain one day.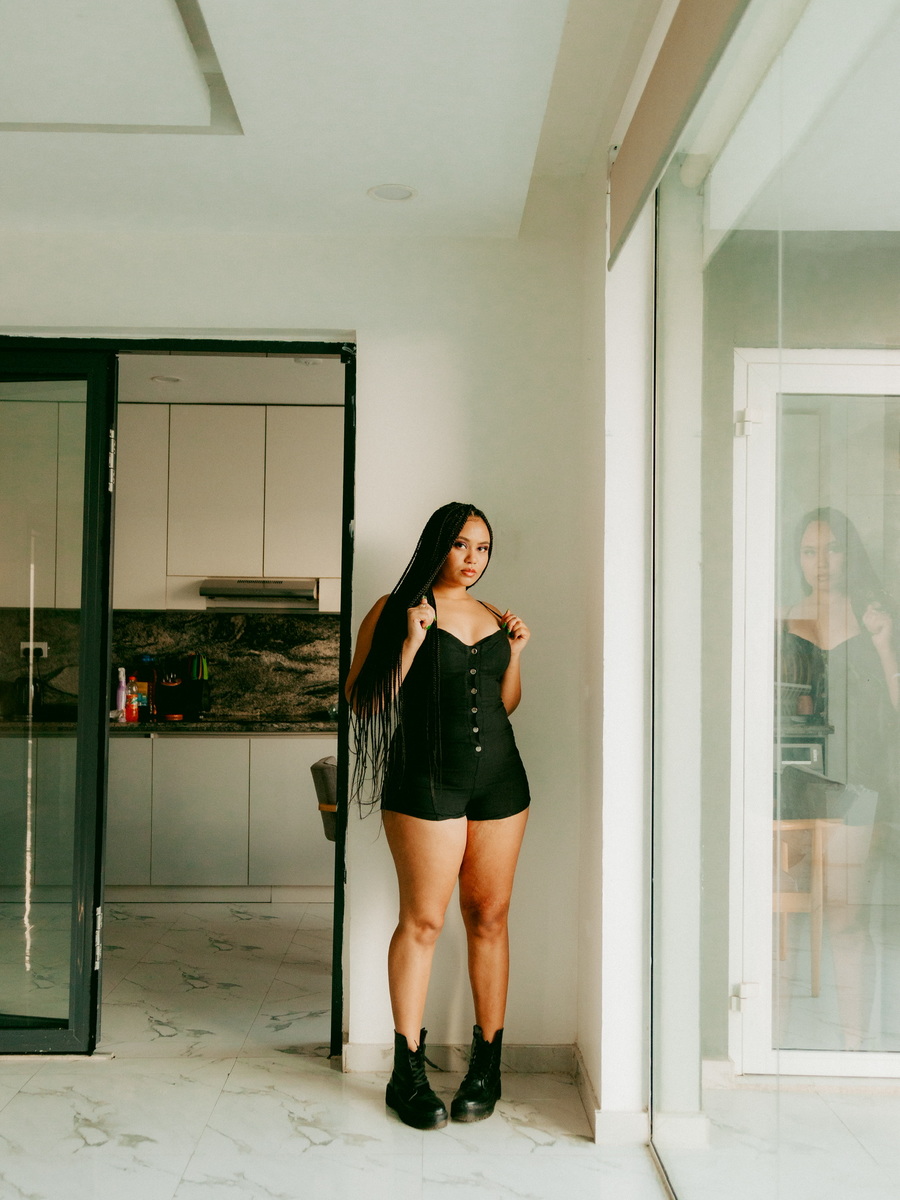 Tell us about your upbringing. Did you always know you wanted to make music?
It's a little funny, I knew I could. Like if I wanted to, I could do it. I just felt like I have everything I need to be star. I was singing with my sister for the fun of it all the time at home. But it was my plan B. My first dream was to be an actress, then a businesswoman, and then a rich man's wife. But that all changed when I dropped out of college and got heart broken. I found myself in music and I just didn't stop.
What are 3 things you wish you could tell your 13-year-old self?
1. You're not even fat wear the damn shorts and crop top!
2. I know you have stage fright now, but you just wait and see.
3. You're never alone, God for you.
Do you have a favorite song you've made?
Yes, Wondergirl. I was so proud when I wrote it. It gave me a whole new level of confidence as a writer. Took my crown as Queen of Melodies.
This is one of my favorite questions. Who is your dream collaboration whether it be music, fashion, or something entirely different?
A Moliy x Adidas collab would be fire.
(All images shot by @shotbyabdullahi)
Next Up, Lusaint is the Hottest Newcomer Soul Voice Straight Outta Manchester