Lusaint is the Hottest Newcomer Soul Voice Straight Outta Manchester
We met the up-and-coming songstress for a photoshoot in London.
Lusaint, known for her viral covers, is ready to share her own voice. The Manchester-based artist has been rising in the music scene since 2019, reaching internet stardom when her cover of "More Than Friends" aired on hit dating show "Love Island." She quickly became queen of the covers as her acoustic renditions of Beyonce's "Crazy in Love '' and rock classic "Wicked Game" shot her to popularity.
Just releasing her new original song "Dark Horse," Lusaint is coming into her own. Backed by an intimate piano melody, this soulful ballad chronicles clinging onto an intoxicating love. In other words, betting on the 'dark horse.' Lusaint's raspy and raw vocal performance sells the emotional strain of endless devotion to a "lost cause."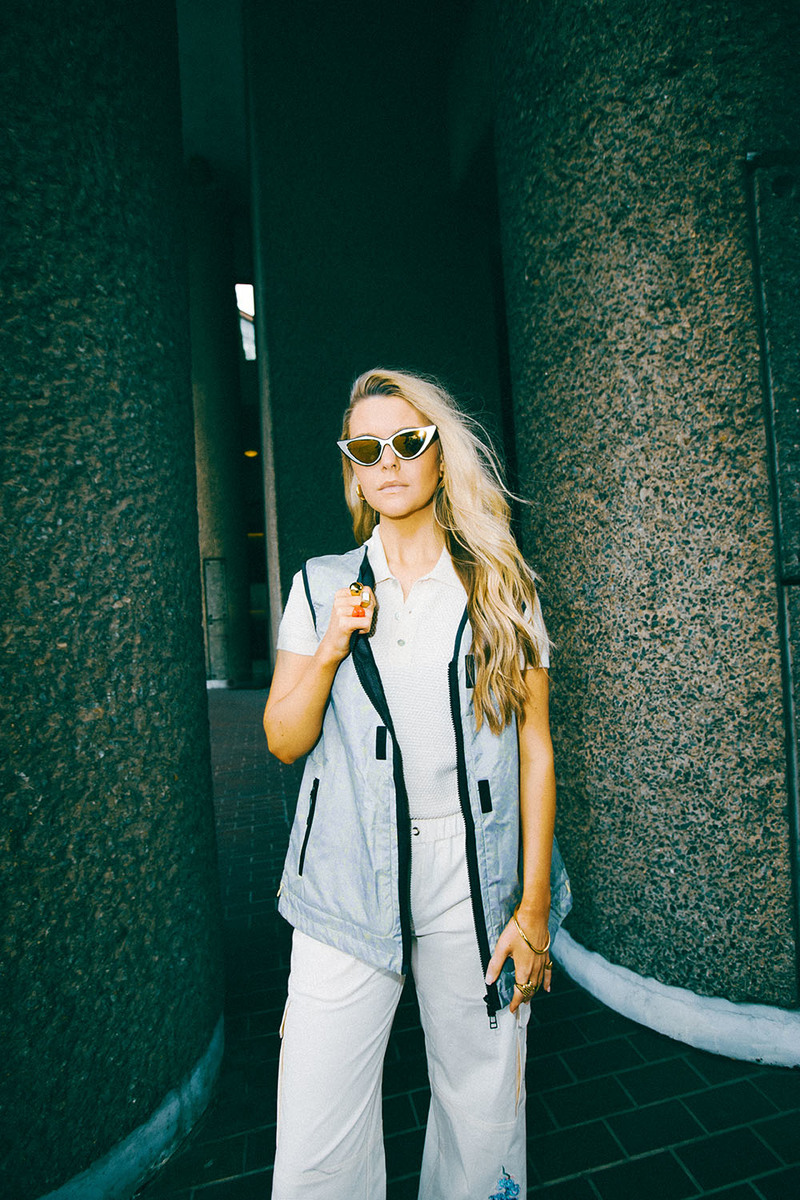 "I know if I saw you, there'd be nothing I could do," sings Lusaint on the single.
The track's R&B influences come kicking in with a gritty guitar. Paying homage to the music she loved growing up in Manchester, Lusaint taps into the music scene of early Motown. The bluesy production conjures images of seedy Western bars and long whiskey-filled nights, giving "Dark House" its rough edge. Equal parts piano-ballad and R&B powerhouse, Lusaint gives a layered, emotionally-resonant performance in her debut original song.
We meet the Manchester newcomer at a Barbican Centre in London, where Lusaint discusses her hometown roots, writing process, and future plans in this FIZZY Mag interview.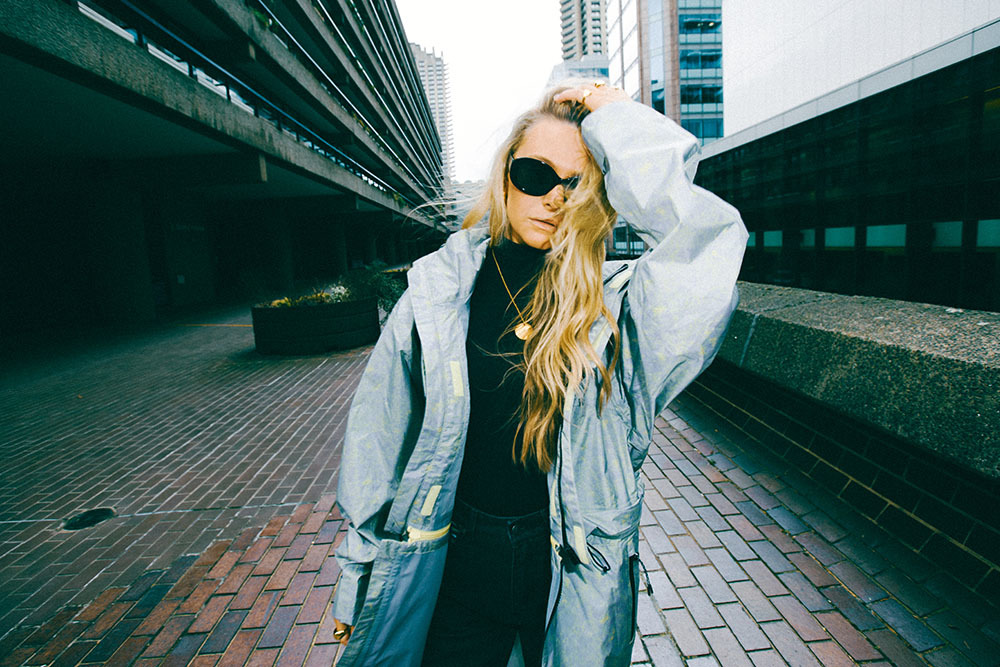 Lusaint, at what age did you first discover that you have a great voice?
I must have been around 11 years old. I was so shy, but something led me to audition for a solo lead in a school play, and I got the part! It was a huge moment for me.
How did you navigate your way into the music industry?
A couple of years ago. A cover of mine, 'More Than Friends', was played on a TV show, and it quickly went viral overnight. From that, I had a lot more opportunities come my way, and it's how I found my manager. Since then, I've been writing my own music and working with some amazing people.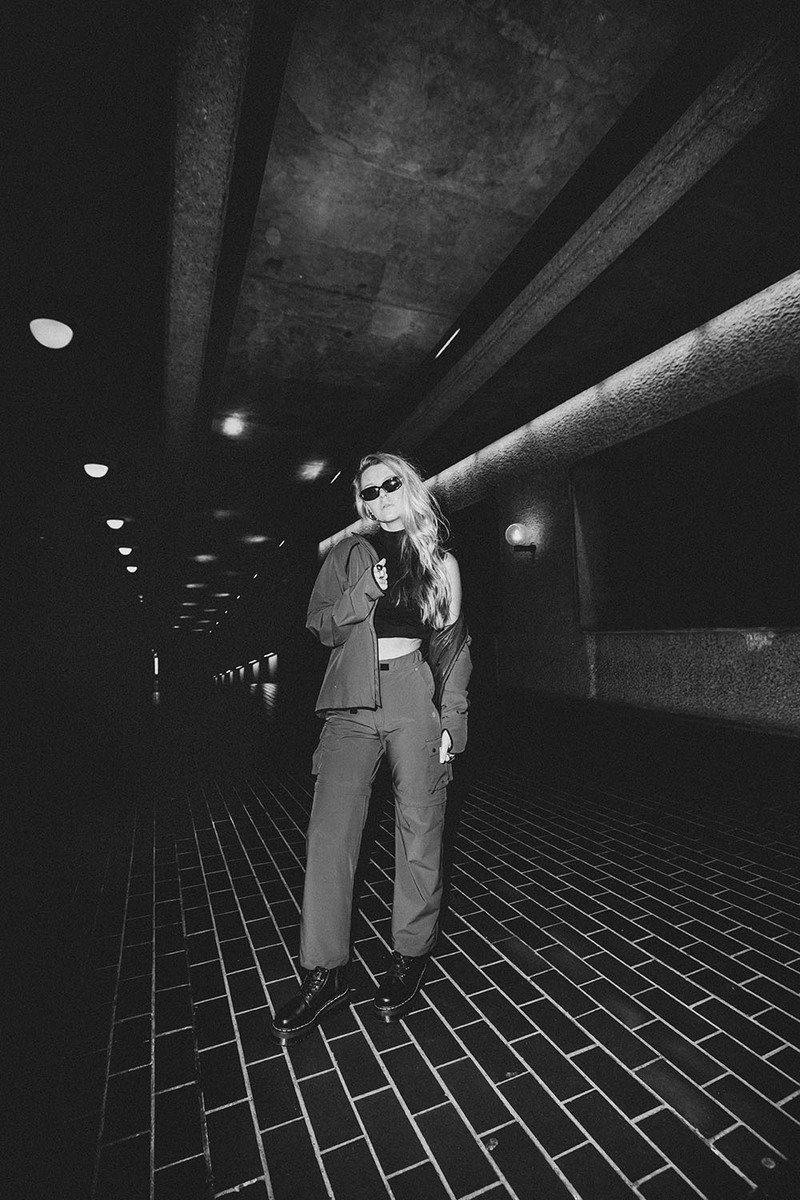 So, you write your own songs?
I do write my own songs. I've been writing for a few years, and it's become a huge part of my everyday life. I have so much love for creating and the process behind it. When I wrote my EP, it happened relatively quickly as I spent day and night perfecting every last detail. It was also the beginning of really finding myself musically and stepping into almost unknown territory, which I found super exciting.
What's the most exciting thing for you so far in 2023?
I have recently released my first single, 'Dark Horse.' It has been such an exciting couple of weeks, and I'm so happy with the response so far! Putting yourself out there for the first time is scary, but the support has been incredible.
Tell us about your new music video "Dark Horse"
It's my first video and it came out a couple of weeks ago. We did a day of filming in a studio in London. It was my first video, and I loved working with the team so much.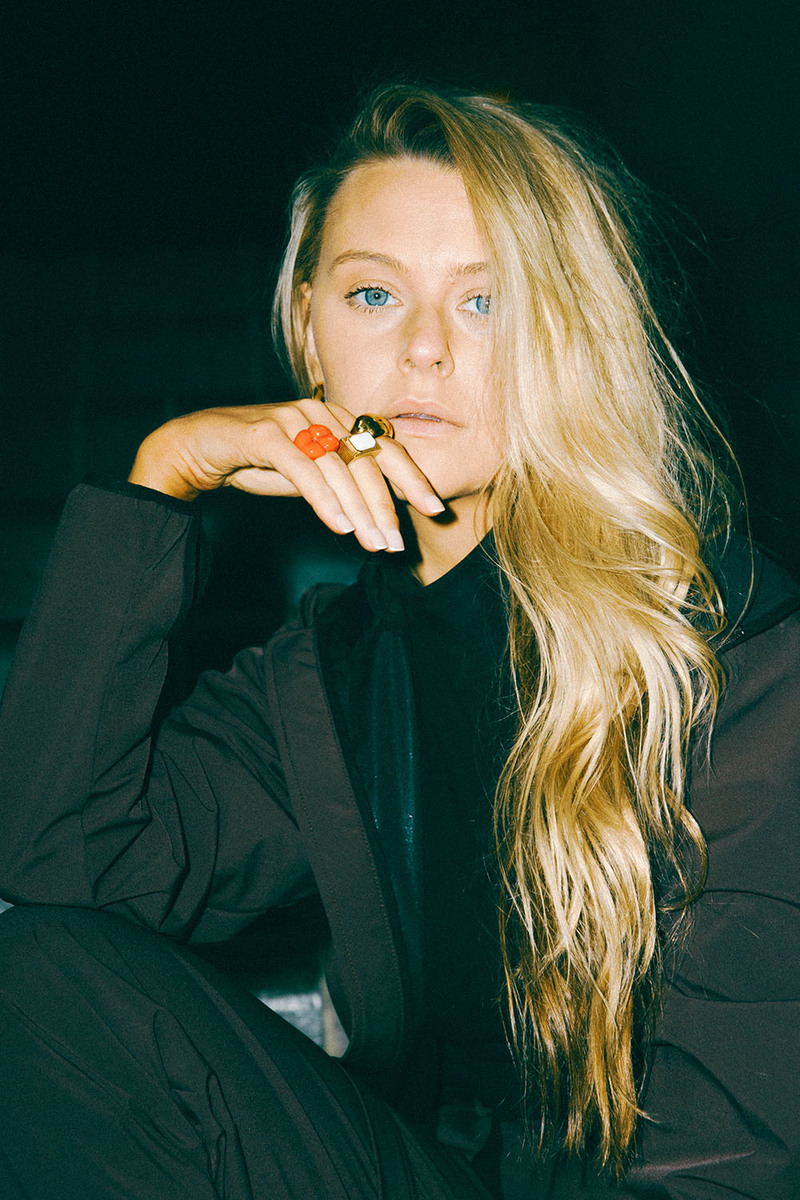 Would you call yourself resilient?
I've definitely got better and learned how to overcome obstacles and bounce back from anything much quicker. The music industry especially is something you learn to become resilient with, and patience is key.
Do you convert pain into creative output?
It always helps. I find myself at my most creative when going through a rough time. It allows me to explore more emotionally through lyrics too.
Coming from Manchester, what is the coolest thing about that?
The music scene and music venues are very cool. Many of my friends are musicians in the city too, and we spend a lot of time at gigs together. The more intimate venues like Deaf Institute and Matt and Phred's are my favorites.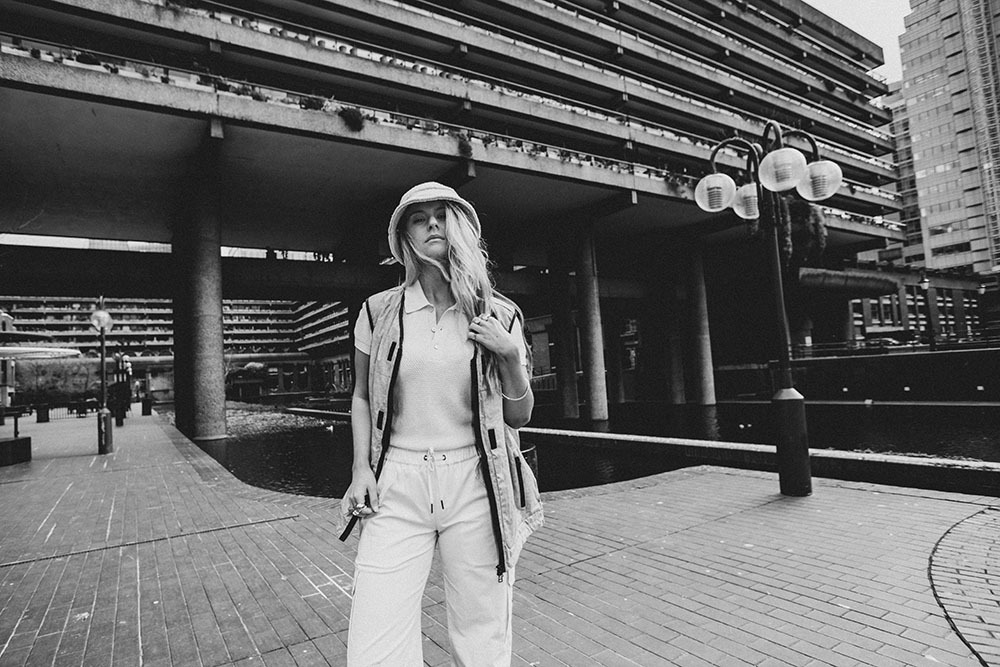 If we ever visit the city, where should we go?
John Rylands Library and Manchester Art Gallery. And The Sparrows for the best pasta!
Can we see you on stage anytime soon?
Yes! I'll be performing at Notting Hill Arts Club in London on May 26th with my band to showcase the EP. So excited for this!
What are your plans for 2023?
I'll be releasing the next single from my EP in April, with the full project Self Sabotage out later this year. I'm so excited for what's to come this year, and there are lots in the pipeline for live shows too.
Thanks for the fun times in London Lusaint!
Check Lusaint out on Spotify and give her a follow on Instagram @lusaintmusic.
Lusiant is wear pieces by OTTI and Helly Hansen, and jewelry by Hey Harper.
Photography: Fizzy Mag / @britthekid