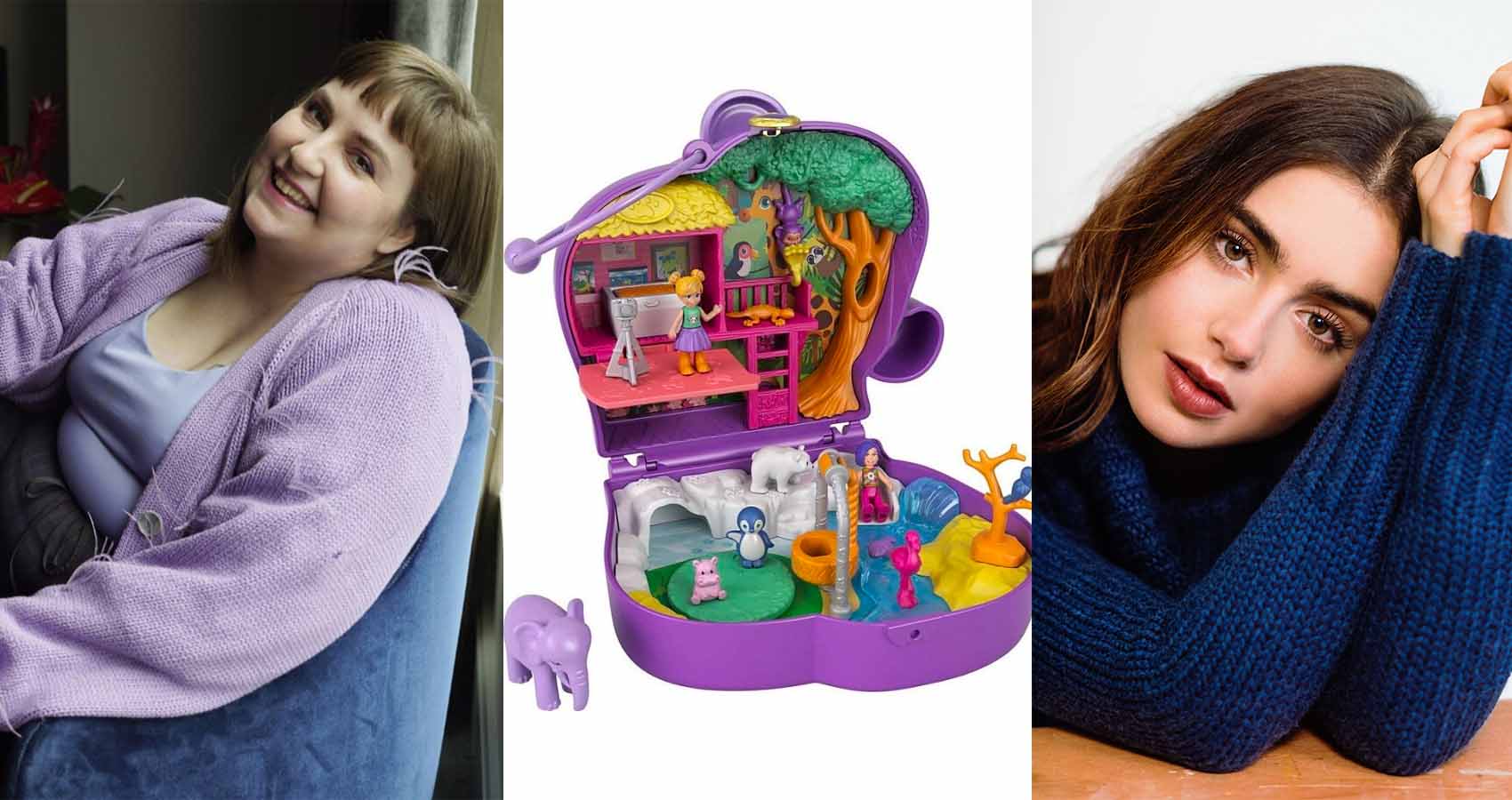 Get Ready for Polly Pocket: Lily Collins Takes on Iconic Role in Lena Dunham's New Movie
A nostalgic film produced by the talented actress herself.
Move over Barbie, there's another childhood doll making a big-screen comeback, and it's none other than Polly Pocket! Remember those tiny toys that brought endless joy to many of us growing up? Well, get ready to relive those cherished memories as Lily Collins steps into the role of the beloved pocket-sized doll in an upcoming movie.
You might recognize Lily Collins from her delightful performance as Emily Cooper in the popular Netflix series "Emily in Paris," which has been a major hit among fashion enthusiasts. Now, she's all set to bring her charm and talent to the movie industry, taking us on a nostalgic trip down memory lane.
Variety reports that not only will Lily Collins be playing Polly Pocket, but she will also be donning the producer's hat for the film. The movie's director and screenwriter is none other than Lena Dunham, known for her work on the hit series "Girls." Joining forces with Collins, Dunham is sure to add her unique touch to the project.
Lily Collins expressed her excitement about the opportunity, saying, "This is a true dream come true, and I can't wait to bring these tiny toys to the big screen." The anticipation is building, and fans can't wait to see how the beloved doll comes to life in this exciting adaptation.
While there's already a "great script" in the works, details about the rest of the cast, filming schedule, and release date are still under wraps. With the ongoing writers' and actors' strikes affecting the entertainment industry, it might be some time before more updates are revealed. But one thing's for sure: this Polly Pocket movie is going to be a delightful blast from the past that we can't wait to experience!