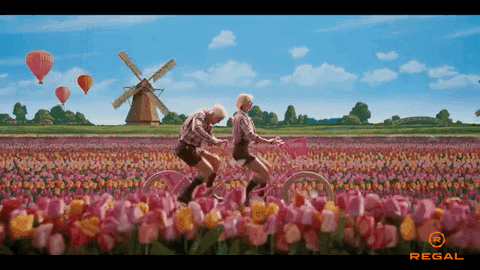 Margot Robbie: Best Barbie Press Tour Style
Is Margot Robbie the perfect Barbie?
We're less than a week away from seeing the hottest movie of the summer in theatres. With the worldwide Barbie press tour, starring Barbie herself, Margot Robbie, the Barbie Mania has been louder than ever.
Margot is infamous on the internet for her unflattering red carpet style, which they frequently blame on her stylist and Chanel contract. In an unexpected turn of events, she now has a new stylist who has yet to let her down. Andrew Mukamal has dressed the blonde bombshell to the nines, and she has never looked better! His ability to identify Barbie references and recreate them on Margot has resulted in a month of playful, flirty, and sexual looks.
As Margot continues to serve, we can confirm the stylist-actress duo most definitely understood the assignment! While promoting the World's most famous doll at multiple red carpet events and sit down interviews, the actress has consistently leaned into Barbie's wardrobe and has given a fashion tribute for the books! Seeing the referential fashion moments for the Barbie press tour has made fashionistas like me even more excited for the movie itself. The marketing team clearly knows their audience and their appreciation for aesthetics. If there was any doubt that Margot Robbie wasn't perfectly casted, it can be wrapped up. Take a look at some of my favourite Barbie references from her this month.
Barbie's 'Day to Night' 1985 doll in Versace
Barbie's 'Solo in the Spotlight' 1960 doll in Schiaparelli
Barbie's 'brunette bubble cut' 1962 doll in dilara findikoglu
Vintage Versace 'Cher Horowitz' Barbie
'Enchanted Evening' 1960 Barbie in Vivienne Westwood
1959 original swimsuit Barbie in Herve Leger
1964 'Sparkling Pink' Barbie in Moschino
'Totally Hair' Barbie 1992 in Pucci
Barbie in LA wearing Bottega Veneta
1992 'Earring magic' Barbie in Balmain
Up Next, The Summer Of Barbie