We Spoke With LILITA On New Music, New Inspirations, And The Power Of Art
The UK musician's new song "Untethered" is out now.
With a sound that hovers somewhere between 90s house and ethereal futurism, up-and-comer LILITA has been steadily crafting a unique musical universe over the past year. Since the release of her track "Honourable" in March 2020 to last year's Palette EP, the East London-based artist has already showcased the scale of her creative ambition, and it is clear that we have only yet seen a fraction of what's to come.
LILITA's most recent release, the dreamy, otherworldly "Untethered," provides a view into her yet-to-be-announced EP, set for release later this year. As is a common thread throughout the songstress' music, there is a sense of vulnerability hidden amidst the track's icy production. We spoke to LILITA about the song, as well as the past, present, and future of her music.
Hi LILITA! Tell us about your new song "Untethered."
Untethered is a hypnotic journey that ties together spiritual elements with raw percussive sounds to give the song a fusion of different worldly feels, that have been constructed around lyrics which touch upon love, heartbreak and vulnerability.
What specific inspirations do you bring to your music? Do you have any particular musical inspirations?
Before I write music in the studio I always ask my guides to lead me and I channel whatever wants to come through. I am deeply inspired by medicine music as I spent a lot of my earlier career singing in ceremonies where the voice was used for purely healing intent, so no matter what genre of music I am now creating, whether that be pop or R&B, I still set the intention to heal so that my lyrics are as meaningful and impactful as possible.
I prefer people to feel my music rather than think too much about it. I spent a lot of time in India and I feel this is where my biggest inspirations lie. The music out there is just different, it feels more emotive and organic due to the culture and spending time out there is what truly inspired me to come back to the UK and create as I am now.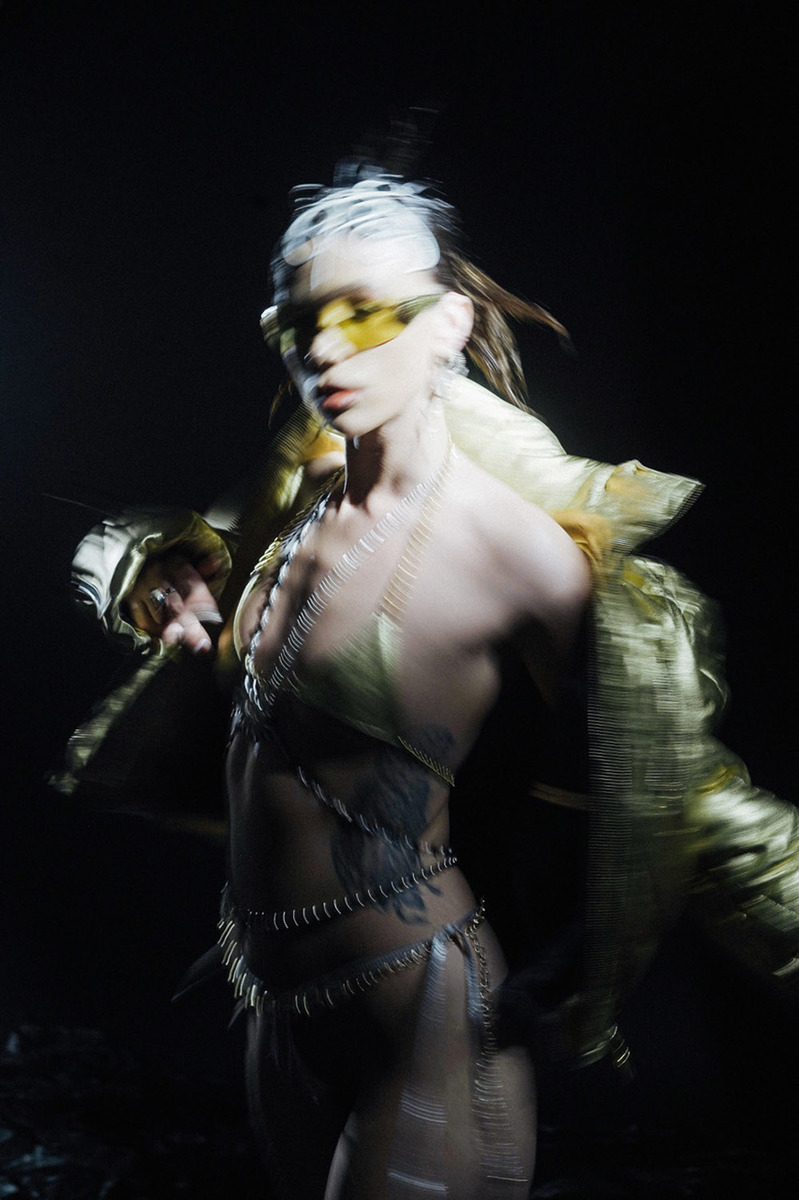 The video for "Untethered" really helps bring the song to life, and the fact that you were able to do so without any budget is super impressive. What was it like creating this video, and what were the inspirations behind it?
Creating the video for "Untethered'' was super fun. I created it with an old friend of mine who is always enthusiastic to work with me, budget or no budget. We wanted to create a performance video and although we didn't have a scripted treatment, we knew we would create something special.
Jamal and I always work best in a very interpretive way, especially when creating a video like this. It means we have the green light to experiment and free flow with an intention. We spent the whole day in the freezing cold with my hair stylist NORI getting different dance and performance shots and different outdoor locations, and we intended to make a huge edit with various different cuts used. At around 8pm we got back to Jamal's, and we were almost ready to call it a wrap when we spontaneously decided to take one LED light into the carpark outside of his space. We used the extension cable from his kitchen and set up on the curb outside, Jamal used a green lens for his camera and we only did one take which is now the music video. Jamal duplicated the image of me throughout to add subtle effect but we actually created this whole music video in around 10 minutes and felt this was appropriate as it was made is a way similar to how the song was created.
How important is the visual aspect of your music to your career? Do you typically envision visuals for your music as you are making it?
The visual element of my music is super important to me. I am very drawn to aesthetically interesting pieces that I feel somewhat transport me which is what I've tried to create in all my visuals so far. I feel that adding a visual element enables listeners to connect with the song and myself as an artist way more, it welcomes them into your world a little further. The visual idea often stems from being in the studio when creating the song but it can slightly alter over time. It never strays too far away from the original idea I have.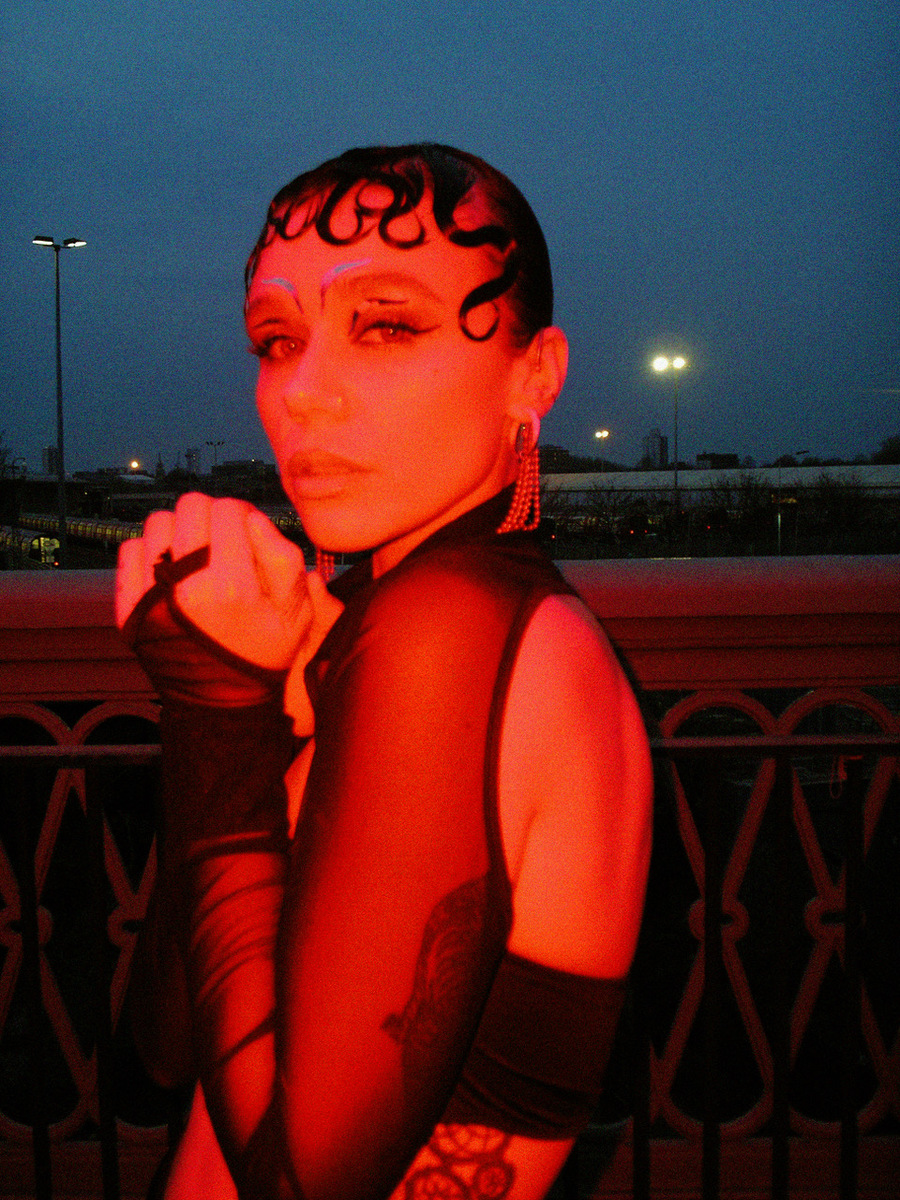 You have a new EP coming out shortly. What was the process of making this body of work like?
The EP was created with FloTheProducer and it really brings out the medicine element to my voice/music. The only genre we can think of to label it as is spiritual. The process of making this project was very fluent, it wasn't even necessarily planned. I worked with Flo on my first ever single that I released, "Honourable," around 3 years ago, and in-between that time gap I really had time to grow as a person and as an artist, so it was really refreshing to get back in the studio a little while later and be able to write something so different that felt so true. Flo really gets my vision, and without asking he seems to know how to structure songs so seamlessly around my voice and lyrics. I think being both on the same vibe mentally helps when producing a track together. "Untethered" was the first song we created, and it happened so organically and with so much ease that it was evident we had to make a project in this same energy. We kept getting in the studio together and the EP was created. This upcoming EP really expresses my feelings about the world about myself, lost love and a lost one. It also has a somewhat ethereal yet tribal vibe that runs throughout.
In what ways is your new music similar or different to your previous release, Palette?
Although Palette touches upon very real and heartfelt topics, this new upcoming EP feels more like me. It captures my rawness well and is really a project of rebirth that touches upon life, love and death. The sound is a real fusion and feels more tribal and personal than Palette. it's a very ethereal EP and I just want it to transport people. It's medicine for the streets.
How has your approach to your art evolved as you have created more music? Do you have different aspirations for your career than when you first began making music?
When I first began making music, I just endlessly wrote songs that were structured with just a guitar or a piano. As time has gone on and my sound has evolved, I've really began to think about production and what I was to capture within a session. Now for me, making music is about becoming a channel to translate love and messages through art. I always search for grit within everything. I like anything untouched that makes you feel things more, and so now I want my music to have that grit, the extra layers. My musical aspirations are now more heartfelt. I really just believe music is medicine, so now as long as my music is aiding people's journey in a beneficial way, then I'm succeeding. I've become more grounded with my expectations but don't get me wrong, I still want that pyramid stage at Glastonbury!
What can fans expect for the rest of 2022?
2022 is the year of release. Everything I've been creating is about to be poured out. Expect the EP, a few more singles, MORE SHOWS, MORE LOVE and maybe some stripped back releases towards the end of the year.
Follow Lilita on Instagram.
Up Next, We Chat With Madison Margot About Her New Single "All My Wishes"