Kendall Jenner's Lights Up Jacquemus' Holiday Campaign
Jingle jingle, jingle all away.
Jacquemus has just unveiled its holiday 2023 collection, and it's a dazzling affair. The French fashion house tapped model Kendall Jenner to star in its new campaign, titled "GUIRLANDE", which means "garland" in French.
The campaign features Jenner posing nude, covered only by string lights, in a series of stunning shots. The lights accentuate her curves and highlight the festive mood of the collection, which is full of sparkly and cozy pieces.
The collection offers a range of outfits and accessories for the holiday season, from shearling robes and glitzy dresses to classic bags and shoes. The color palette is inspired by the holidays, with silver, gold, red, green and white hues. The fabrics are also festive, with satin taffeta, lurex and sweats.
The accessories are equally eye-catching, with Jacquemus rond-carre earrings, bell necklaces, gold flats, black boots and silver heels. The brand's signature Chiquito bag also makes an appearance, in a silver leather version with shearling trim. Another bag option is the Bambino bag, in green velvet and gold leather.
The campaign follows Jacquemus' previous "LE CHOUCHOU" collection, which featured Gigi Hadid in ball-shaped outfits. The brand also recently released a new orange colorway of its Nike collaboration, with the JF1 sneakers and clothing.
The holiday collection is available now on the Jacquemus website.

1 | 4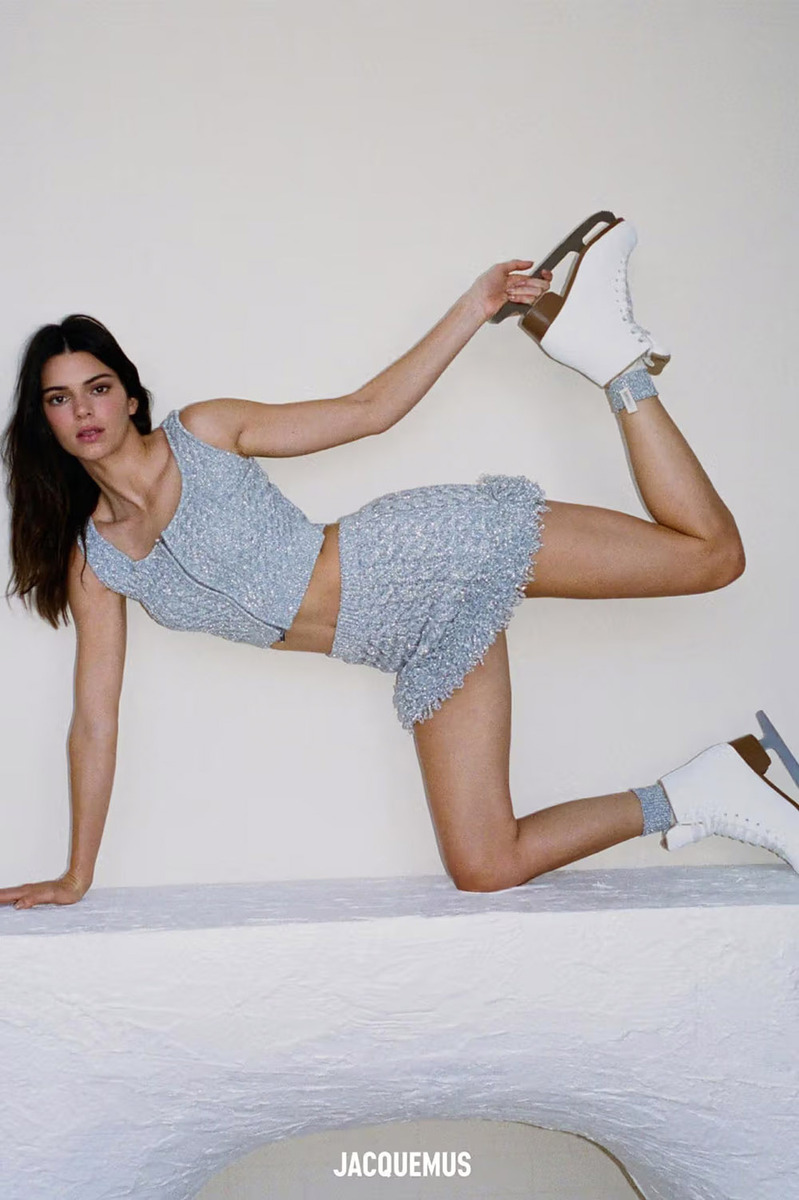 2 | 4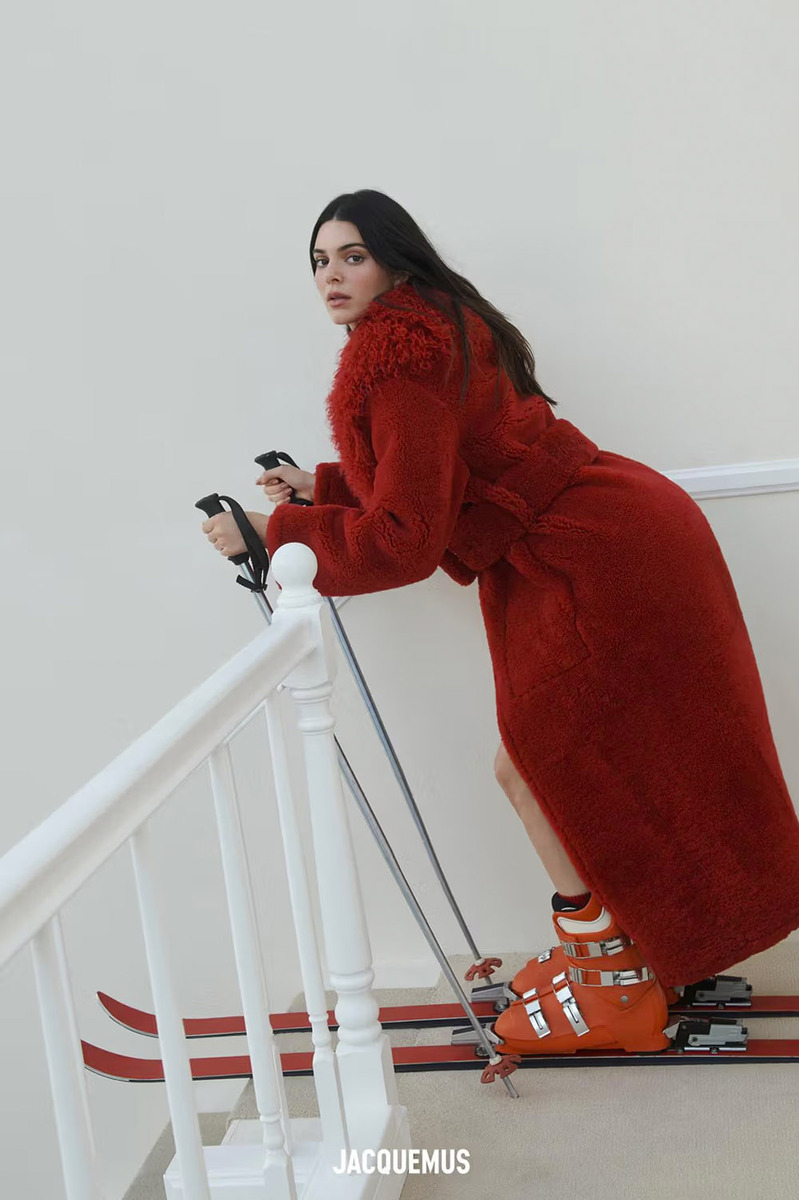 3 | 4
4 | 4