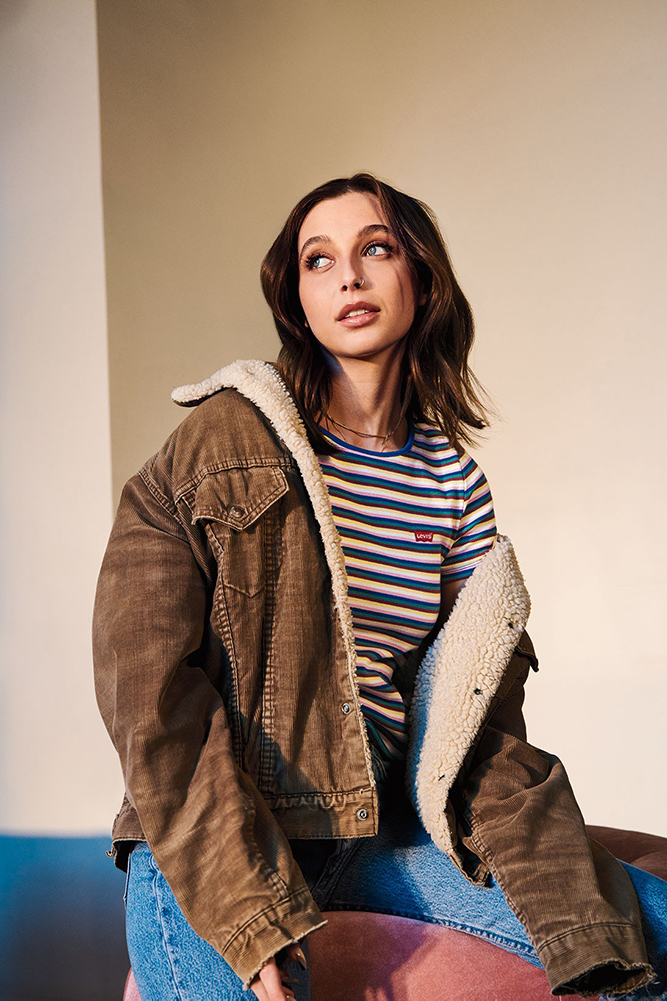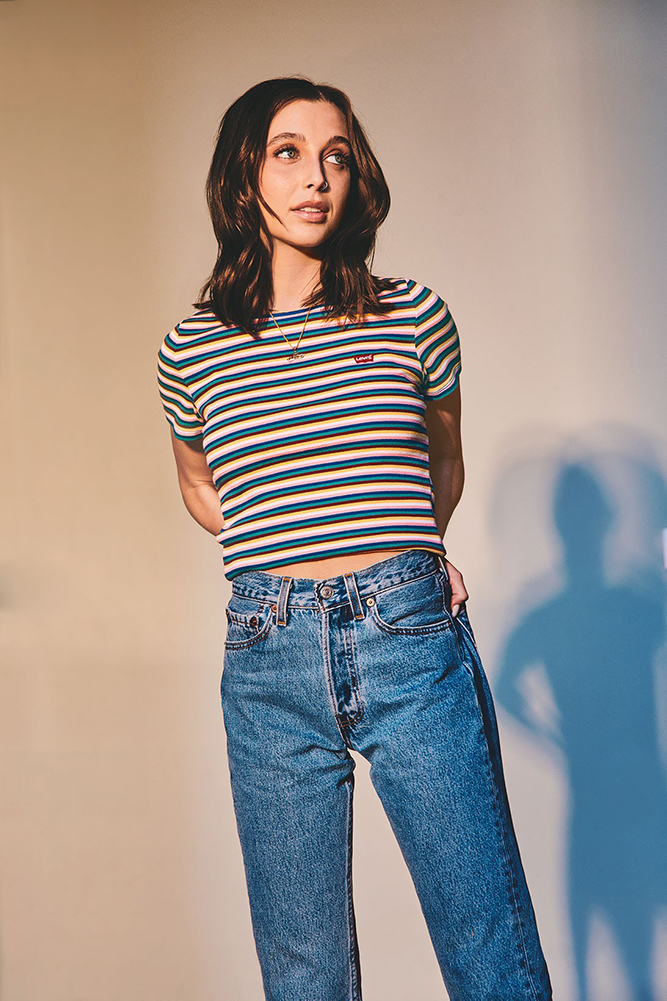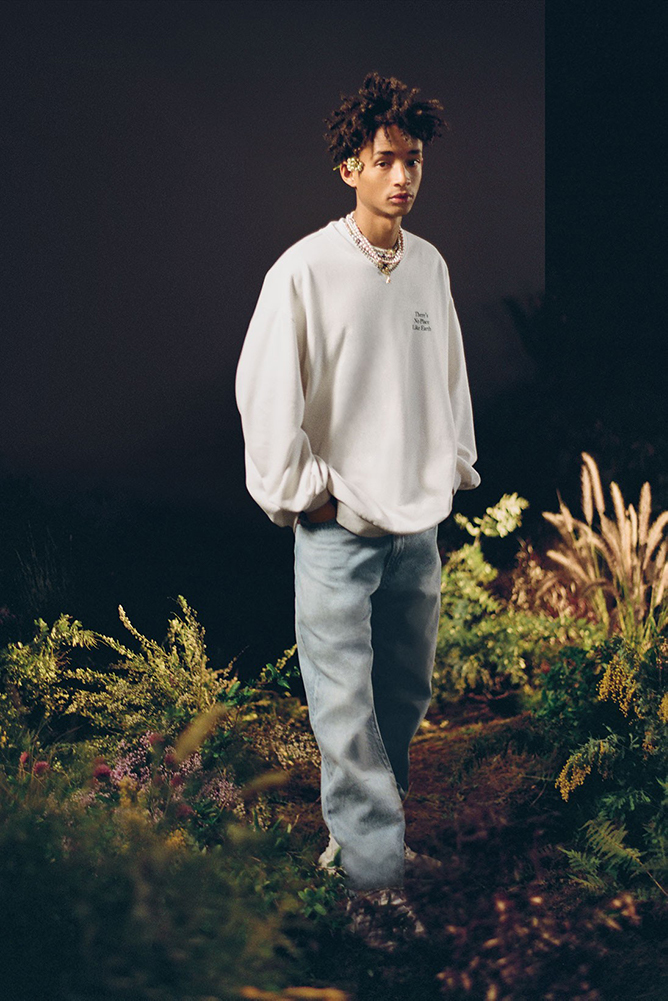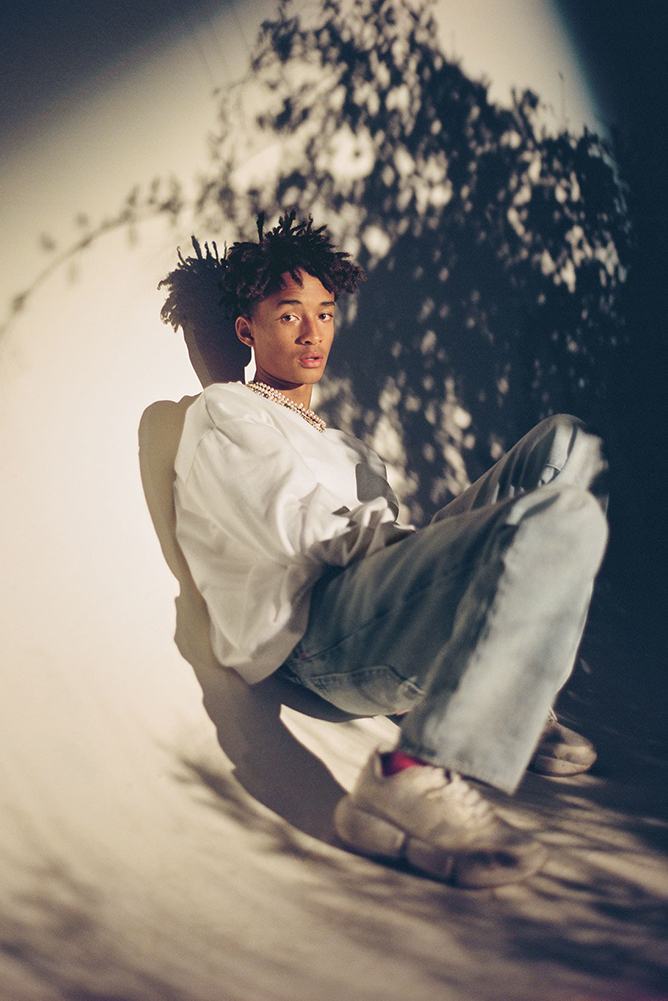 Jaden Smith and Emma Chamberlain Are The Faces Of Levi's New Campaign
"Buy Better, Wear Longer" Campaign Aims To Promote Environmental-Friendly Fashion Choices.
Levi's has launched its newest spring campaign, "Buy Better, Wear Longer," which focuses on raising awareness about the environmental impacts of fast fashion and encouraging more sustainable shopping practices. The denim company has collaborated with Emma Chamberlain and Jaden Smith, as well as other activists and young leaders in the world of sustainability, to get their message across.
"It's cool to thrift, it's cool to wear the same clothes, and it is cool to be sustainable," said Smith in a short clip released by Levi's. In it, he encourages thrifting and talks about his own efforts to give back to the world, including his eco-friendly water company, Just Water, and its efforts to get water to the places and people that need it most. "We don't just overconsume stuff," said Smith, "we're also overconsuming water."
Both Chamberlain and Smith appear in videos for the campaign, where they each speak of their individual thoughts and experiences when it comes to sustainability. More clips are yet to come, featuring Indonesian climate activist Melati Wijsen, Indigenous activist and hip-hop artist Xiuhtezcatl, Mexican-Chilean activist Xiye Bastida, and English soccer star Marcus Rashford.
"In my eyes, leaving the world in a better place than we found it means to just do your part personally, and to just focus on the small changes you can make," said Chamberlain, encouraging people to make small changes that have a lasting impact. She also shared her love of thrifting, saying "you're buying a piece that has a story, and there's something so special about that."
"As a company that has celebrated pioneers and aspired to bring inventive environmental solutions to the market," said Jen Sey, brand president, "we saw our voice in these young leaders."
Watch both Chamberlain and Smith's videos below.