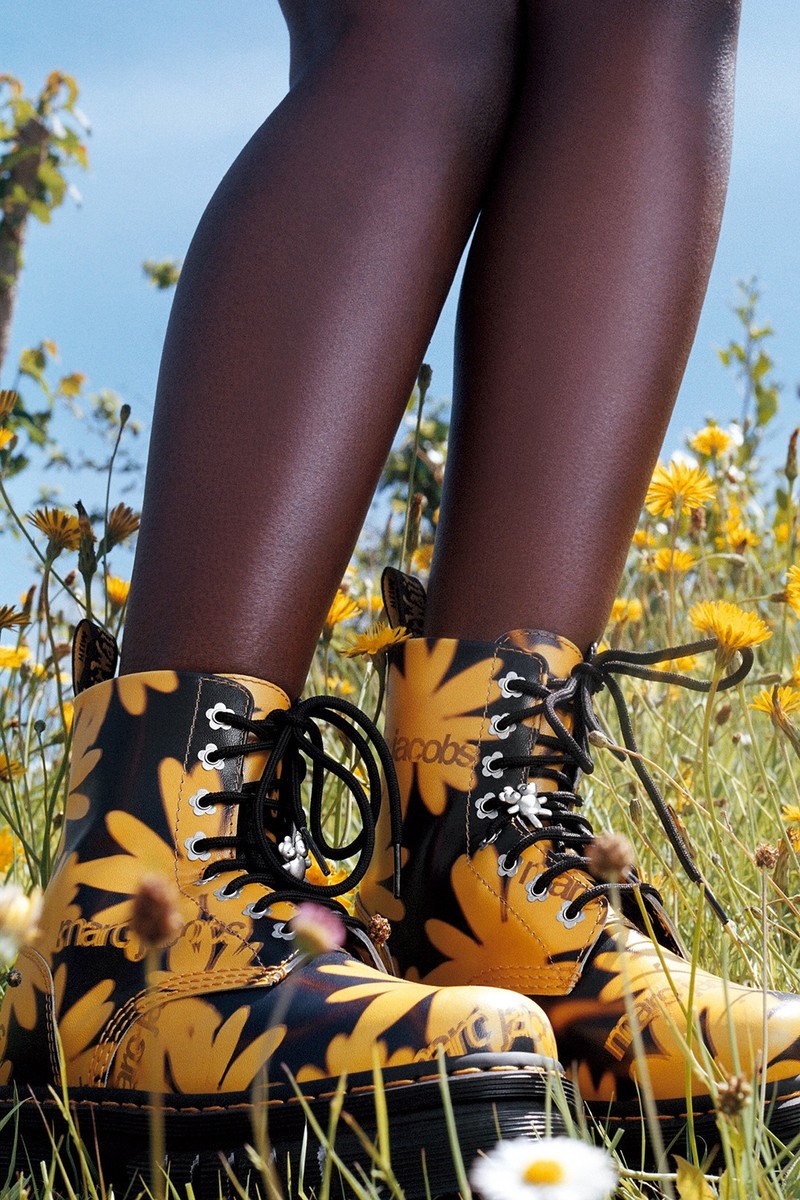 Marc Jacobs, Dr. Martens
1/2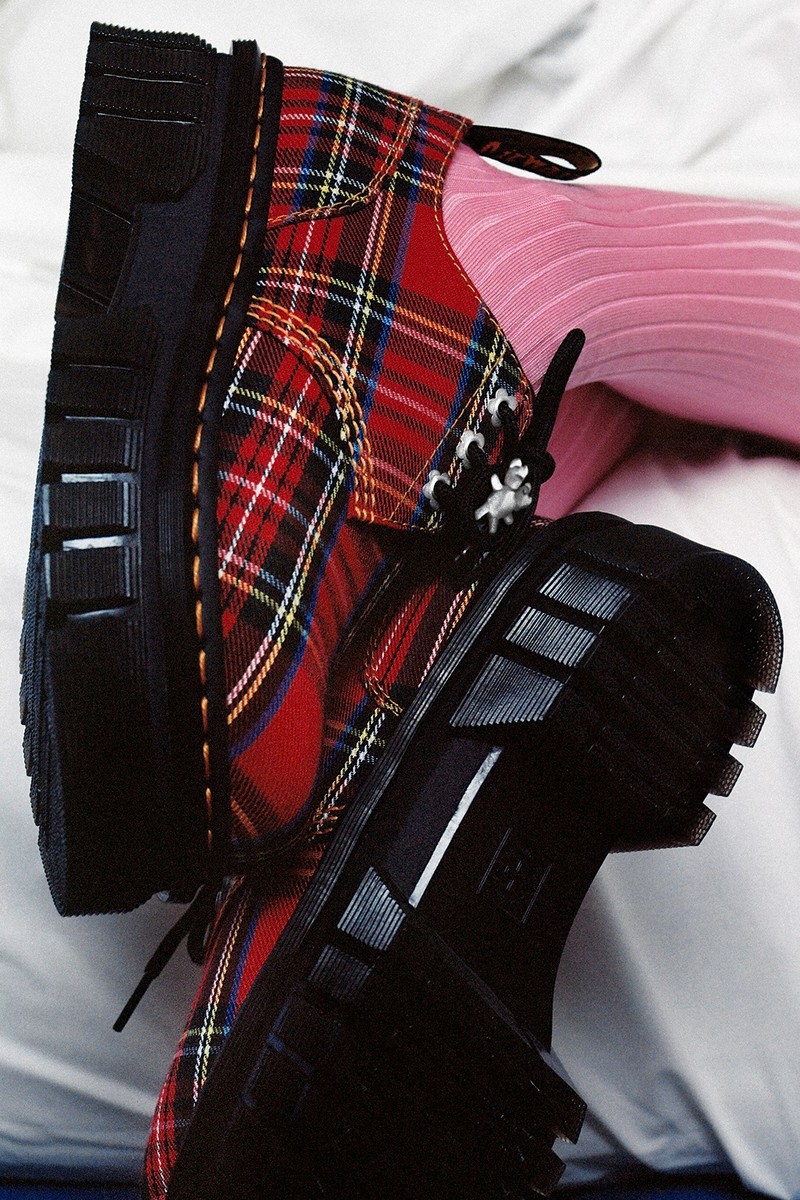 Marc Jacobs, Dr. Martens
2/2
Heaven By Marc Jacobs x Dr. Martens Gives Old Silhouettes A 90s Flare
The team are pairing up for a second time to revamp the Audrick boots and Tartan shoe.
After dropping the 90s-inspired Audrick Croc boot with Marc Jacobs' "Heaven" line back in September, Dr. Martens is teaming up with Heaven by Marc Jacobs once again to finish their two-part Audrick collaboration. Following the first drop's lead, the latest collection is giving the Audrick 8i HMJ Daisy boot and Audrick 3iHMJ Tartan shoe a nostalgic 90s spin.
In hopes of resurrecting "high-energy Grunge," the Audrick boot features all-over yellow daisy graphics with Marc Jacobs branding floating in the flowers. Whereas, the other "hard-hitting" option, the Tartan shoe, is available in traditional Stewart Tartan material. Both silhouettes come with daisy-shaped eyelets and Marc Jacobs' double-headed teddy bear charms.
Also featured in the first Heaven by Marc Jacobs x Dr. Martens collaboration, the second release includes Dr. Marten's new Quad Neoteric sole that has a built-in SoftWair insole for comfort.
The Heaven by Marc Jacobs x Dr. Martens collection will be available on Nov. 13 at 8 a.m. PT. To prep for a wave of 90s nostalgia, you can check out the latest collaboration in select stores and on Dr. Martens' website.
Up Next, Converse Released Customizable Sneakers With Millie Bobby Brown's Florence By Mills