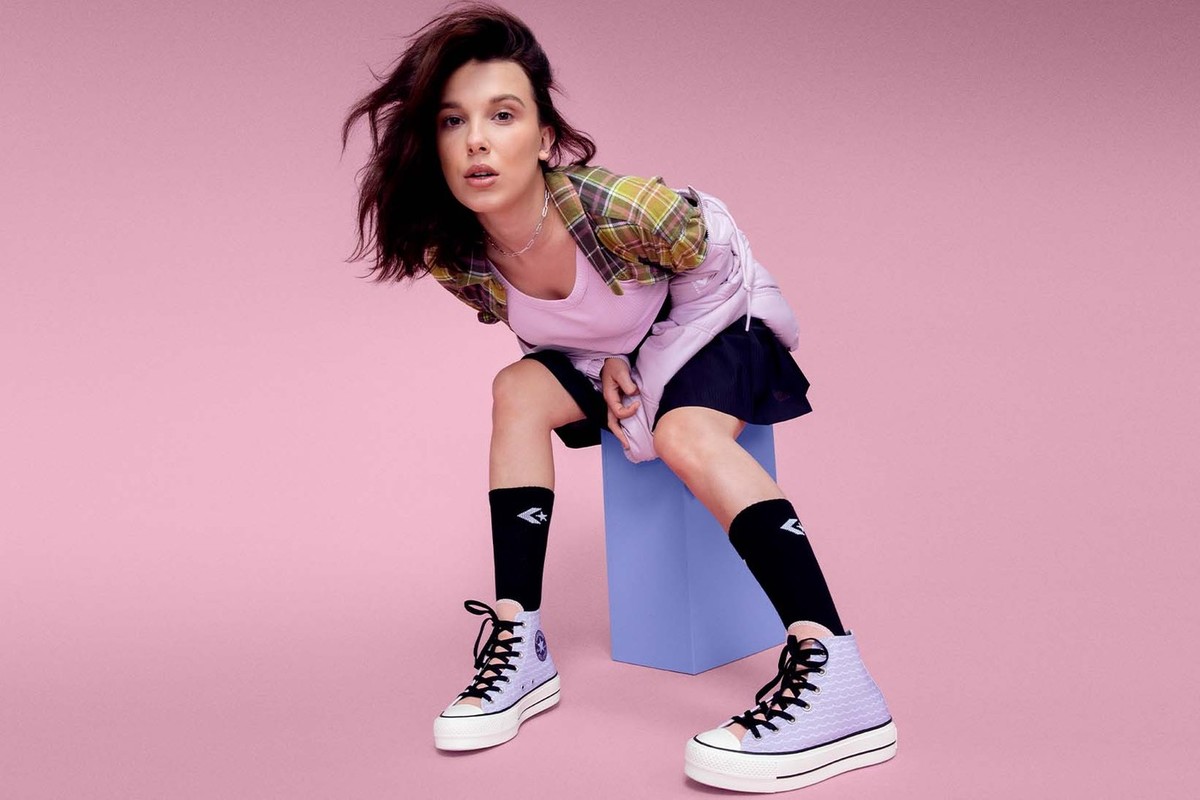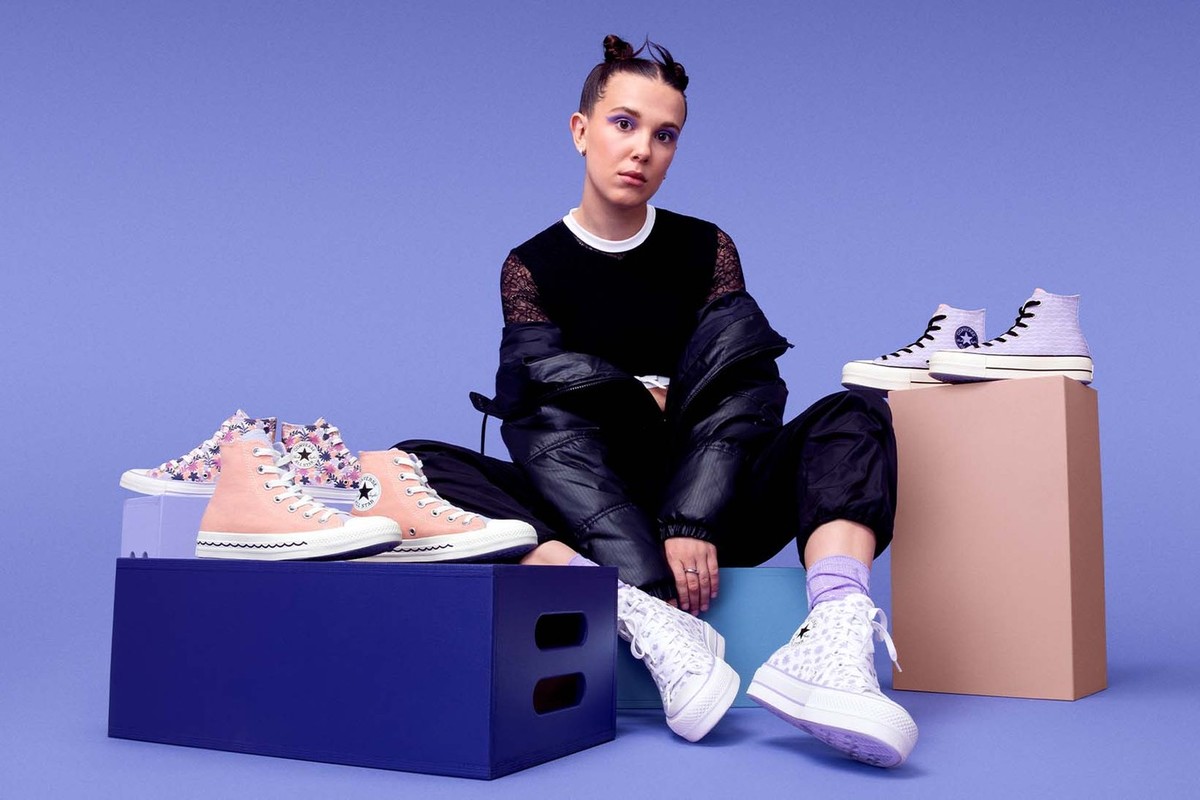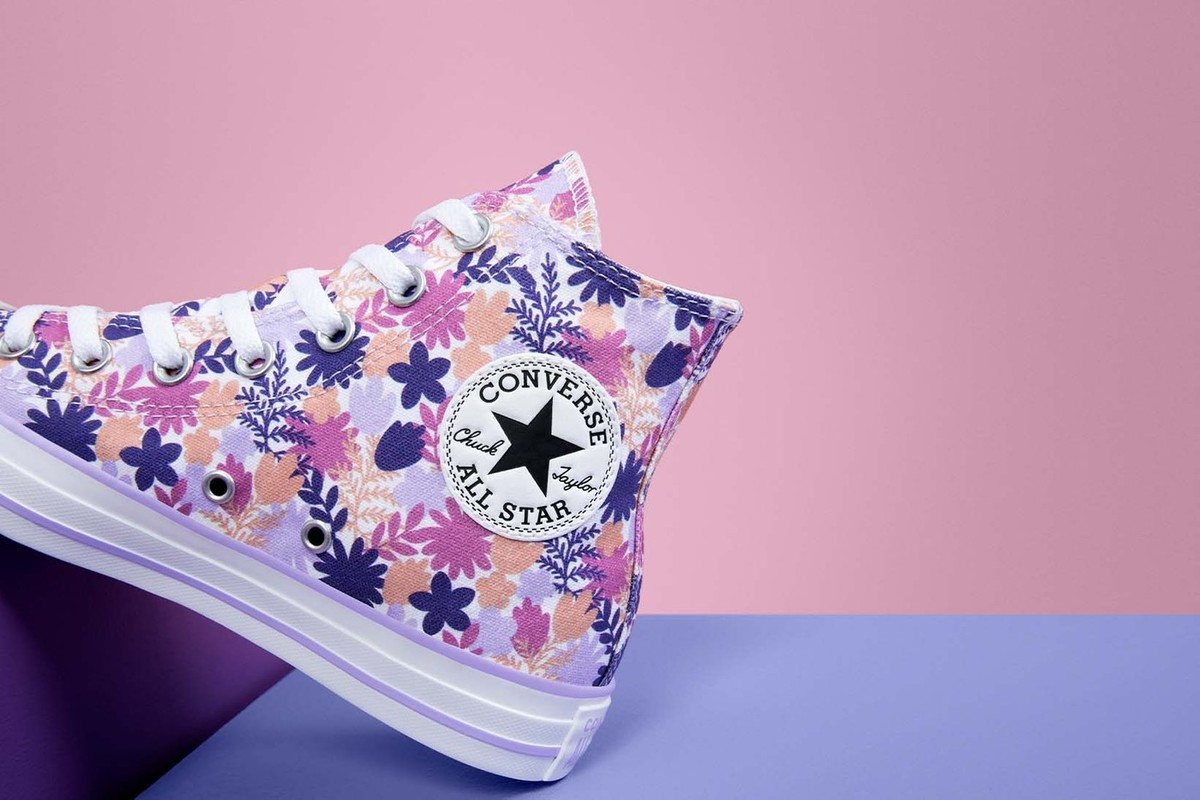 Converse Released Customizable Sneakers With Millie Bobby Brown's Florence By Mills
Running away from the demogorgon has never looked so good!
Millie Bobby Brown is kicking it with Converse once again to create a whole new collaboration that features some fun, floral and florence-inspired customizable kicks.
From her MBB x Vogue Eyewear collection to her own clean beauty brand, Florence by Mills, the Stranger Things icon is pretty much one of the most accomplished teens in the world — as she continually makes a name for herself within the world of fashion and beauty. Therefore, for her latest partnership with Converse, Millie Bobby Brown is combining the two together with a Florence by Mills x Converse By You collection.
Available in iterations of the Converse Chuck Taylor All Star and Platform Chuck Taylor All Star, the sneakers come in variations of the signature Florence by Mills lavender — Brown's favorite color. To make them totally your own, you can customize the shoes in canvas colors, prints, lace options, eyelets and patches. Explaining the design process, Brown told Converse that she had fun playing with different fabrics, colors and shapes.
"It felt right to infuse certain elements that are recognizably Florence by Mills, but also add new layers and ideas too," Brown said.
Brown detailed that she hopes her fans and Converse customers feel happy when they are wearing her "dream collaboration" and that "they can embrace the day with a positive attitude."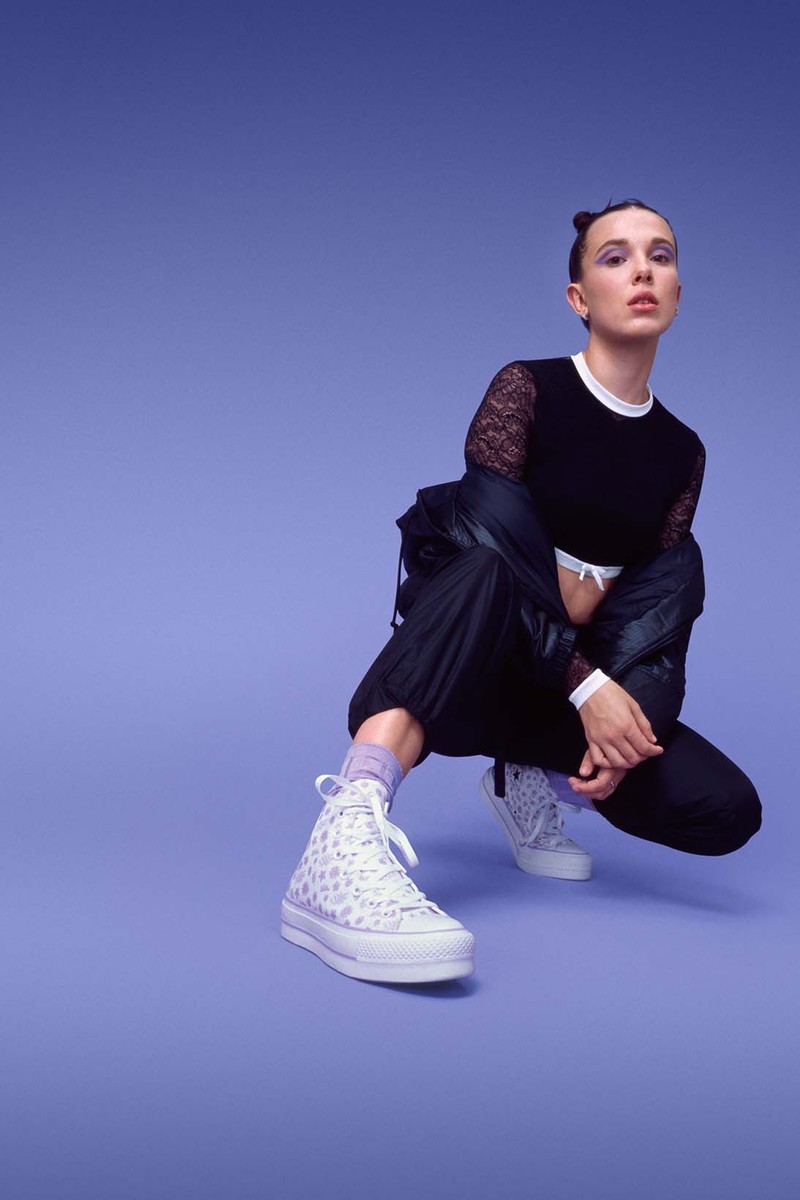 "From the beginning of our work together, Converse embraced my individuality and encouraged me to share my ideas and express myself," Brown said. "Self-expression and embracing what makes you 'you' are qualities that Florence by Mills was built on, so it's a natural and organic partnership as both companies share the same message."
If you're looking to snag your own pair of Millie's customizable kicks, but aren't sure how to style them, she suggests wearing them with "a cute maxi dress and a jacket or maybe a pair of jeans and a tee" — or "a jumper if it's cold."
To shop the collection, you can find the Florence by Mills x Converse By You collaboration on Converse websites.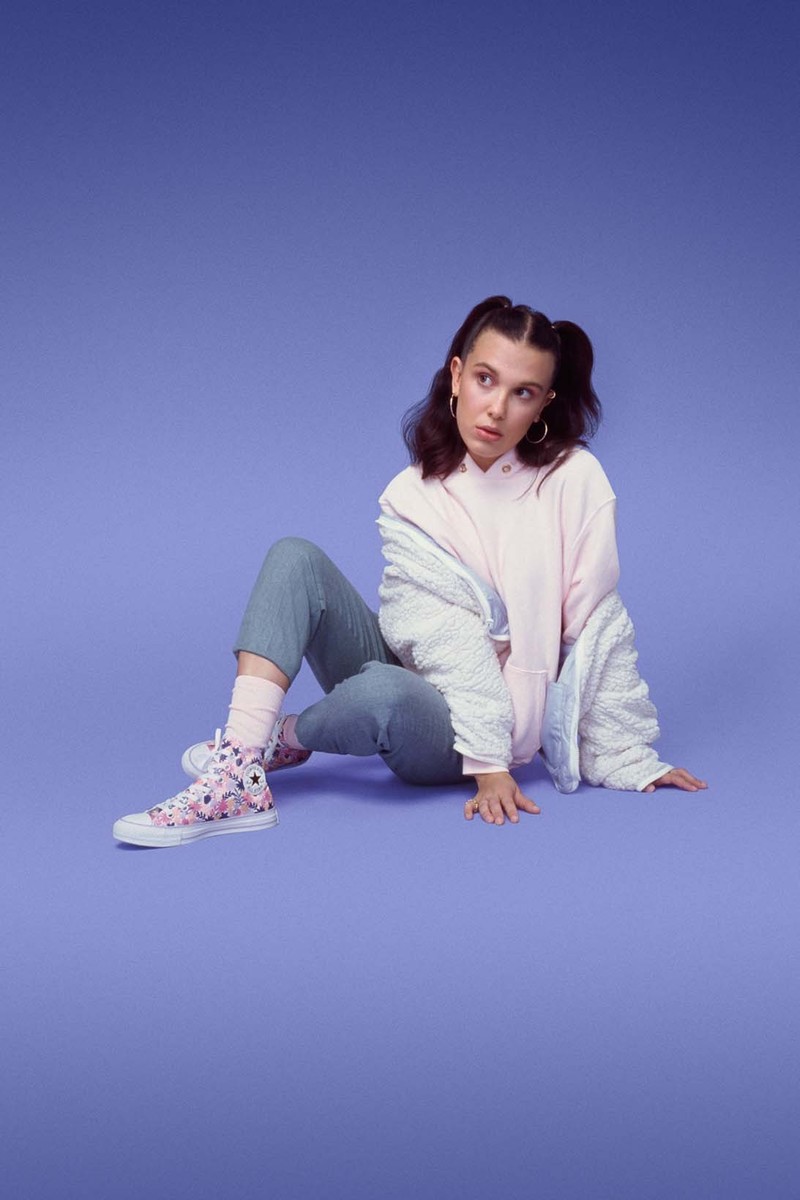 Up Next, A Play Of Patterns Is Featured In The New Aries x Eastpak Collection