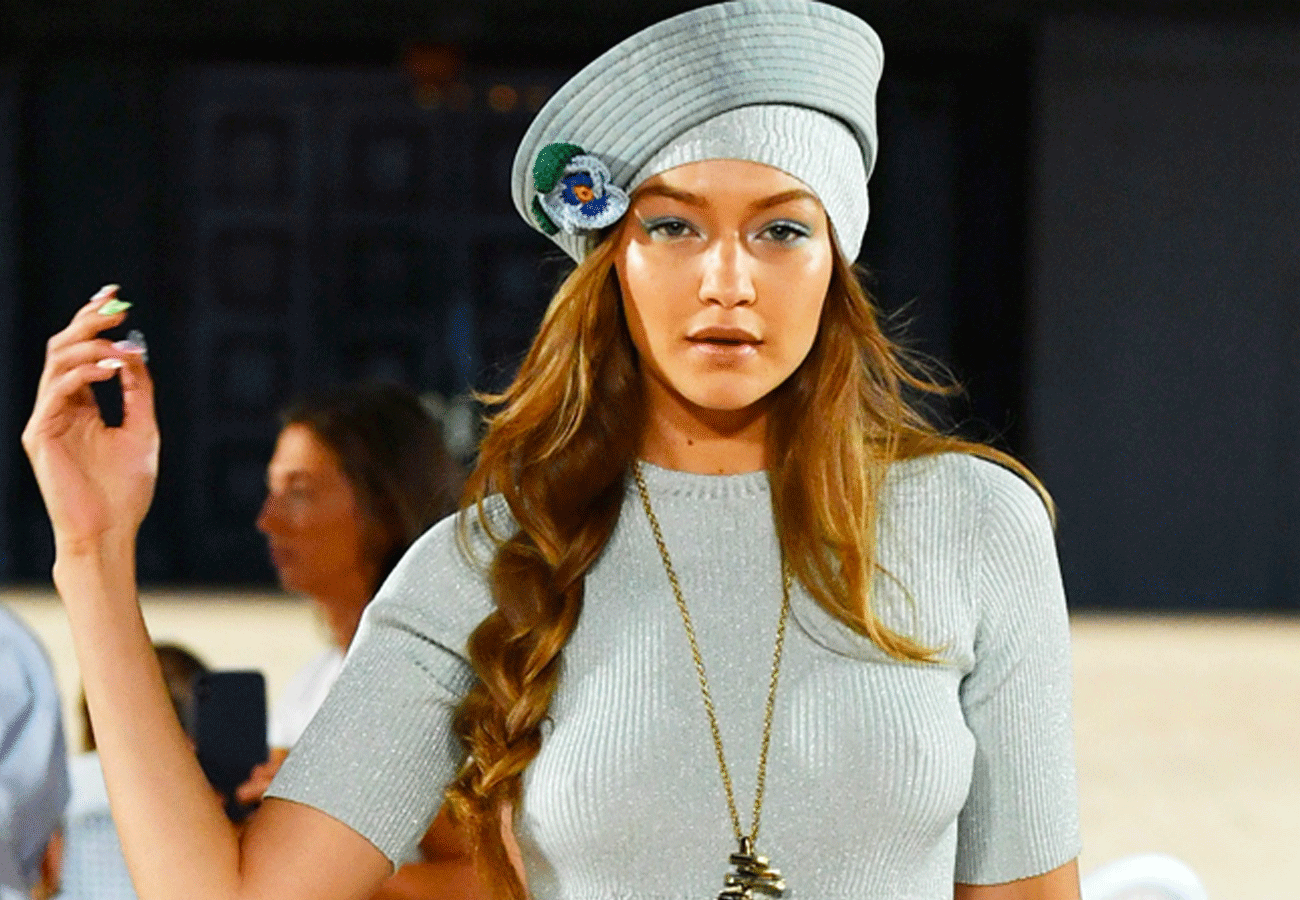 Gigi Hadid Walks Barefoot At Marc Jacobs Like A Dream
Dream A Little Dream of Gigi
Gigi Hadid proved herself to be an absolute pro last week. The Marc Jacobs show at New York Fashion Week took place last Wednesday to resounding applause and praise. However, what most of us didn't notice, was the wardrobe malfunction that caused model Gigi to walk the runway sans shoes. We just hope that floor was clean…
The malfunction was revealed on Friday when Gigi took to her Insta to thank Marc Jacobs and his team for including her in what she describes as, "one of the most incredible shows [she's] ever seen. @marcjacobs (sometimes a lil wardrobe malfunction can lead to the magic moments)." Gigi posted a video of her strutting her stuff barefoot and on tiptoes, even throwing a cheeky salute out to the audience. Okay, QUEEN!
Then, the stylist for the show Katie Grand took to her Insta to further elaborate on what had happened and praise the model for her professionalism and grace. The stylist wrote, "now there is a little story to go with this clip, in the first opening 'finale' of Marc's show Gigi's heel broke- if you see the images from the first passage she has thigh-high silver socks and white leather mules, and since we were at the other end of the armory there wasn't much we could do other than either fake a non broken heel or rip off her socks and shoes and send her out barefoot, which we did, and was all the more natural for it. Gigi and all the people from the show thank you all so much for being so patient, beautiful and inspiring and also Stephen Galloway for your fantastic choreography."
Wow. While the model looked so effortless and serene in her baby-blue number, we can only imagine how stressful the moments prior stepping out on the runway must have been. Marc Jacobs even commented on the stylist's post, saying, "A perfect mishap. Sometimes only when something goes wrong does everything go right. Don't you think??" Yes, Marc, we do. Let that be a lesson to us all that sometimes, life happens, you've just got to kick your shoes off and dream a little dream. Just like Gigi.
Next Up, Take A Look At Louis Vuitton's Cruise 2020 Collection