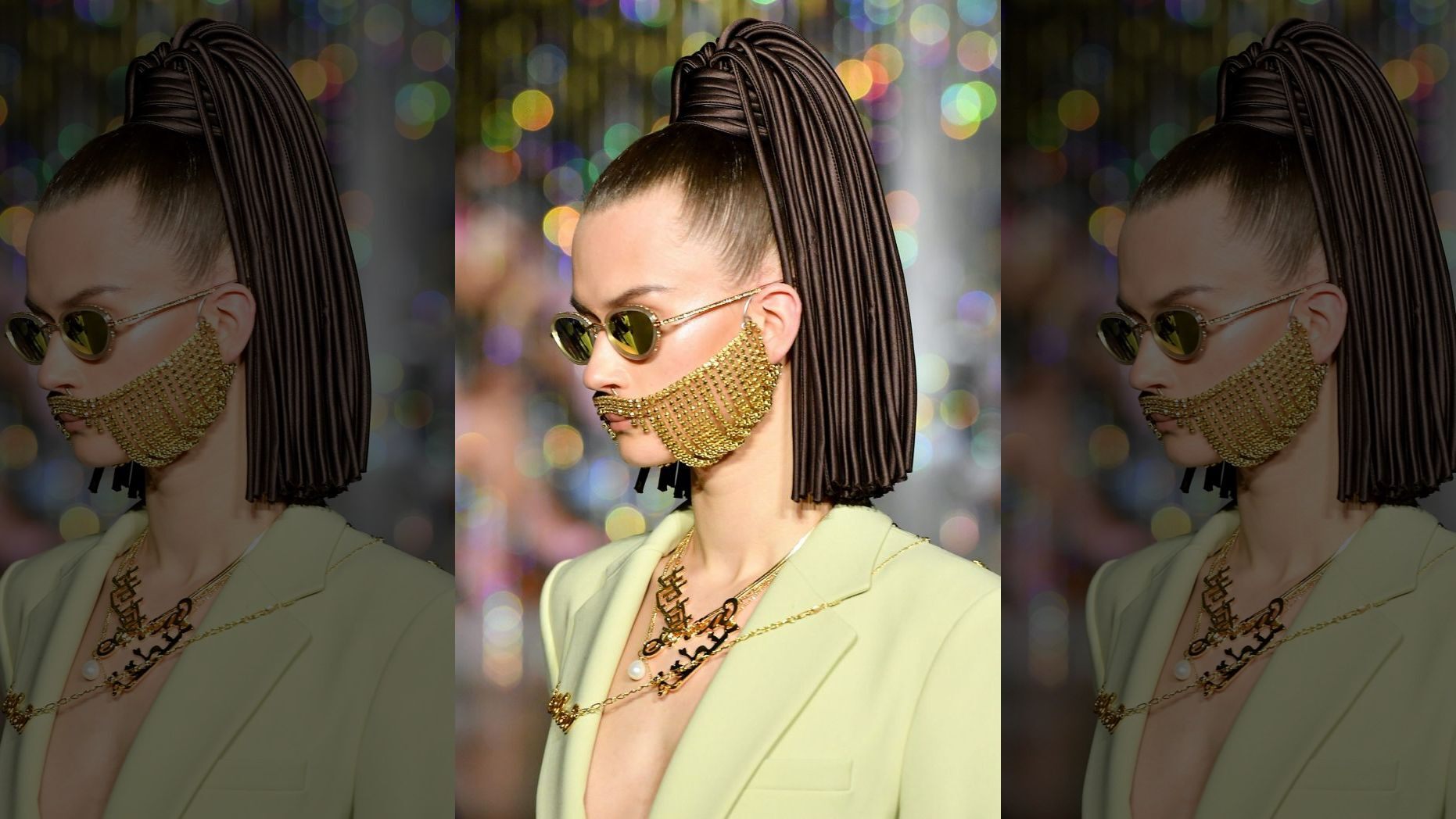 That One Time NY Fashion Week Got Freaky
Le freak, c'est chic.
The most exciting thing about any fashion week is the unpredictability, creativity and artistic boundary-pushing of the shows…Oh, and sick clothes! This year, New York Fashion week definitely did not disappoint. We're here to break down our favorite freaky trends we saw on the catwalk this season.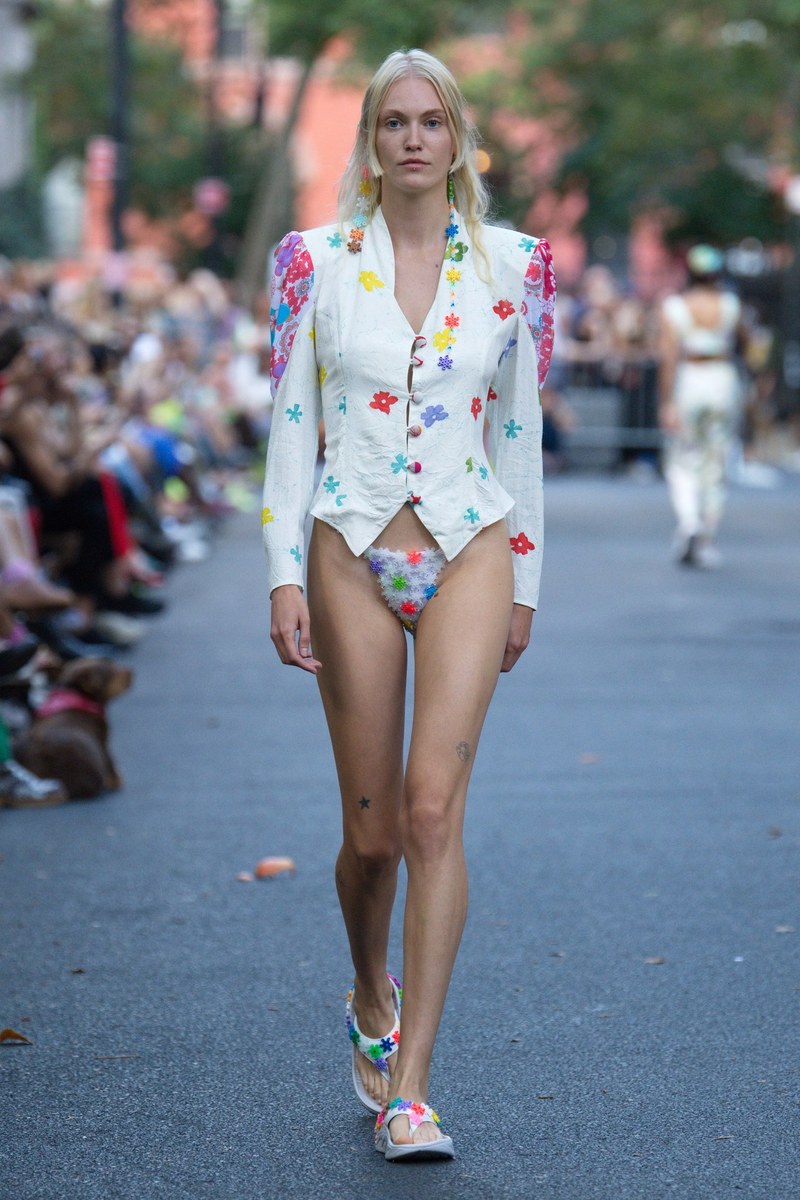 Designer: Collina Strada. Image Credit: Vogue.
Do you remember the whole underwear as outerwear trend? Well, this first trend is kind of like that, but minus one little detail. Get ready to get leggy with underwear as outwear 2.0, but this time you've got to lose those pants. Yep, that's right! Both Collina Strada and Area's shows featured models walking the runway with cute patterned co-ords…without pants. Better get squatting girls, because underwear is the main event for Spring/Summer 2020 if you dare to bare. Just make sure you cover up on top with a cool tailored blazer or structured jacket and you are good to go.
Next up is a compromise for those of us who are still quite attached to our pants. Say hello to one-legged pants. Yes, REALLY. Who said you must be all or nothing? Who said you must be one thing or another? We really don't have to choose. At NYFW Marc Jacobs and Lou Dallas taught us that if you dream it, you can do it. Don't mind us, we'll just be over here chopping up our last season Levis until further notice...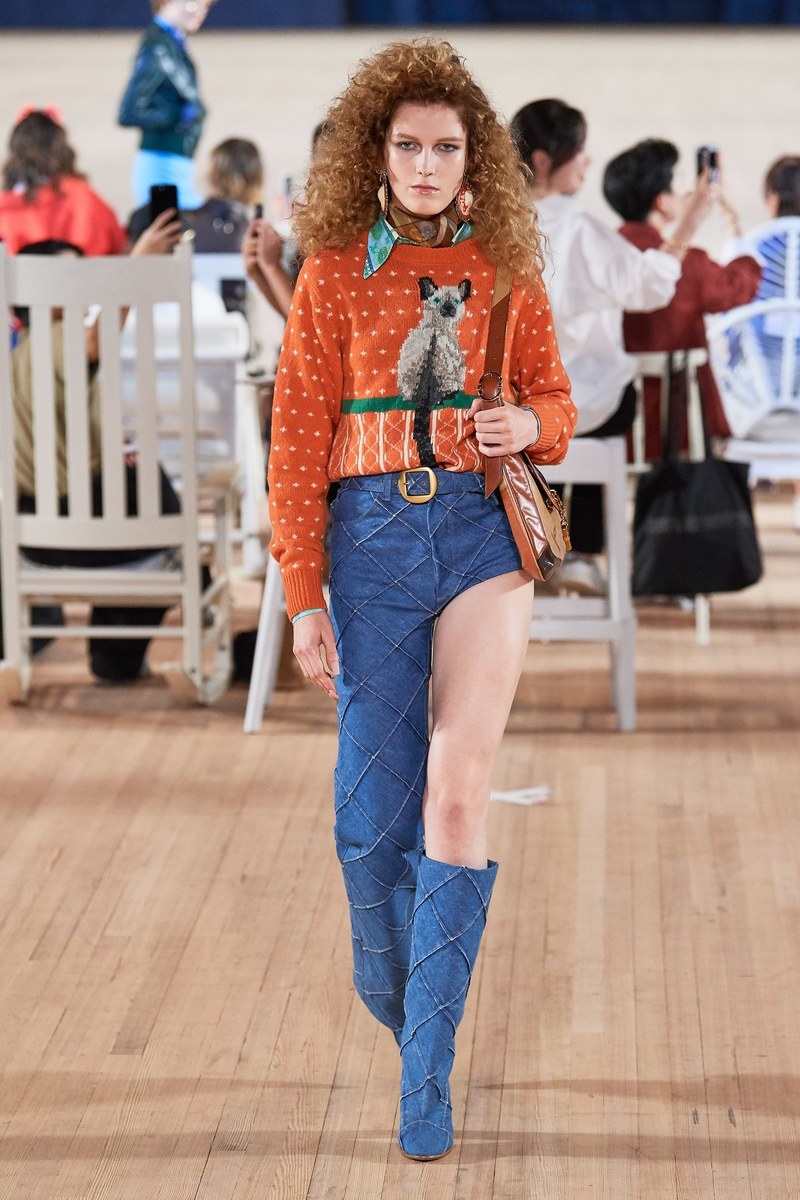 Designer: Marc Jacobs. Image Credit: Vogue.
At Area's show, facial hair was a massive talking point. Models strutted down the runway with crystal beards as if it were just another Tuesday. Yeah, so what? If vagina jewelry is officially a thing, crystal beards are child's play.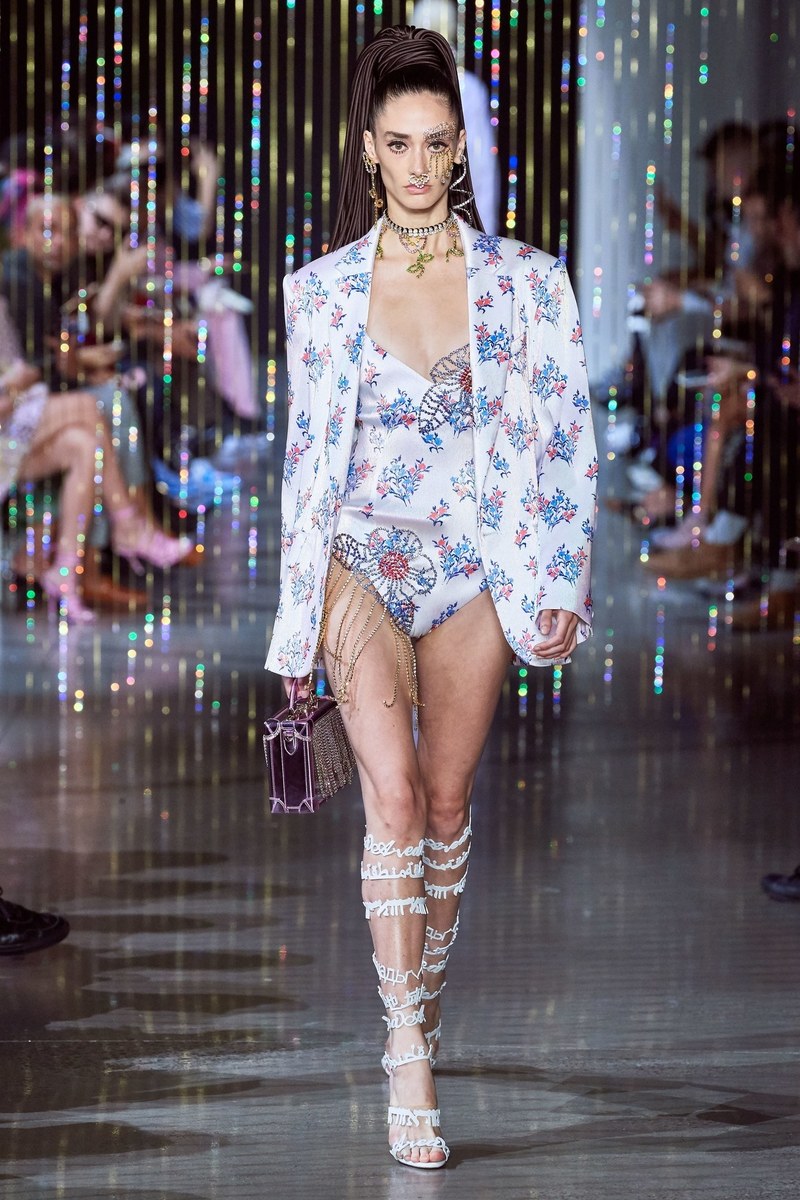 Designer: Area. Image Credit: Vogue.
Meanwhile, over at Rebecca Minkoff's presentation, breasts were out on display as Sports Illustrated model Mara Martin breastfed her daughter on the runway. Minkoff has been praised for her celebration of working moms and for normalizing the stigma of breastfeeding in public; a freaky idea for a high-fashion show. Freaky and fabulous!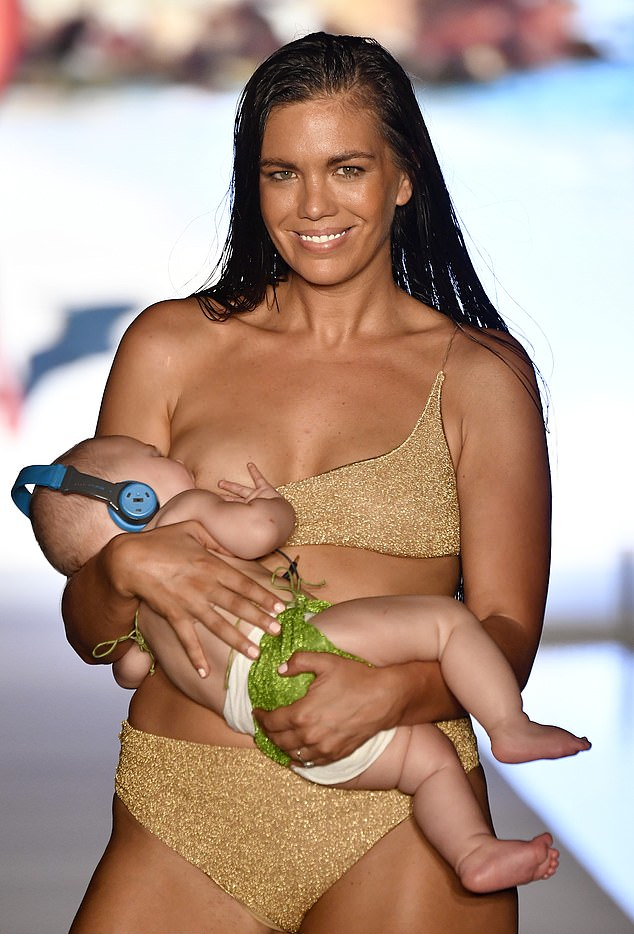 Designer: Rebecca Minkoff. Image Credit: Dailymail.
NYFW this year was truly a melting pot of inspiration, creativity, and imagination. While these shows brought us some real freaky and unique trends, what was interesting was how wearable some of it seemed. Whether that is because our threshold for what we view as 'normal' is continually expanding or whether our street-style is more experimental than ever before, NYFW put the freak back in chic and we cannot wait to take it to the streets.
Image Credit: Foxnews.
Next Up, Take A Look At Louis Vuitton's Cruise 2020 Collection