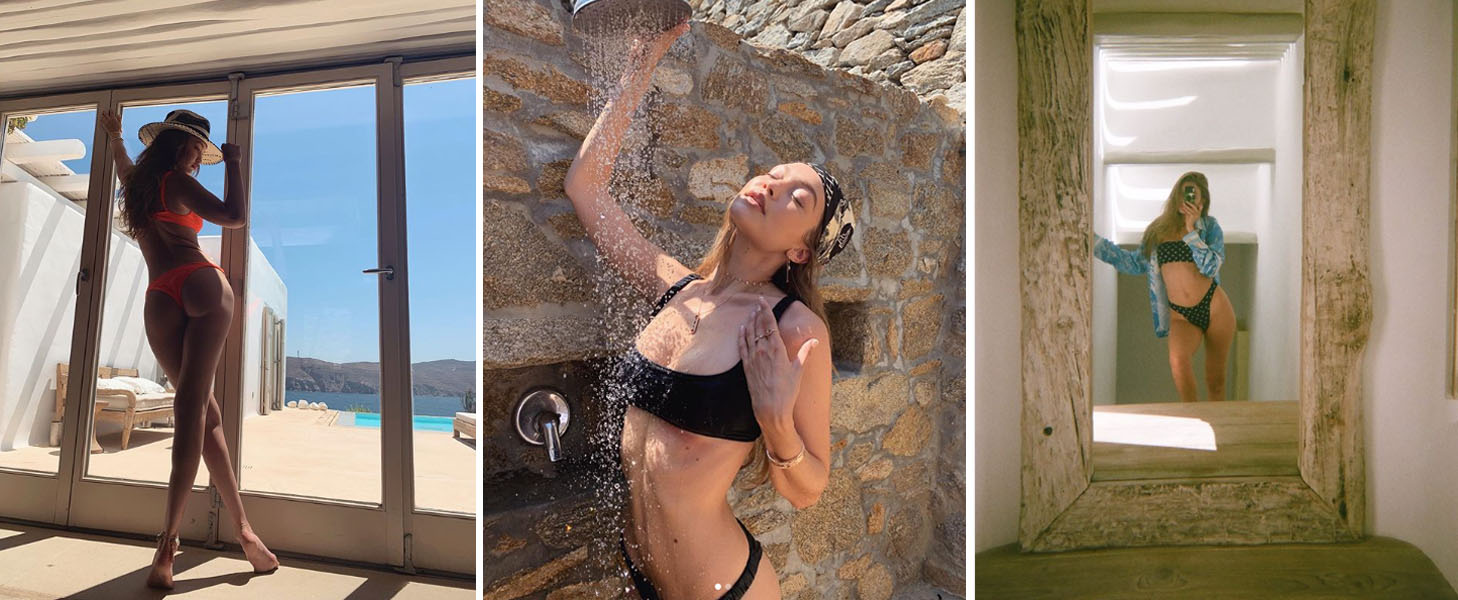 Gigi Hadid Is Getting Flak For A Controversial Instagram Post After Being Robbed In Greece
Slanderous.
Gigi Hadid has caused a stir with some of her fans after telling them not to go to the island of Mykonos, Greece. Posting on her disposable camera Instagram account, which is separate to her main, she revealed that her house was robbed. Gigi, who was holiday with her sisters at the time, went so far as to tell her followers to " spend your money elsewhere."
"Don't let insta fool u," she wrote. "Got robbed. Never going back lol. Wouldn't recommend."
TMZ reported, Hadid and her sisters, including Bella, came back to the holiday home one night to find their jewelry, clothing, purses, and sunglasses stolen. The whole home was reportedly a mess, and it was enough to compel her to swear off Greece forever. This has understandably upset some of her fans.
"Let me get this straight, you're blaming the whole of Mykonos because you were robbed and in retaliation you're trying to impact their tourism and economy by telling people not to go there?" One commenter wrote.
"I got robbed in Miami… I don't tell people not to go there…stupid post," another wrote. One upset fan said: "This is slandering. Go elsewhere but don't use your impact to deter others from going."
Gigi Hadid made a follow-up comment to appease her fans and explain her comment further. "Let me make this clear for everyone below who thinks I don't deserve to have an opinion on my experience and warn people of this- I was robbed along with more than 30 other houses that night, some at gunpoint. It was not possible to contact any form of law enforcement except through my local security who happened to have a contact. This is a privilege that most people traveling there would not have."
Hadid added that she was not made aware of the possibility of crime or the lack of nearby police stations before she went there. "If I'd known it happened so much and there was not enough infrastructure to protect myself I wouldn't have gone." She added: "This is my opinion based on actual events and you not liking that isn't my problem. Lastly, I work my ass off and never do a trip like this for myself and friends, so if I want to post pictures after being robbed, I will do so."