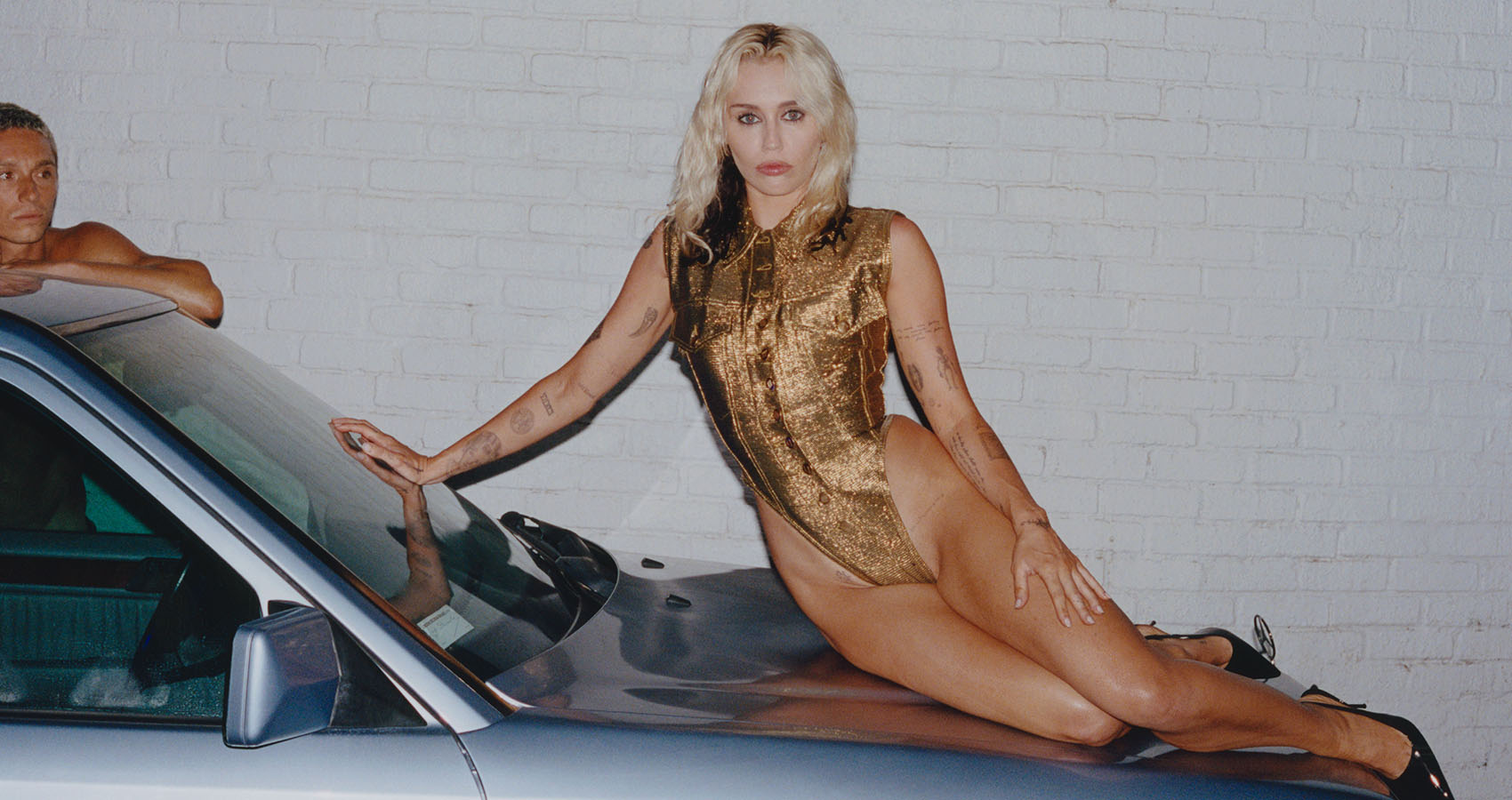 Does 'River' Suggest Miley's Latest Aesthetic?
Endless Summer Vacation Continues Miley's endless style.
The black and white music video which accompanies Miley's new release 'River' can give us clues as to where Miley's style is heading next. Not only does she experiment with different music genres, but Cyrus has also tapped into multiple fashion aesthetics since her Hannah Montana days. The aesthetics she embodies often go hand in hand with her music style of the time. Plastic Hearts meant leather, latex and black fits, whereas Younger Now, saw Miley in less restrictive, floaty summer styles. So, what are we predicting for Endless Summer Vacation?
Working with the 'River' video we see Miley in an LBD and black stilettos. This suggests a classic chic aesthetic could be seen more on the star. Backing up the look from the latest music video, we have the album cover, 'Flowers' music video and her latest Backyard sessions performance. She is clearly embracing the classic black look and is commonly accessorizing these looks with dark shades. The styles of swimsuits and dresses are elegant and glamorous, so we are definitely noticing a pattern. The colors, fabrics and silhouettes are even pointing us in the right direction; for example, in 'Flowers' Miley wears a metallic gold dress, lace pieces and a tailored suit. So, we think it is safe to say Miley's latest aesthetic is a modern take on Hollywood glam and the classic fashion looks of the past century.
Up Next, Figure Out The Right Dating App For Your Preferences | 6 Tips