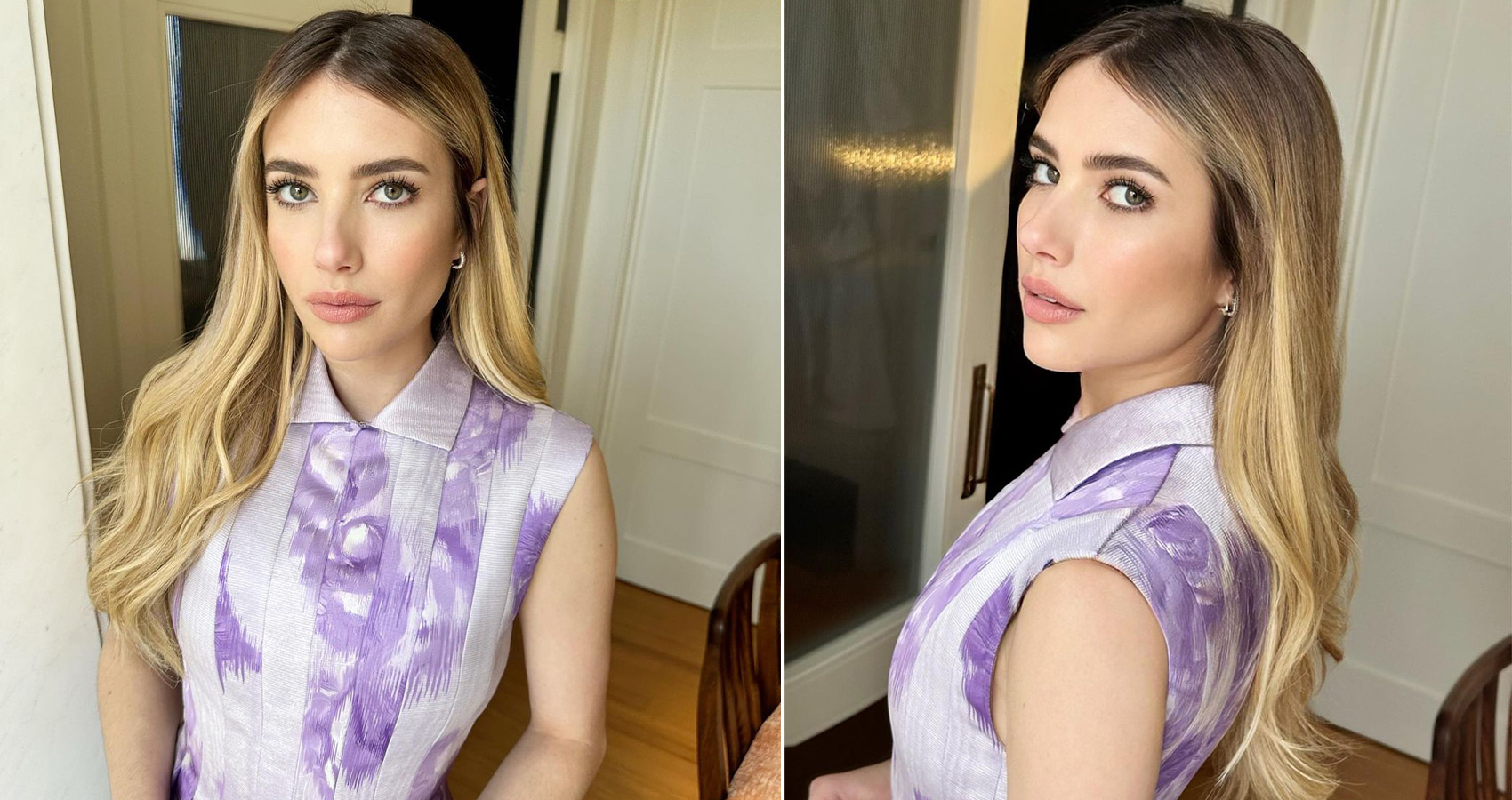 Emma Roberts Uses A Gold Toothbrush To Perfect Her Brows
We're obsessed.
Emma Roberts never fails at commanding our full attention when it comes to dishing beauty secrets. In an Instagram video shared by Vogue, the star discussed her enviable eyebrows and revealed the trick she uses to make sure they always look groomed.
Emma revealed it was an area she was particularly into, saying, "So now we're gonna do brows – I'm obsessed with my brows, I love to brush my brows." She then whipped out a gold toothbrush detailing, "Iconic London makes this brow wax and it comes with a gold toothbrush. My eyebrows have their own toothbrush. I like this application with the toothbrush and wax because it doesn't flake off or look wet. It gives them that little brush."
Emma Roberts used the Iconic London Brow Silk & Brush to perfect her arches. Inspired by the old Hollywood trick of using soap to set eyebrows in place, the brush adapts to your style - from fluffy and feathered to groomed and sleek. With no need for additional sprays, the travel-friendly formula can be applied wet or dry.
The star went on to share an incredibly relatable eyebrow growth story, "I used to wax them obsessively, like my driver's license photo when I was 17 I literally have two eyebrow arches like it's just crazy. So I let them grow, I wax them maybe every few months, and then I just tweeze and I kind of just, I let the girls be themselves."