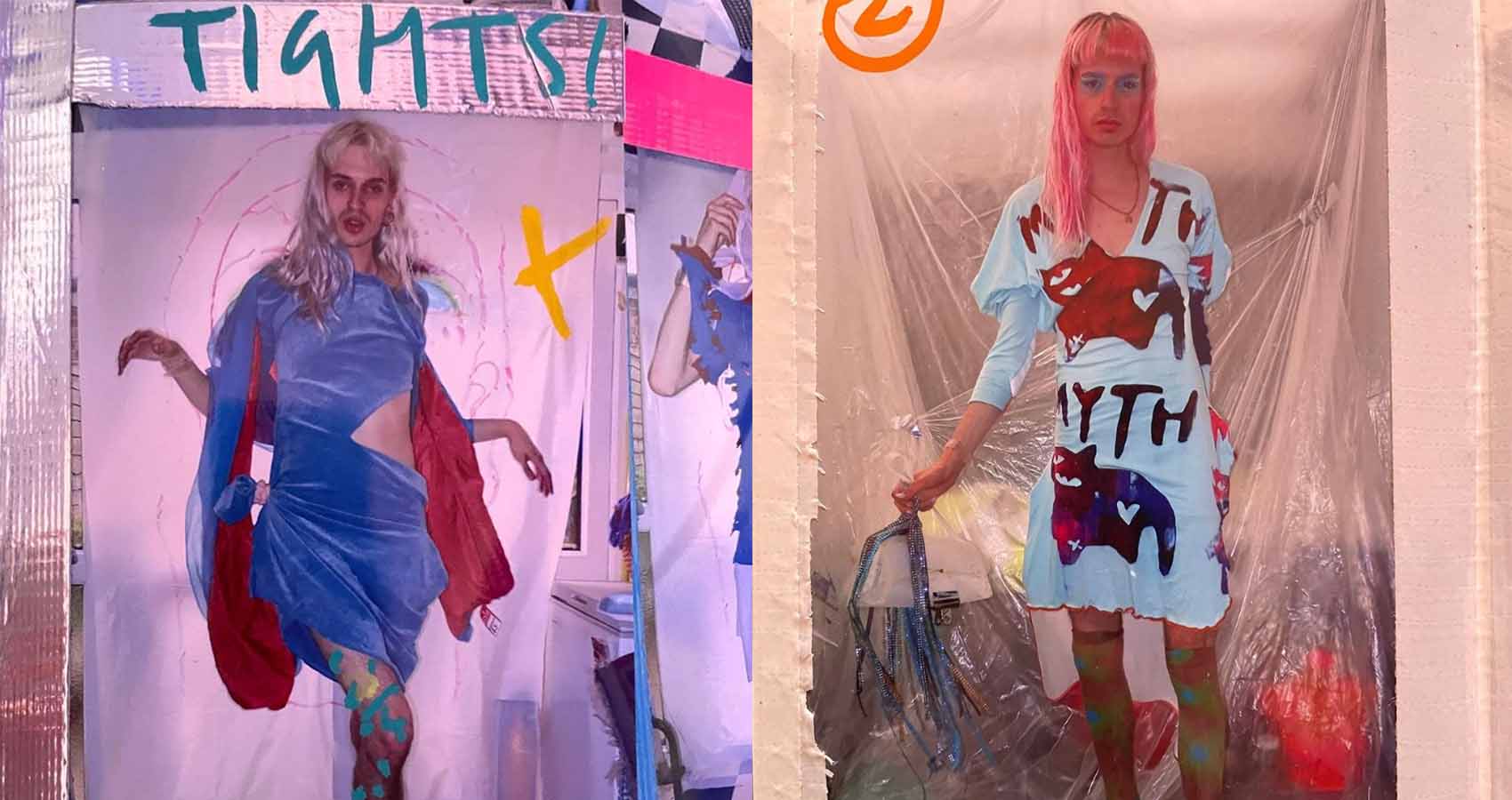 Dolce and Gabbana Throw Their Support Behind Matty Bovan For Milan Fashion Week
Matty Bovan stays winning with this new collab.
Yorkshire-based designer Matty Bovan has been known for being a Maverick within the fashion industry, a place already known for its renegade ideas, and for having a uniquely hands-on approach to designing. Now, Bovan is being given an opportunity to prove his talents, having gotten the approval of Domenico Dolce and Stefano Gabbana, who are supporting him through Milan Fashion Week. The duo will see to it that the collection is brought to fruition by supplying the fabrics and materials for Bovan's collection, staying true to their word of promoting young talent.
Domenico Dolce and Stefano Gabbana say that his design aesthetic works well with Dolce and Gabbana, stating, "The colors, proportions, and energy of Matty Bovan's work reveal the tremendous research and creative process behind each piece. We immediately had a special understanding with him; we are happy to be able to support Matty and the poetry of his vision." Bovan will be working in lock-step with Dolce and Gabbana, creating a new collection that is set to debut at September's 2022 Milan Fashion Week.
Despite being only 27, Bovan has already earned his keep in the fashion world, decamping mass consumption of clothing, developing a trademark eccentricism aesthetic throughout his work, and working underneath creative director Nicolas Ghesquière at the house of Louis Vuitton. Inspired by Vivienne Westwood, Bovan is tackling the lofty task of developing methods that alleviate mass consumerism in the fashion industry.
Being a shaker and mover has paid off for Bovan, now that he is working alongside other subversive talents. Dolce and Gabbana are known for the way in which they revolutionized the masculine suit into a symbol of feminine power, crossing gender borders and making a feminist statement. Bovan stated, "I am so excited to announce that I will be showing my next collection in Milan supported by Dolce&Gabbana. Craft and handiwork are at the heart of my work, something that myself and this iconic Maison have great affinity with; the synergy upon meeting Domenico and Stefano recently was palpable. I'm still processing the idea that I am going to be exploring their archives and mixing their historic work with my new output for next spring. I'm already feeling the turbo charge of this alliance!"

Up Next, Rosé, Bella Hadid, and Courtney Love Front The AW22 Campaigns And Oh My God, There's So Much To Unpack