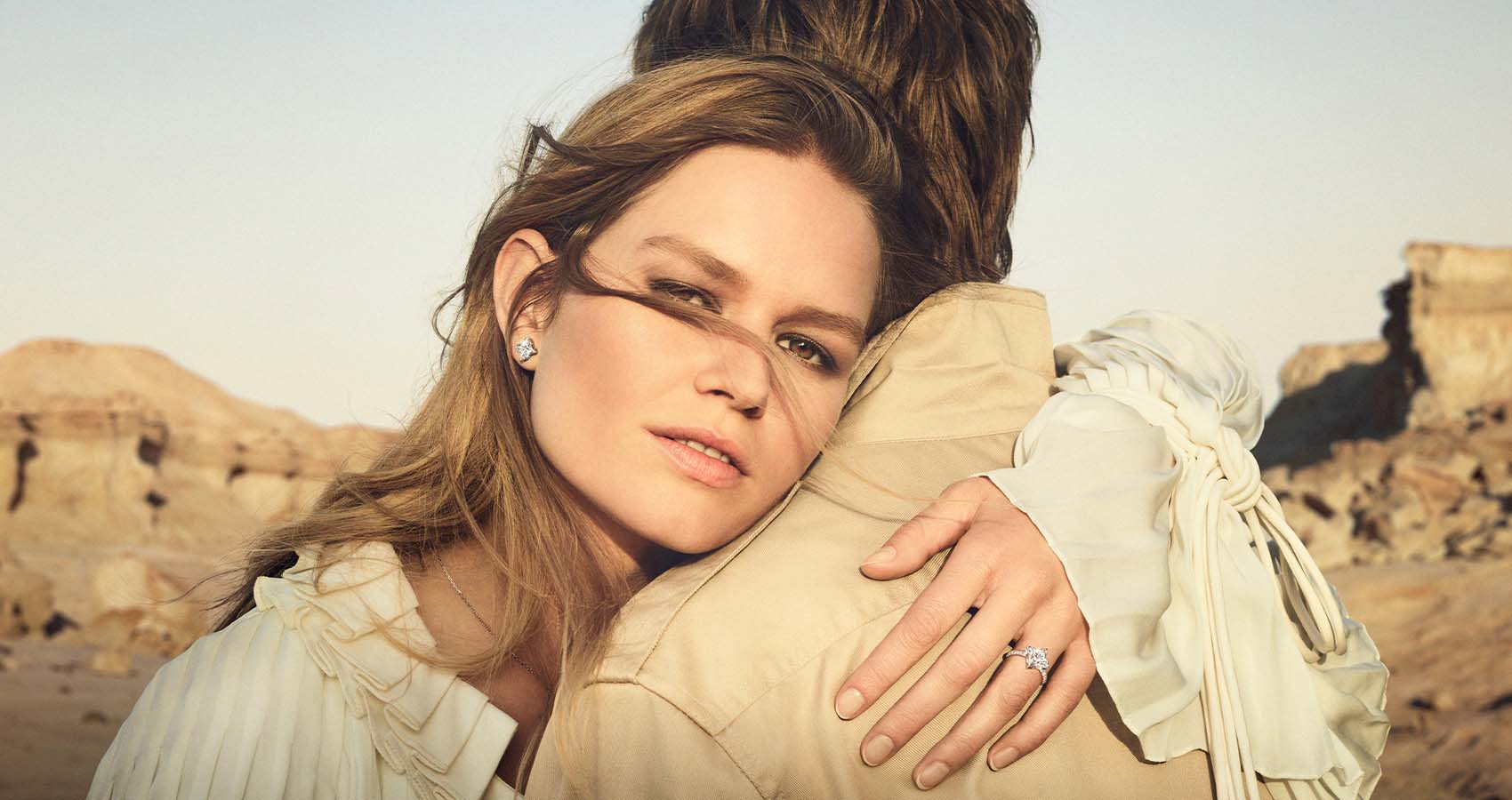 Louis Vuitton Debuts Their Fine Jewelry Line With A Diamond Collection
And they created a diamond after their classic LV flower!
Louis Vuitton just released their new fine jewelry line, LV Jewels. LV kicks off the line with the LV Diamonds Collection, a collection that celebrates the use of diamonds to commemorate life's meaningful moments. The jewelry has a classic look but also has small, charming details that really set it apart.
Emotion Takes Flight with LV Diamonds. #LouisVuitton's new #LVFineJewelry Collection celebrates the power of diamonds to mark life's most meaningful moments. Discover the campaign for the new collection released in the U.S. and Japan at https://t.co/Kz49Rdq7fW pic.twitter.com/h3vNdE1uQu

— Louis Vuitton (@LouisVuitton) July 11, 2022
The LV Diamonds Collection is meant to be a celebration of special moments with loved ones and an "eternal symbol of love." The collection contains wedding bands, double stud earrings, and pendant necklaces, among other pieces, and comes in silver, gold, and pink gold. The crown jewel of this collection is the LV Monogram Stars Cut, which is a replica of the classic Louis Vuitton flower. This jewel is found on pendant necklaces and earrings, either by itself or paired with a rounded pendant. The jewel can also be found on rings, whether on a single band or in between two bands.​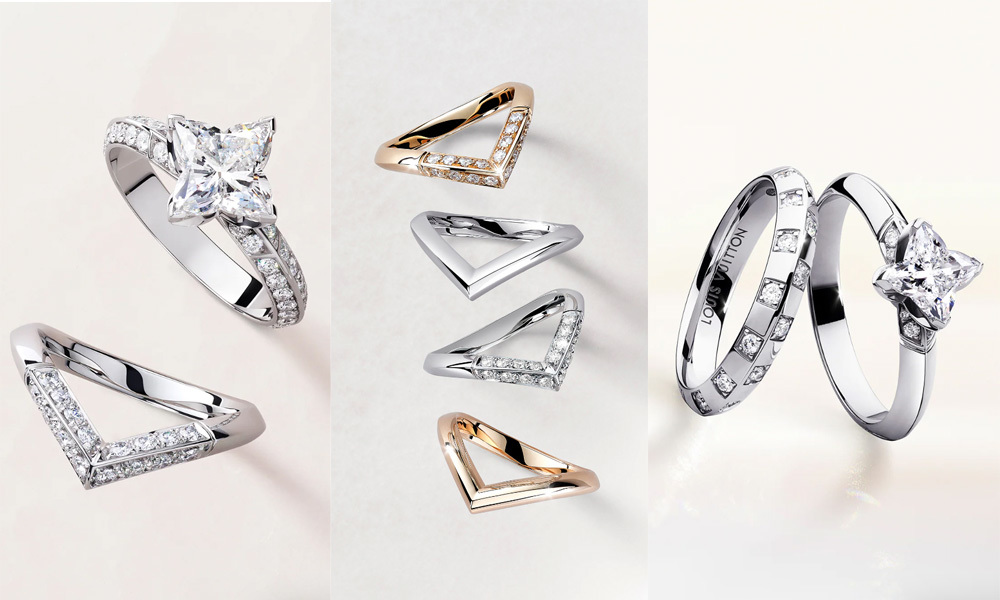 While the LV Monogram Cut is the star of this collection, Louis Vuitton kept true to creating jewelry for special moments by including wedding bands. These rings are made for both men in women, come in sizes from 2.5MM to 4MM, and come in gold, pink gold, and silver. Louis Vuitton also included a nod to their logo in the V Ring. The point of the "V" projects off of the finger, and some variations of this ring are even studded with diamonds.
The jewelry in this collection is also sustainable, following the rules set by the Responsible Jewellry Council and the Kimberly Process. This means that diamonds are sourced in a way that doesn't create any moral, labor, social, or environmental conflict. As well, the diamonds are selected from rough diamonds which have found their way to the Earth's surface after volcano eruptions.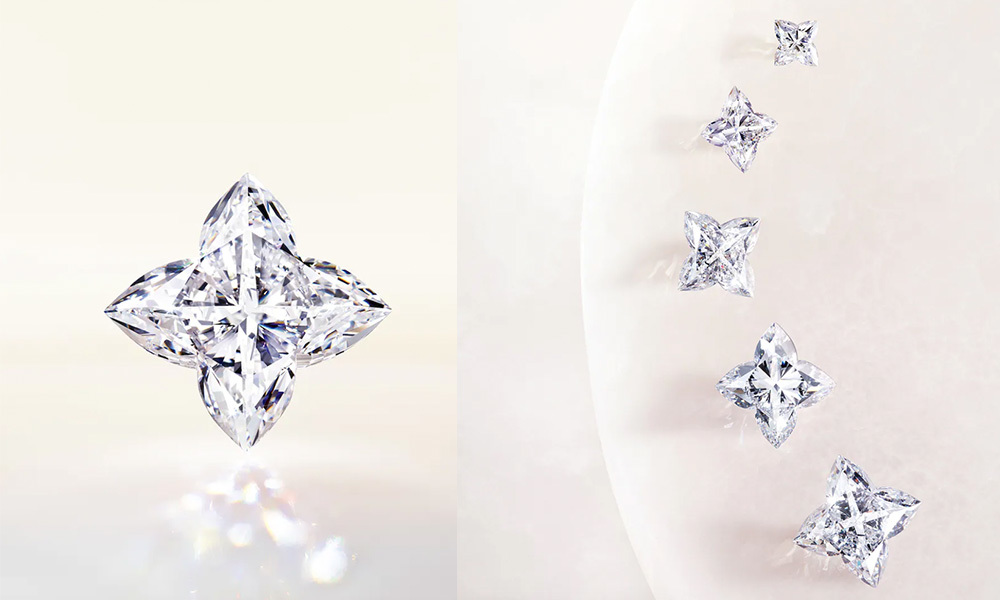 This Diamonds Collection is the perfect first collection for LV Jewels. The pieces are classic and wearable, but still have the art-deco detailing that makes Louis Vuitton so unique. This collection is only available in LV's New York and Los Angeles boutiques, but will launch internationally in 2023.

Up next, Georges Hobeika's New Couture Collection Is A Love Letter To Planet Earth