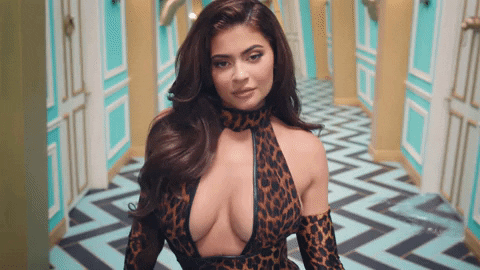 Did Kylie Jenner Mock Selena Gomez's Eyebrows?
Another day, another drama.
Kylie Jenner raised eyebrows over her latest post.
On February 22, Kylie denied that she mocked Selena Gomez after the actress admitted she "accidentally laminated my eyebrows too much." The Kylie Cosmetics CEO responded to a TikTok posted by @devotedly.yours that accused her of being shady.
"This is reaching. no shade towards Selena ever and i didn't see her eyebrow posts! u guys are making something out of nothing. this is silly," the mother of two wrote.
This came after Kylie Jenner shared an Instagram Stories photo of herself where she wrote, "this was an accident?" on top of her eyebrows. She also shared a screenshot of her FaceTime call with Hailey Bieber, where they both showed their eyebrows to the camera.
After catching wind of Kylie's response to the TikTok video, Selena clarified that there isn't any beef with the reality star.
"Agreed @kyliejenner. It's all unnecessary. I'm a fan of Kylie!" wrote Selena, who recently dethroned the makeup mogul as the most followed woman on Instagram.
While Kylie Jenner and Selena Gomez tried their best to debunk any rumors of beef between them, fans flooded the Kardashians star's Instagram comments section. Several users accused Kylie and Hailey of being mean to the actress.
As for Hailey Bieber, she hasn't made any comments about the situation.
Later, Selena wound up declaring on TikTok Live that she's taking a social media break. "I'm gonna be taking a second from social media because it's—this is a little silly. And I'm 30, I'm too old for this," she told fans.
Selena continued, "But I love you guys so much and I will see you guys sooner than later, I'm just gonna take a break from everything."