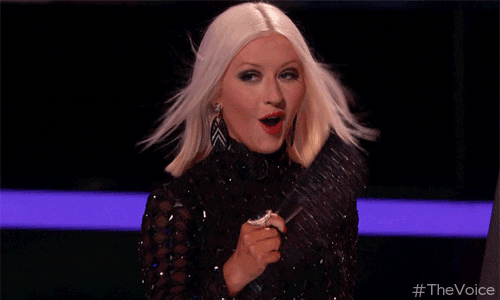 Christina Aguilera Gets Candid About Facial Injections
"I don't want to have a frozen face."
Christina Aguilera is the latest celebrity to open up about her cosmetic work.
The pop diva joins Gwyneth Paltrow, Julia Fox and Joe Jonas as the latest ambassador for Merz Aesthetics and Xeomin, an injectable used to treat frown lines between the eyebrows, similar to Botox.
"I think it's great to share and to be honest and open about what you're doing — in your comfort zone, of course," the singer told Allure in a new interview. "I've always been a pretty open book about embracing my body, my looks, and things like that."
Christina added, "I think we all can rely on a little help. Why not?"
The Grammy winner said she consulted her doctors and glam squad before trying Xeomin and was concerned the anti-wrinkle treatment might inhibit her ability to connect with fans.
"When I'm on stage, authenticity in my face comes first. I have a very expressive face, and when I sing, the emotion there has got to come through. I don't have time to have a stoic, still face," she said.
"For me, it's about bringing that realness to the stage and my daily life while still doing what I can to feel and look my best."
With the singer recently re-creating some of her most iconic looks for fans, from her topless 'Stripped' album cover to her 'Dirrty' chaps, she hardly seems to have aged at all.
"Viewing aging as a negative is a super old-school approach," Christina Aguilera said.
"I've seen myself go through different stages of my life and complain about certain things. As I've gotten older, I look back, and I'm like, 'God, every stage is a new era.' I'm really into feeling more self-assured as you get older. That's the thing to truly embrace. It's harmful when [aging] becomes an obsession."