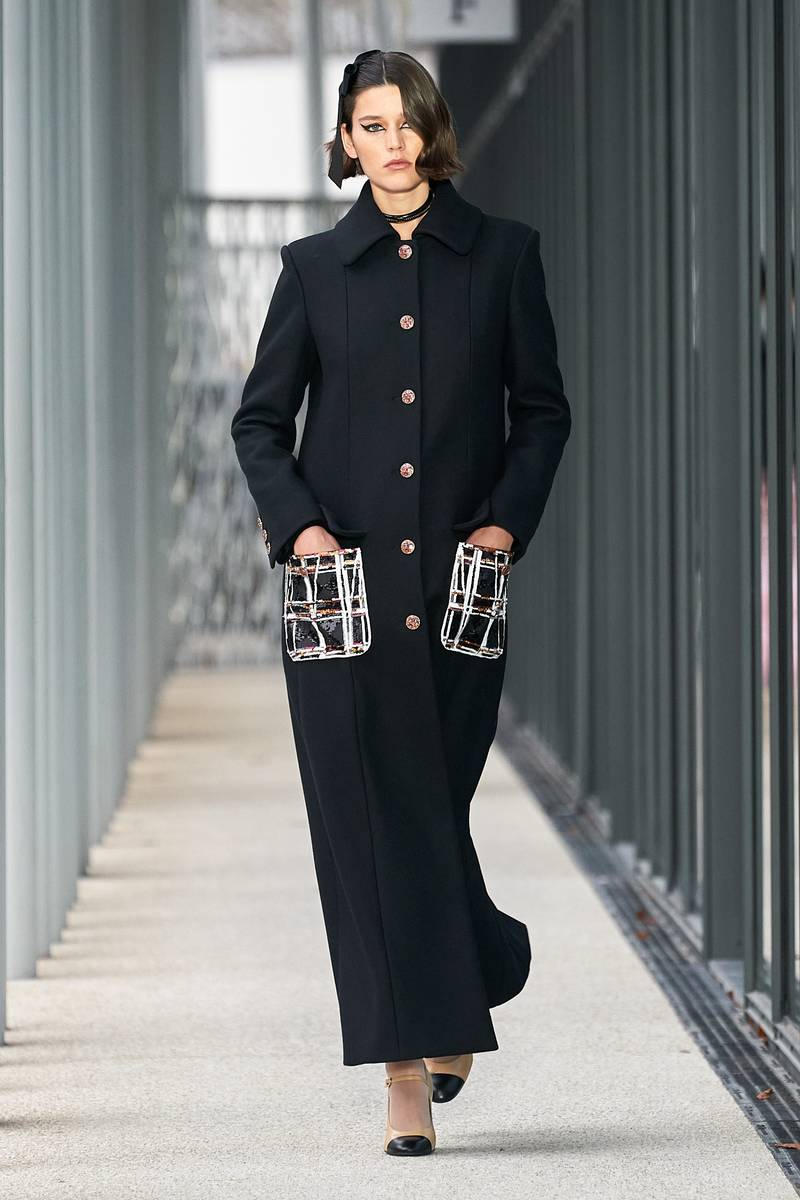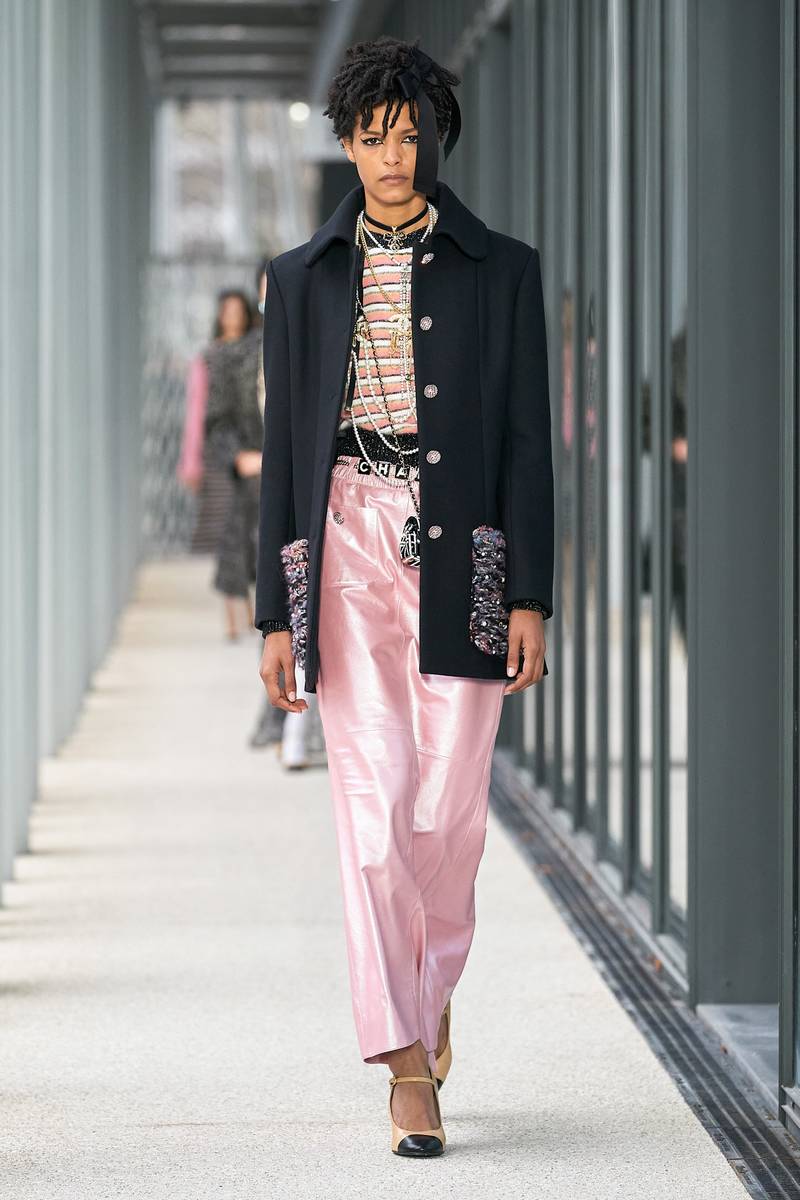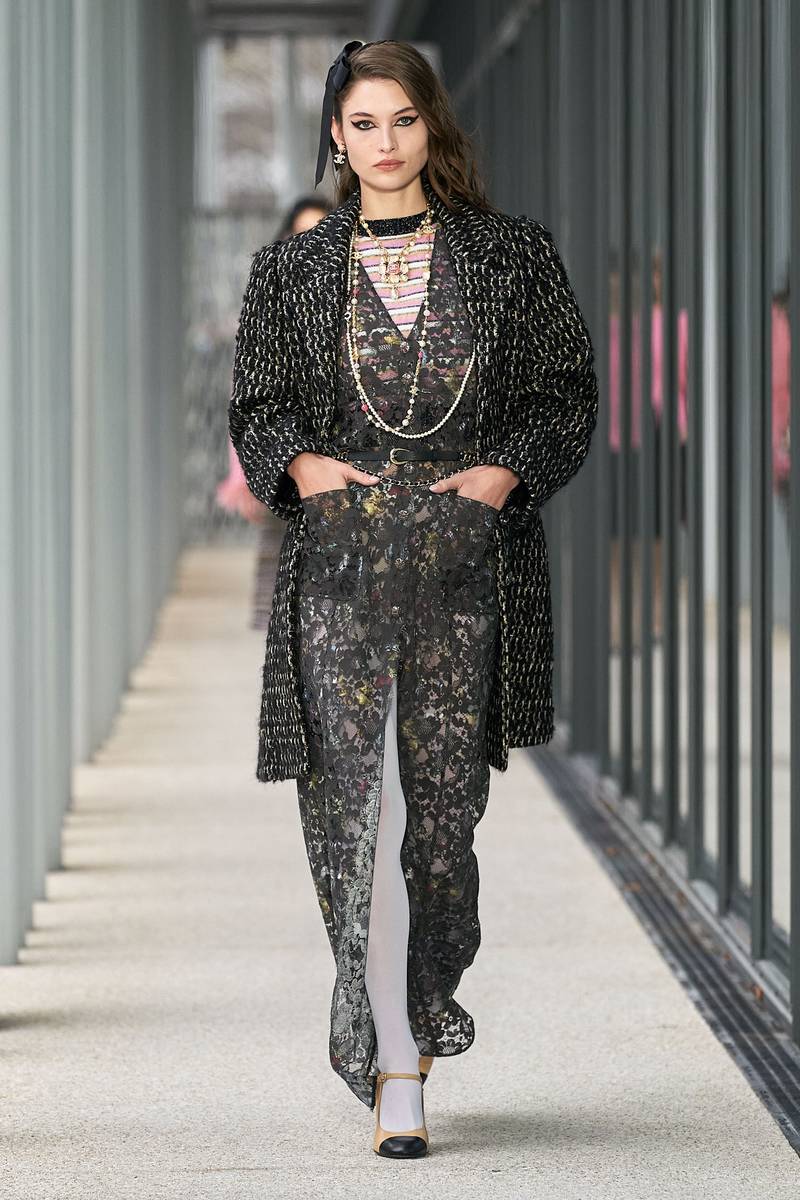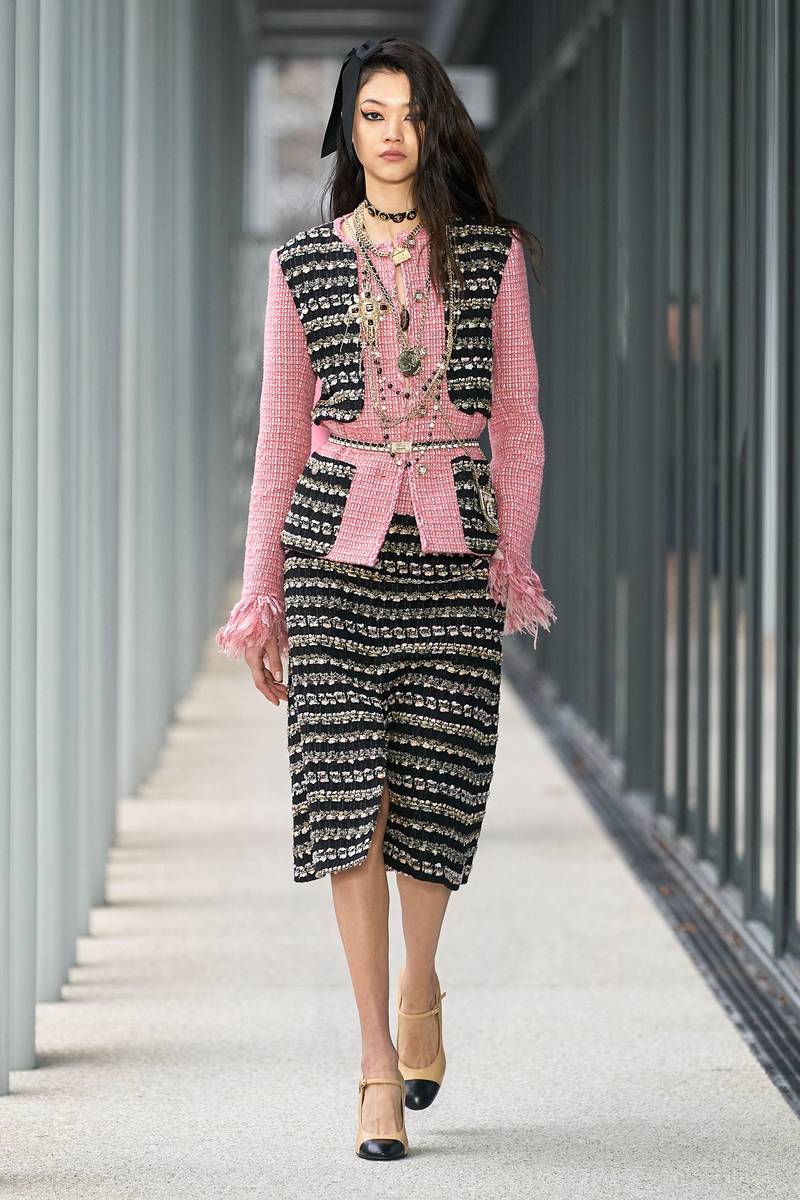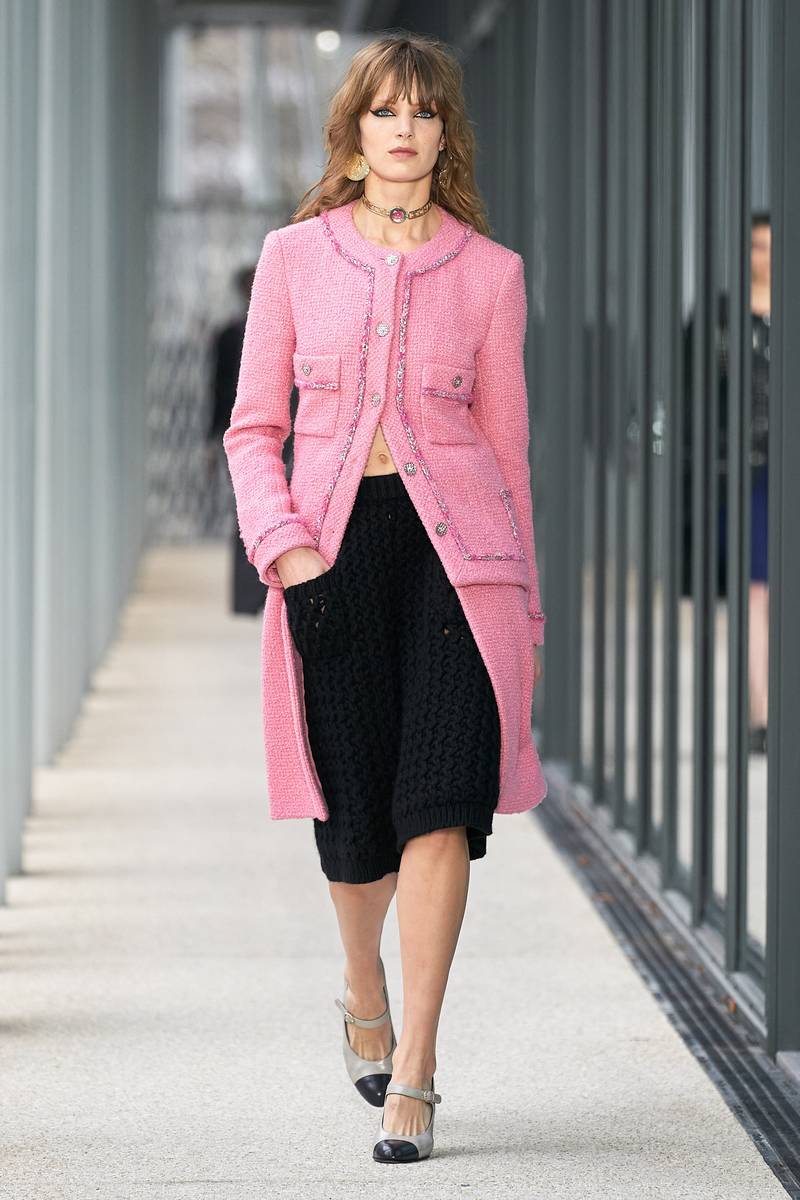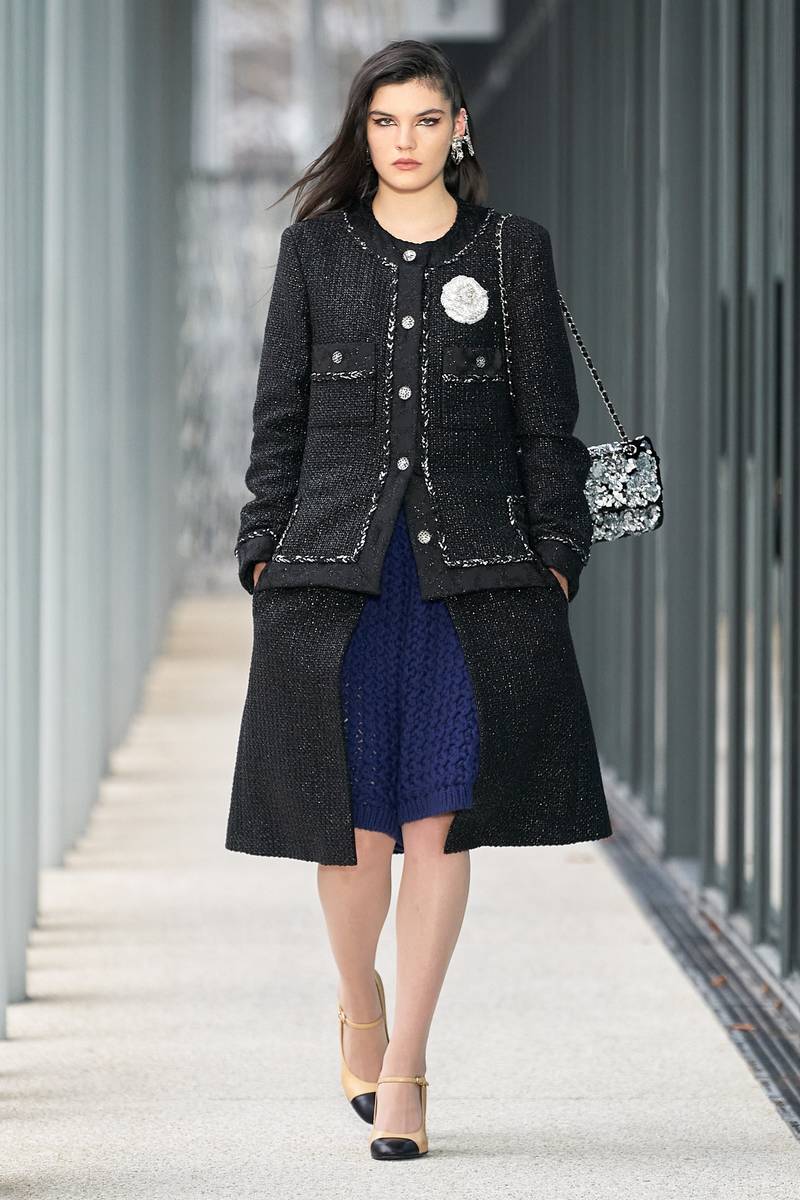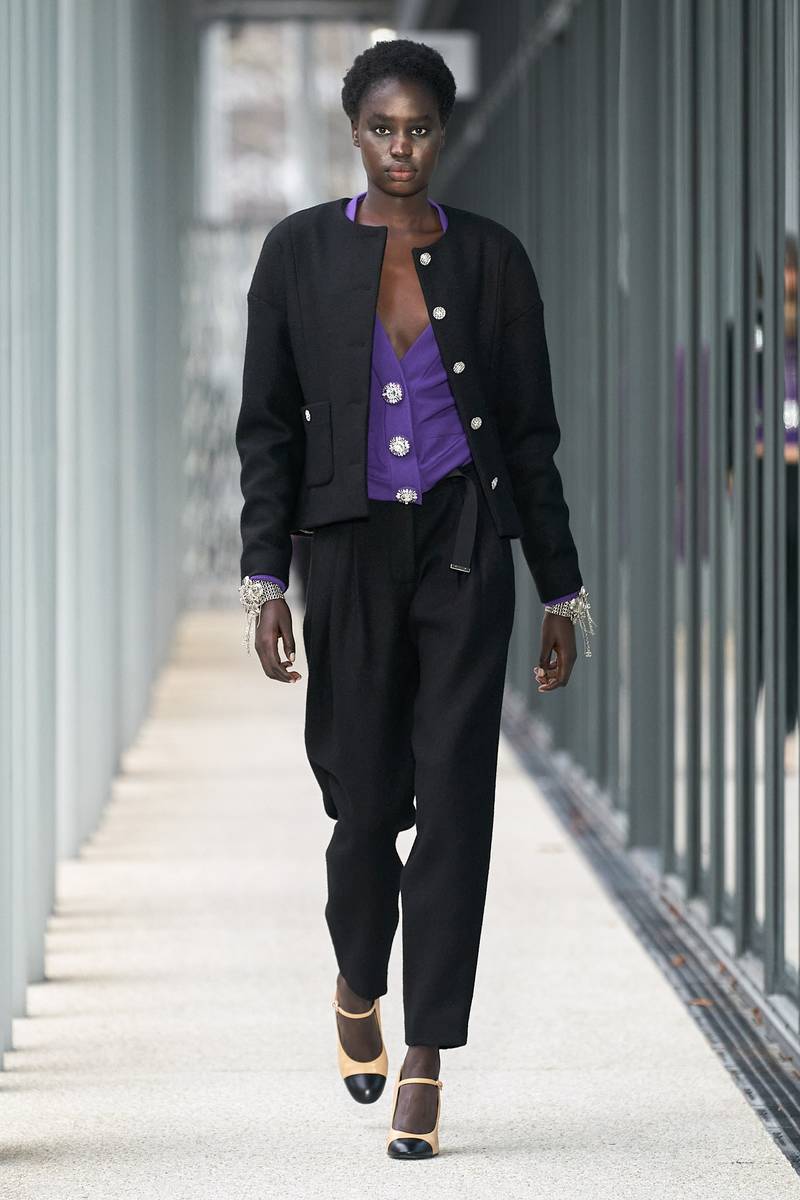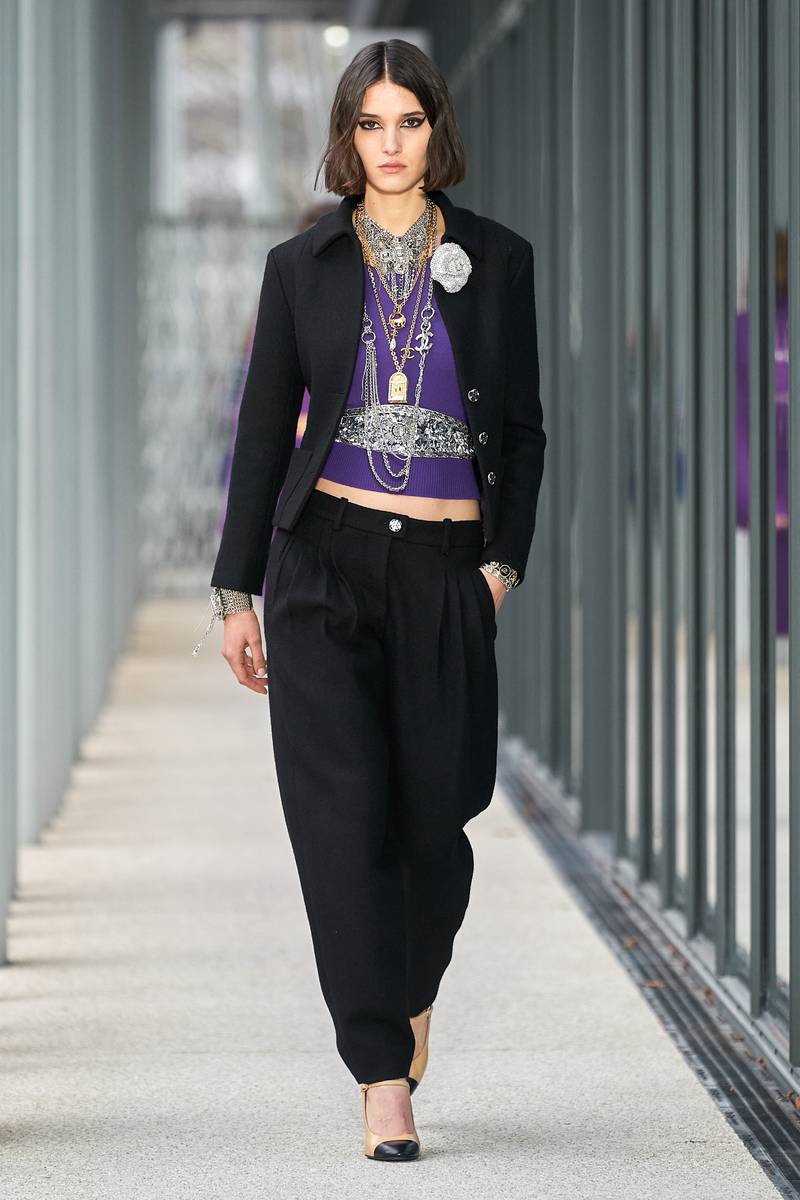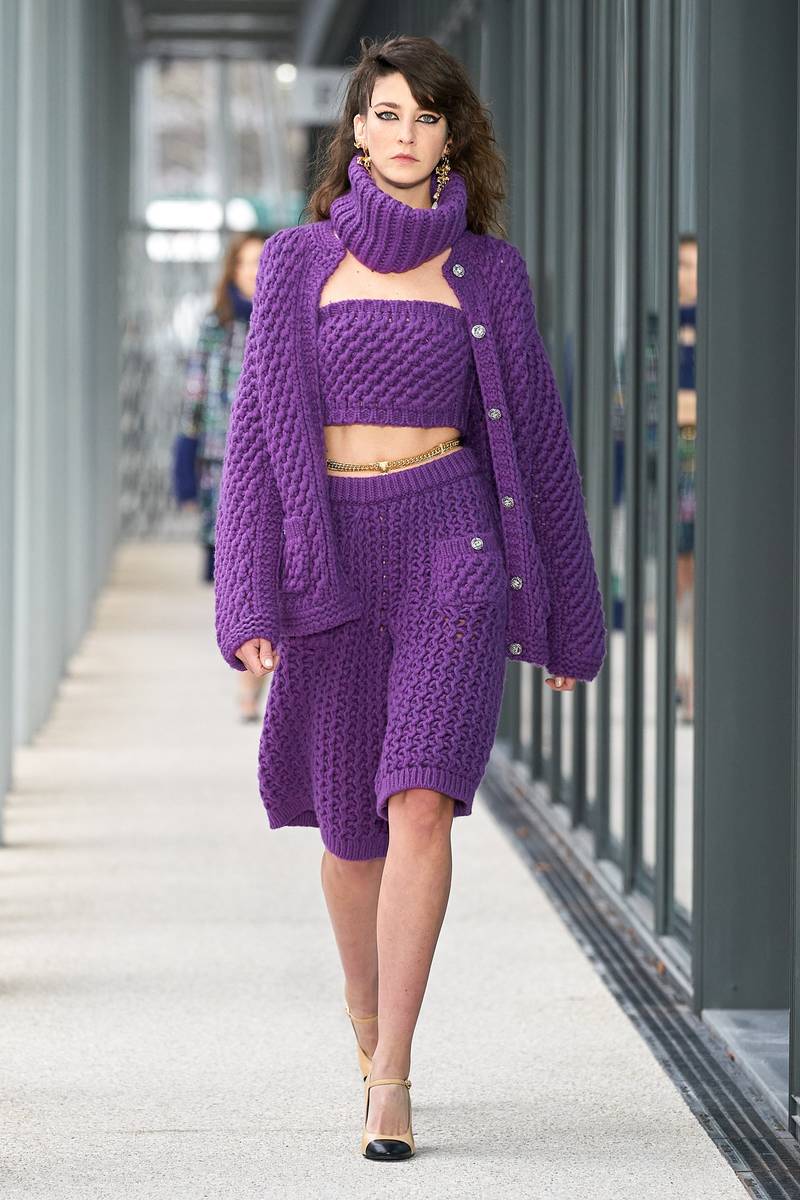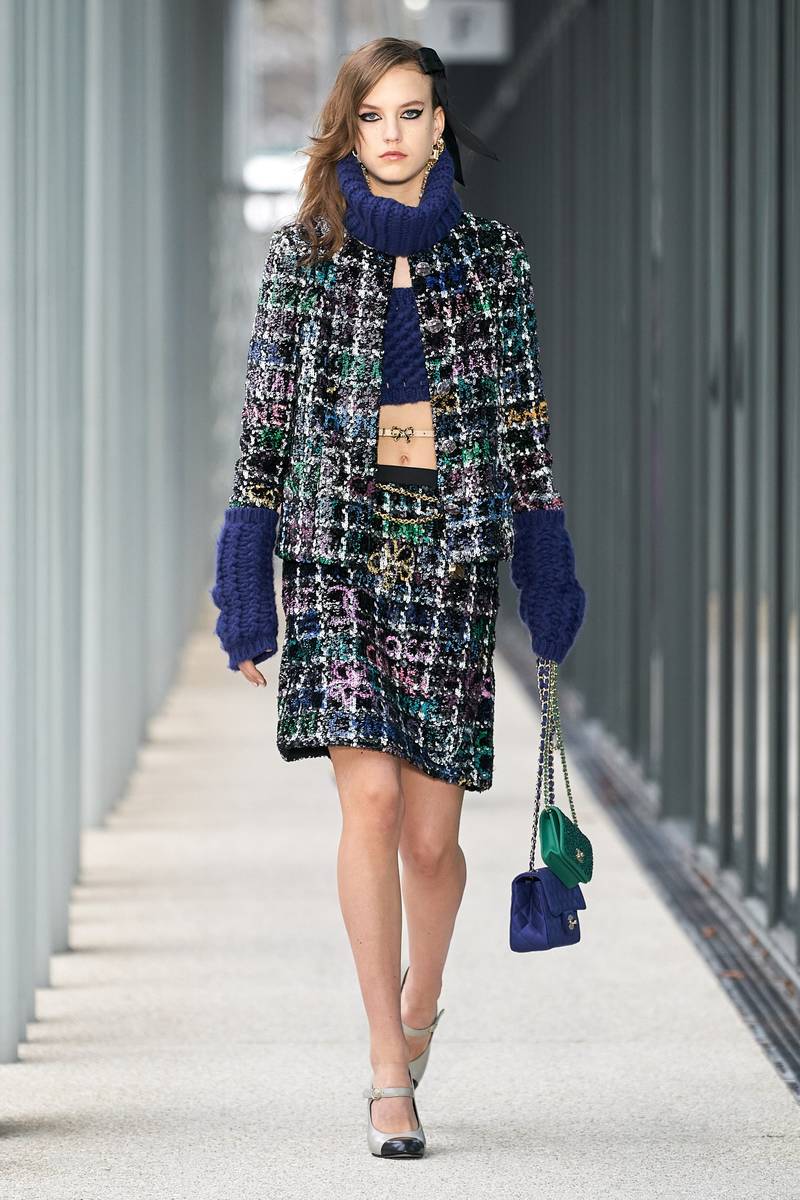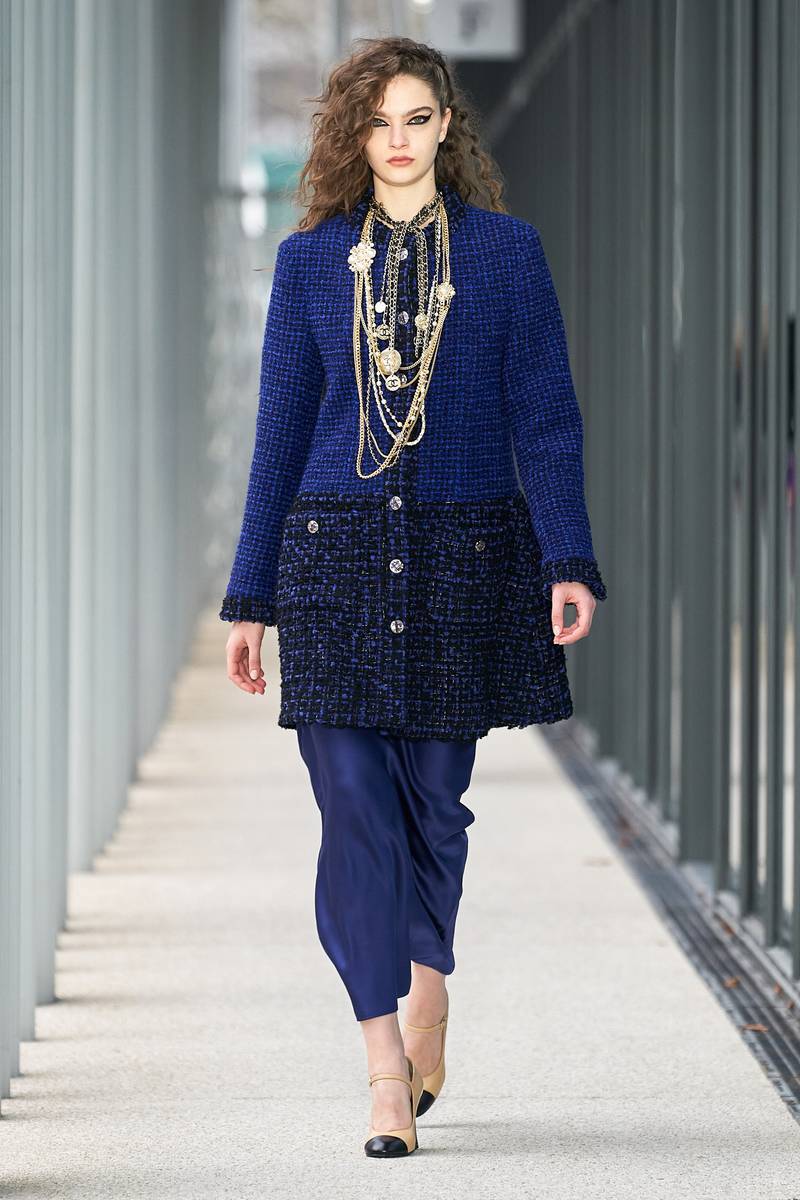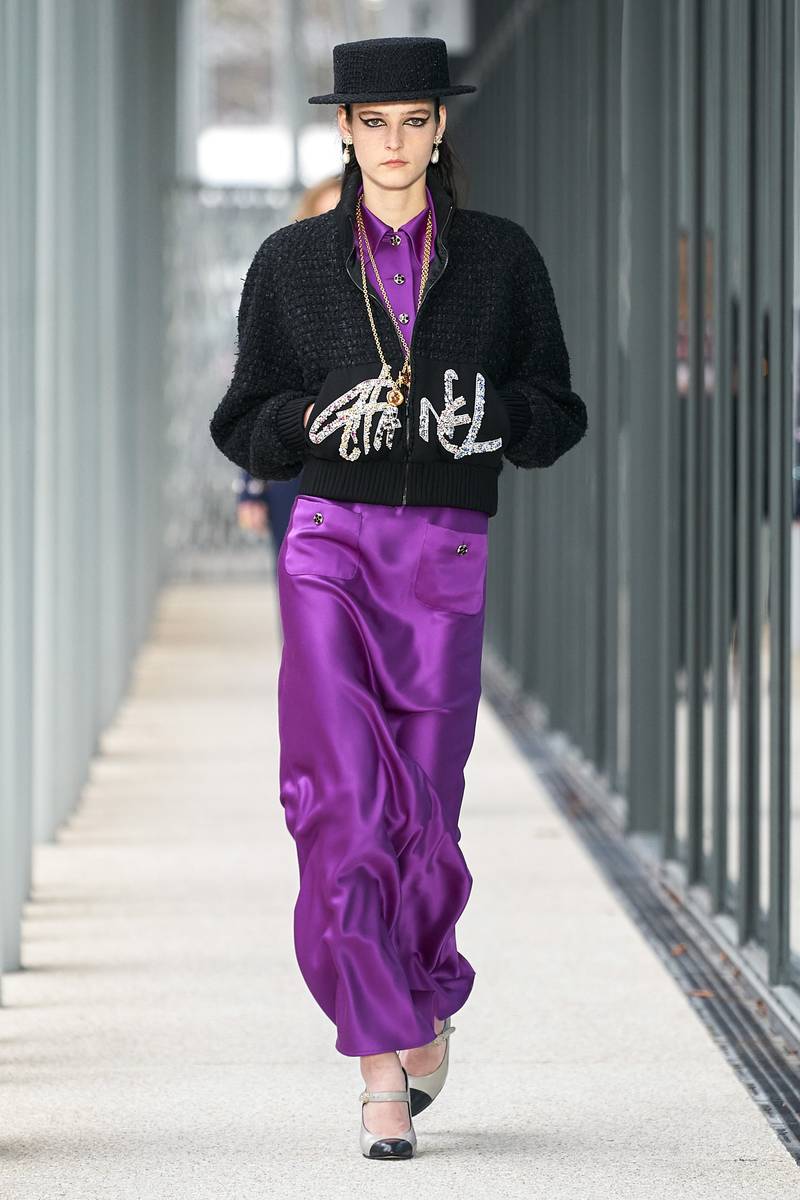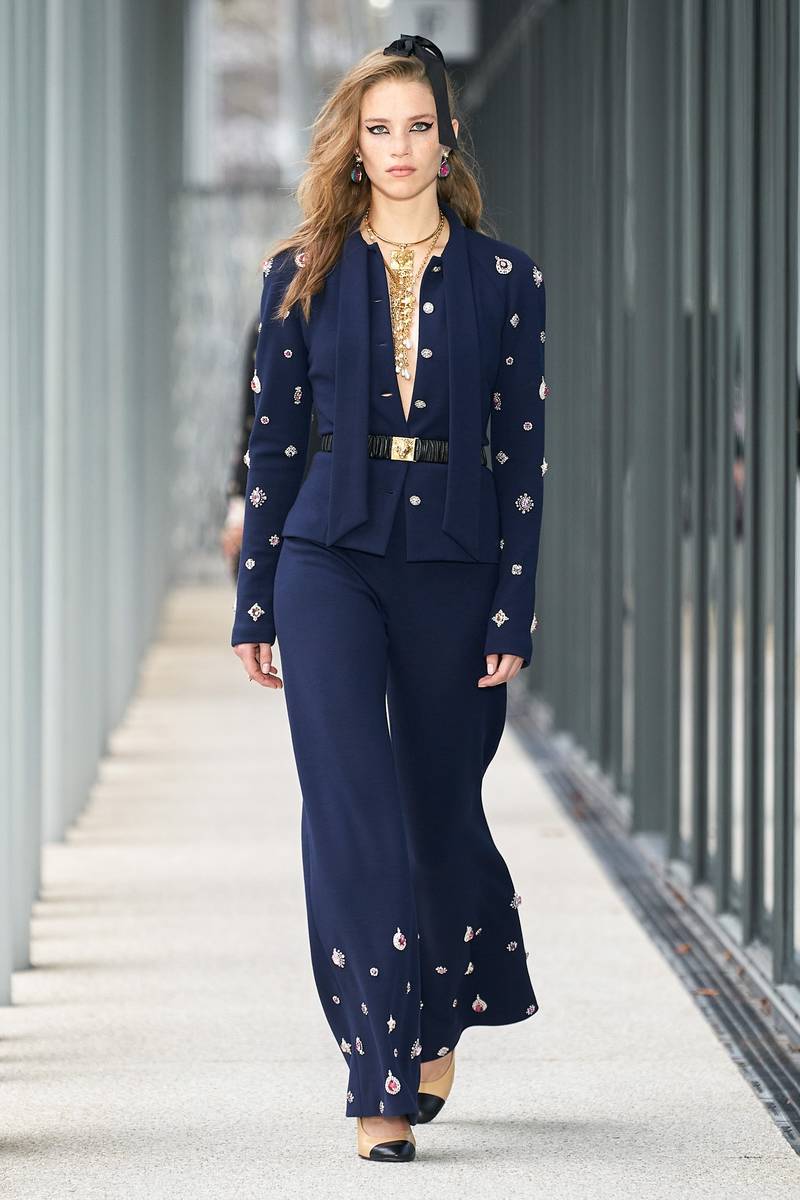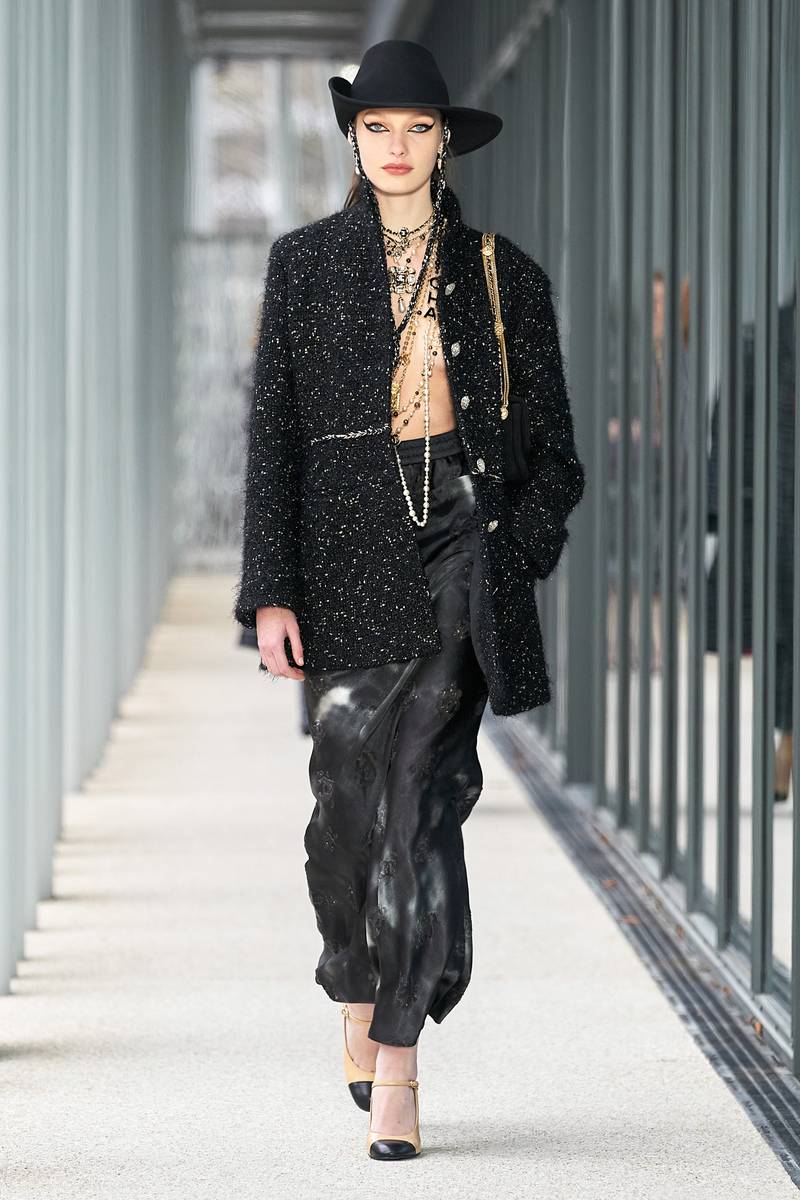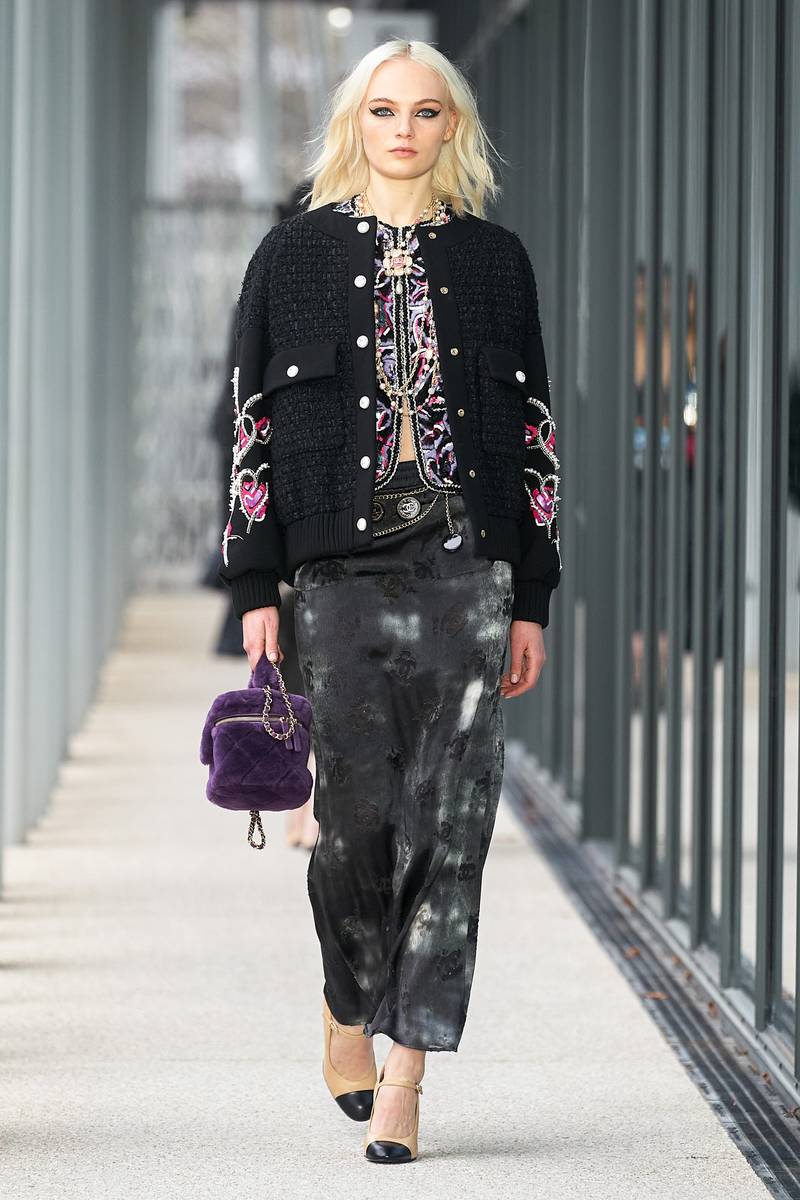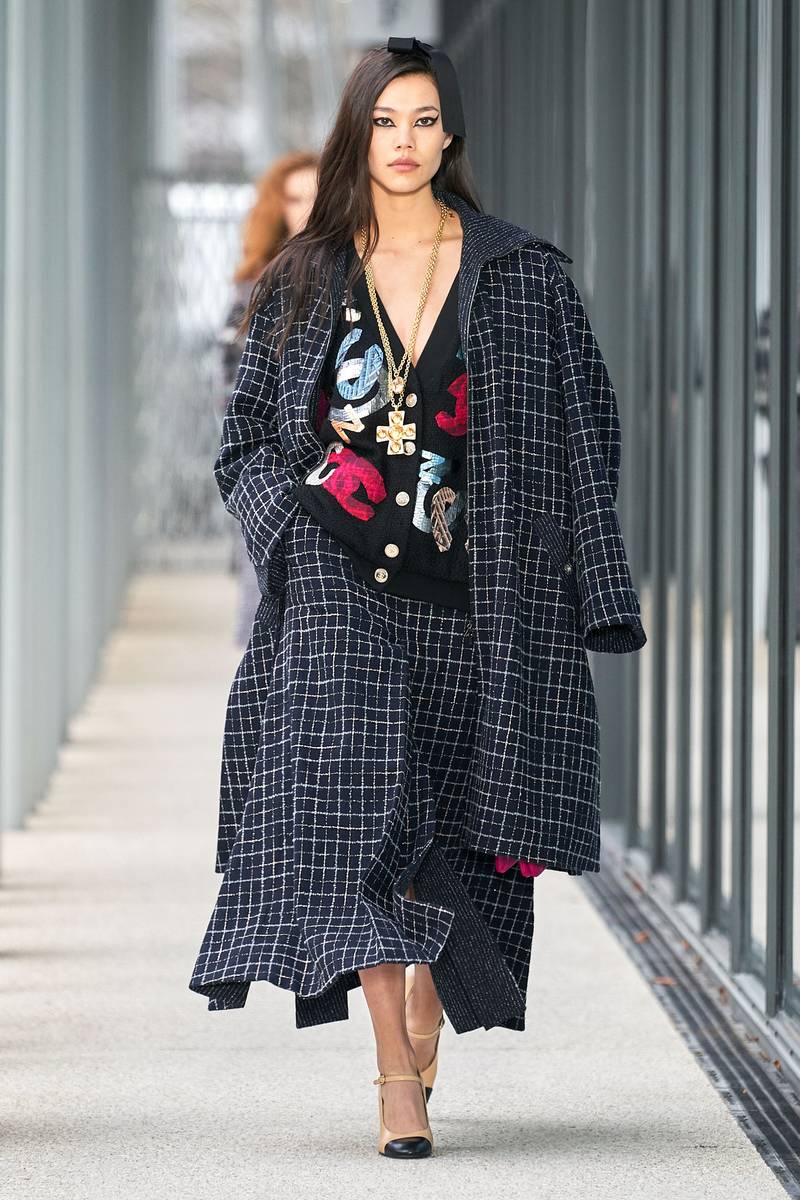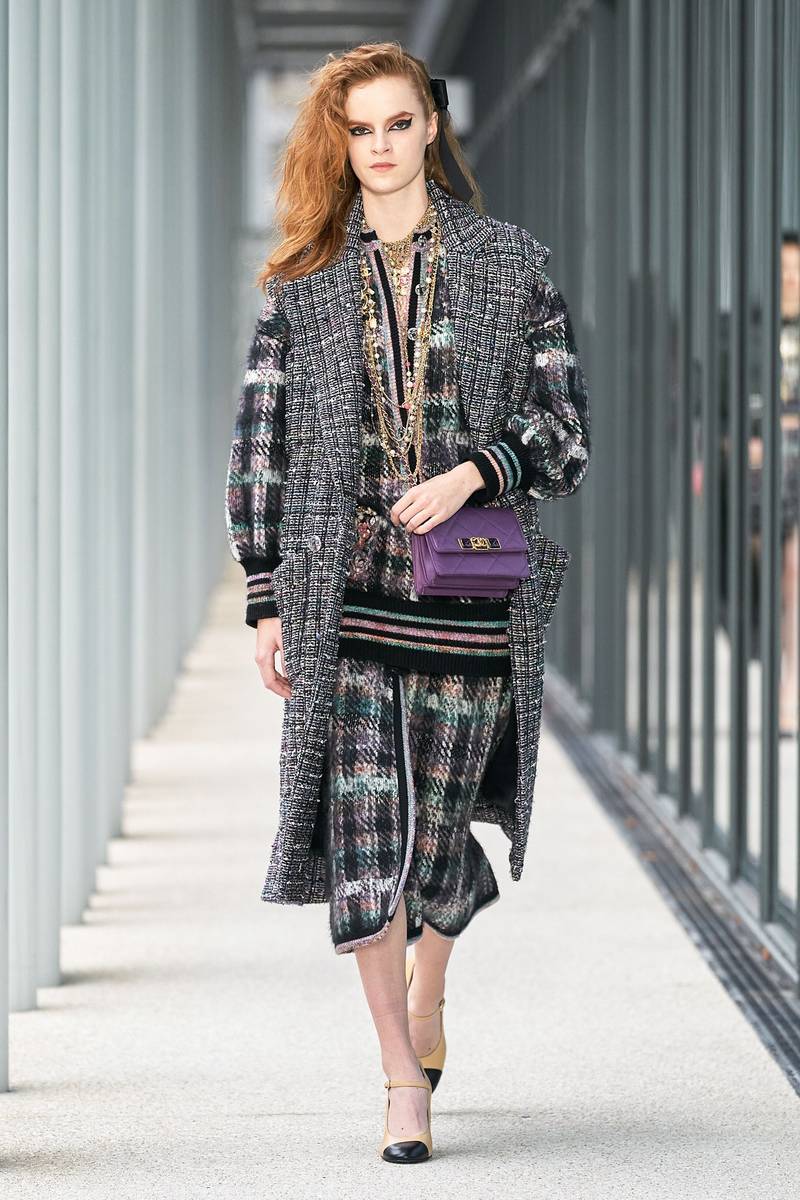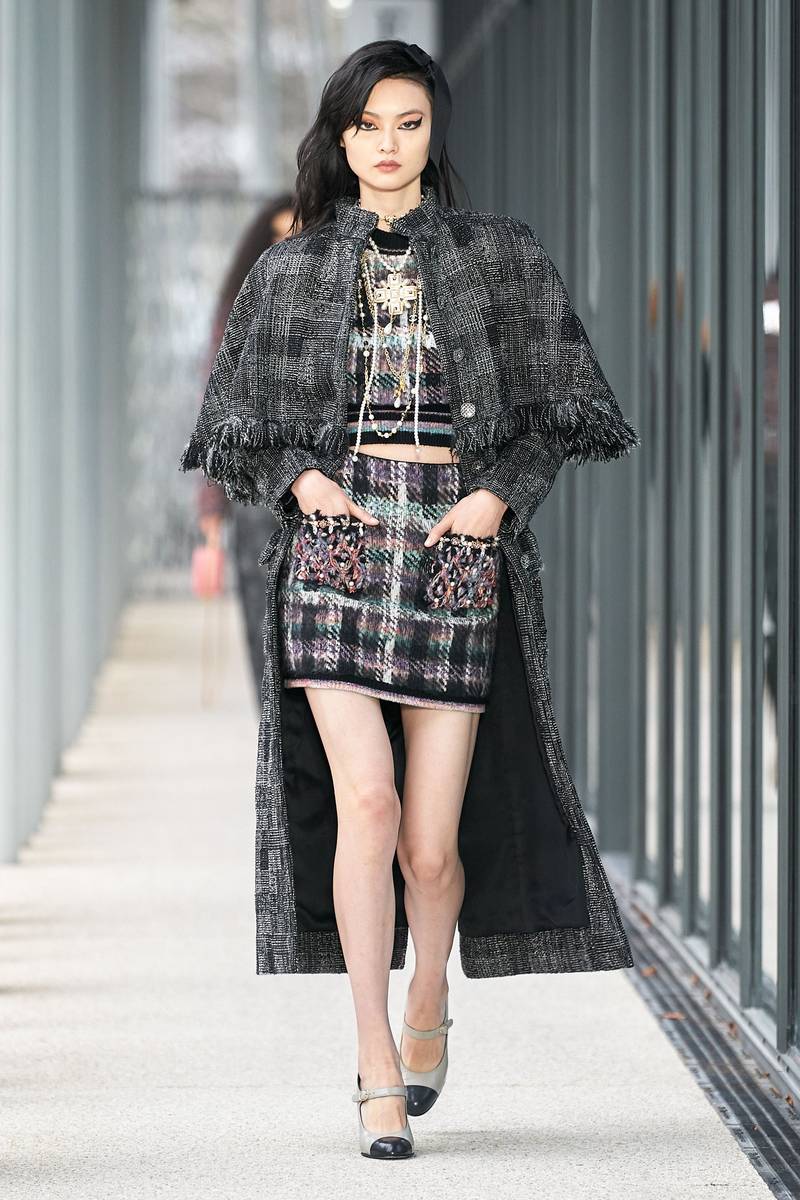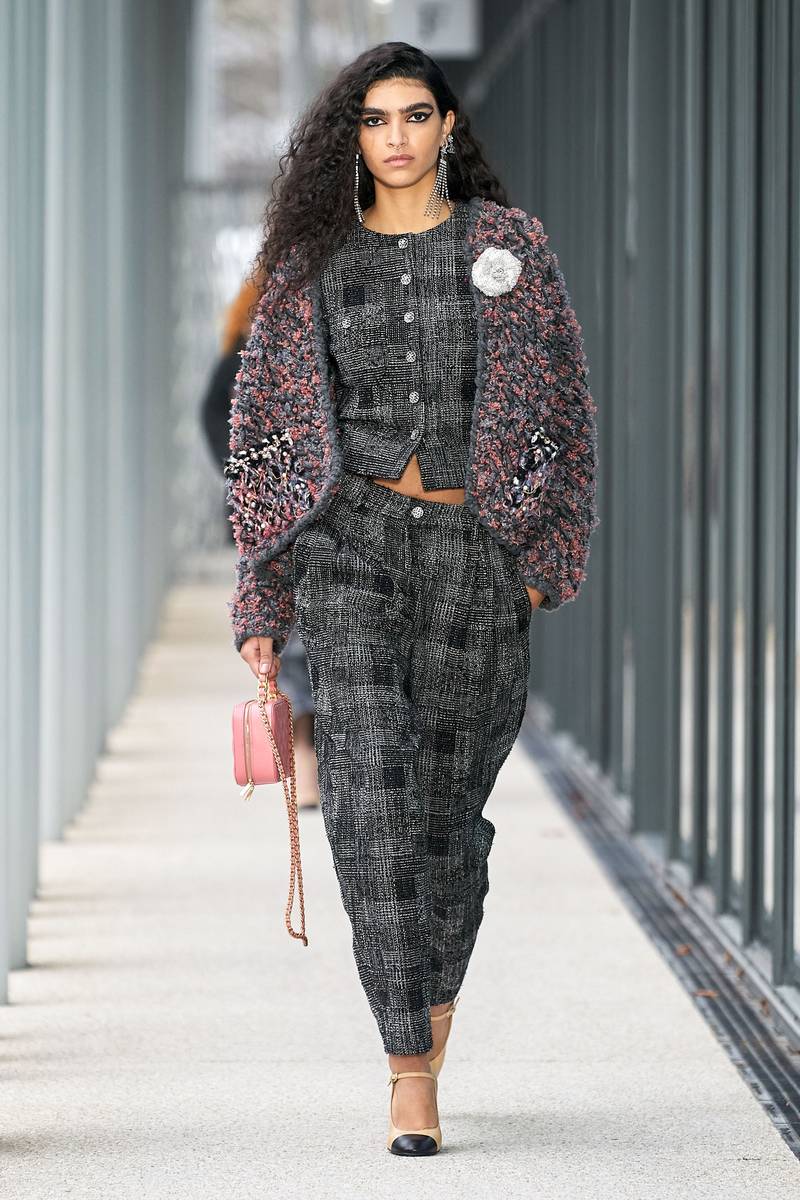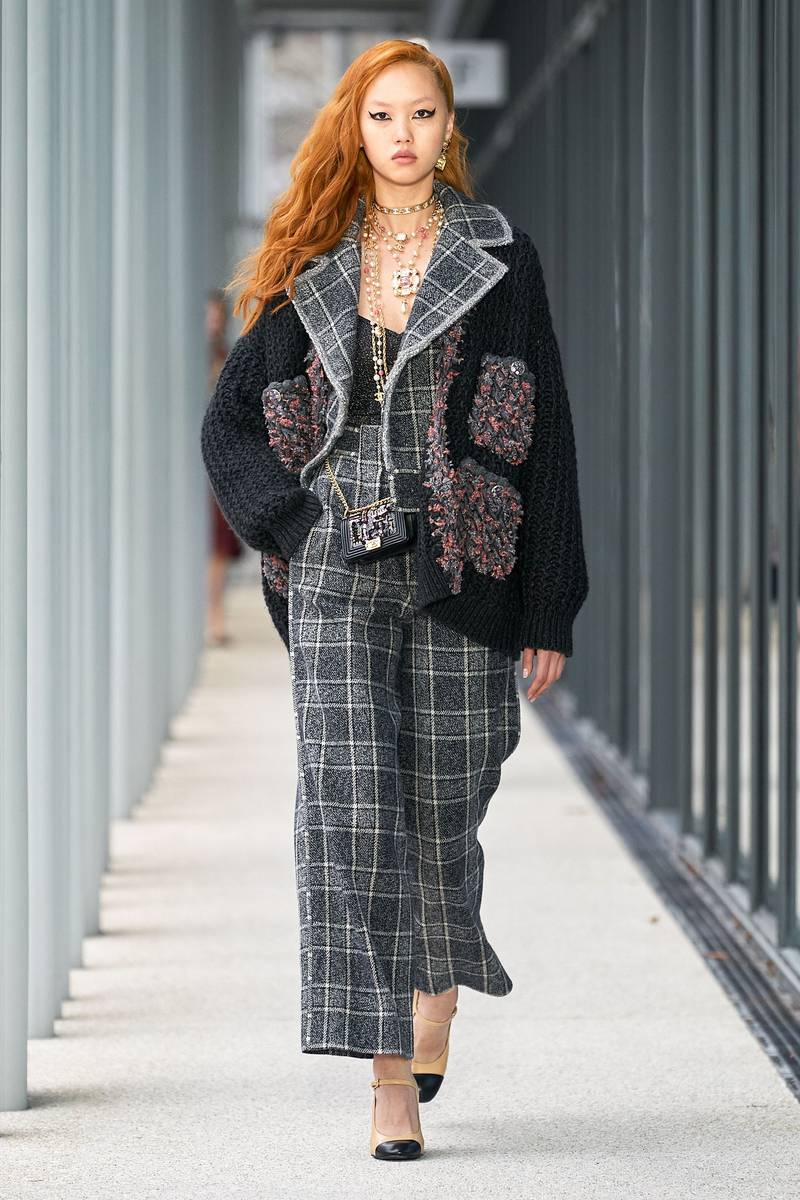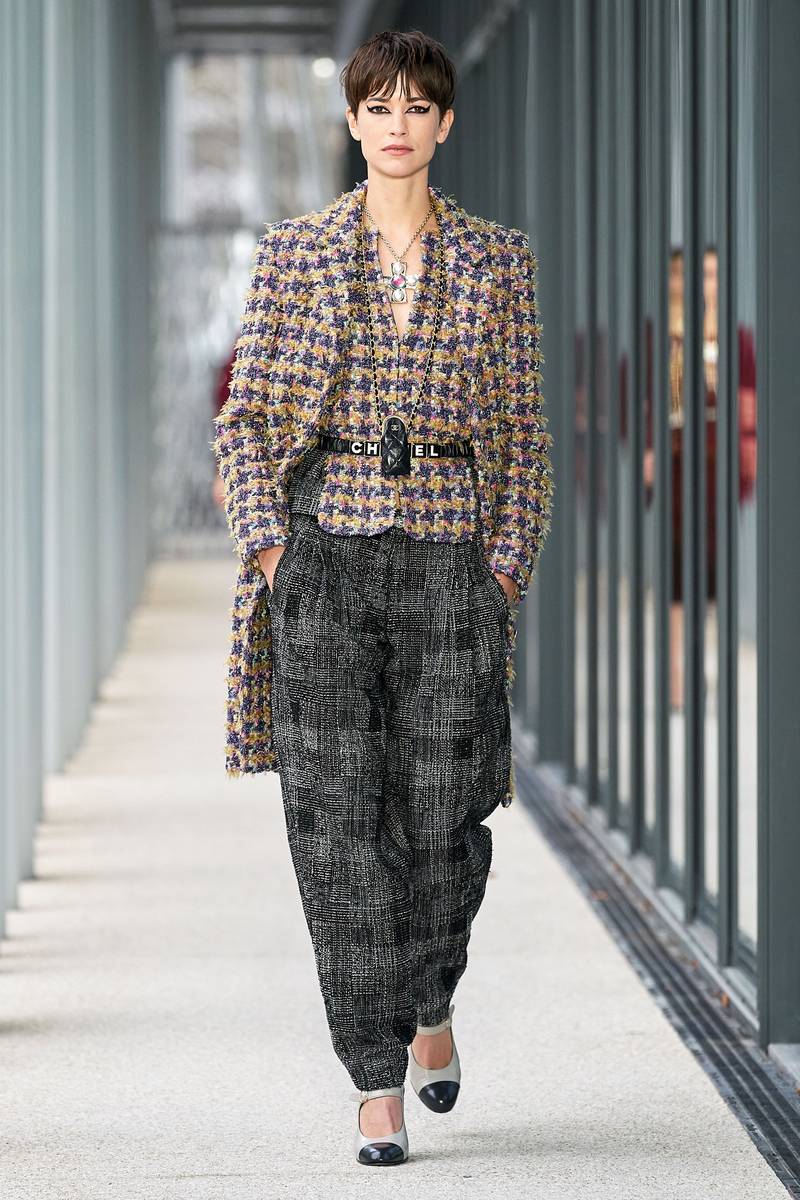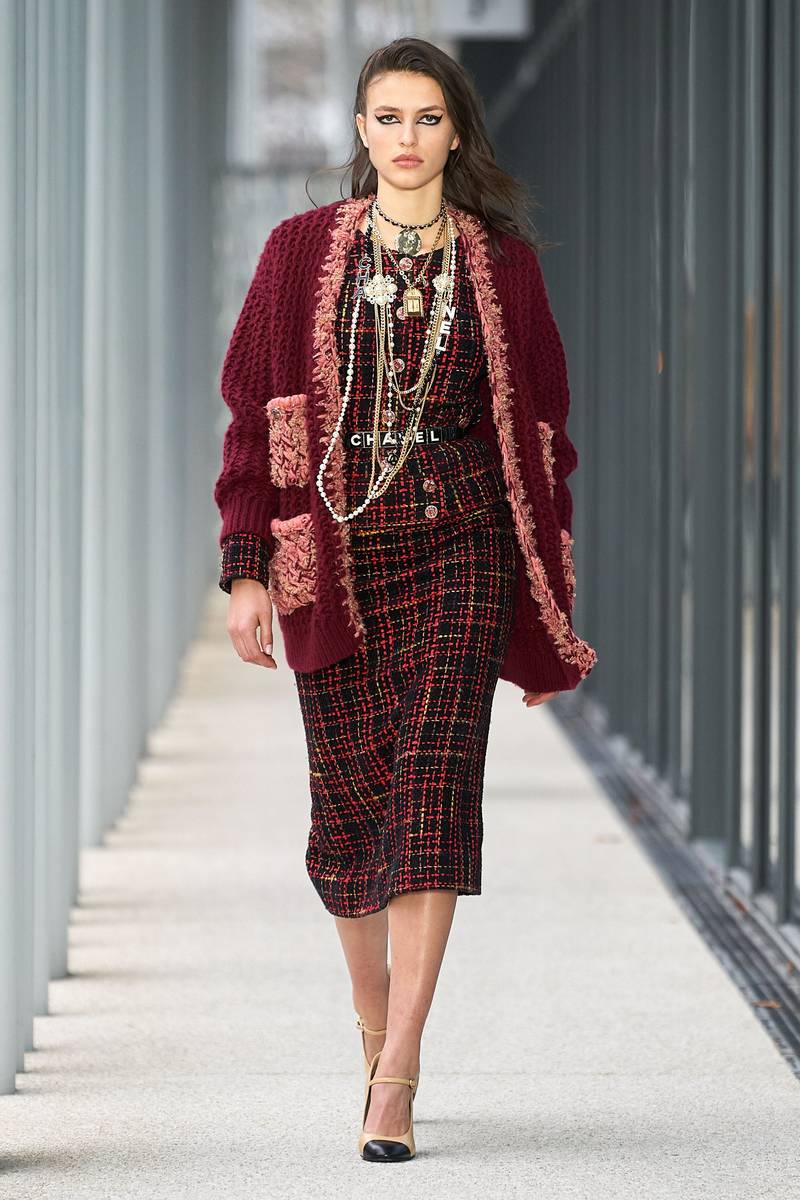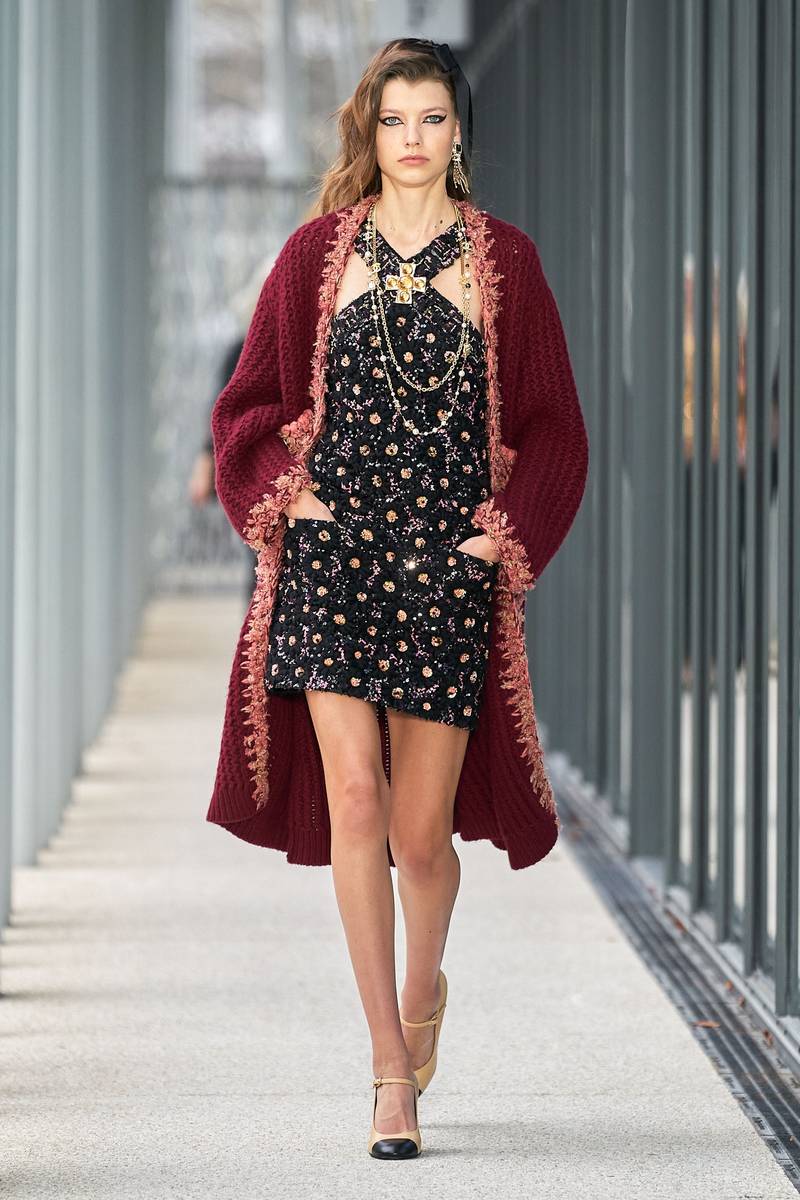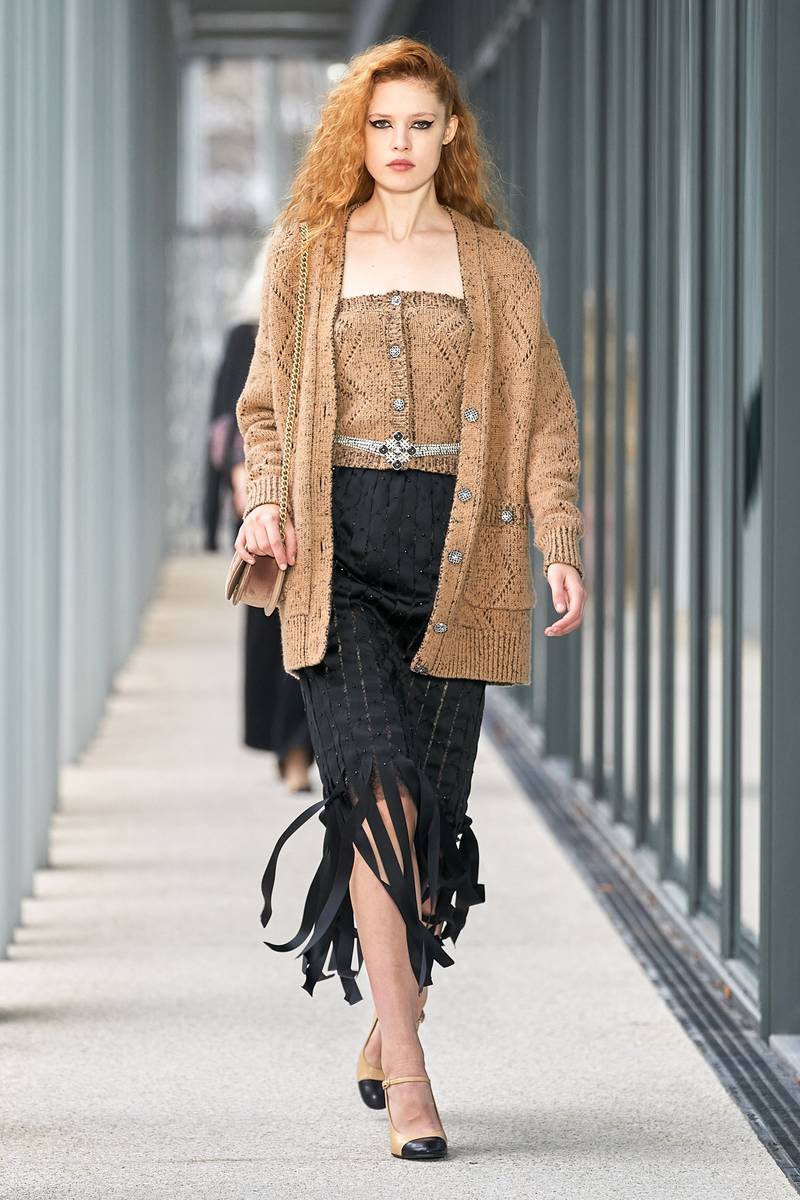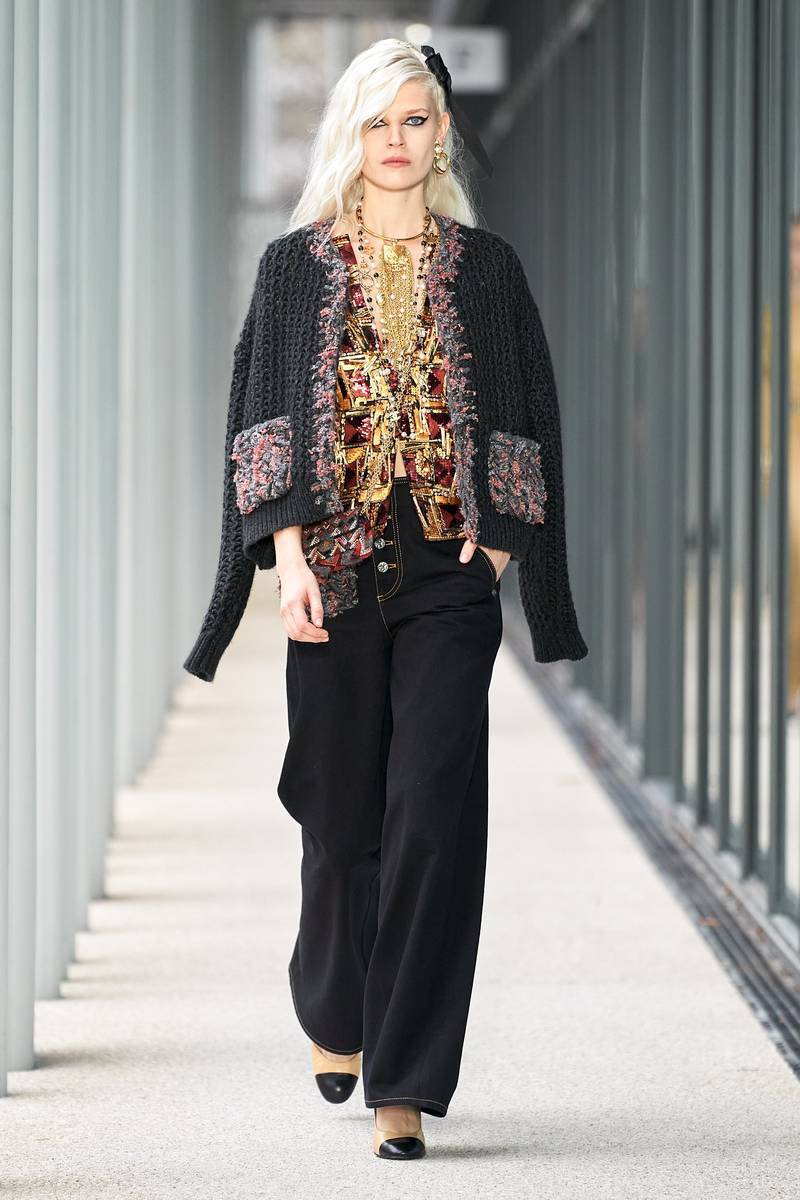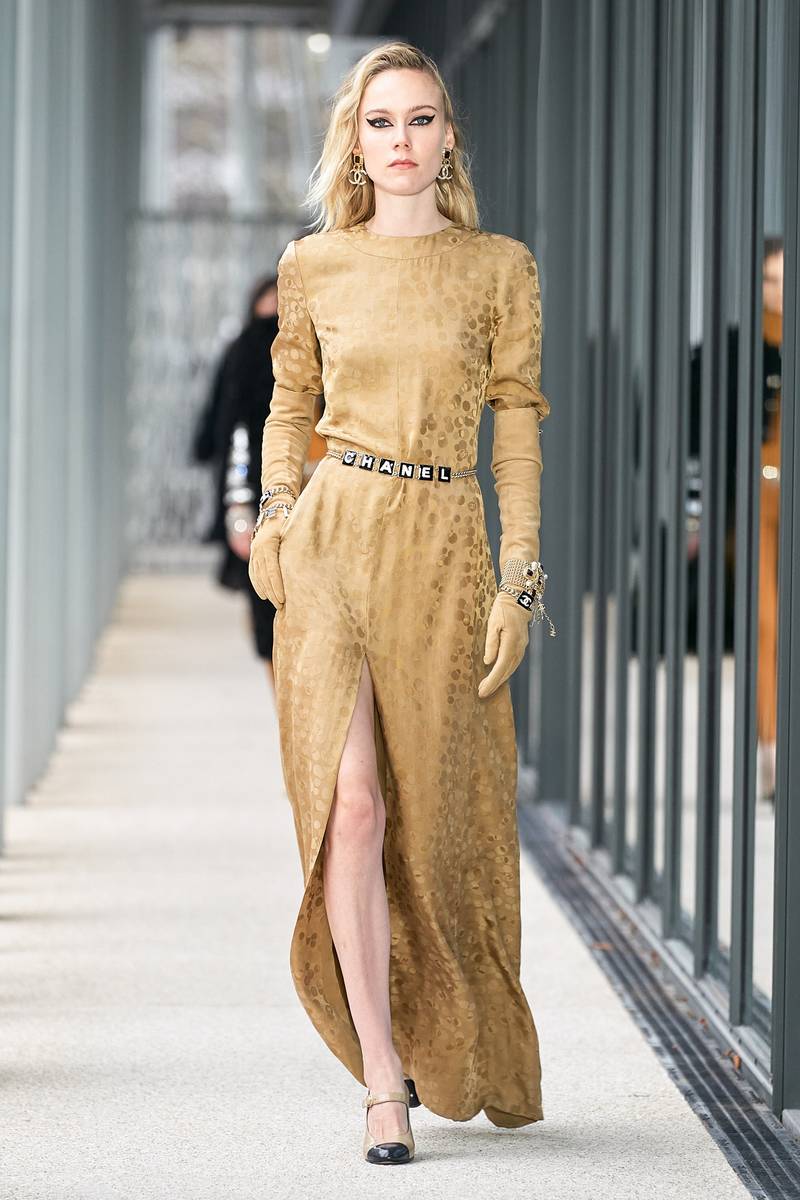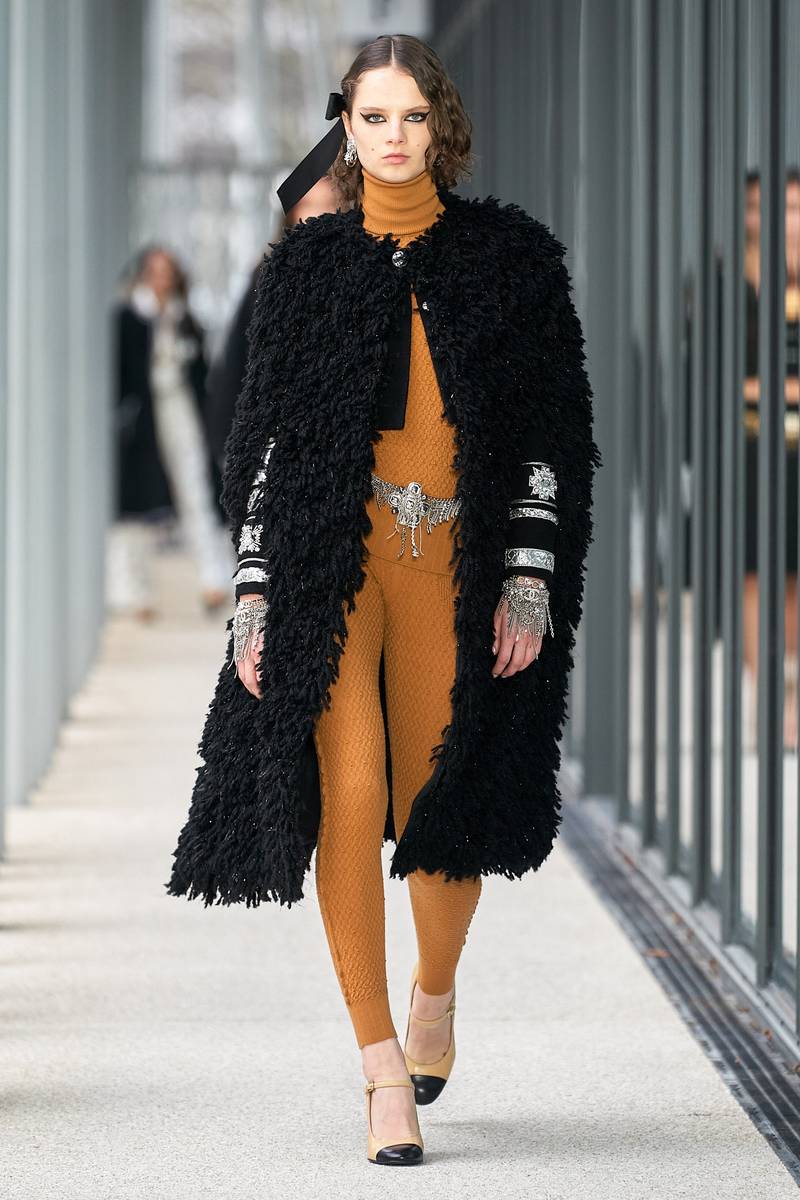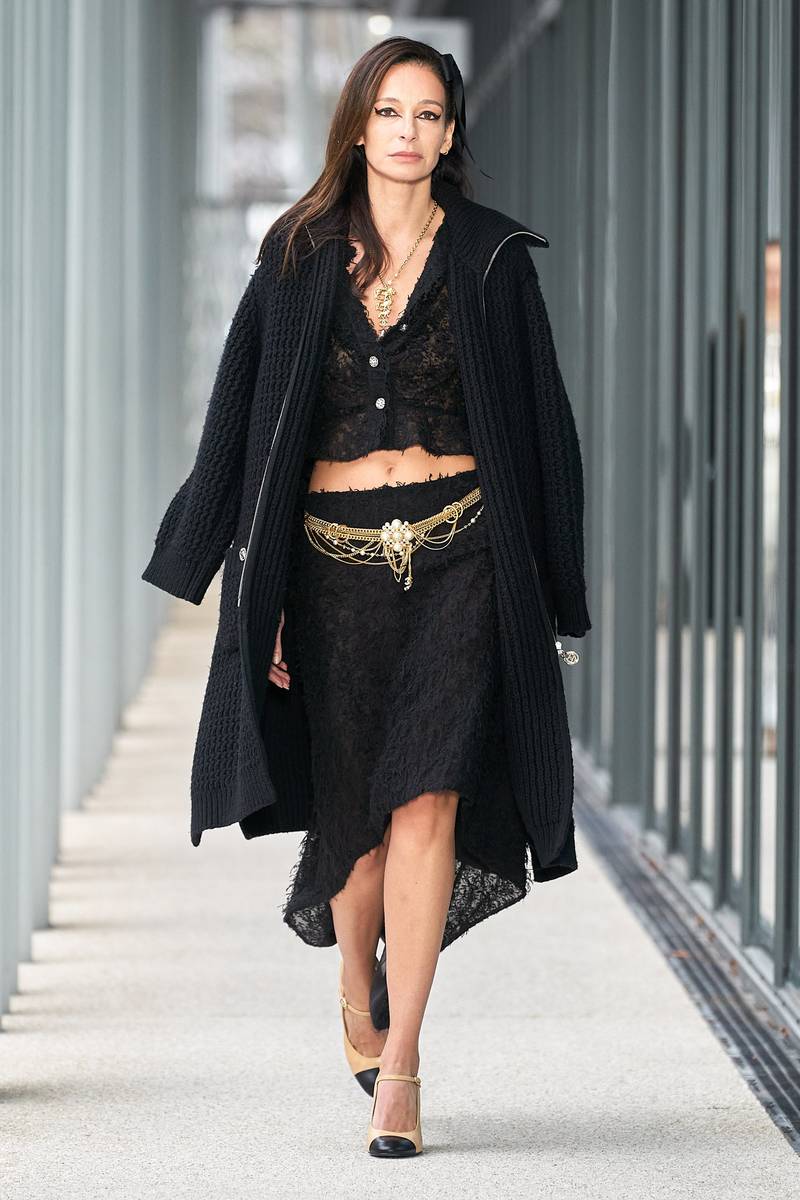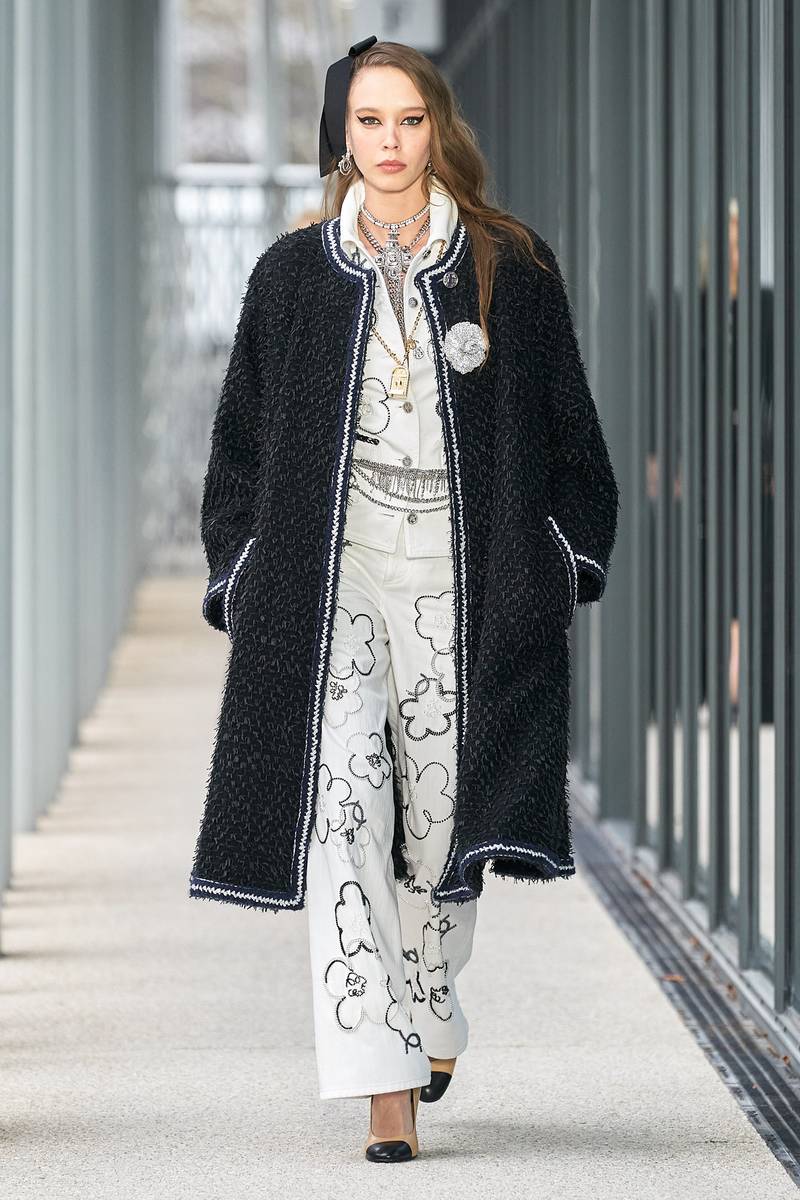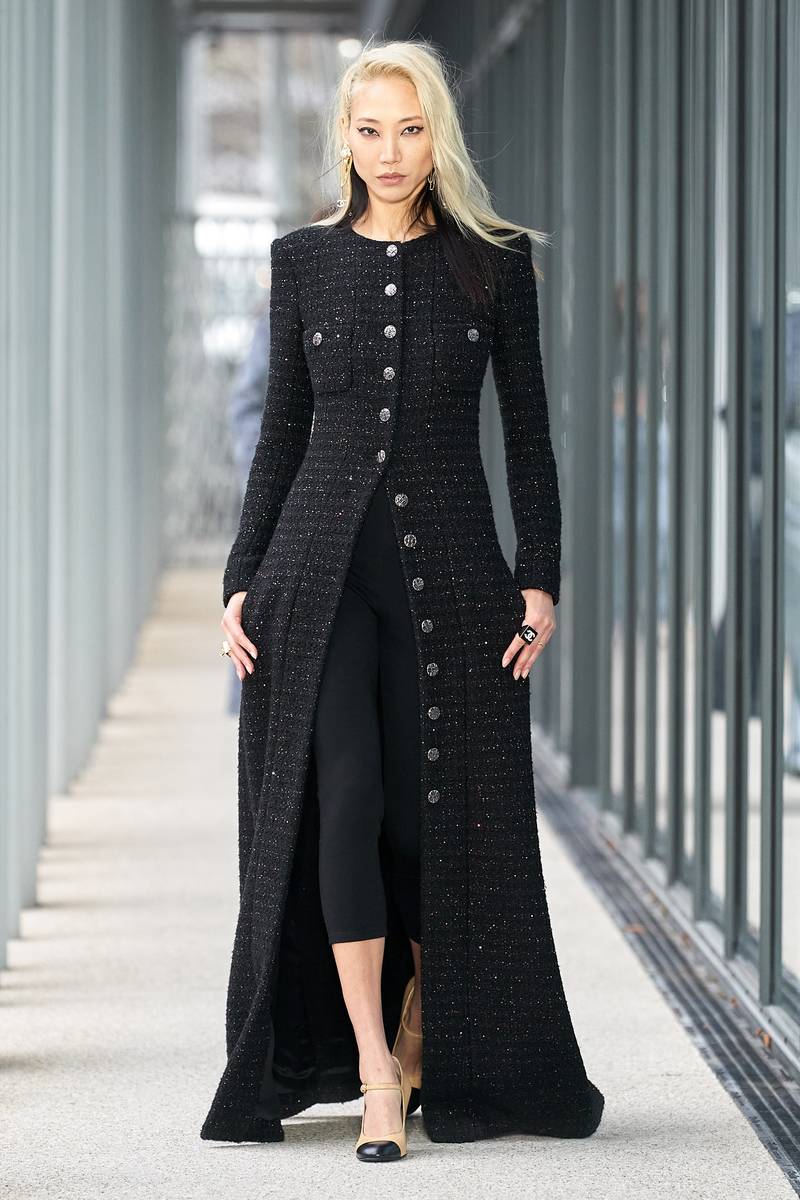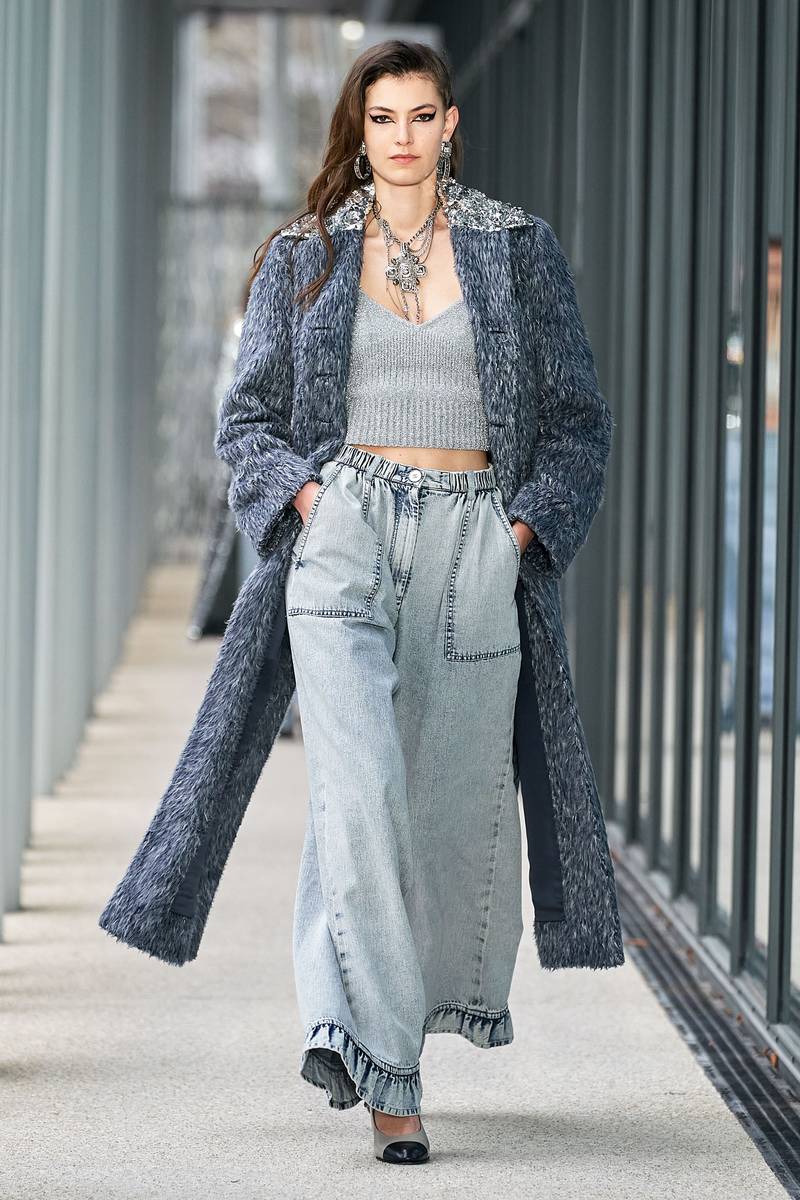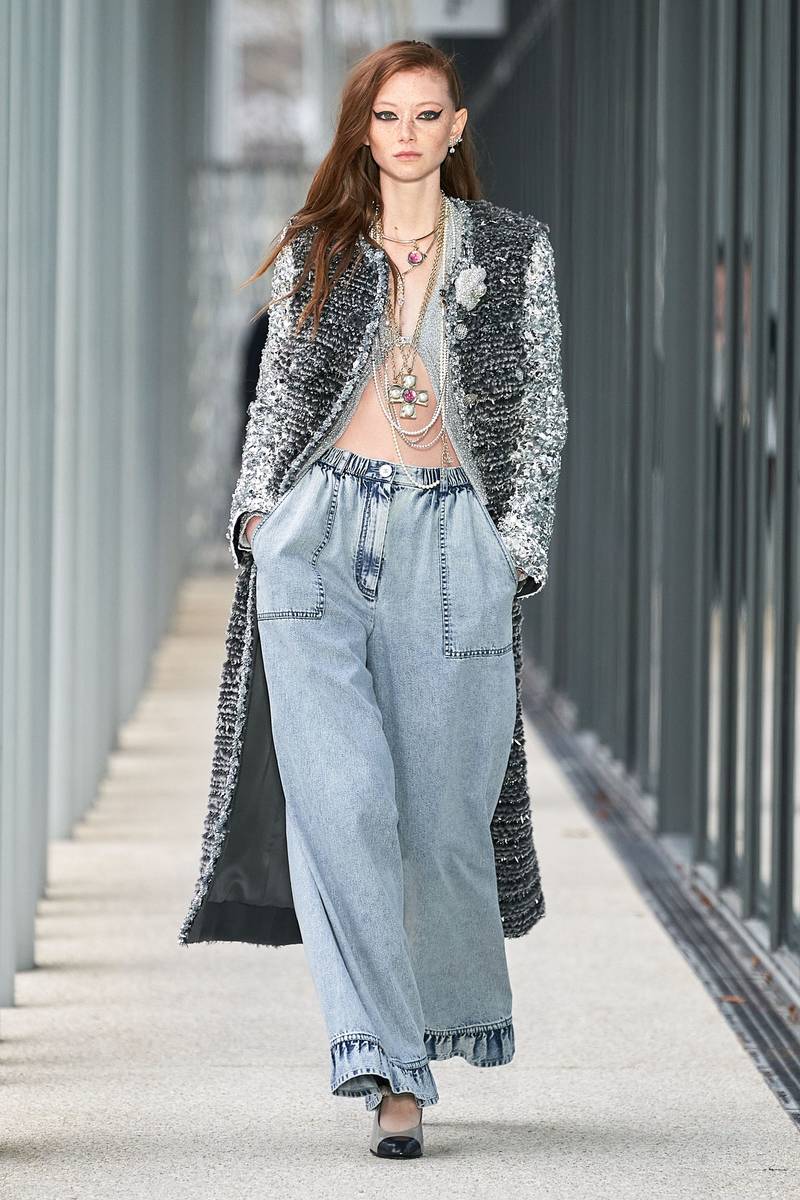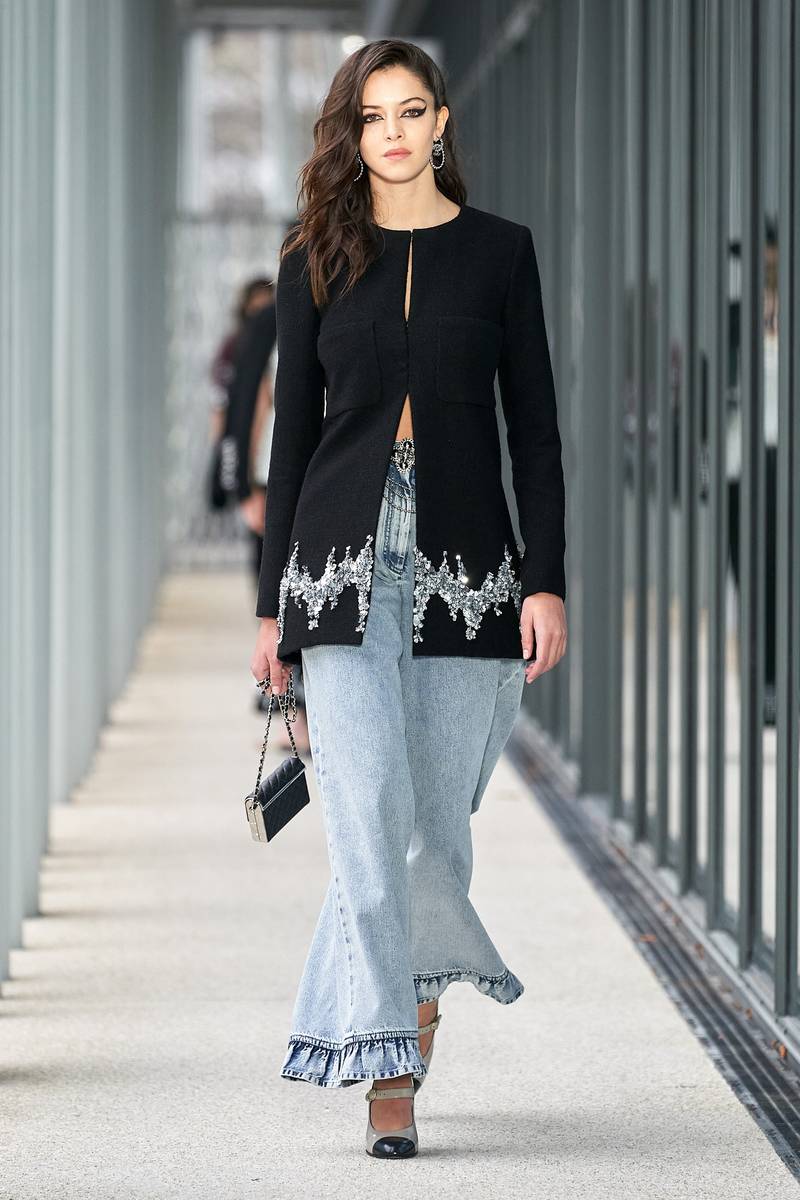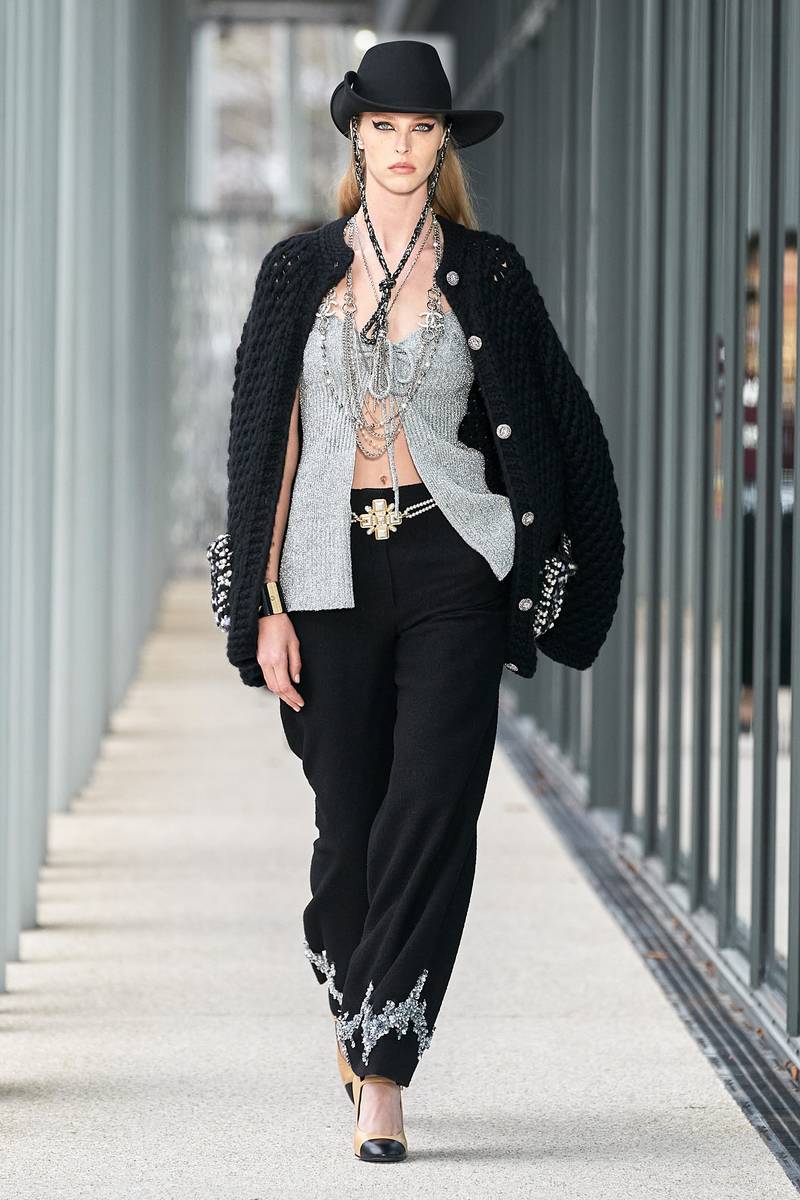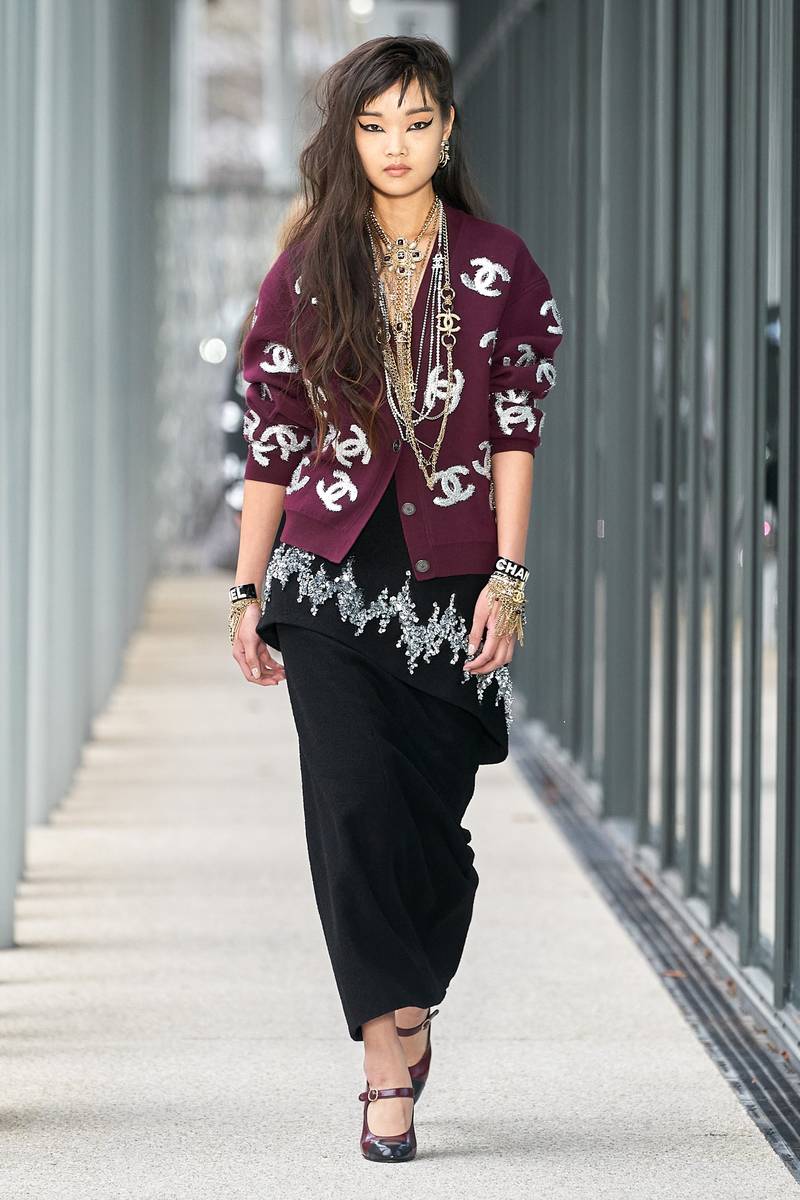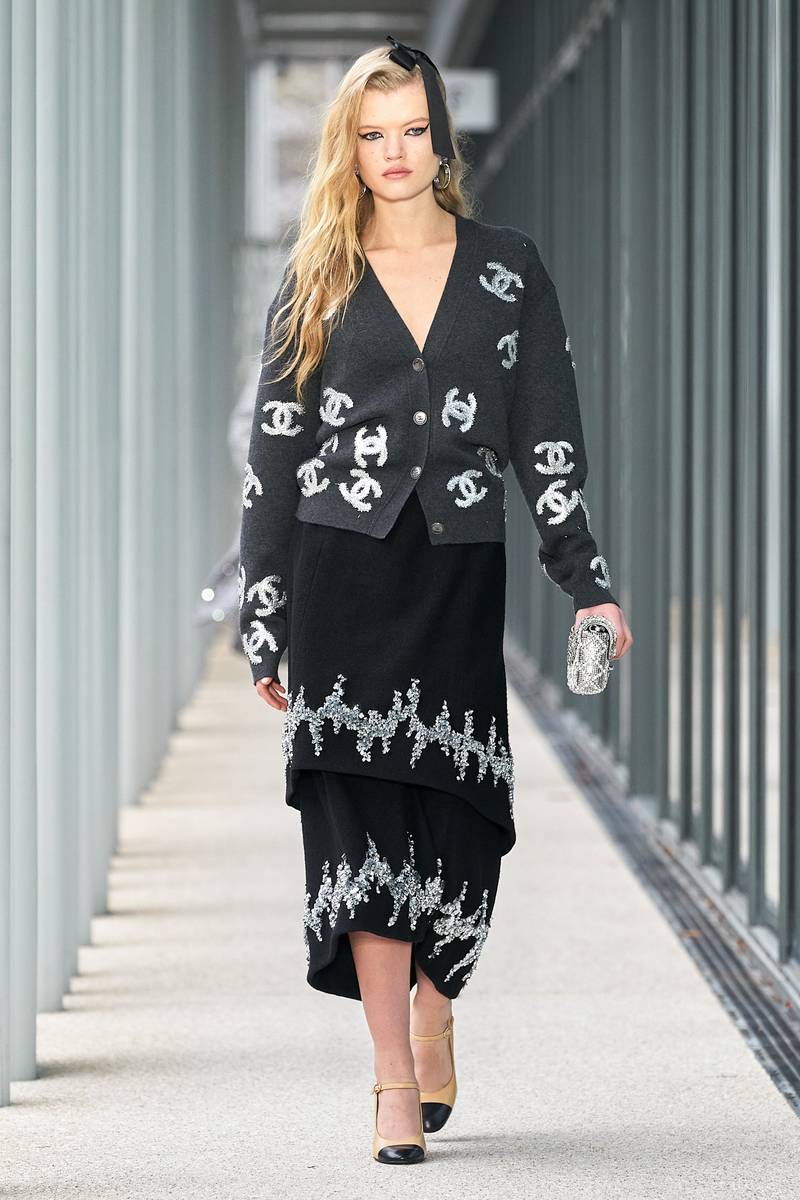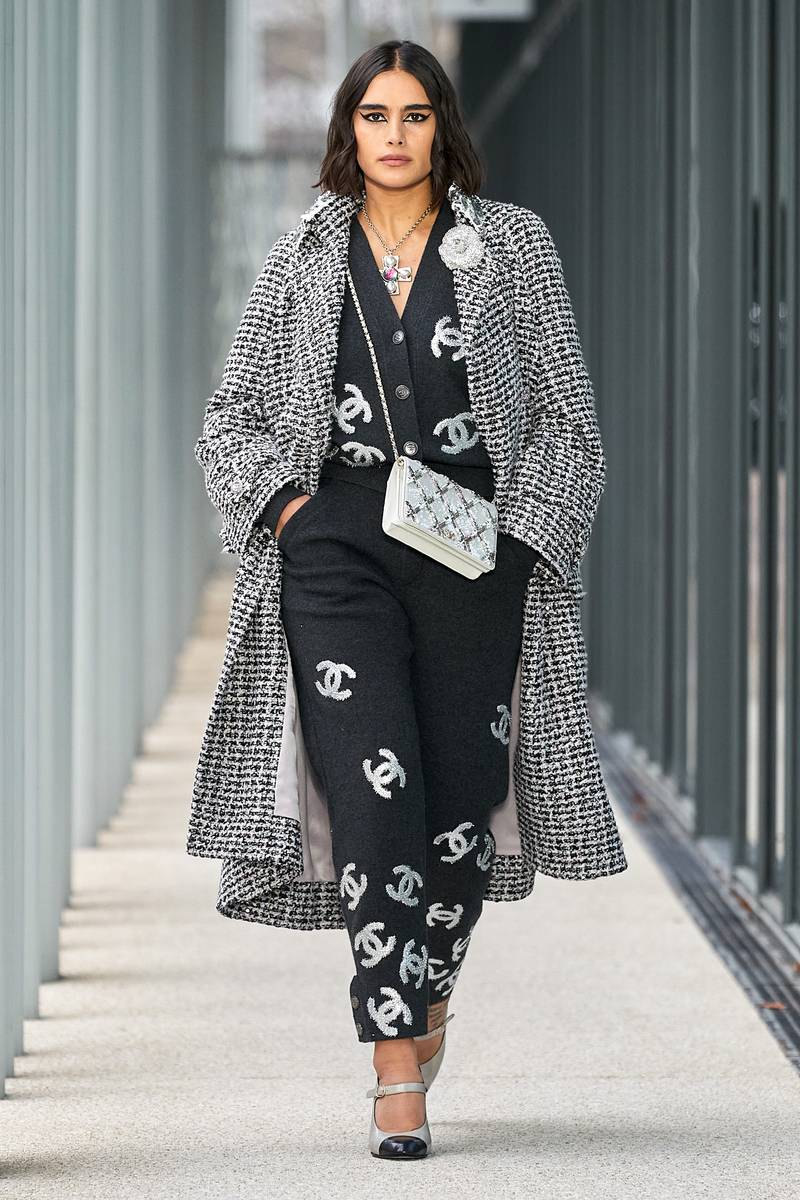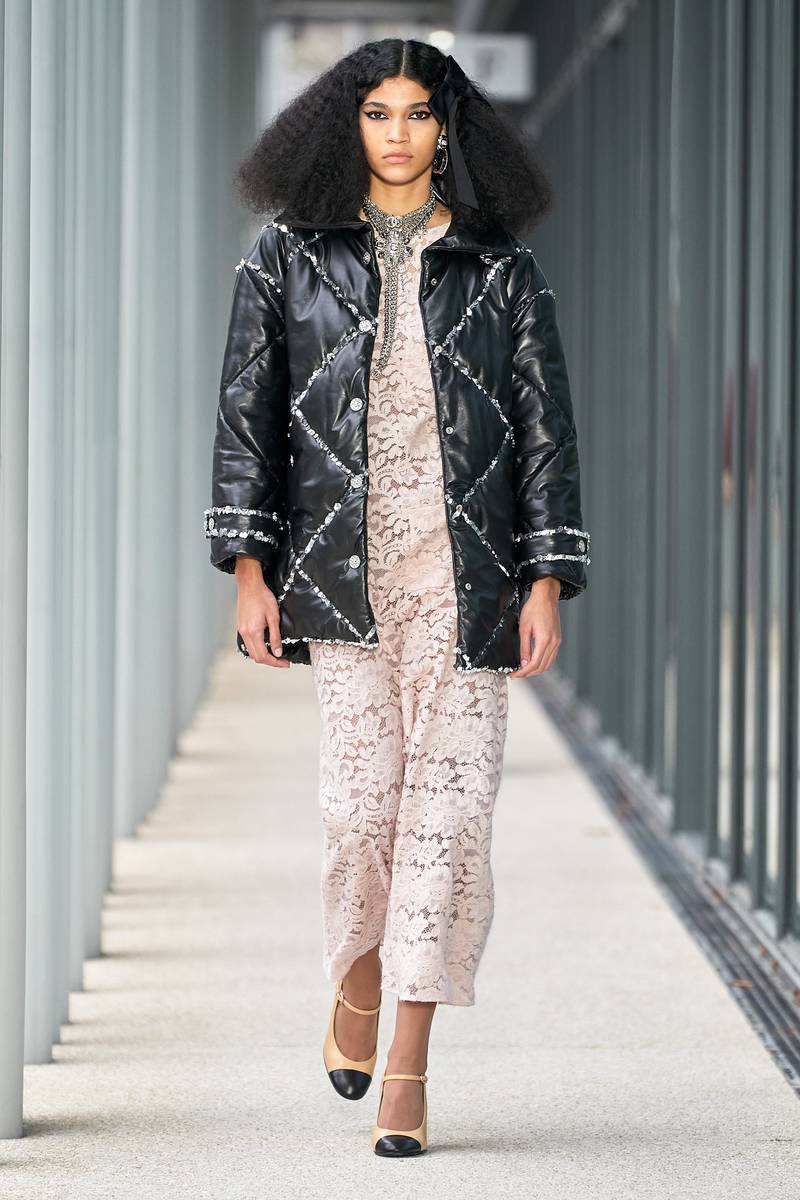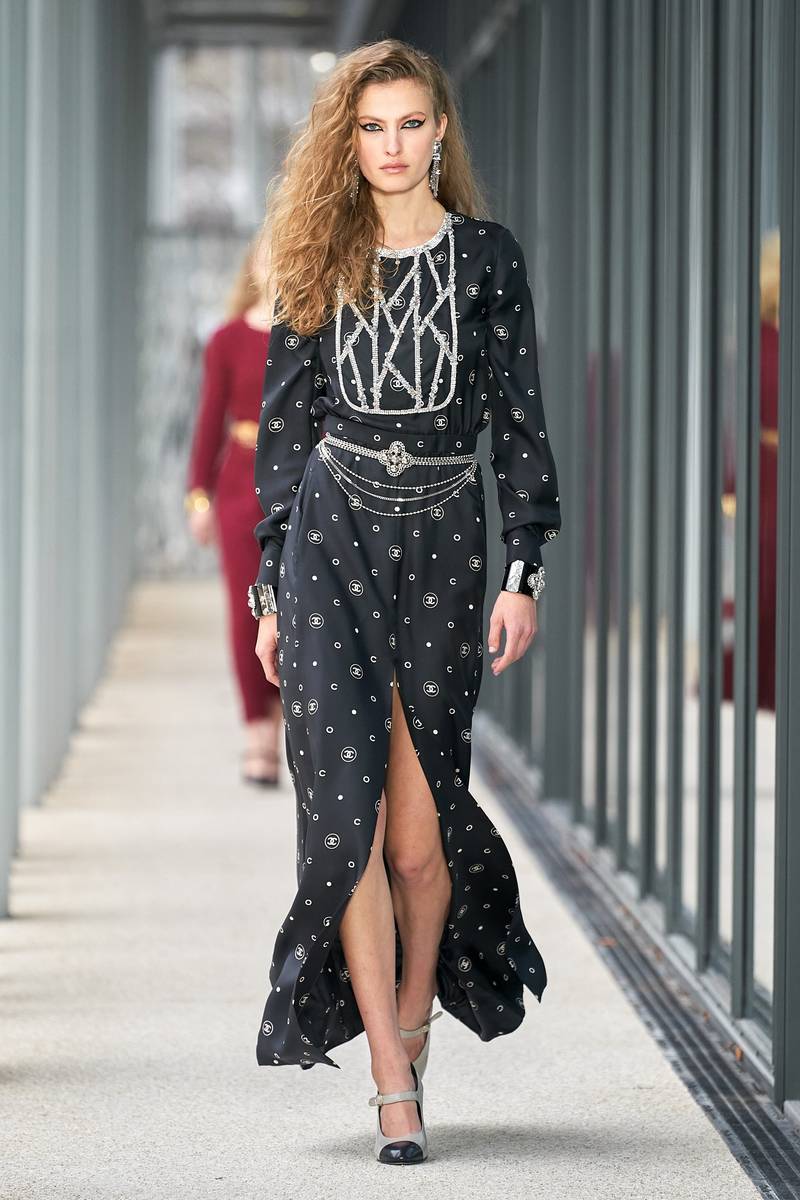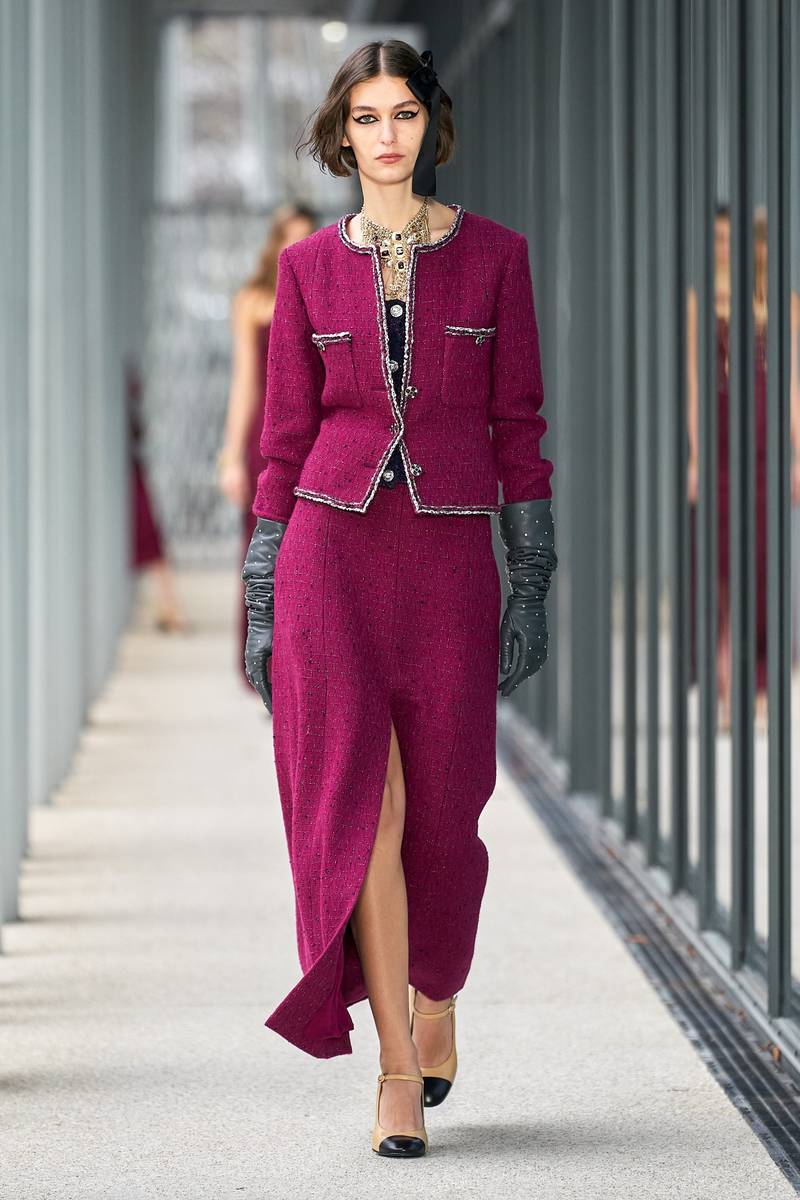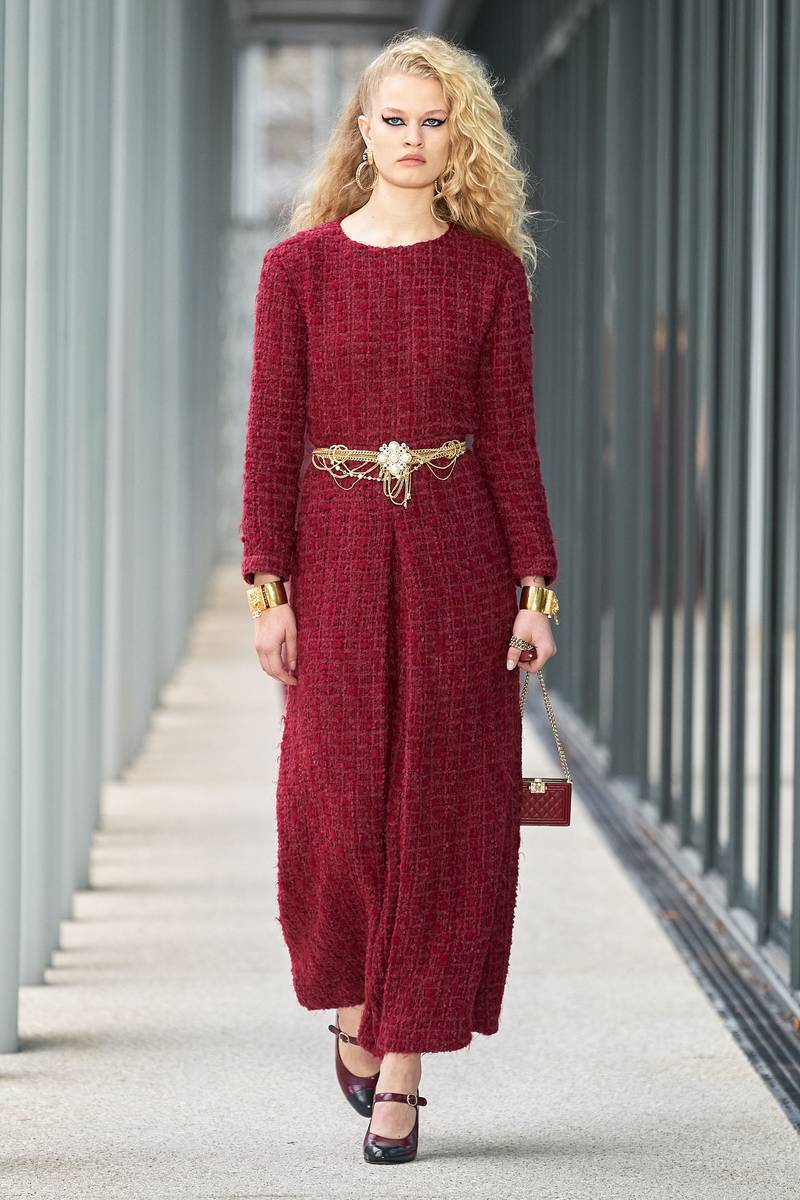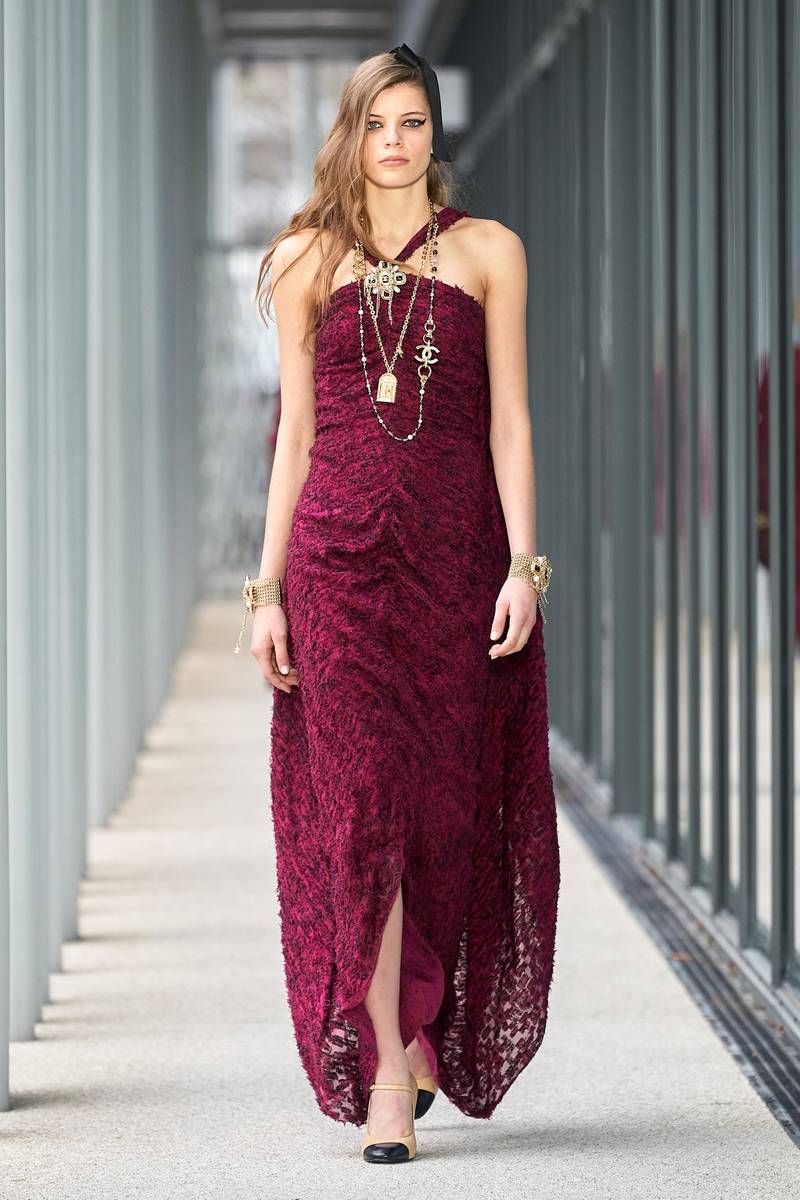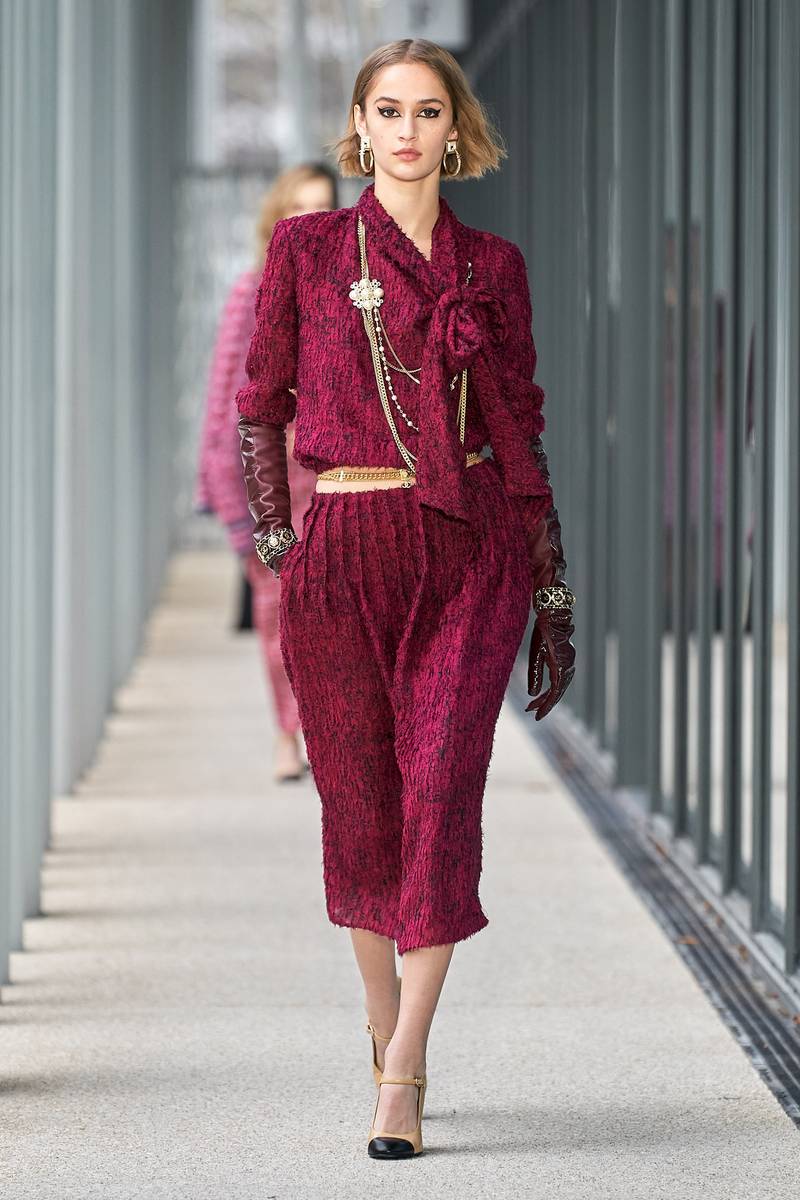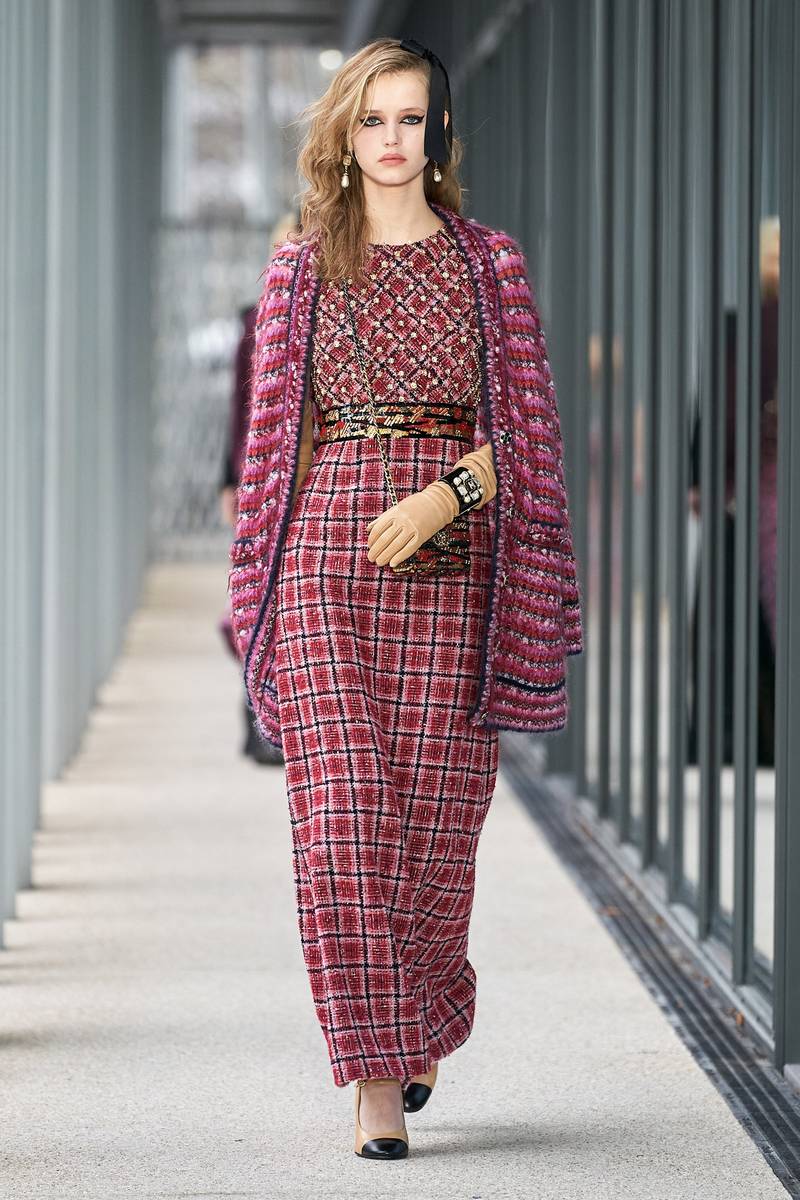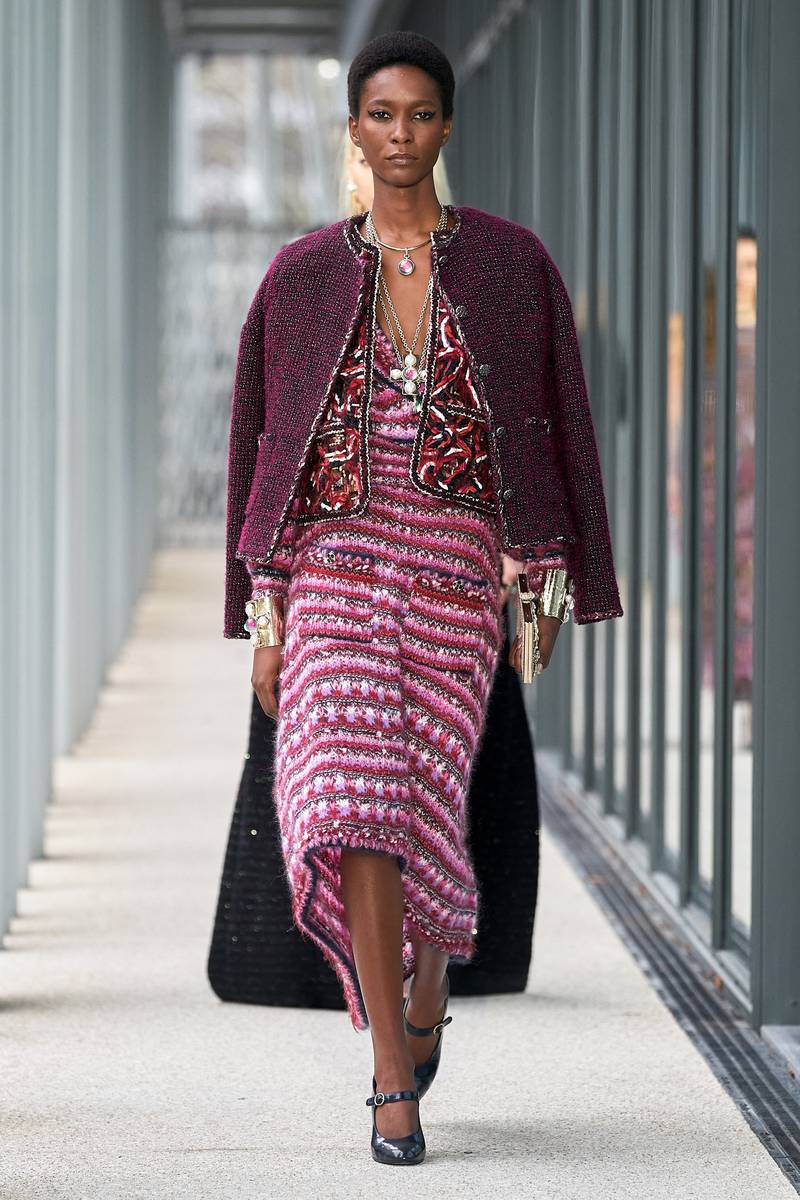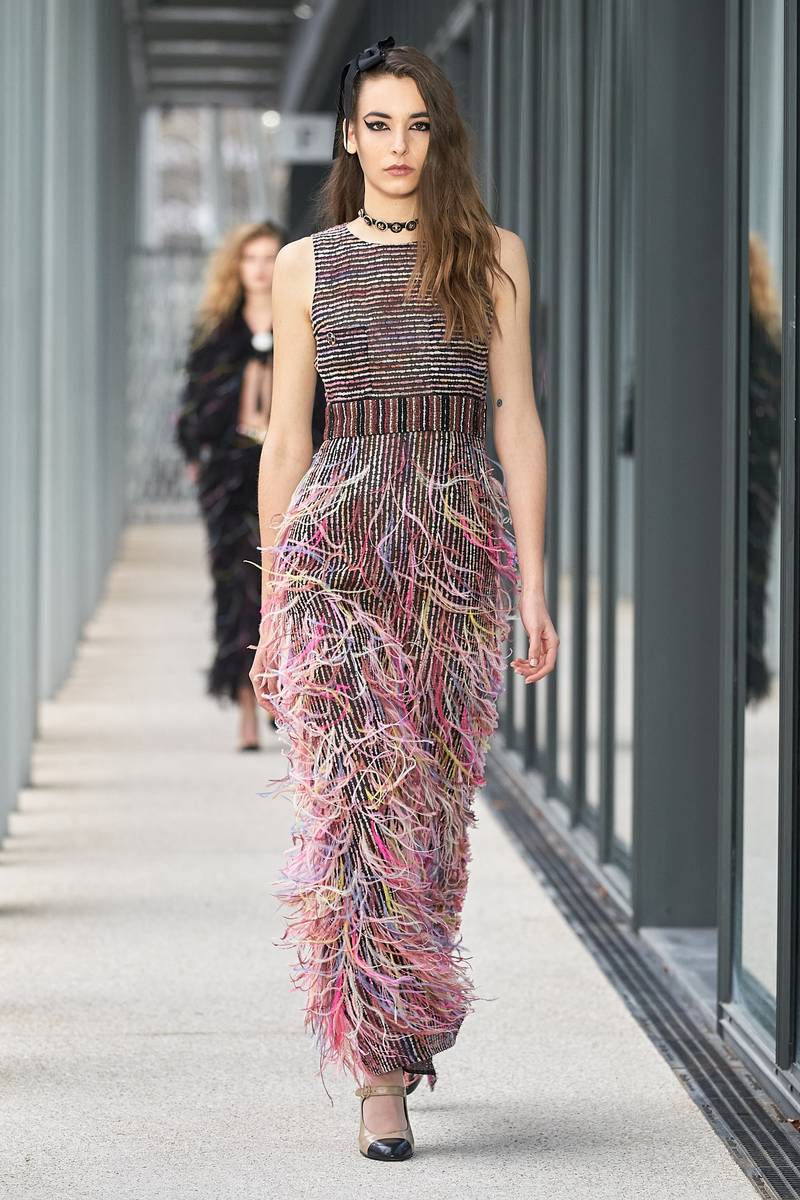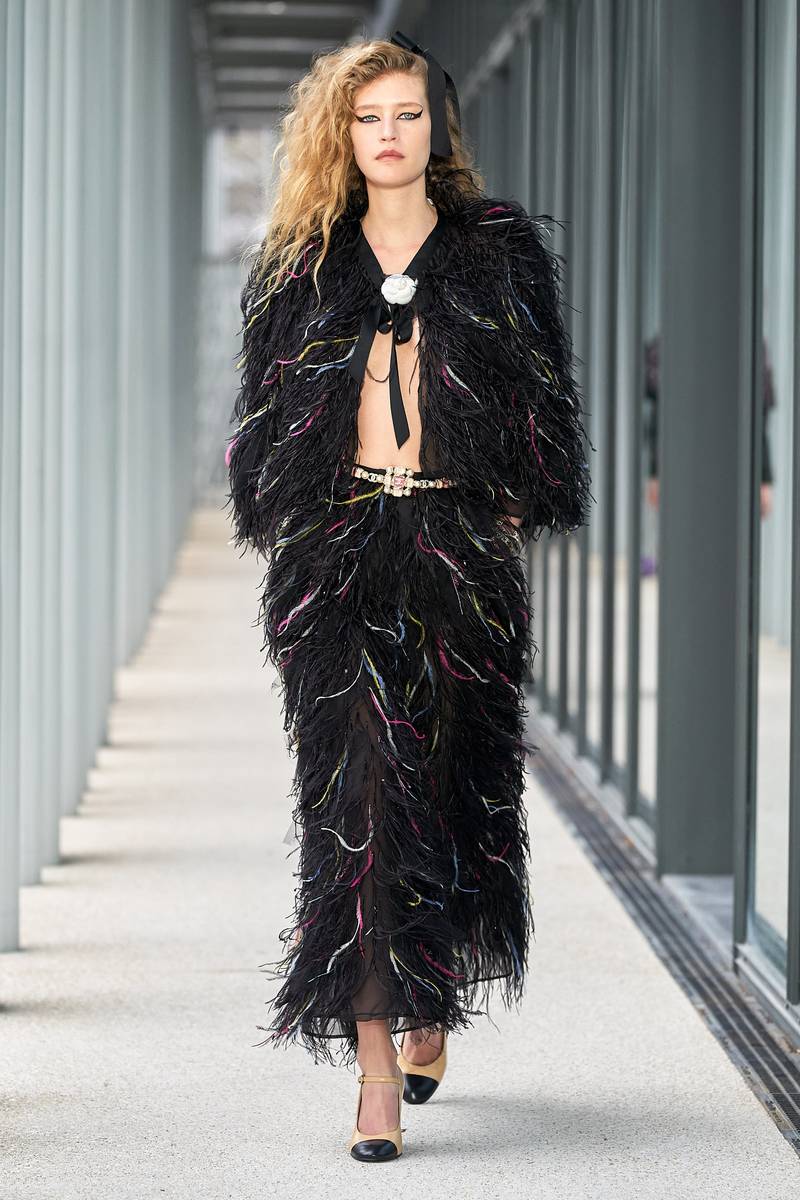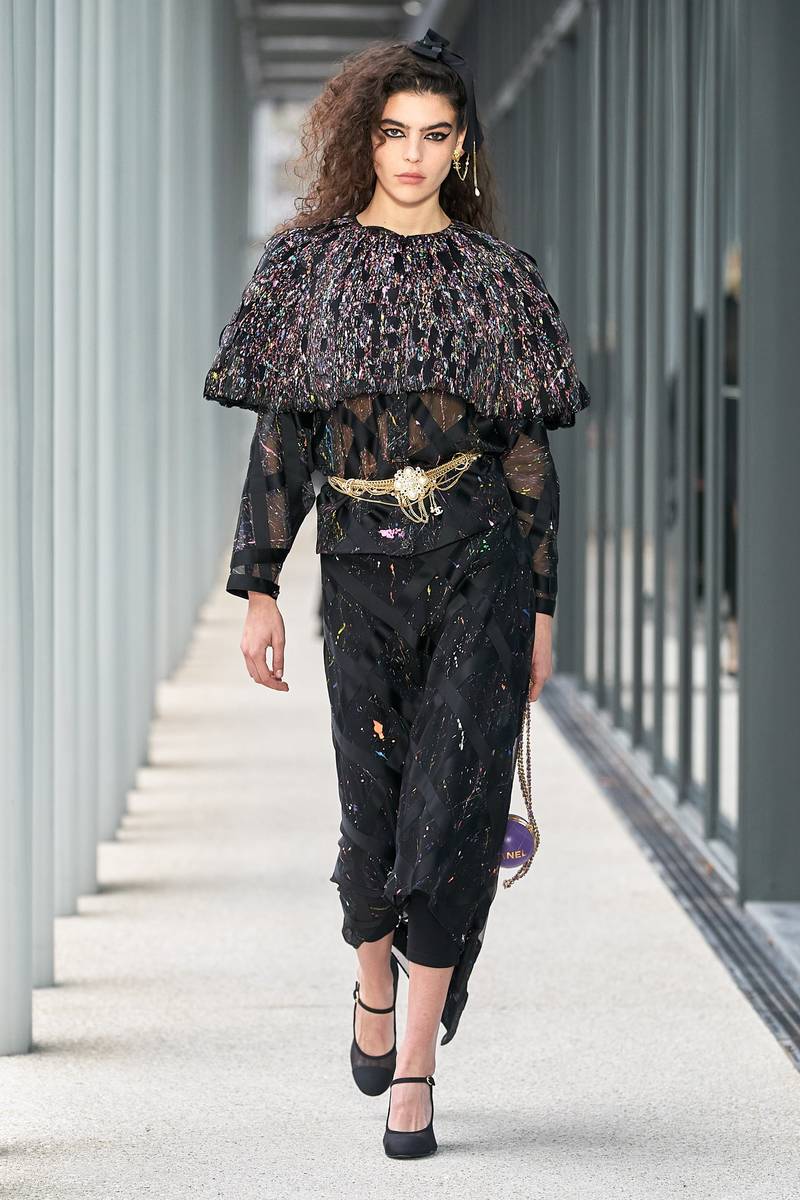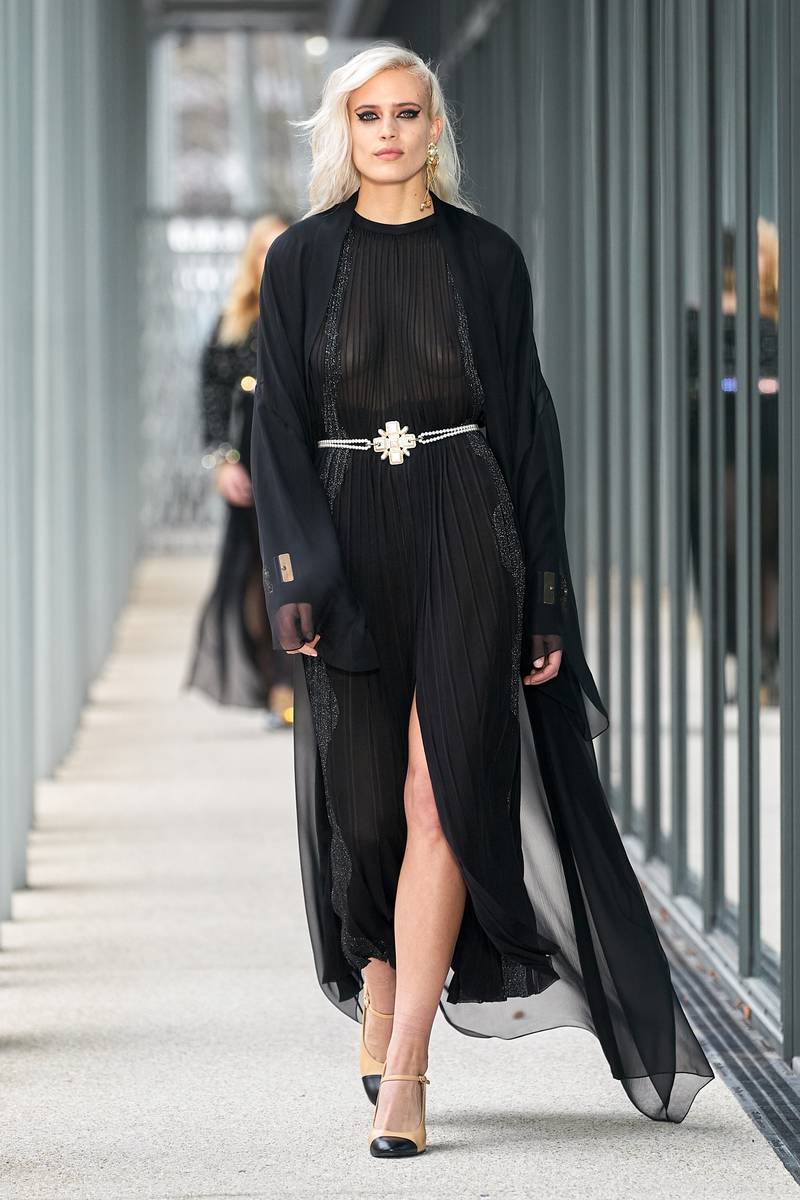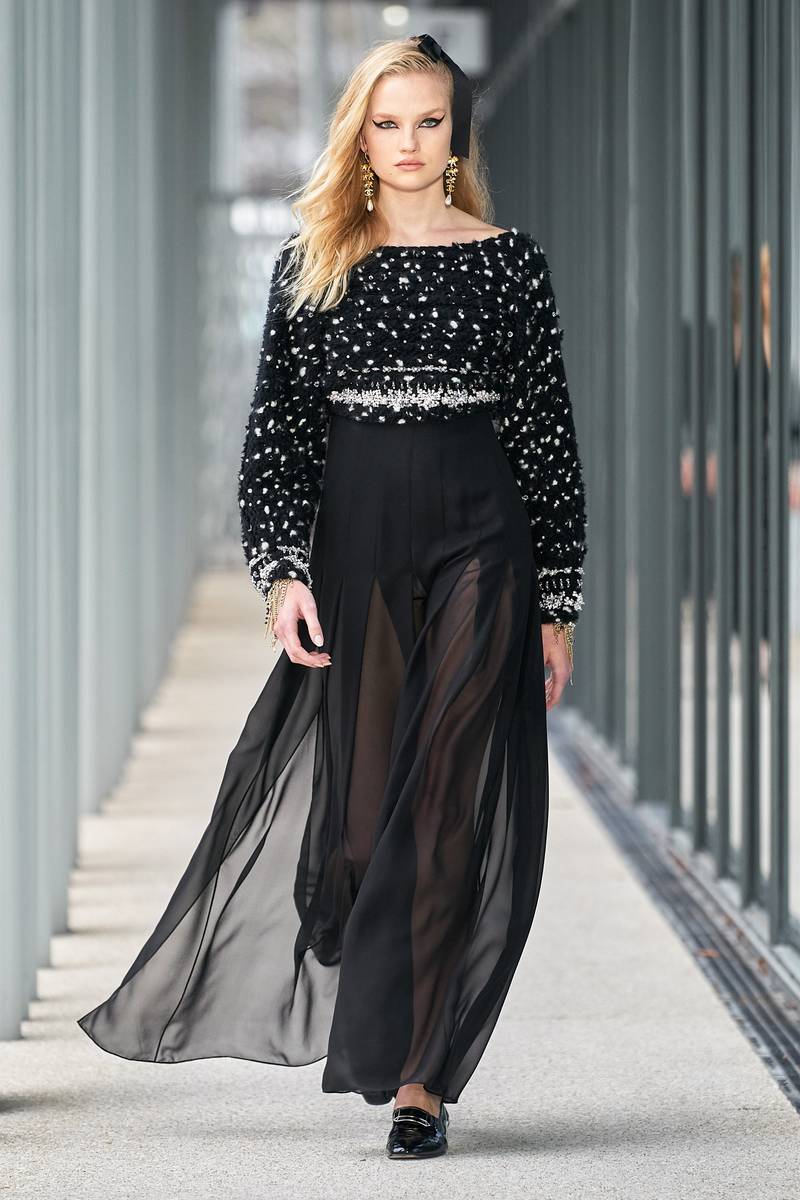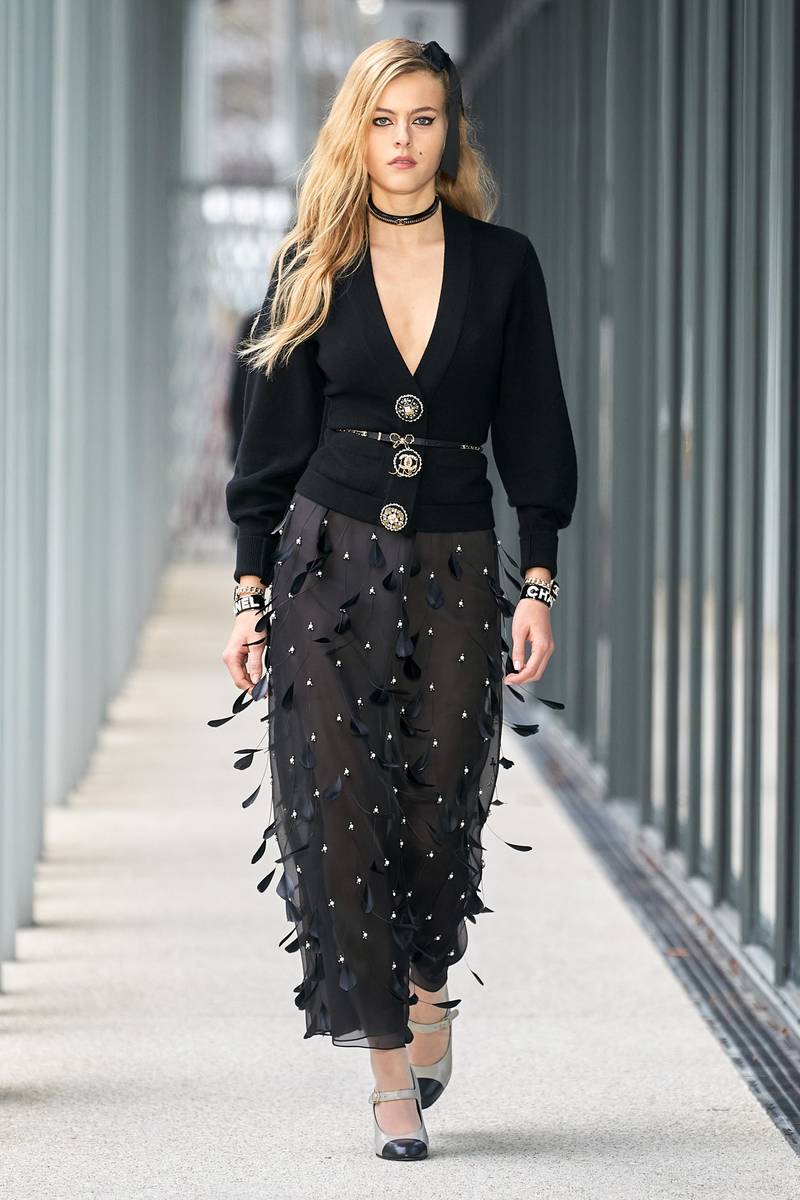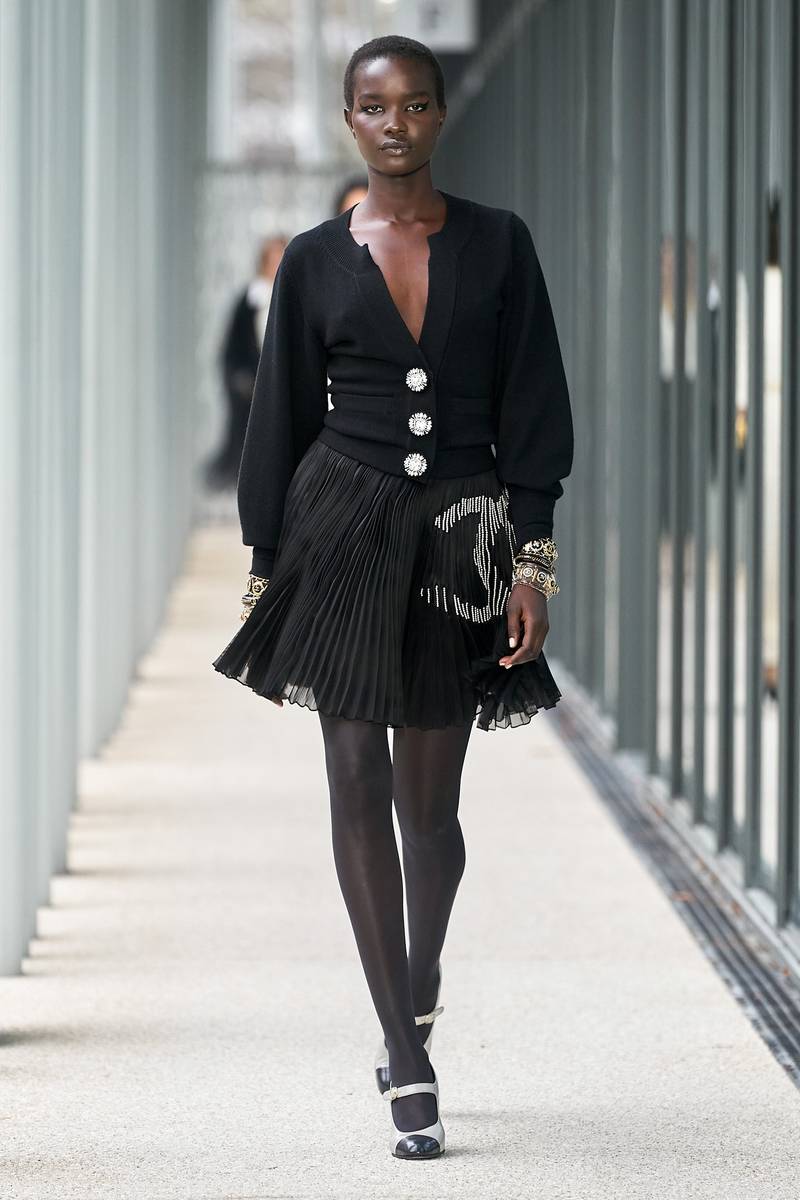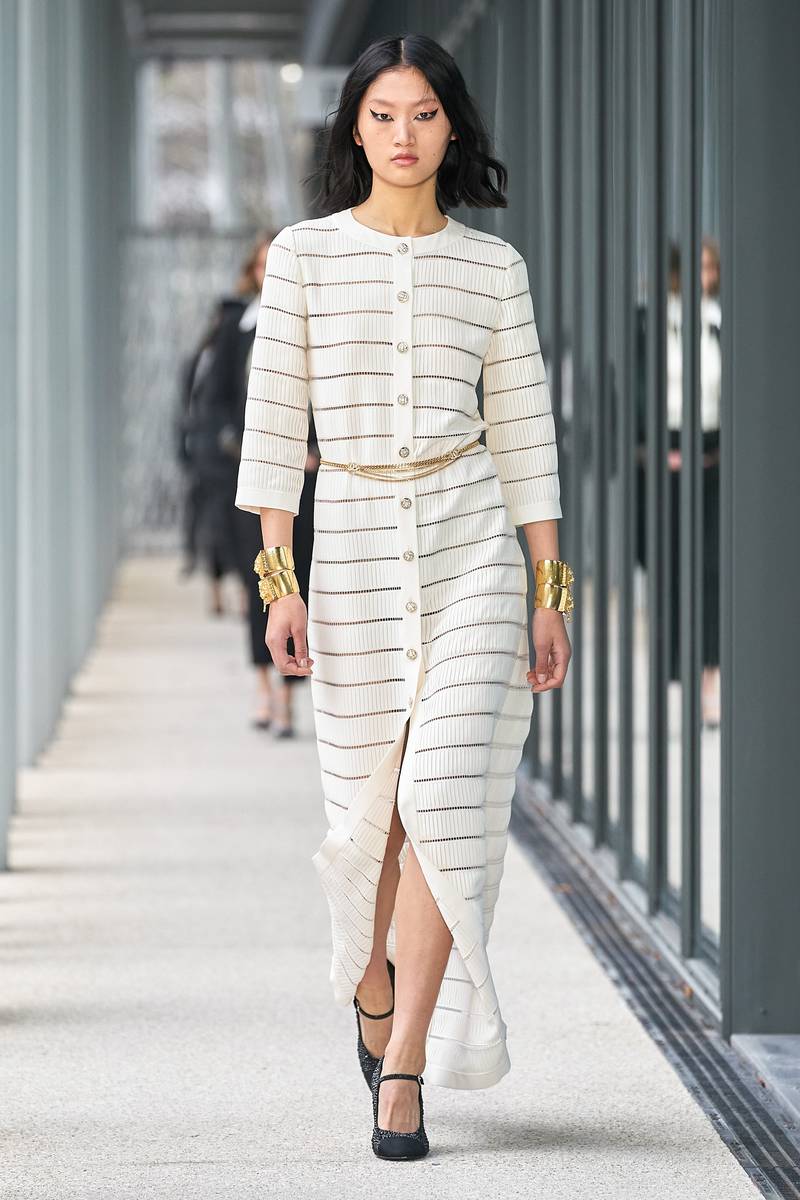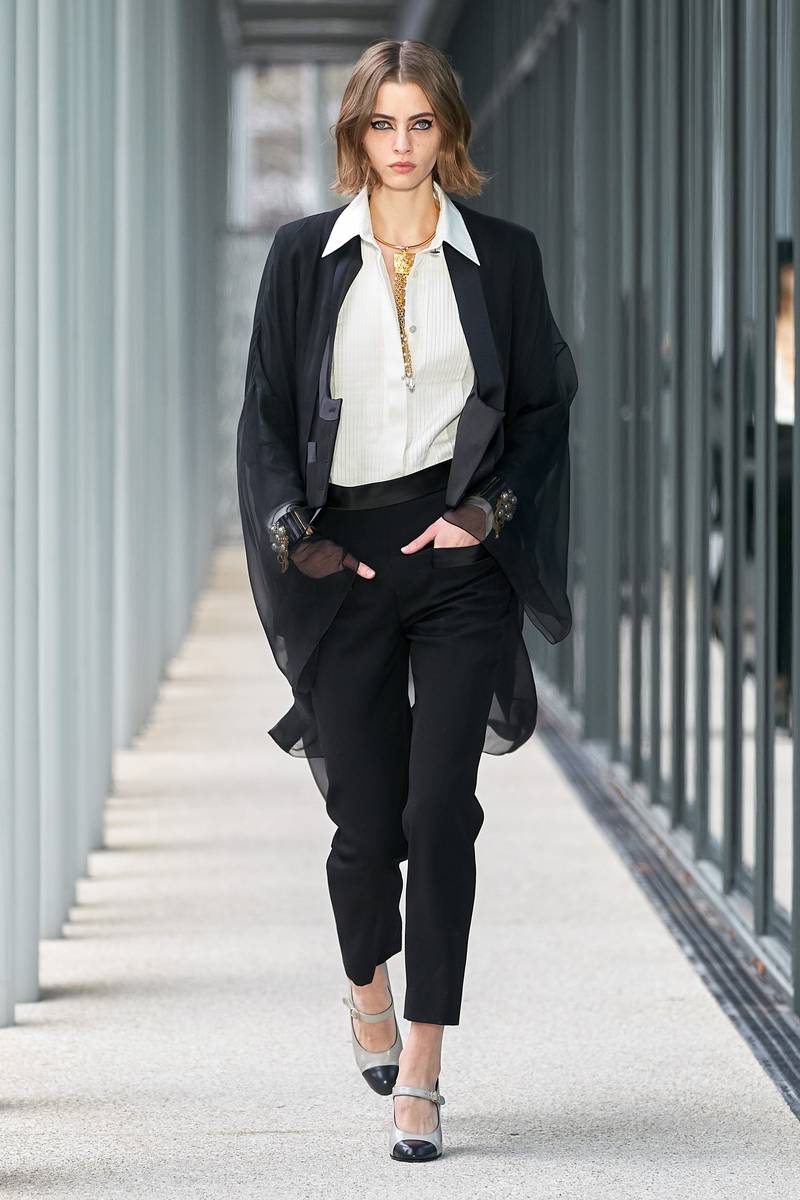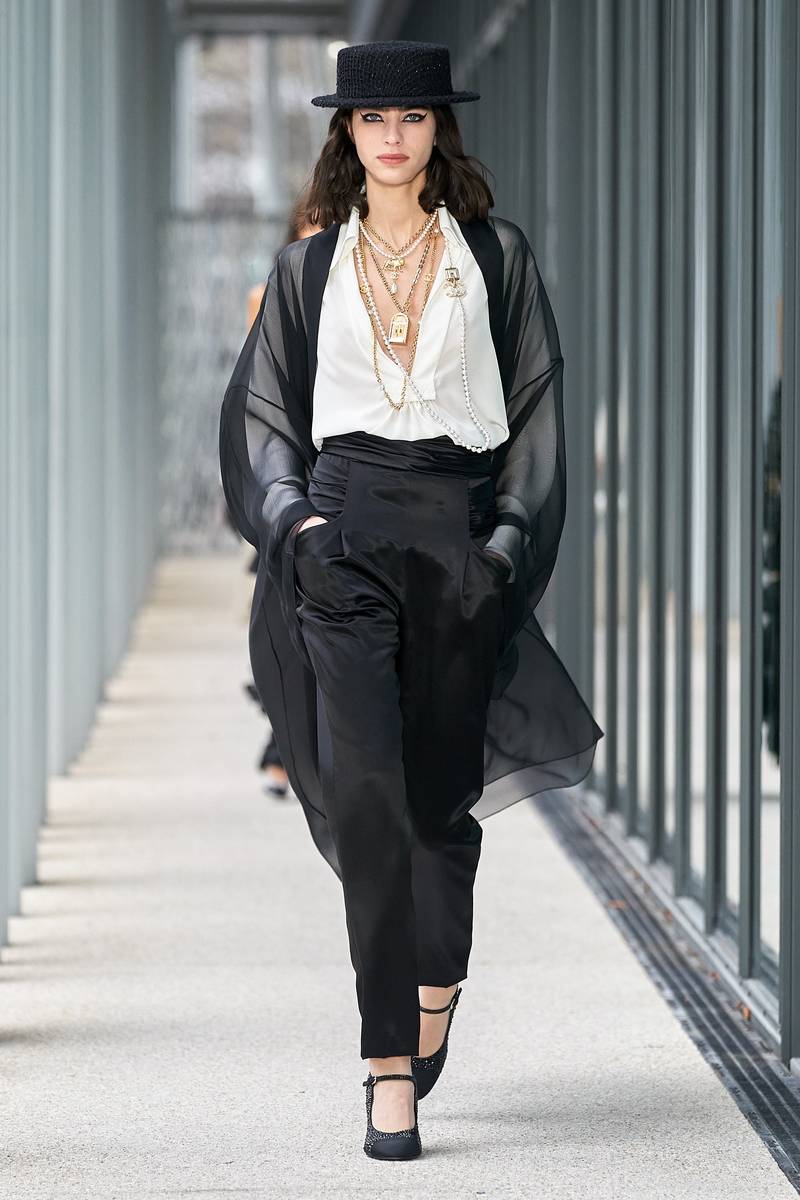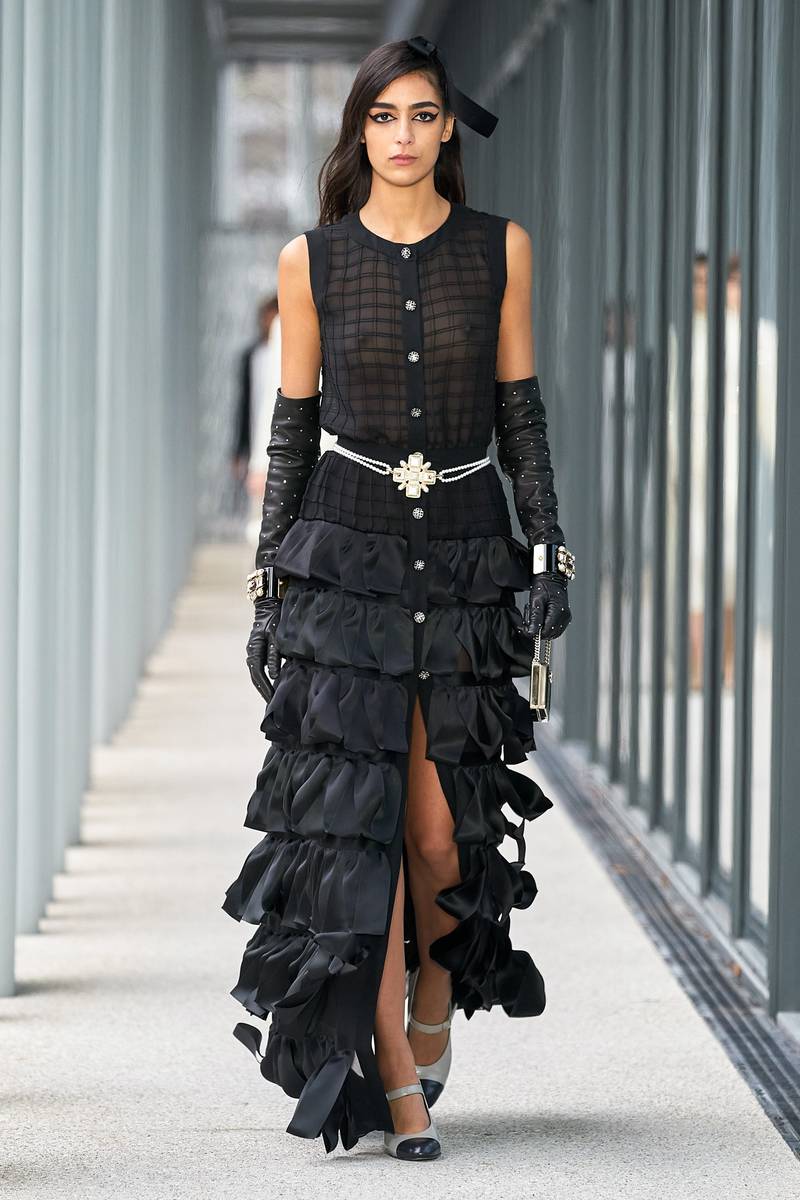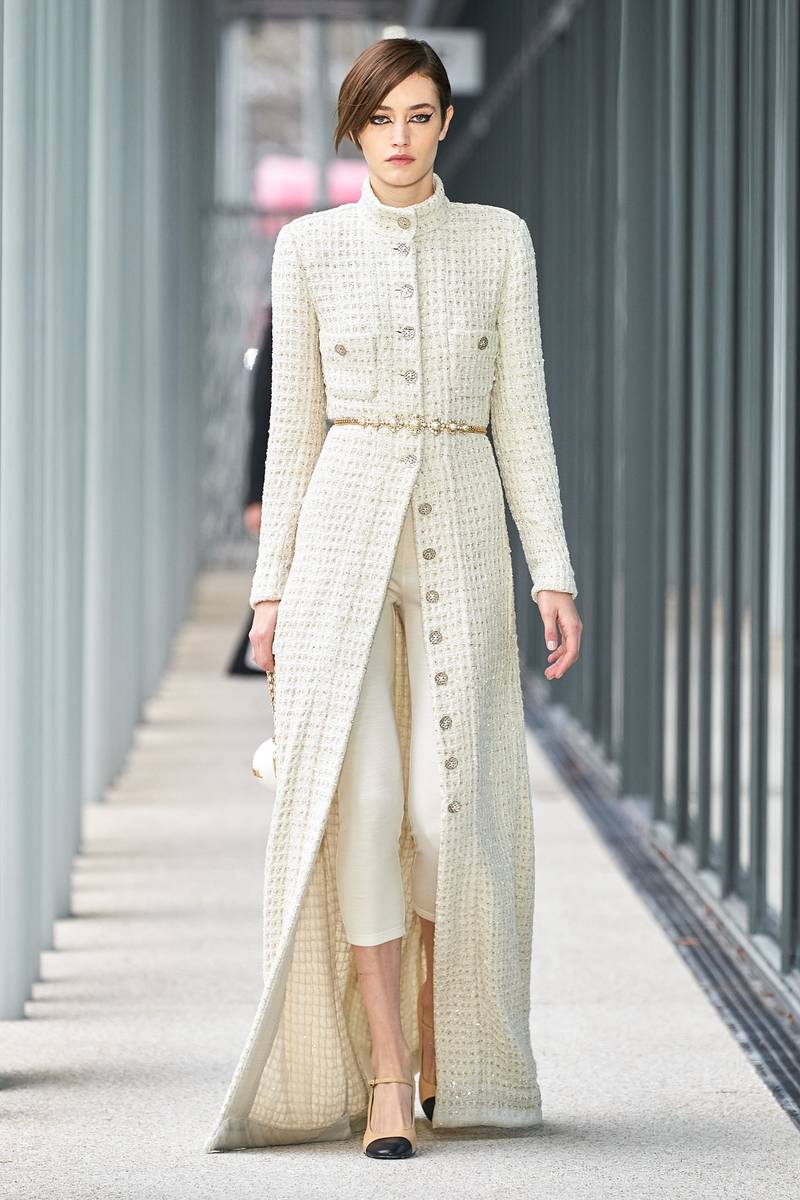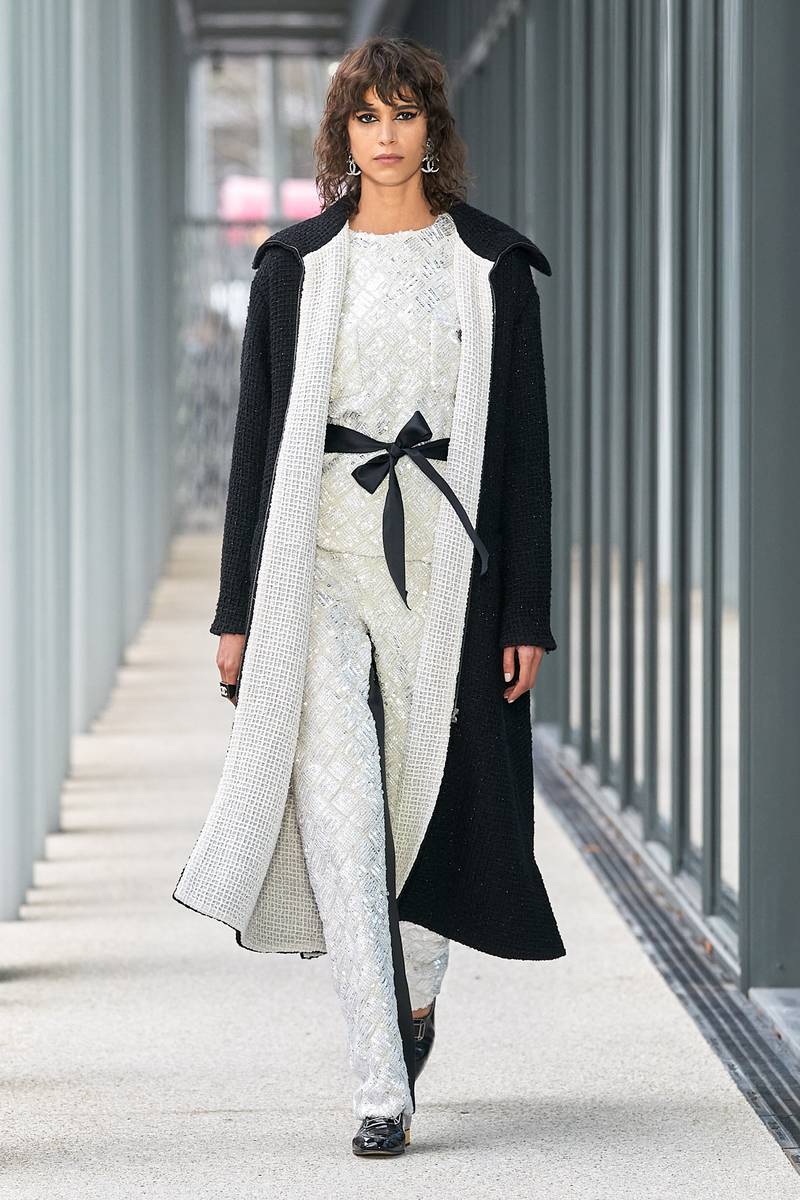 Chanel Métiers d'Art 2022 Collection Presented In Paris
The 16th annual show celebrates the artistry and craftsmanship of the house's artisan workshops.
Every year, Chanel presents its Métiers d'Art show to recognize the craftsmanship of the house's eight talented artisan workshops. From Lemarié to Lesage, the ateliers produce avant-garde demi-couture pieces to showcase on the runway. This year, creative director Virginie Viard chose to unveil the 2022 collection at le19M, a new Parisian building that is home to eleven of the most esteemed art houses. Designed by architect Rudy Ricciotti, the building's structure reflects the intricacy of the embroidery and handiwork highlighted in the collection.
Viard rightfully allowed the artistry of the maisons to lead her designs, honoring the tradition and history behind the craft. The collection merged these respected practices with contemporary motifs, exemplified through graffiti-like embroidery, baggy knit shorts, and luxurious gold chains. Silver sequins and a rich jewel tone palette produced eye-catching garments that nod to the elegance and femininity of the prestigious fashion house.
French animation studio Remembers produced eight films to illustrate Chanel's cherished models in imaginary worlds that represent the story behind each of the eight artisanal workshops. Viard explained, "I wanted each model, drawn by a different illustrator, to represent one of the Maisons d'art and evolve in a little story inspired by a Chanel icon. I wanted to illustrate each House as best as possible, but with a twist." The models included Mica Argañaraz, Akon Changkou, Loli Bahia, Fran Summers, Pan Haowen, Rianne Van Rompaey, Mariam de Vinzelle, and Lola Nicon.
Viard, along with the support of her team of maisons, created a dynamic, meticulously-crafted collection that celebrates the artistry and roots of fashion itself. See the complete Chanel Métiers d'Art 2022 collection shown above.
Up Next, Off-White Stores Install Floral Arrangements In Memory Of Virgil Abloh