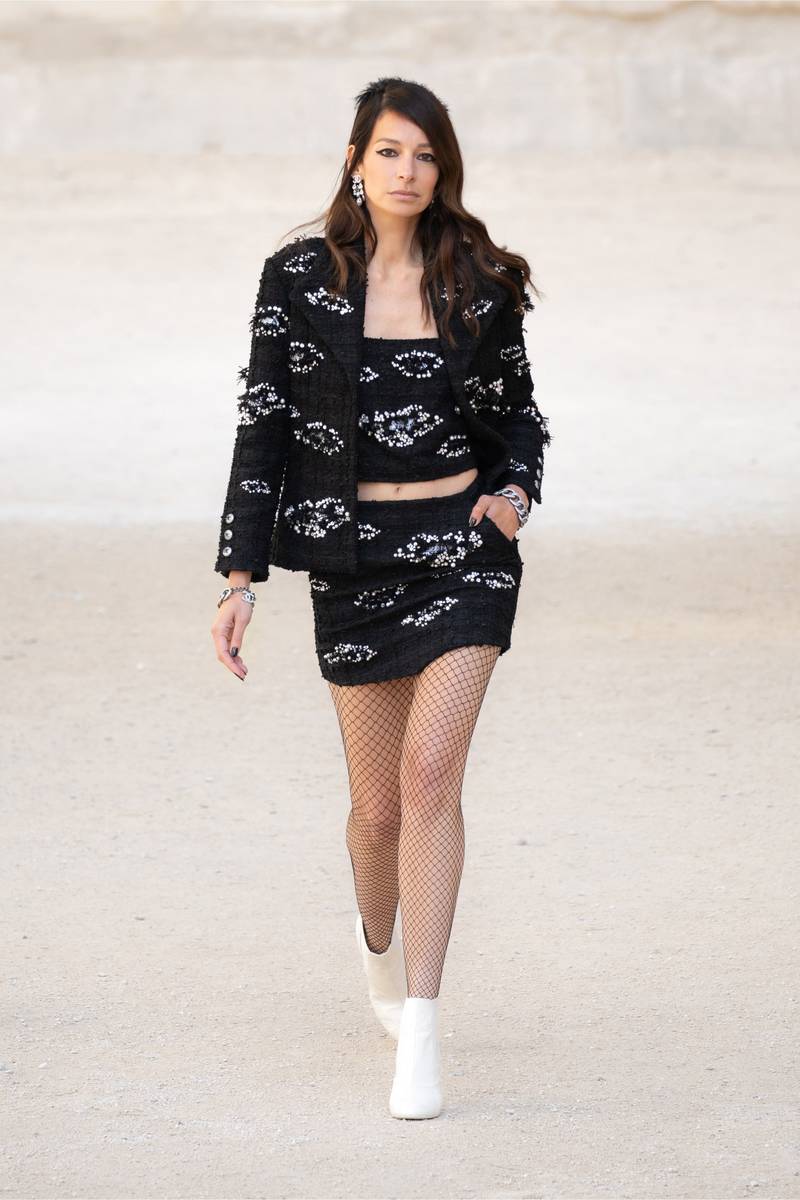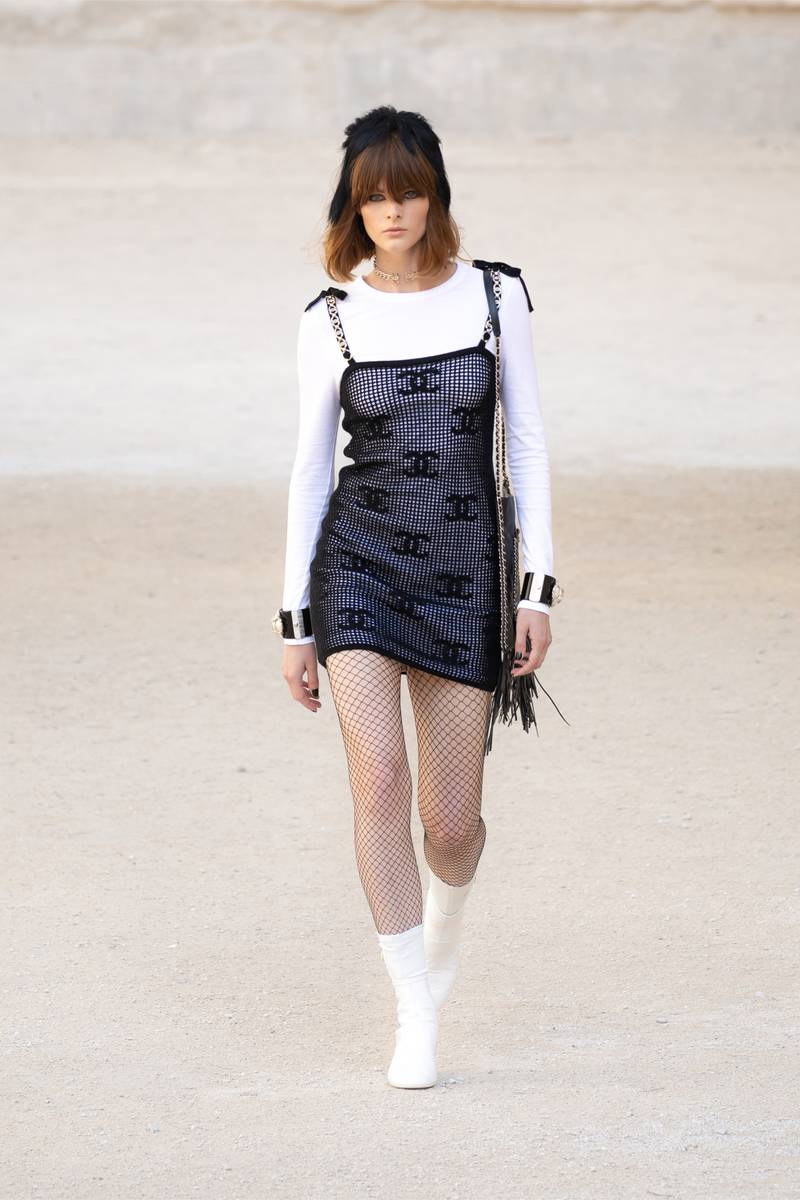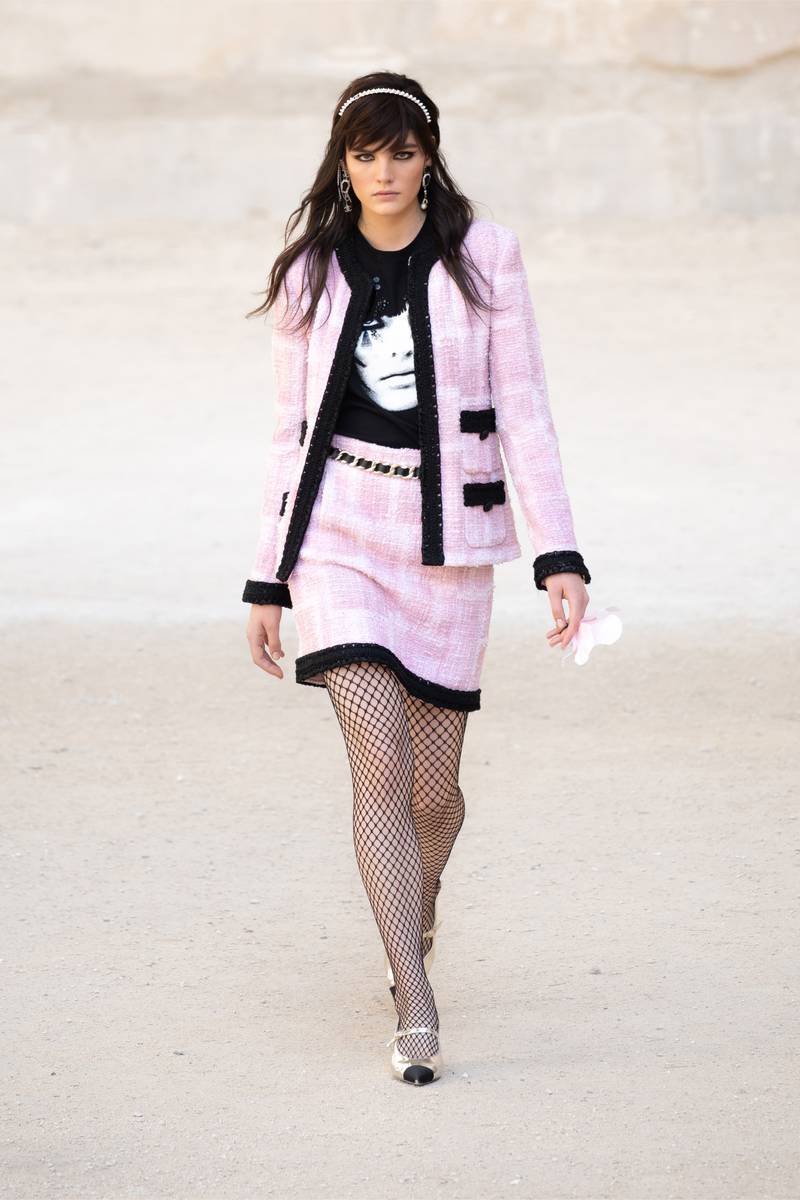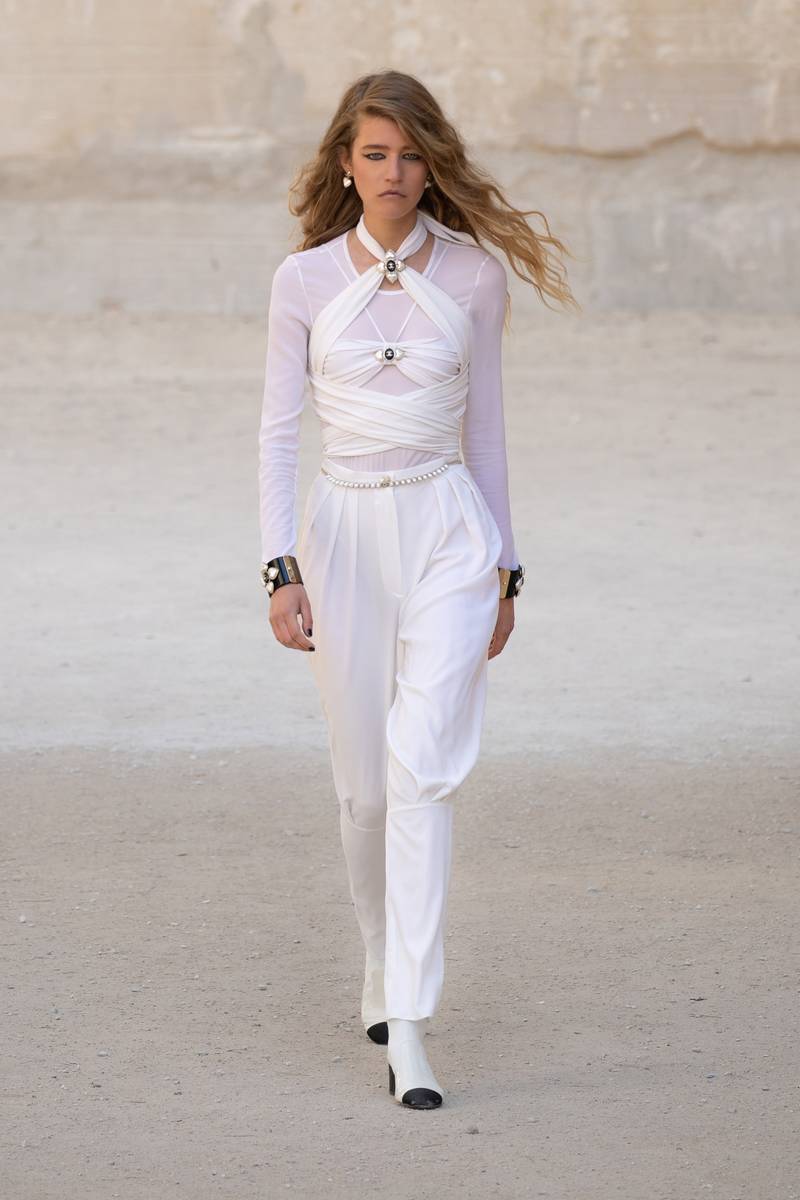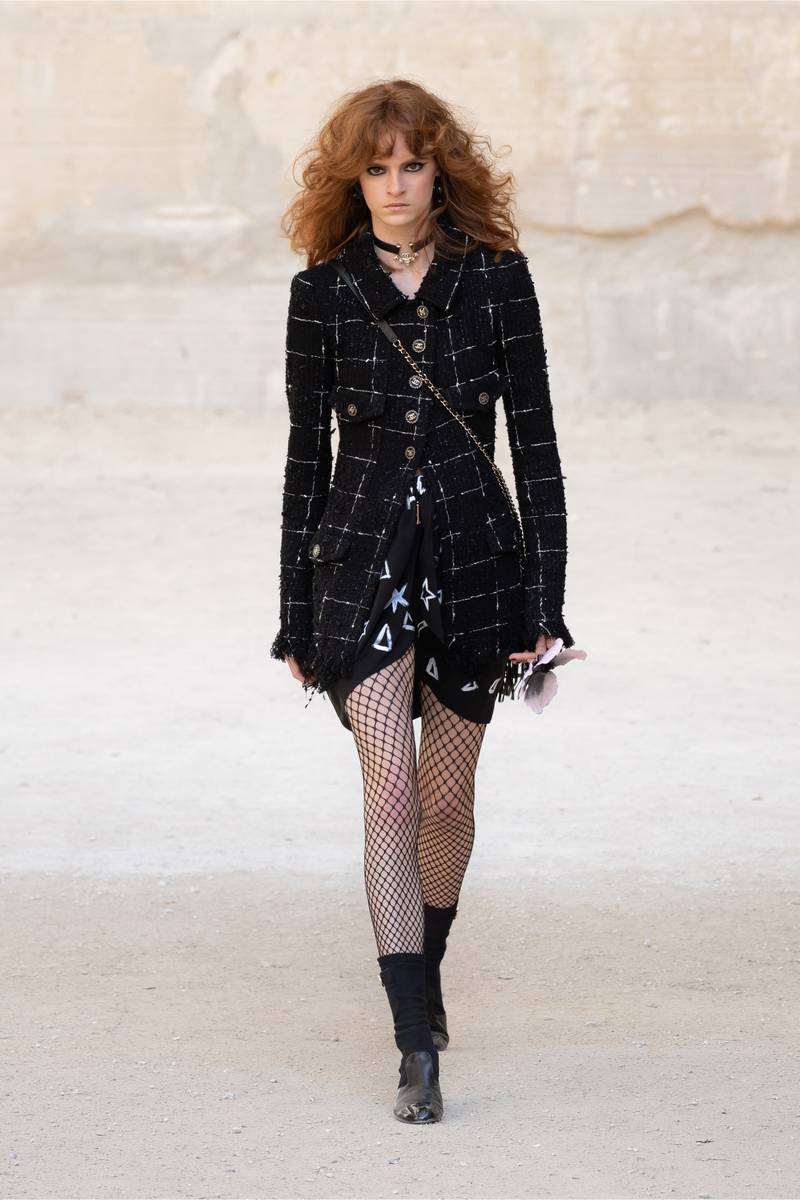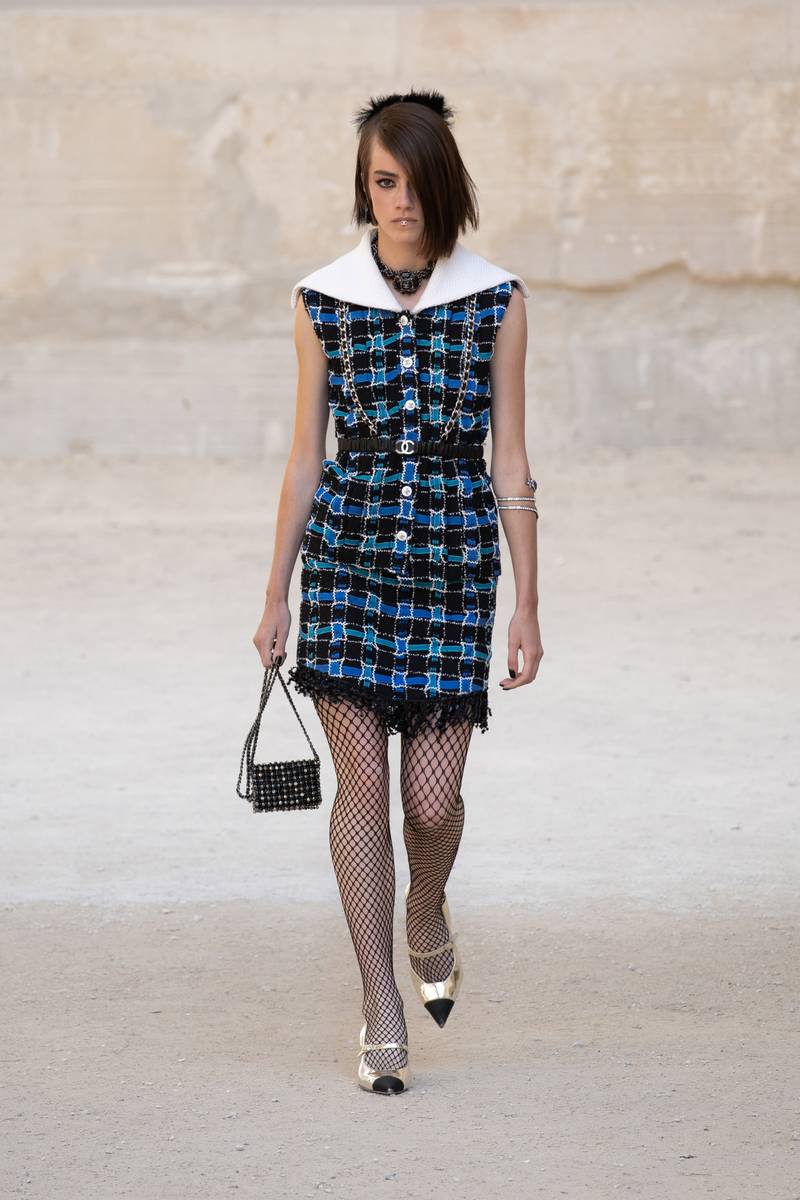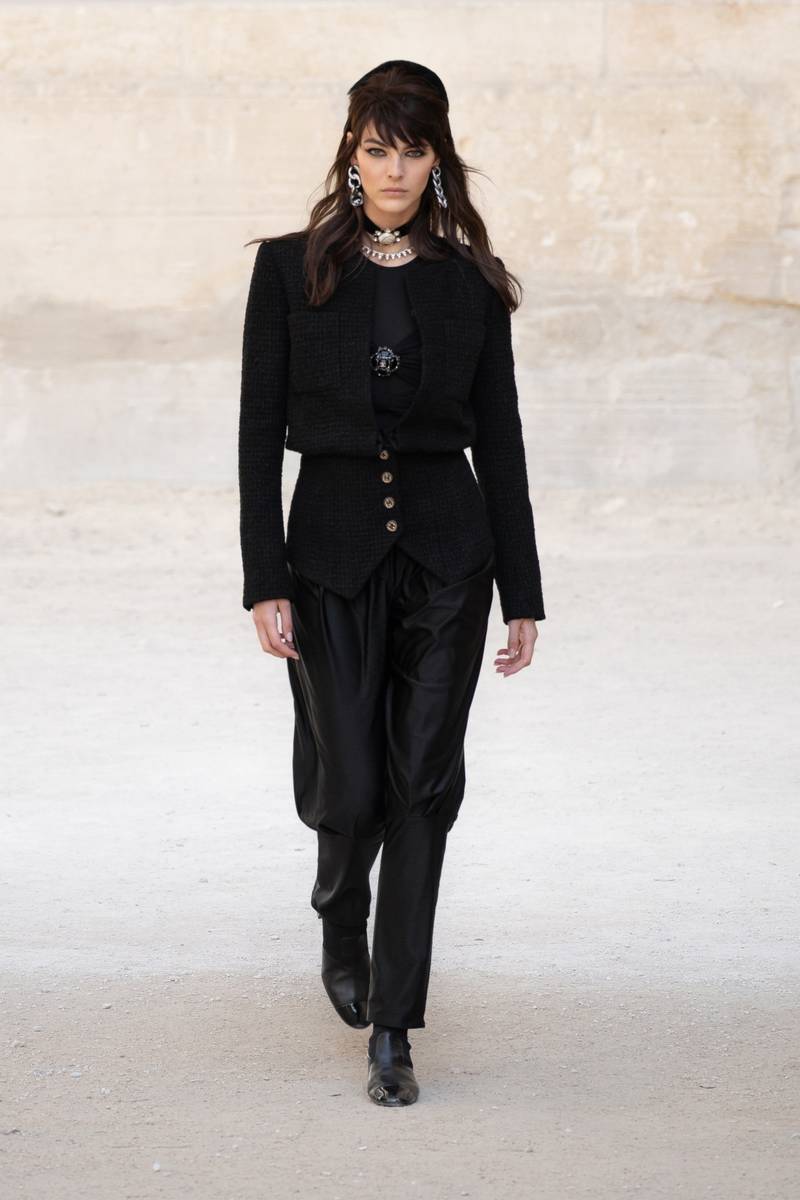 Chanel's 2021/22 Cruise Show Highlights Punk Rock
The collection was inspired by poet and filmmaker Jean Cocteau.
Chanel's annual cruise show took place earlier this week showcasing their latest collection inspired by filmmaker Jean Cocteau and '60s punk.
Taking place in the petite French village Les Baux-de-Provance, the backdrop of the show was meaningful as it was the same setting for Coctau's 1960s film Testament of Orpheus. Chanel's Creative Director, Virginie Viard, mentioned that she loved the film and much of the inspiration for the show came from the friendship between Chanel's founder Gabrielle (Coco) Chanel and Coctau. Viard also specified that they took influence from a part of Testament of Orpheus when a man with a horse's head walks down with the backdrop of a white wall.
A white wall is a significant attribute to this year's cruise show. The limestone quarry backdrop creates a serene chalky scenery allowing the pieces of the collection to be fully seen.
An almost gothic twist on punk is involved with the pieces. A bombardment of black and white pieces appears harsh against the pale backdrop. The use of fishnet tights entices the punk feel along with expert fraying of skirts and dresses.
The signature Chanel tweed two-piece is still prevalent, with the standout being the two-tone pink skirt and blazer combination paired with a black graphic tee.
A personal favorite of the show was the minimal use of capes, reinforcing the punk/gothic essence. The combination of sheer cape and a modest black dress feels classic in terms of Chanel's previous collections.
Take a look at the full collection on Chanel's website.