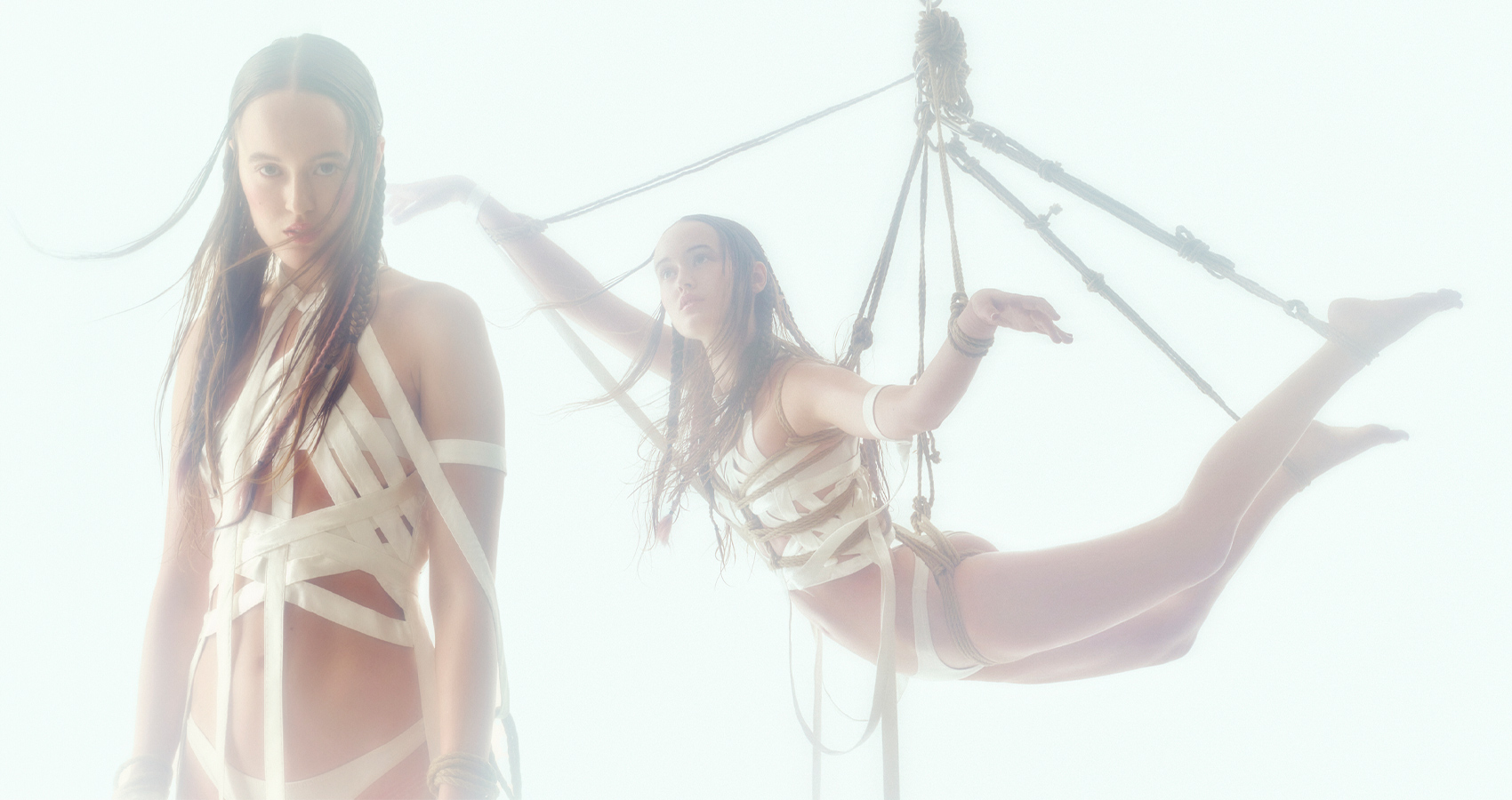 Bondage, Feminism, Fever, And Pinocchio, All Wrapped In New Single By Child + the banned
Their cover of 'You Don't Own Me' reclaims ownership of a femme narrative.
It's 1963, and the 17-year-old singer, Lesley Gore releases her dazzlingly successful single 'You Don't Own Me,' with a then-shocking antipatriarchal message. Praising the power and liberty of women, the song is quickly proclaimed as a feminist anthem, sometimes even cited as a factor contributing to the second wave of feminism.
Sadly, there is an ironic twist to this ostensibly empowering story. As noted by our favorite fairy musician, Copenhagen-born and London-based Josephine Carl aka CHILD, male writers and producers, in fact, stood behind 'You Don't Own Me.' 'Even an apparently female narrative back then was created and curated by men but misleadingly, a female mask was put on it,' CHILD points out in an exclusive conversation with FIZZY MAG. 'This is how men take control of the way women think and express themselves.'
Contrarily, she and her co-producer-turned-musical pen pal, James Grace, embarked on the song when working on an online platform for queer and femme-identifying creatives. 'Unlike the original version, this one actually has woman/queer producers behind the keys, controlling the knobs,' CHILD proudly shares. Yes, queen.
Musically, the invigorating interpretation by CHILD and James Grace also significantly departs from Lesley's Gore bold, loud, and almost cheerful single. Reversely, their haunting cover is intimate, and unsettlingly enigmatic, which is precisely why it has the perfect right to become a distinct entity. The opening resembles Lana del Rey's take on the classical 'Once Upon A Dream' from Sleeping Beauty as CHILD's slow vocal vibrates and voluptuously drags out every word, unfolding a riveting, feminist, esoteric fairy tale.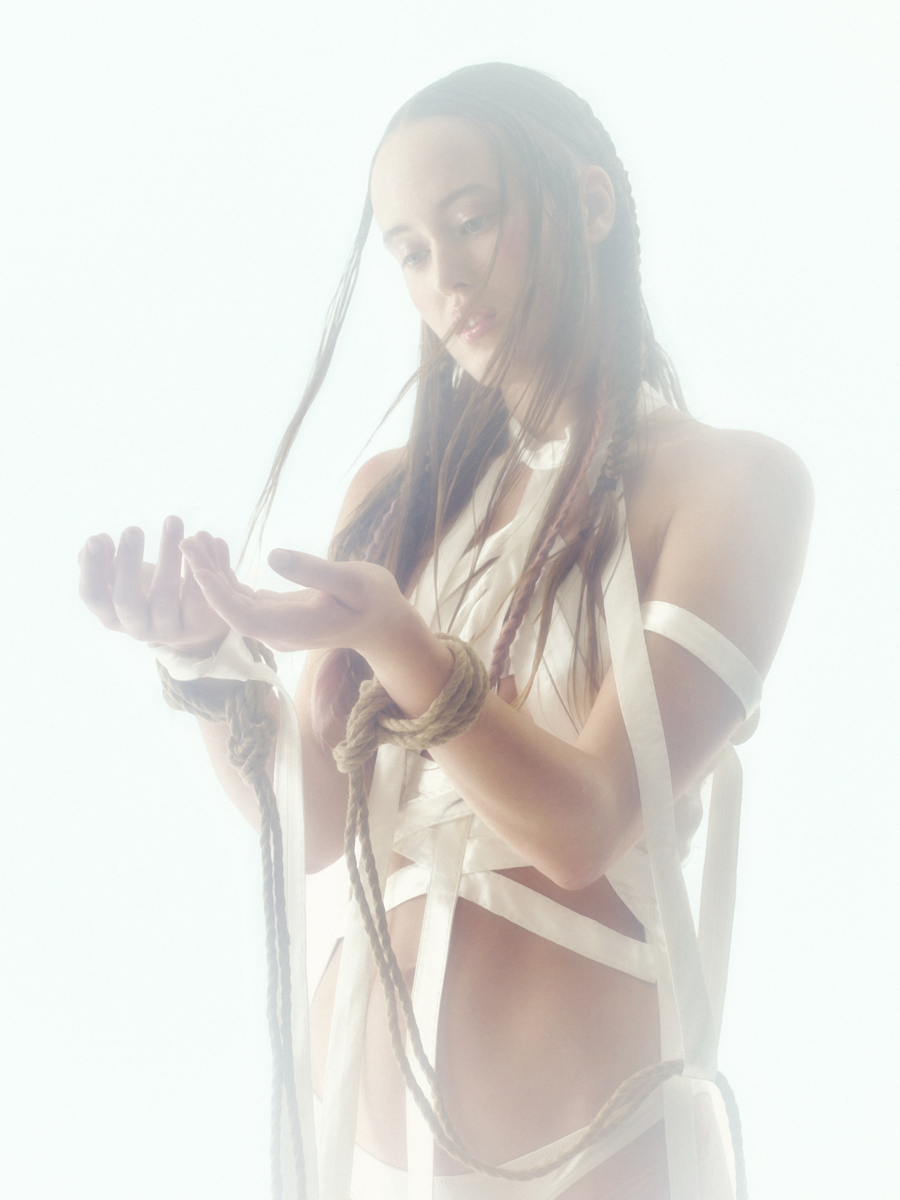 With her uniquely innocent yet sensual voice, the reason behind her stage name, she delivers a truly convincing, almost metatextual statement as the self-proclaimed CHILD, when singing the continuously repeated words, 'I'm young.' An accompaniment of a 32-part cello arrangement, at times purposely sliding out of tune, leads to the song's climatic whirlwind which spins out of control and abruptly intermits, like a sharp end to an eerie dream. Or maybe only its beginning?
'This piece is about contradictions and polarizations. Freedom and captivity, the self and the surrounding world, reality and fantasy, pain and bliss. Ever since I was little, I felt very strongly that those things could live side by side,' CHILD reveals to us. 'There are so many emotions that can coexist.'
With the release of her previous single, 'Chess,' a celebration of inadequacy and self-imposed shame, CHILD proved that she equally cherishes the visual aspect of her music. Once again collaborating with the photographer Jakub Gessler, the artwork of 'You Don't Own Me' pays tribute to the intricate bondage art, shibari. The idea for it appeared to CHILD in a feverish dream. 'I woke up and had this picture in my head of a girl who was all tangled up in ropes and silky vines. That probably came from my constant ruminating over the idea of how freedom and captivity are so intertwined.'
Supervised by Anna Bones of Anatomie Studio, UK's first and only full-time shibari space, she unveils the details behind this magical experience for us. 'The artwork is, of course paying tribute to shibari, and illustrates the role that femme-identifying people have historically been put in. But for me, it's not only about submission. When you're hanging from those ropes, it feels way more empowering than submissive to me,' CHILD explains. 'All my body weight was on my ribs, and I was hanging only from them. That's endurance!'
'I also imagined myself as a puppet who thinks that she's free,' she continues. 'A little bit like Pinocchio singing, I've got no strings,' she hums (by the way, she sounds insanely good a cappella). 'Like him, then, you can feel that you're super free and you can tell yourself that but there are still things tying us to certain roles. I especially see that from a femme point of view.'
'You Don't Own Me' by CHILD + the banned is the second installment from her Snake Trilogy. More coming soon.