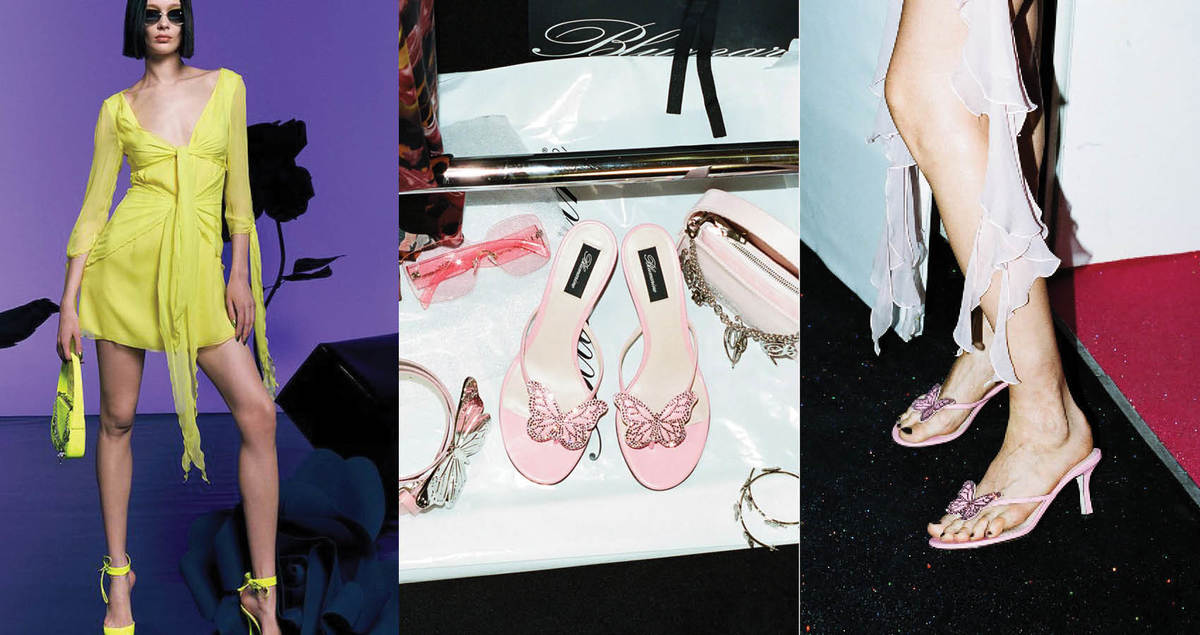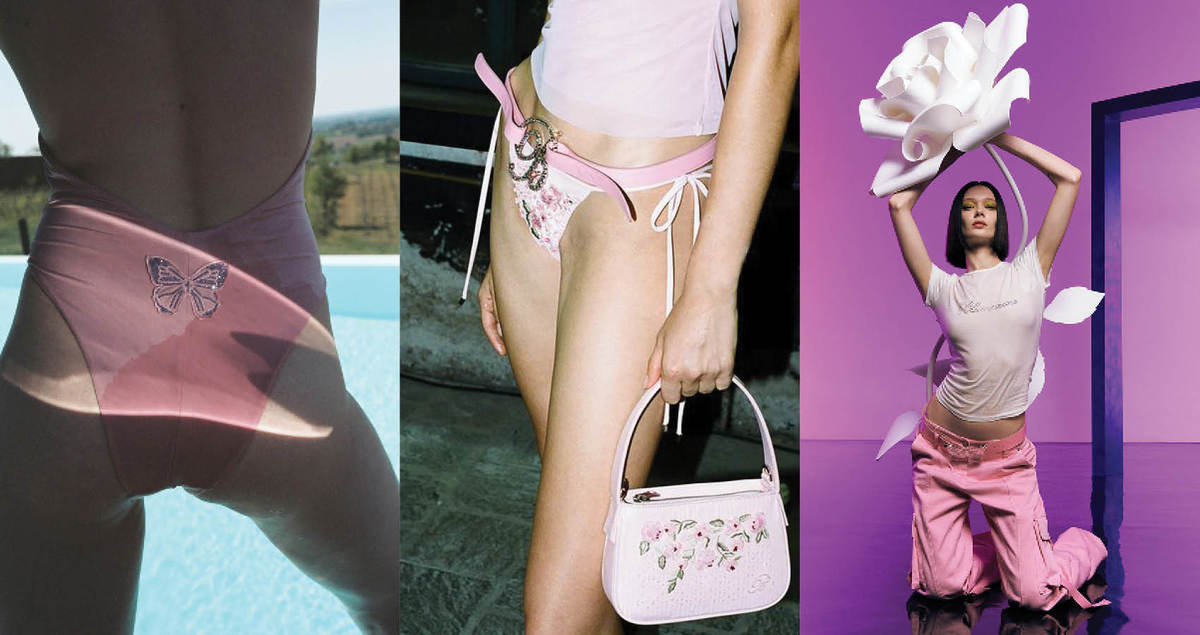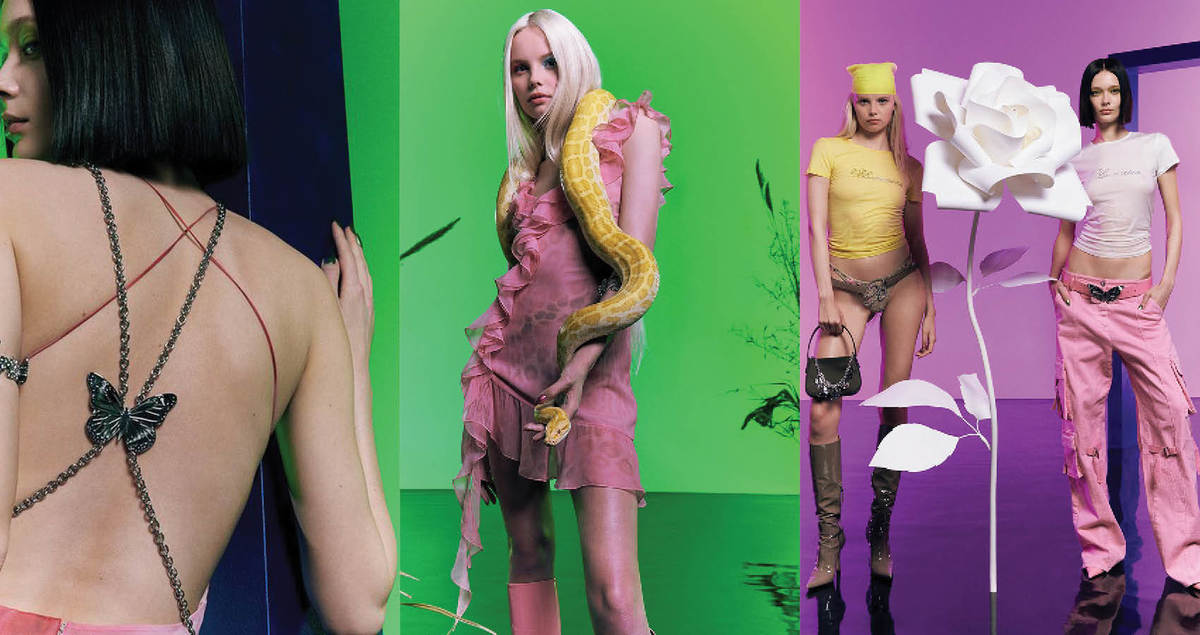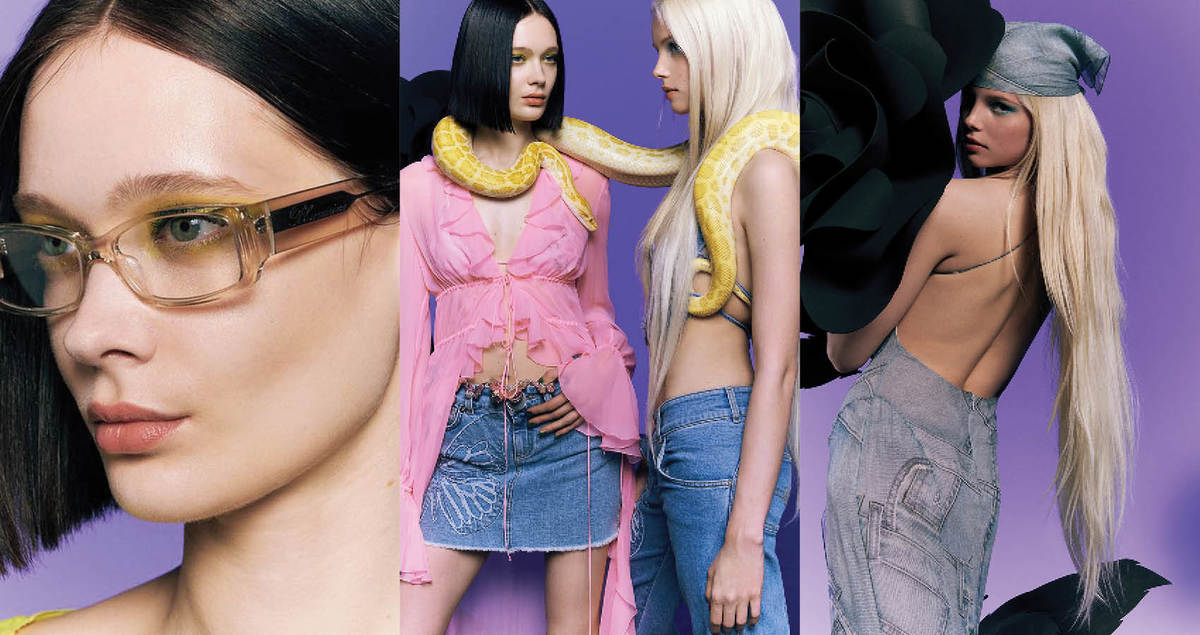 Blumarine Finds New Ways to Fulfil our Y2K Fantasy
The brand ditches it's signature bling for utilitarian camo prints.
Originally founded in the 90s by Anna Molinari Blumarine became known for its flirty fun clothing and its playful campaigns lensed by Ellen Von Unwerth and Helmut Newton. Today Nicola Brognano is the creative director of the brand, giving it a butterfly encrusted revival.
In the latest Resort 2023 collection the Italian brand has undergone a tonal shift, don't worry it isn't too drastic, replacing girly diamantes for a tougher camo print look. Brognano himself said that in this collection he is "toning down the bling" and instead we're seeing femme sassy streetwear. Throughout this collection we see the popular Blumarine cargo pants extend into a range of cargo skirts and shorts in silky satins and a camouflage pattern that was born from blowing up an image of the brand's signature rose.&
;
Matching shirts were barely buttoned up showing off the models' midriffs whilst ruffled poplin shirts created minidresses and layered with hooded t-shirts and tank tops that displayed a gothic reinterpretation of the Blumarine logo.
The collection's utilitarian vibe saw the metamorphosis of cargos into motorcycle pants in a pale denim-colored distressed leather, or were worn under maxi crochet cardi's and slouchy chiffon dresses. Not to worry however as the collection still offers a wide range of pretty pink accessories and clothing items such as a satin belt, cropped hoodie and mesh style summer dress