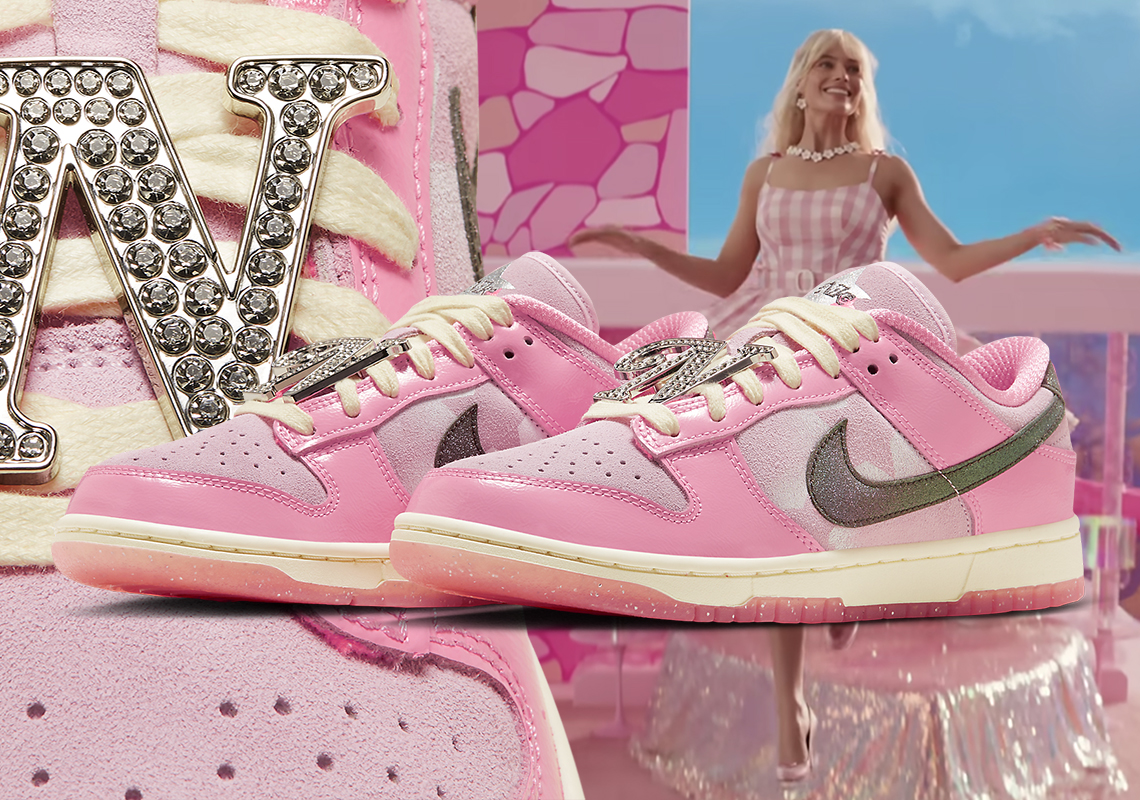 Nike Unveils Glamorous Pink Dunk Low
The perfect pairing for Barbie's big screen debut!
What's happening on July 21st? The Barbie movie premiere! And you won't believe what just happened – Nike drops some official images of a super cool pink Dunk Low shoe, just in time for the movie hype! It's like they planned it or something.
These Dunk Low kicks are made especially for Barbie fans. Picture this: a pink and cream yellow colorway with a massive "N" lace accessory covered in sparkly faux-diamond stones. Talk about bling!
The swoosh on these shoes comes in a darker brown shade with a glittery finish, and so does the heel-tab. Plus, they've got a starry pattern on the tongue logo and the suede mid-panel looks fab too. Inside, it's all plushy and cozy with an elegant pink texture.
But wait, there's more! They even put a fancy cursive-style font on the tongue to give it that extra touch of glam. These kicks are not officially collabing with Barbie, but seriously, the timing is just perfect.
You can bet Barbie fans and all those 80s babies are gonna rush to the cinemas this weekend, and you know what that means – everyone will want these Barbie Dunks! When are they releasing? No firm date yet, but keep your eyes peeled for updates. These shoes are gonna be a hot ticket item, for sure!