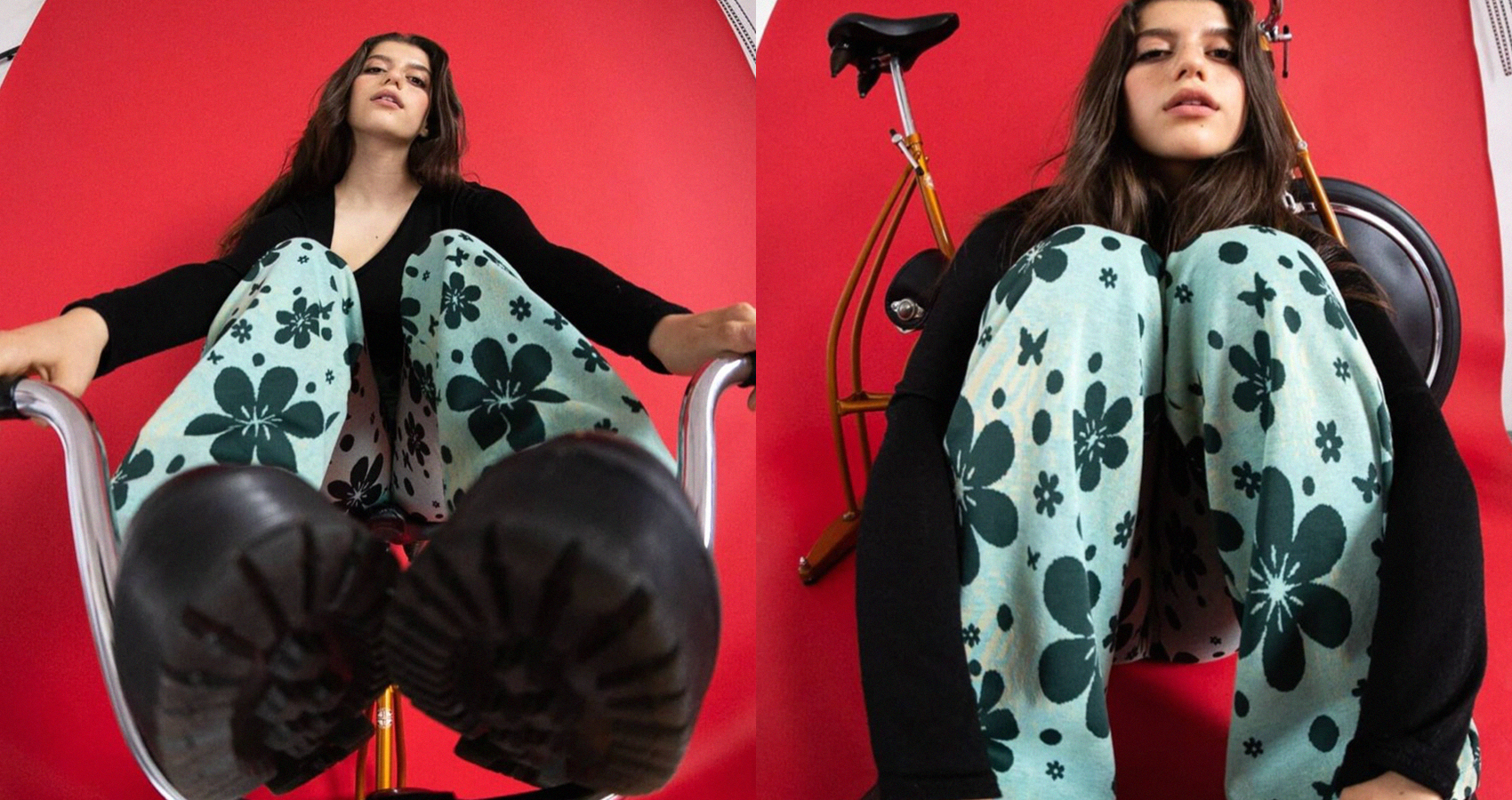 AVIV: Rising Indie Pop Star Drops New Single 'Failed English.'
Think Clairo, Lorde or Lana Del Rey. AVIV is an Indie Queen-To-Be.
Fresh off the presses from Photo Finish Records comes 'Failed English' by 15 year old AVIV; singer, songwriter, multi-instrumentalist and indie pop upcomer.
After a string of successful singles, 'Black Coffee', 'Love of Your Life' and 'Girls in Red', AVIV is back with 'Failed English' - a bedroom banger of shiny synths and funk-fueled beats, accompanied by a retro-nostalgic music video. On the new track, Aviv confesses she sought to explore "the nasty feelings which erupt following a break-up and the demonization of the individual who broke up with you as a defense mechanism."
Born in Toronto, AVIV was raised in a big family, including her twin brother. Every Saturday, they went record shopping on Queen St, picking up classics like Fleetwood Mac and Radiohead along the way.
"Most families went to the mall," she smiles. "We went to the record stores."
Influences? Clairo, Lorde and Lana Del Rey. "They're my three moms." During the pandemic, songwriting became a big preoccupation and she began collabing with her brother's friend Jackson Follemor, laying down tracks at McGill University's recording studio.
Her big break came in 2020, when tracks like 'Cookie Dough' and 'Girls in Red' made it onto Spotify's Bedroom Pop and Chill playlists, amassing hundreds and thousands of streams and an acute fan base, impressive successes for an artist so young. The 'Black Coffee' remix with OCTAVIO the Dweeb currently stands at 539,400 streams on Spotify.
AVIV joins the ranks of Gen Z pop stars, like Billie Eilish or Olivia Rodrigo, breaking the teen star curse and having their work taken seriously by the public and music publications. Atwood Magazine described 'Black Coffee' as "a song that acts as an album of memories, a reminder to enjoy the moment and to find a possible way to reconcile."
Despite all this, AVIV maintains that connecting with people is the ultimate goal. "If my song takes you somewhere, there's nothing better to me. Or if it makes you answer a question you've had about your life, that would be amazing. My songs make me answer my own questions. When I release them, I hope they do the same for you."
Next Up, Katie Tupper's New Single Sounds Like Canadian Meadows