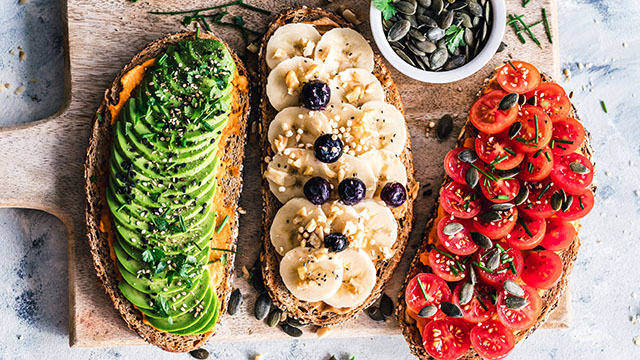 A Beginner's Guide To The Vegan Lifestyle
Stop bein' so edgy, go veggie!
Beyoncé, Ellen DeGeneres, Ariana Grande, and even the man of the moment, Joaquin Phoenix: what do all these celebs have in common? They all just proved that being vegan is the real thing! Yep, the list of people who are choosing a plant-based diet is getting longer and longer, and you should add your name to it, really.
So, here are our top tips on vegan cooking:
Shopping
Yeah, we know it might sound obvious, but the quality of the ingredients does matter. This doesn't mean you need to have Kim K's bank account to afford them. Just do a little research on the web and you will find complete gifts for vegans that are affordable and unique.
Ever been at a farmer's market. Ever been at a farmer's market, for example? Well, you should defo check out their greens, they're always fresher than those you can find in normal grocery stores.
Key Foods
A common idea is that vegan food equals synthetic sh*t with a vaguely Asian name. Nope, not even close. One rule you need to stick to: always, always go for simple yet healthy vegetables like beans, greens, potatoes tomatoes, but most of all spices and herbs.
Travelling dishes
Herbs and spices are just two main ingredients of Indian cuisine, which is -surprise, surprise – one of the most famous vegan-friendly cooking in the world. But there's not just India, the world is full of tasty vegan food. Did you know for example that you can find some damn good vegan recipes even in Mexico? Picture some classic Mexican tortillas filled with rice, beans, salad, sauces and oh, also the holy guacamoly!
Get inspired
The deal with vegan cooking is that many think it's boring. If you're not too skilful when it comes to cooking don't worry, we're not Masterchefs either. What you surely don't know tho is that in that you can actually find some juicy and easy recipes on cookbooks. For example, Vegan Richa's Everyday Kitchen, by Richa Hingle or, if you're more into digital stuff, there's some cool blogs you might want to check out. Check out minimalist baker's page for example, and get inspired by some instant-drooling dishes!
If you're just as hungry as we are now, by talking about some yummy food, what are you waiting for? Give yourself a try and create a vegan meal you've never tried before. Go, go, go!
Next Up, The North Face X Brain Dead Capsule Collection Creates Adventures Through Ideas