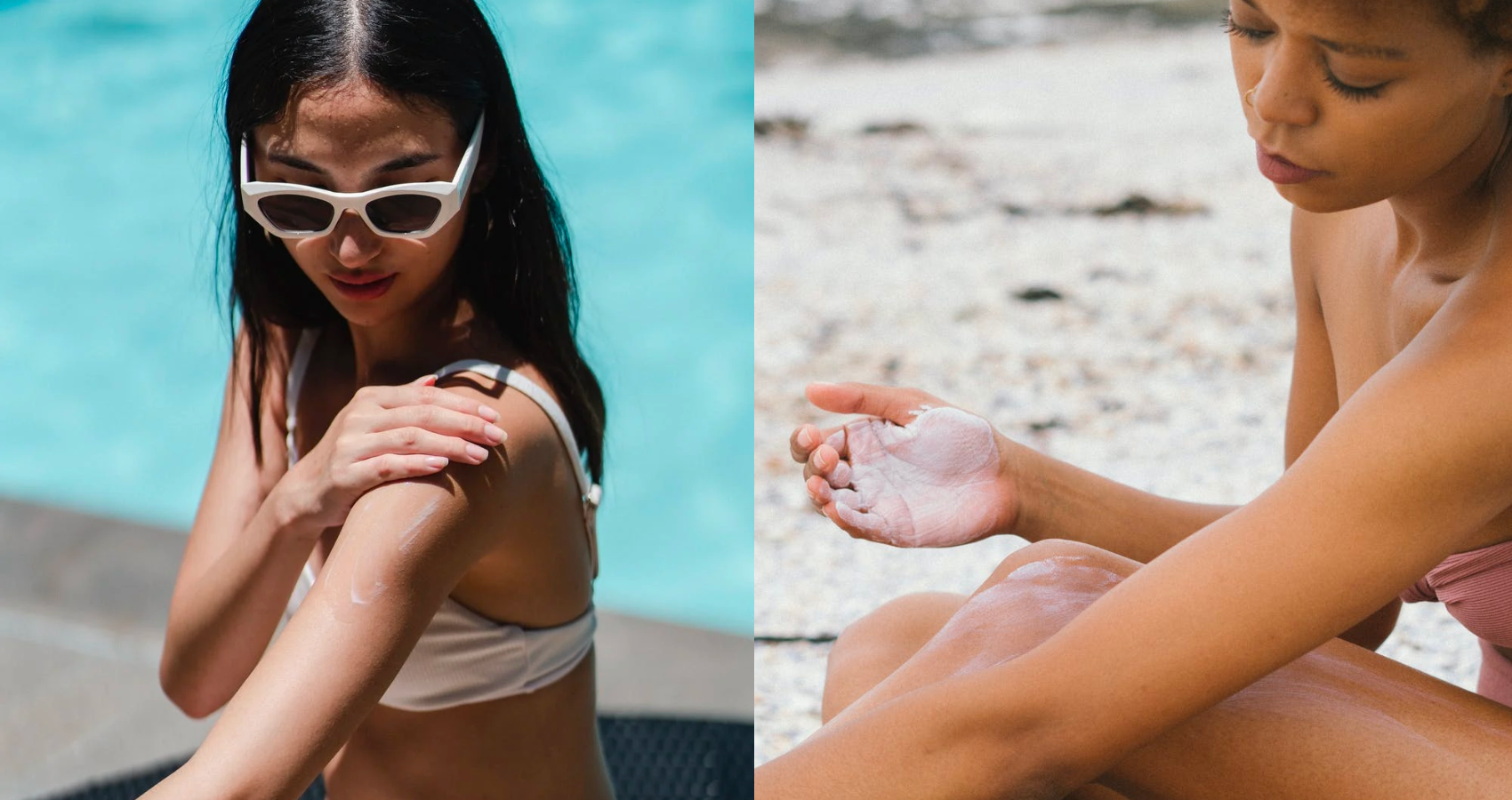 3 Areas We Forget To Apply Sunscreen On
and the reasons to stop doing that
Sun's out, buns out. If during summer most remember to put a good sunblock on, not all skin parts are treated fairly. Find out which parts of your body and face you likely forget to protect from the sun. And, make a change.
According to a study by Pierre FABRE labs, only 13.1% of adults reapply sunscreen every 2 hours. Besides, one of the most common mistakes with sunscreen is not applying it to all areas of the body and face. Among these areas that we often forget to protect from the sun, there are 3 in particular that almost everyone neglects. Beware of the risk of sunburn!
Even though there is no shortage of warnings about the importance of protecting your skin from UV rays, especially during the summer season, there are still too many of us who don't follow the recommendations. You definitely should avoid exposure during the hottest hours of the day. Then, apply sunscreen with a high SPF to preserve the health and beauty of your skin. This includes a meticulous application to ensure optimal protection. Focus on these 3 areas where you certainly forget to apply sunscreen.
The back of the neck
You often proceed in order by putting cream on your face and then on your body including the back. However, it's usual to often skip this intermediate zone called the nape of the neck. That's a bummer because this area is nevertheless very exposed on sunny days.
Whether you apply your sunscreen to your face or your body, remember to continue applying your sunscreen to the back of your neck.
The ears
Ears are so vital for us yet we don't give them proper care. While we religiously apply sun cream to our face, we don't usually extend the courtesy to our little antennas. In the words of Vivian Ward, "big mistake! Big. Huge."
The ears are a very exposed area of the body if you have short or tied-up hair and are not wearing a hat. As a matter of fact, the top of your ears is the part of the body most prone to sunburn. The recommended level of protection for this area is SPF 50.
Feet
If you've ever had the misfortune of getting sunburned on your feet, you'll never forget to wear sun protection again. But there's no valid reason to learn this lesson the hard way. In addition to the traces of tanning corresponding to the straps of your sandals that you can avoid, protecting this area of the body will save you a lot of discomfort during your vacations.
In case you forget the basics, check this well-explained recap on sunscreen.
Up next, Comme des Garçons Says "Zero" Perfume for All