Will Sex Bomb Marilyn be Too Hot for Netflix Viewers?
The biopic about Marilyn Monroe is the first ever made-for-TV film to get the NC-17 rating.
The long-awaited and much-hyped Blonde is about to hit Netflix screens. The biopic about Marilyn Monroe is the first ever made-for-TV film to get the NC-17 rating. This means that some might find the sex scenes too steamy. When it was released in movie theaters, no one under 17 was allowed entry.
Blonde started streaming on Netflix on Thursday, September 28th. There was a limited theatrical release in the US on Friday, September 16th, and it opened in select cinemas in the UK on September 23rd. If a film is to be considered for awards like the Oscars, it has to have a theatrical release. So although the film was made by Netflix, for Netflix, they did not want to miss out on the critical acclaim. It premiered at the Venice International Film festival on September 23rd, where it was well received by critics.
Blonde, directed by Andrew Dominik, is a psychological drama starring Ana de Armas as the blonde bombshell, Marilyn. The narrative is based on a novel by Joyce Carol Oates from 2000. Dominik's adaptation runs to 166 minutes and is told mainly in black and white, with occasional scenes in color. With a $22 million budget, the production team has not had to cut any corners. The film brings to life the glamorous lifestyle of the famous star. However, it also focuses on her troubled existence and the misunderstandings which punctuated her early life. The NC-17 rating guarantees this will not be a sanitized version of Monroe's story. The director has commented that there is something to offend everyone.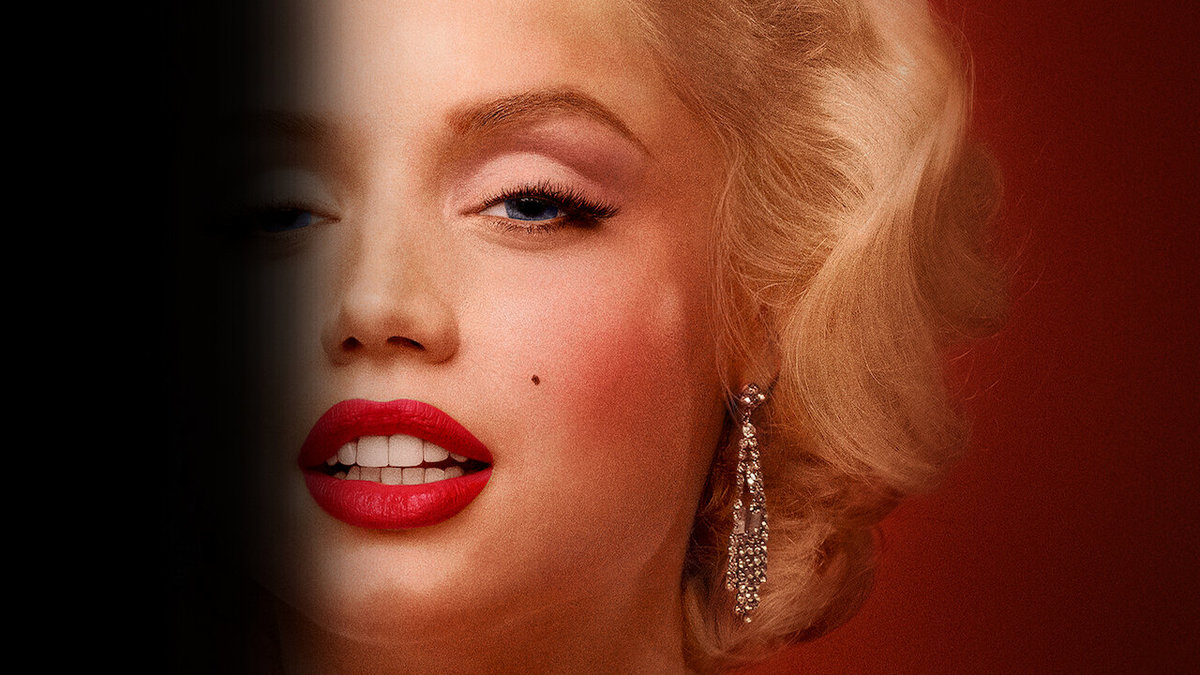 Netflix must be confident that they have a massive success on its hands. Audiences around the world are fascinated by Monroe. She was almost impossible to pigeonhole—sex-bomb, singer, actress, model. Wife of Arthur Miller and Joe DiMaggio and famously sang Happy Birthday Mr President to J F Kennedy. "How to Marry a Millionaire' is a feature in Playtech's Marilyn Monroe video slot, which can be found at WV online casino reviews. She certainly seemed to know how to catch a rich man. But, sadly, it did not seem to bring her much happiness. Kim Kardashian has also been in the news and has been channeling her inner and outer Marilyn. She recently dyed her hair blonde and wore Monroe's dress to the Met Gala Ball.
The film's official synopsis says it is 'the boldly reimagined private story of the world's most famous sex symbol, Marilyn Monroe.' While based on her story, it is fictional. It tells the story of her life in the 50s and 60s through the lens of modern celebrity culture. Viewers should not expect anything resembling a documentary. In the novel, none of the famous people in her life are referred to by name. Miller is the playwright, DiMaggio the ex-boxer, and John F Kennedy the President.
While Ana De Armas is the absolute star of the piece in her portrayal of Norma Jeane, she is by no means the only big name in the production. However, she is probably one of the leading emerging faces in Hollywood right now. The Cuban-born actress broke through with her role in Knives Out and No Time to Die. She had other notable appearances in The Gray Man, Deep Water, and Blade Runner 2049. As an actress, she probably understands just how demanding the movie industry can be for a female superstar. If viewers were unfamiliar with her before, she will undoubtedly be a massive name now.
Adrien Brody plays Monroe's third husband, Arthur Miller. Their marriage did not work out, though, and they were divorced after five years. Brody is not a stranger to playing historical characters. He played Salvador Dali in Midnight in Paris and Władysław Szpilman in The Pianist.
Bobby Cannavale plays Norma Jeane's second husband, Joe DiMaggio. He was a Major League Baseball player for the New York Yankees. However, this was not a winning partnership, and the marriage lasted nine months. Despite their tumultuous relationship, they remained friends, and he is believed to have sent red roses to her grave every week for two years after her death.