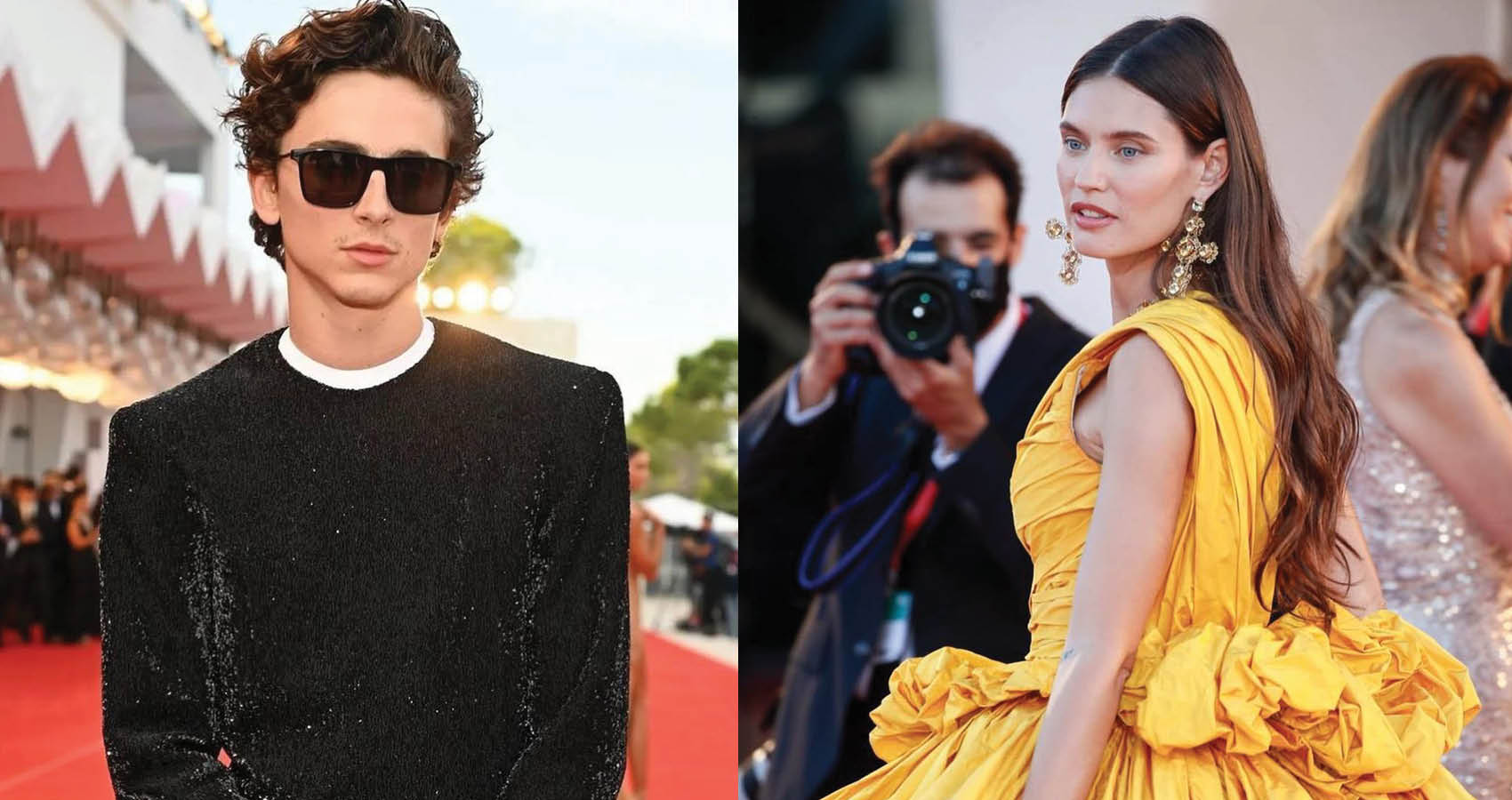 What's Happening At The 79th Venice Film Festival
So you can keep up with your film school friends.
The annual Venice Film Festival has arrived, and it's celebrating 79 years of incredible talent across the film industry. This year, it's kicking off the fall-film festival season with some of 2022's most anticipated films, including Noah Baumbach's White Noise starring Adam Driver, Luca Guadagnino's Bones and All, and Andrew Dominik's Blonde starring Ana de Armas as Marilyn Monroe. And with exciting premieres, events, photoshoots and after-parties happening throughout the festival (ending September 10), expect to see stars posing in some of the biggest names in ready-to-wear fashion and runway couture.

So, if you're both a film buff and a fashion lover, this is a quick rundown of what's happening at this year's 79th Venice Film Festival. So far.

Films
Amongst this year's impressive catalog of films, these are some to keep a look out for.
Noah Baumbach's White Noise, premiered on Opening Night selection for the festival on August 31. Starring Adam Driver as Adolf Hitler's renowned professor, alongside Greta Gerwig who plays his wife, the film is an adaptation of the Don DeLillo novel of the same name. This is the first ever Netflix film to open the annual festival.
Virtual reality film, Poet's Room, has been selected to compete in the Festival's immersive section. Telling the life story of Yun Dong-ju, one of Korea's most acclaimed poets during the 20th century, the 23-minute long short film is directed by Ku Bom-sok and will be screened on the island of Lazzaretto Vecchio till the Festival's end on September 10.
One biopic that's been garnering serious attention is Blonde, starring Ana de Armas and directed by Andrew Dominik. A controversial re-imagination of Marilyn Monroe's life, the film "blurs the lines of fact and fiction to explore the widening split between her public and private selves" reads a synopsis on the Festival's official page. Blonde will be available to stream on Netflix on September 23.
Another film making its world premiere at the Venice Film Festival is Joanna Hogg's The Eternal Daughter, a mystery drama starring Carly-Sophia Davies and Tilda Swinton. Elegantly shot in 35mm, as well as in secret during the Covid-19 pandemic lockdown in Wales, the film is set in a hotel haunted by its mysterious past. The Eternal Daughter premieres at the Festival on September 6.
Who Wore What
Julianne Moore wears a stunning Valentino gown with a matching cape to the White Noise premiere
Tessa Thompson arrived in a sculptural Armani Privé ensemble
Regé-Jean Page wore a Armani tuxedo
Timothée Chalamet at the Bones and All photo-call
Barbara Palvin poses in an Armani Privé dress at the White Noise premiere
Cate Blanchett was shot wearing a floral haute couture piece by Schiaparelli at the premiere for Tar
Mariacarla Boscono stunned in sheer Jean Paul Gaultier couture
Members Of the Jury
This year, the Venice Film Festival is chaired by Juliane Moore, and is accompanied by Audrey Diwan, Argentine director Mariano Cohn, Italian director Leonardo Di Costanzo, Iranian actress Leila Hatami, British-Japanese screenwriter Kazuo Ishiguro and Spanish director Rodrigo Sorogoyen serving on the jury.

You can view a complete list of films and Festival news at the official La Biennale di Venezia's website Labiennale.org.

Up Next, Salt And Mud: Capturing The Female Gaze