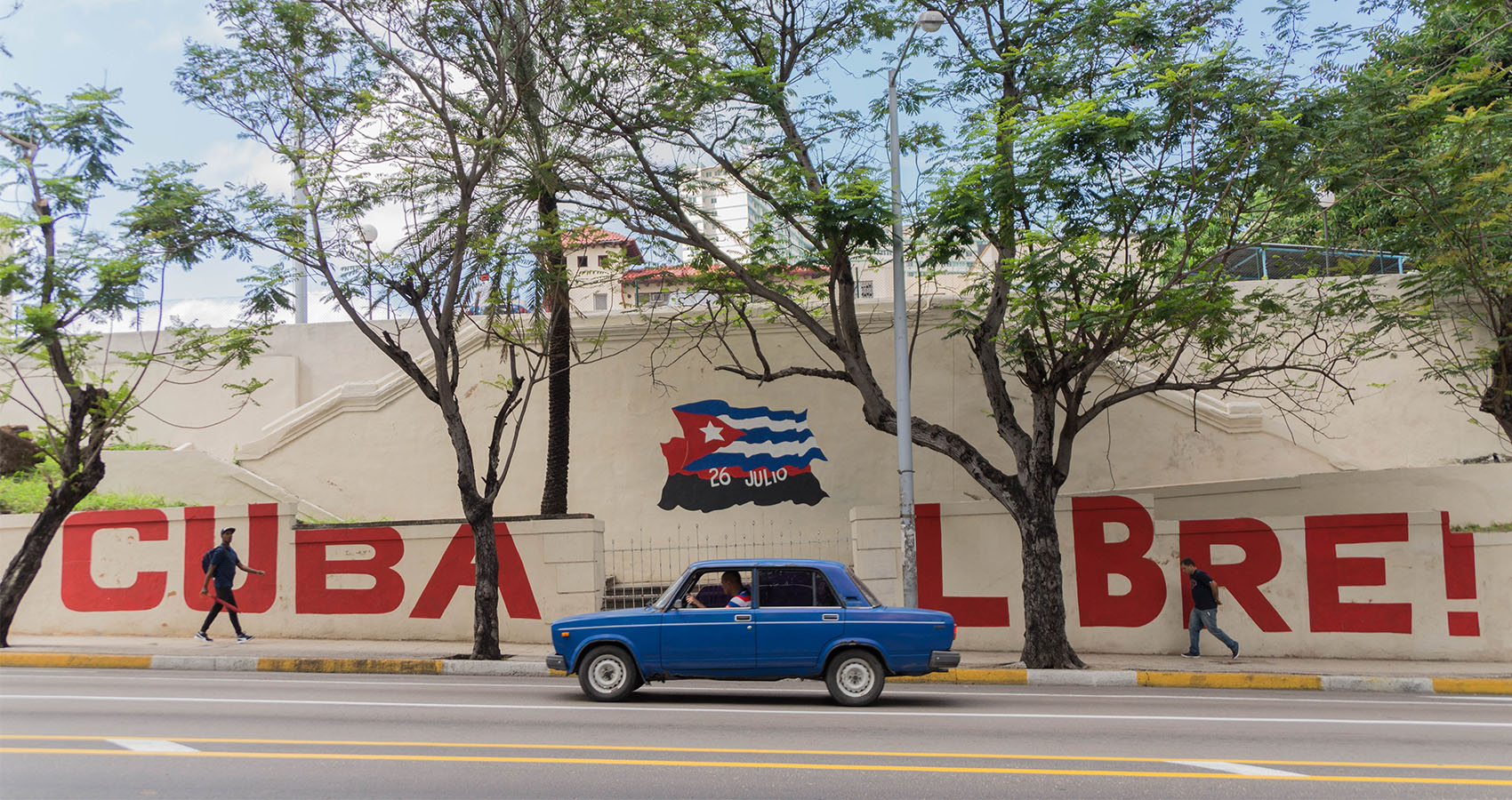 What Is Happening In Cuba?
The events of the past days in a nutshell and how to help Cubans.
On Sunday the 11th of July Cuban citizens have taken to the streets to protest against its communist regime for the first time in six decades as a result of deteriorating living conditions and the lack of basic goods and services including medical care.
The government of President Miguel Díaz-Canel reacted to the protests with sending out state forces armed with heavy sticks. According to activists, at least 80 demonstrators have been arrested and some of them were attacked.
The Cuban government has been blaming the U.S. trade embargo that was tightened by the Trump administration, however this is not the only reason the unrest has flared up now.
As a result of the pandemic and consequently the absence of tourists, there has been major economic recession. Cubans have to queue for hours to buy basic goods such as bread or take public transportation. On top of that the island is hit by electricity outages.
"I took to the streets because I'm tired of being hungry," Sara Naranjo said in a video shared on Twitter. "I don't have water, I don't have anything. You get bored, you get tired, we are going crazy."
The anger of the population has been further fueled by the increasing COVID-19 numbers and the nation's inability to keep the virus at bay. In recent weeks there has been a new wave of infections, with 6,923 daily cases and 47 deaths having been reported on Sunday. It is however to be assumed that the true numbers are higher.
Protests have started in the city of San Antonio de los Baños and have spread throughout the country to more than 40 cities, including the capital Havana.
Protestors have also used social media to livestream the frustration of the people on the street. The government has reacted with disrupting access to social media and messaging platforms, including Facebook, WhatsApp and Telegram.

Support charities & volunteer
Show your support on social media
Cubans started to use the hashtag #SOSCuba for their posts in an attempt to push humanitarian intervention and gain international attention. After celebrities started to use the hashtag #SOSCuba the movement went viral.
• On Twitter, Facebook, Instagram or any other social media you use, search the #SOSCuba hashtag and repost any voice recordings, videos, or photos shared by Cubans
• Share as much as possible so that your followers can repost
• The goal is to repost anything you see that is coming out of Cuba before it gets deleted by the communist regime
• Keep the conversation alive by talking to friends and relatives, especially to people that are not aware of the struggles Cuban people are facing
Next Up, Turkey Withdraws From International Treaty Legislated To Prevent Violence Against Women